Overview of CVS customer experience
CVS, the popular pharmacy chain, has been receiving a lot of negative feedback from its customers. Many complaints revolve around poor customer service, long wait times, and incorrect prescriptions. Customers have also reported issues with the company's online ordering system, including delayed shipments and incorrect orders. Additionally, some customers have expressed frustration with the high prices of CVS products, particularly prescription medications. Overall, CVS seems to be struggling to meet the needs of its customers, and many are turning to other pharmacies for their healthcare needs.
Newest CVS complaints
Customer service is crap.
CVS Pharmacy

4101 C US Highway 77, Corpus Christi, TX 78410

[protected]

The worst customer service: First of all, they never call to let me know when my prescriptions are ready, so I have to call every single time I get a script filled. I was hung up on by the girl working in the pharmacy when I told her I do not use txt. I called again and supposedly, the system is down, so they can't give me my insulin. I am not sure that they did not give my insulin to someone else, which I have been waiting for since Nov 17th. I called again and I got upset with the girl working there and she said you don't have to yell, and I said I need the insulin. she hung up on me again. I will never fill prescriptions at CVS again.
Claimed loss: still no NovoLog insulin as of today
Desired outcome: I need my insulin; Hello? diabetics can't do without insulin. I will get my scripts elsewhere from now on
Online order
I placed an order online to be delivered to my home. I got a notice via email that it was delivered. When I got home I seen an envelope between my door with the bottom ripped out and no product inside. I tried to co tact CVS at the 800 number and the call kept failing as invalid. No email address is provided to contact them. It wasn't an expensive product however I do t like being charged for something I did not receive. I contacted UPS and was told I have to wait for a driver to come and inspect the package and product but I don't have a product.
Desired outcome: I want my product or a refund
This review was chosen algorithmically as the most valued customer feedback.
It is impossible to get prescription's on time. You know it because you don't care about us. I have been waiting 6 days one excuse after another. This is just about every other month. I hope you get a CEO that cares about their customers. Worst pharmacy I have ever been to since Larry Merlo. 21,000,000.00 for this service? Could explain but no room
Read full review of CVS
Cvs bowman st lebanon pa
Hello , my name is jim lemboin lebanon p.A. My complaint about this cvs is this always late with perscriptions i needed a perscription for a colonoscopy they told me i would have to wait a few minutes so i sat down and after 15 minutes they still did not call me i went up to the attendant and they said they were out of it but i could go to another cvs and pick it up after this they told me their computer was down i have talked to three other customers there and they also were dissatisfied. Now i have a petition starting with people with the same problem therefor i will be collecting names from this location and sending out to headquaters in care of jonathan roberts. Thanks jim lembo
This review was chosen algorithmically as the most valued customer feedback.
CVS PCH Redondo Beach11/19/23 went to self check out and it would not take my coupon got help from a guy he got the coupon to work went to check out and it froze. Did not tale my Medcare card. Guy came back and could not fix. Had to wait for senior employee or manager don't know. She voided transaction and said to go to check out five to check out she...
Read full review of CVS
Rude customer service
Today is November 19th 2023 at 1 PM. Today I was on my way home from church and had to stop at CVS in months before a prescription for my granddaughter. And I went inside and witnessed this woman at the drive through yelling at this man that apparently had just left the hospital and told him that his script wasn't ready yet, and the man said. What am I to do I live in the port which is probably about 40 miles away from where they were. And the woman said I don't know what to tell you to do. And she shut the door use Lord's name in vain and started swearing and said. I don't care what you do. Go to wises and sent in the parking lot. I think this was terrible and it's very bad to hear someone teeth. Treating an elderly customer in this manner. This was muncy pa. The woman was on heavy side with curly hair
This review was chosen algorithmically as the most valued customer feedback.
I have been applying to the careers website 3 times all year of 2023. I live next to the cvs that also wants to hire me. The website has decided I have a disability which I do not have. I have excellent experience in this exact type of job. No one at cvs can hire me because of the websites faulty system. I have over 30 years of customer service in this exact field...
Read full review of CVS
Pharmacy
This is just a general complaint about the CVS pharmacy on Lakeview Ave in lowell, ma. I don't know if all the pharmacies are the same because I only deal with this one. But the pharmacy closer for lunch is ridiculous. $I don't know why there has to be a complete pharmacy shutdown. Why can't there be a split shift. Where half go to lunch and when they come back the other half goes. You can't expect the general public to remember the time the pharmacy is closed. Your doing your errands and you have to go to the pharmacy to pick some medication. You get there and you find out the pharmacy is closed and you'll have to wait or come back. This happens quite often and is ridiculous. Things that are very important cannot completely close. You need a skeleton shift or whatever to keep it open until the day shift is over. Please change this policy and make it practical for the general practice. Thank you
Employee complaints
I made a complaint earlier today, but I forgot to

Put the address. It is the CVS at 800 North Westwood St., Porterville, CA. The employee whose name is Shelby should learn how to treat the customers with a little more kindness, and have a little bit more of a happy attitude. I'm not saying she has to be laughing and giggling, but to come to the register with a sourpuss look on her face and be so rude that she ruined my day and caused me to me to break down crying and want to change pharmacies. There's something wrong with that picture.

Definitely not a happy customer
Update by
Lana Pippy Wood
I am not certain my first complaint got filed so I am completing another one. I am not usually want to do this, but today was an exceptional day that I feel it is necessary. The pharmacy at 800 North Westwood St. in Porterville I have went there for over 10 years. Today I have never been so humiliated and miss treated by, a person in the pharmacy (her name is Shelby) who was so rude and couldn't take a joke. Even when I told her it was a joke, immediately upon seeing she didn't get it, and it wasn't a bad nasty type of joke. It was something anyone would shrug off and think was funny. I was so embarrassed not only did I start crying hysterically , even the manager who I am not sure how to pronounce her name i(maybe) Jaewon was of no help she had nothing to say except when I told her I was switching pharmacies. She just shrugged her shoulders, and pretty much said go ahead no way to treat loyal customers. I am taking eight people with me when I do switch. There is really much more that happened but I can only share so much. Shelby needs to learn how to have a smile on her face whether she likes it or not, because that's what you do when you work with the public.
Pharmacy not filling needed perscriptions
Store #10055 in Texarkana TX on Richmond Rd. The pharmacy rep (he said he was the boss until Friday 11/17. I did not get a name.

I need a prescription filled. that I have the script for in my hand. I have had this script filled monthly and have for quite some time but he told me that he will not fill it because the Dr was not local. I have looked it up online and I am thinking that he has the whole mess with the telehealth problems you have had. This could/will cost me much unnecessary pain and heartache trying to find someone else to fill it as this is a Very rural area and the next town that may have it is over 2 hours away. Please help and inform him (he had an bad attitude on top of everything else, got affronted when i asked if there was another "boss i could talk to
Desired outcome: Fill my perscription
This review was chosen algorithmically as the most valued customer feedback.
I received a text letting me know that they will try to contact my doctor for refill. The prescriptions are correct, however the Dr isn't. I attempted to call to speak with the pharmacy Sunday 11-12-23 about 5:00pm. The person that answered needs to go to like a PHONE PRO class. She was so rude. First of all, they close for lunch and dinner. The hours for...
Read full review of CVS
This review was chosen algorithmically as the most valued customer feedback.
My provider called in an order for me at 10:30 this morning to CVS Aldine Westfield in Spring TX. At 12 noon my provider checked on the order and was told it was ready yet. At 2 pm I went to the CVS there and was told there was no order. Why didn't the Pharmacist tell my provider at noon there was no order so it could be called in again? This is becoming...
Read full review of CVS
This review was chosen algorithmically as the most valued customer feedback.
Date of Incident: Nov.10, 2023 (Veterans Day) CVS Pharmacy : 3306 W Palmetto St. Florence, SC 29501 CVS Pharmacy : 733 S Irby St., Florence SC, 29501 Good afternoon and I hope this message sparks accountability and retribution in your minds and professional responsibility. First off, I am Derrell Myers. A native of Timmonsville and a Navy Veteran for...
Read full review of CVS
This review was chosen algorithmically as the most valued customer feedback.
I went to CVS yesterday after I received and email that my prescription was ready for pick up. The email said that the pharmacy was open 24 hours. I went there and it was closed. Sign on window said closed daily from 2:30-3pm. There were also signs everywhere saying Open 24 hours. I dont care that they close. I care that they continue to lie and deceive customers.
Read full review of CVS
This review was chosen algorithmically as the most valued customer feedback.
My prescription Zolpidem 12.5 cannot be filled because CVS's inability to get it from their supplier. On Friday 11/3/2023 I used the automated system to refill my RX. Sunday 3/5 I went to CVS and was told they would not be able to fill it until Monday. On Monday 3/6 I returned again and was told CVS had a supply issue, didn't know when they would get any...
Read full review of CVS
This review was chosen algorithmically as the most valued customer feedback.
There is an on going problem. CVS will notify me that prescriptions are ready. When I go to pick them up only two out of three are ready. I am asked if I want to wait while it is filled. In addition to the time ( 15 min )spent standing in line to find out a script is indeed not ready, it takes another 10 minutes plus to go through the process of looking...
Read full review of CVS
Consistently long hold time to speak with the pharmacy
The CVS Pharmacy located at 1305 No. Randall Rd in Crystal Lake, Il is horribly managed and understaffed. I was on hold for 80 minutes ( 20 min on my wife's phone and 60 min on mine) waiting to speak to the pharmacy. I spoke with Dan at the front desk twice bc I was on hold for so long. His response was they're busy and take drive through customers before taking any calls. I'm really not sure how that can be an accepted SOP.

I had both knees replaced in the last month and I need my pain medication which requires insurance prior auth. I am willing to pay out of pocket for the medicine but it's impossible without driving to the pharmacy so I can speak with someone.

This is a consistent issue I wanted to make you aware of so hopefully you can address the problem. I hate having to get my prescriptions filled with CVS.

Lamar Summers

[protected]
Desired outcome: Improve your process drastically and recognize if Amazon takes over prescription delivery your pharmacy's will be out of business
This review was chosen algorithmically as the most valued customer feedback.
Store ID:# 1979 3851 N. Bailey Bridge Rd., Midlothian, Va 23112 Place a call on 11/08/23 at 18:58 Phone was disconnected at 20:00. Call store back immediately to find out it was closed. I was on hold for 1 hour and 7 minutes. Medication has not been filled since August. I believe. However on my App. It was written filled 10/22/23 I am confused.
Read full review of CVS
This review was chosen algorithmically as the most valued customer feedback.
Today 11/8/2023 at approximately 5:30 PM I visited the CVS at 4478 Tamiami Trail in Port Charlotte, Fla. I was going to buy Clairol Hair dye 2 boxes at 8.99each. I had a $6.00 manufacturer coupon a CVS 40% coupon one item, as well as a 15% entire order. Still cost me $10.23 for my purchase. When I questioned the cashier she explained that over the weekend a...
Read full review of CVS
Apple card
I went to store 5409 in Marrero, La. November 4, I purchased apple card 500.00 and it will not activate..

trans5815. it says activated but cannot activate. missing the magnetic strip on back of card.

store said they cannot to anything, have to call corporate to see how to activate card. Its not tthe CVS store itself, Its the Apple Card i bought from the store.
Desired outcome: tell me how to activate Apple card with no magnetic strip. Its a mistake with Apple Card. Every card should have a magnatic strip on back of card.
Collect Your Trust Badge
Be recognized for outstanding customer service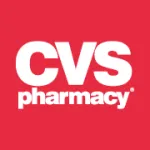 CVS

contacts
We are here to help
19 years' experience in successful complaint resolution
Each complaint is handled individually by highly qualified experts
Honest and unbiased reviews
Last but not least, all our services are absolutely free