OptumRx
-
failure to process insulin order
The pharmacy has put my order of insulin on hold. I use the insulin in a pump and the basal setting is 86 units a day. The pharmacist will not fill the order without the doctor giving the maximum insulin used a day. This is difficult to set a number because the amount of the bolus used depends on the amount of carbs I eat and the readings of my glucose level. I had Caremark as my online pharmacy prior to Optumrx. I was never asked to provide any of the pump set basal or bolus amounts. My doctor has send the precription order a number of times. Apparently your pharmacists are not knowledgeable about insulin pumps.

I now have two vials of insulin left. I have already contacted my attorney to start a lawsuit. I am also contacting Medicare to file a grievance.

THIS IS A MATTER OR LIFE OR DEATH.

Judy Brewer
Desired outcome: Have the pharmacy fill the prescription as ordered by my doctor.
OptumRx
-
Optum Rx--Failure to Refill a Prescription on Auto Refill and Send to Me Prior to 90 Days
I am a new customer of Optum Rx since 2022. All of my Rxs are on auto refill with available refills.

One medication I was due to receive before 5/14/22 or at the end of 90 days was not filled. The medication could be filled on 4/18/22.

I have been expecting to receive notice from Optum Rx by text or email that my medication had been shipped. No such correspondence received.

I am not a patient that stockpiles medications. Medications are filled for 90 days; taken as prescribed; and at the end of 90 days I need a new refill.

On 5/20/22 I phoned Optum Rx customer service which was a joke.

I asked the individual to check my file for the needed Rx.

Could she see any attempted refills for the medication?

The answer was "No".

I wanted to know where the medication was.

I was told to go to a local pharmacy for an emergency refill.

Pharmacies do not stock the medication on their shelves. It is a medication that requires a special order.

Again, in questioning the individual I received no answer as to what occurred.

If this was a medication that was optional to take daily I would not be as furious as I am.

The medication is taken 3 times daily on schedule or I will suffer serious life-threatening problems.

I told the representative that I expected the medication to be filled that afternoon and Fed Exed to me for delivery on 5/21/22.

Optum Rx in their sales pitch when you phone in to set up service with them states they will use any means to insure medications are received on time.

The representative still would not guarantee this would occur.

It is now 5/21/22 in the evening and of course no Fed Ex delivery occurred.

My phone call to the company only served as a reminder to fill this prescription.

It did not matter that I am totally out of the medication and now have been for 7 days.

Now I will be forced to find another pharmacy that delivers to handle my prescription needs.

If I suffer any physical problems from not having my medication daily I am left to suffer. No hospital even carries the medication in their pharmacy.

I do not have medications filled at various pharmacies as many people do.

I use one pharmacy only.

I was forced to leave CVS Pharmacy only because they stopped delivery service at the beginning of the year.

I was a CVS customer for more then 30 years minus any errors.

Optum Rx seriously needs to revise their business practices. Individuals lives are at stake.
OptumRx
-
Prescription delivery
Yesterday (5/17) I called OptumRX because I received a flier from United Healthcare that I could save money by subscribing to prescription delivery. I went through the sign up process with the person on the phone, and when I asked about the pricing, it was higher than what I pay at the pharmacy, so I asked them to cancel the order. Until I asked, they never mentioned the pricing. Today (5/18) I received text messages that my order was being shipped. I called to cancel my order, and the representative put in the order to cancel, but it needs to be approved by someone. I have no idea when this will actually be cancelled, and it may affect my ability to fill my prescription at my pharmacy The rep I spoke to today said she had no idea when the cancellation would be approved. This person also could not connect me with a real person to talk to about this error on their part which is impacting me negatively. I am so frustrated with this company.
Desired outcome: I'd appreciate a response.
OptumRx
-
Abbott BinaxNOW™ COVID-19 Ag Card Home Test with eMed Telehealth Services for Travel - 2 Pack
May 5th, 2022.

My daughter and her boyfriend just called me. They cannot administer the covid test as it does not have the liquid needed in it. Since the kits cannot be opened prior to administering, they now have to figure things out in Pisa, Italy. Great way to finish their trip!

I purchased the kits (2 pack) on April 11th and received it on the 12th.

This situation is adding a huge amount of stress on my daughter and her boyfriend. We count on quality product to make travel possible and easier. It is critical that your QA be top notch.
Desired outcome: Refund my purchase & shipping please.
OptumRx
-
service in general
Worst mail pharmany ever. They we ok last year but once Jan 2022 they hored many new employees and changed their website too. Sent script that I did not order then charged my cc without my authorization. Told me they couldn't refund my cc until they got the return back WTH.

Also tried to double charge me for a blood glucose meter. I sent them the cancelled check and was told the accounting department would investigate and get back to me, never got back to me.

Needed sensors for the meter , they couldn't get them in stock for 4 weeks, really?

Made phone calls during Feb/Mar truing to get things straighten out. WILL NEVER USE THEM AGAIN
Desired outcome: TRAIN EMPLOYEES BETTER AND CALL CUSTOMERS BACK. Hopefully BSX will discontinue using them as their mail pharmacy
OptumRx
-
Product and service
They sent the wrong script, then sent a script that was not even ready to be refilled. Then it took 9 days to receive a bag and a return label to send back wrong med. Was told the bag and return label was sent 4-16-2022. This original error happened on 4-12-2022, now I am waiting for a refund, and they are taking their sweet time to process the credit. They had "NO" problem charging my cc before the meds were even refilled. PEOPLE! DO NOT DO BUSINESS WITH THIS COMPANY! Go to the drawing board and find another Pharmacy!
Desired outcome: REFUND "NOW"! Not when "YOU decide to do your job! And a response from you would be I "WILL NEVER" use this company again!!!
OptumRx
-
Medication and payment
April 5,2022

received 4 medications in the mail from Optum rx which were not authorized by my cardiologist doctor nor authorized by me.Optum rx debited my bank account for $487.75. I asked about a refund but I was told it would be 3-5 days. Called again and was told to put them in the mailbox. I did not think that was too safe. No one ever picked the drugs up and I called again April 14 and now I need a label from Optum rx to take to UPS to send back to them. Another 3-5 days for my refund. I would appreciate your help.
OptumRx
-
Prior authorization denied
I have been taking this medication for 10 years and all of a sudden optum rx wants to deny my pa and there is nothing i can do about it.

My doctor has sent in sleep study and blood test results showing i have narcelepsy but still denied. My doctor knows how bad it is and they have no clue.

I need my medication in order to keep me awake to drive to work and back home which is an hour and 1/2 round trip. I take my medication at 5 am, 10 am and at 2 pm. My doctor and my family knows how bad my condition is and until i retire ; i have no choice but to work to support my family.

I have had it with this company. I will be contacting my employer and the appeals department to have an outside source look at my medical file. If i have an accident because i don't have my medication- i sure hope optumRX is prepared to suffer the consequences.
Desired outcome: I WANT MY PA APPROVED FOR MEDICATION I HAVE BEEN TAKING AS PRESCRIBED EVERY DAY FOR THE PAST TEN YEARS.
OptumRx
-
Medicare Part B
I am a transplant recipient, so I am eligible for my transplant prescriptions to be covered under Medicare Part B. I have spent two months trying to get OptumRx to process my prescriptions properly. They continue processing through Part D ($125 copay), and I have repeatedly told them these need to be processed through Part B, so that my copay is 20% of the standard Medicare amount.

After 2 weeks of frequent phone calls and no progress, even though my doctor returned their requested information, my transplant team sent them confirmation and I was calling them every other day for status updates, I had to get a fresh prescription from my doctor and pay cash for my medication. This happened again the following month because they continued having challenges processing the prescriptions properly. At one point, I was told it was ILLEGAL for them to process the prescriptions under Medicare Part B, after I sent them a screenshot from the Medicare.gov website.

So, I have submitted requests for reimbursement, which they are "processing" for zero dollars.

I'm not their only transplant patient with Medicare Part B coverage, so either they're ripping off everyone eligible for better coverage, or I have fallen into the black hole of customer service. Reading the other complaints, I don't think I'm alone, they are cheating other transplant recipients who are on disability and covered by Medicare.
Desired outcome: I want to pay the appropriate amounts for my medications and be reimbursed for the prescriptions I have paid for out of pocket.
OptumRx
-
my prescriptions
I have been trying to get a prescription for my arthritis and every time I go look to see if it is being delivered it says it is canceled. My doctor sent a refill last month for it, but it has not changed.

I moved and let them know my new address they just cannot get it right and I have told them over a month to change it. They try to tell me that there is no such address.

I am now going to go to Walgreens instead.

There have also been other issues on about other prescriptions of mine.
OptumRx
-
Charging my debit card without my permission
My doctor phoned in my prescription and the next day I noticed a charge on my debit card for 121.50. I had switched health insurance to another carrier that paid for my scripts.In speaking with optum the order had not been shipped so they told me it would take five-ten days to show back up on my account and that script would be canceled. Spoke with someone else on either wed. Or thurs and they said my funds wouldn't be put back on account, since they supposedly sent the script out anyway. My back is charging overdraft fees. You had no business going into my account without my permission. What you did was wrong. I will be officially filing a complaint against you. I have never been victimized like this. Who is going to pay my overdraft fees. Bills I had paid thru my account got overdraft fees because of your selfish act to go into my account without permission.
Desired outcome: Put my money back and pay the overdraft fees
Optum rx will keep your cc info in case you have to use them and then knowingly charging your card without prior authorization from you.
OptumRx
-
Medication not filled
I have been trying to reorder. a prescription for more than 3 weeks. My doctor and I have called OptumRx many times. At first OptumRx we're trying to contact a doctor I have never heard of. I contacted them and gave them the correct info. I also asked my doctor to contact them. From there my doctors called them several times over the last 2 weeks. Optum continues to send me emails that they have canceled my order. I called them today and they disconnected my call. They have yet to fill my prescription for a common medication
Desired outcome: Have my prescription filled
I have been trying to reorder. a prescription for more than 3 weeks. My doctor and I have called OptumRx many times. At first OptumRx we're trying to contact a doctor I have never heard of. I contacted them and gave them the correct info. I also asked my doctor to contact them. From there my doctors called them several times over the last 2 weeks. Optum continues to send me emails that they have canceled my order. I called them today and they disconnected my call. They have yet to fill my prescription for a common medication
OptumRx
-
Prior Authorization
It's crazy that medications that I was on prior to being put with Optumrx was approved for me and now they are denying it. I have been on latuda, had to go off while I was between insurance. Now they deny it because they need more info. so doctor sends the needed info and now they are asking for yet more info. Then my biologics that my rheumatologist is trying to get approved for me they deny saying I have to try others first. My doctor picked this one because she felt it was the best option for me. Apparently what the doctor thinks and what I think and feel doesn't matter to them. I feel like my life is in limbo and is held in your hands. So if I die I will make sure that everyone knows it could have been prevented but the insurance denied me the medications I needed. It's like they enjoy telling people no and then listening to why they need it and still saying no. So you guys continue to dig my grave and people will have the evidence to go after you, since my doctor gave you the info you needed and you still denied it.
Desired outcome: Approve meds that are helpful to people
OptumRx
-
Mail order prescription service
I recently started on AARP's UHC Medicare health plan and there website lists OptumRx as their mail order Pharmacy. for almost one month I have been trying to get 2 prescriptions filled through OptumRx and have been unable to - numerous calls to my doctor's offices and OptumRx reps. OptumRx service is unacceptable!

I eventually had my doctors send the prescriptions a local pharmacy and used GoodRx to make the purchases.

I spoke with UHC Benefits and they said that I do not have to use OptumRx for mail order, and I can use CVS Caremark where I previously have had good experiences.
OptumRx
-
Medication pricing
Their drug pricing is always significantly off from what they charge. For the medication in reference today their drug price says $33.09 for a 90 day supply but they charged me $495. They said because I haven't met my out-of-pocket deductible I had to pay full price for my medication but almost all other prescriptions I've gotten, every month this year, the majority of the cost has been covered. They had me paying full price for another medication the first four months of this year then changed their mind and started covering it. I have another medication that has been different price each order which makes absolutely no sense. For a 90 day supply I got in August, I was charged $100 but this month I'm being charged $150. Trying to get answers from the customer service representatives is pointless as they're all very rude and completely unhelpful. It seems this company is a complete scam so I will not use them ever again.
Desired outcome: Train their employees right and honor their own drug pricing
OptumRx
-
Trying to get a replacement vial of insulin
I have been having issues with my insulin pump infusion, not the pump, so I do not need a new pump. I am trying to get the vial of insulin that I've had to use because of the catheter the is not allowing the insulin to go in. They asked me to send a new prescription so my insurance can then process it. I do not need a new prescription, I just need that vial that vial replaced. I don't need the whole prescription of my 90-day supply refilled or replaced, just one vial. Needing a new prescription is just ridiculous! I've been diabetic for close to 30 years, and have never had to deal with a pharmacy like this. All I'm asking for is one vial that was wasted, didn't get to be used because of it just being spread out. Not going into the body through the catheter, just wasted.

Best Regards,
Amanda Law
912-334-3585
[email protected]
Desired outcome: To have my vial replaced
OptumRx
-
Optumrx mail order
OptumRX mail order is an incredible rip-off. For MONTHS I received requests from Optum/UHC to "save money" by switching home delivery for a 90-day supply. When I finally went online to do it I learned that the cost would actually INCREASE from $9 to $25 every 90 days. They wanted to get me to pay almost 3X more! When I spoke to an account rep he just said that is the pricing "for this particular drug." He tried to avoid admitting that Optum and UHC are part of the same company. Truly a misleading rip-off attempt.
OptumRx
-
Customer service
I called 10/16/21 around 6:15pm EST because when I log into my account not all of my medications are listed and I need to order 3 medications that I couldn't see. The VERY RUDE guy that I spoke to picked up the line saying, "Can you hear me clearly?" I said yes and waited. Then he repeated, "Can you hear me clearly?" I said yes, can you hear me clearly?" He said yes, I asked if he could help now. He ask with what. I told him that my medications were incorrectly listed on my account. So he told me to go to OPTUMRX.com and go to forgot username/password because he did not listen to what I was saying. So when I told him again what my real issue was he VERY RUDLY TOLD ME THAT IF I WAS LOGGED I TO THE CORRECT ACCOUNT I WOULD SEE THE CORRECT MEDICATIONS! So I asked him just to confirm if he was going to help me at all with this problem and he hung up on me.
Desired outcome: Fire that fucker! I can't order my medications if I can't see them!!!!
OptumRx
-
Price gouging
After quoting my insurance agent one price for a particular medication, once ordered, the price doubled and upon renewal would have put me into the Donut Hole! They are charging twice what CVS is charging and THREE TIMES what Rite Aid is charging. Attempts to get this issue addressed through the filing of "Escalation" letters led to weeks of no response despite multiple calls by myself and my agent who then found out they closed the case without ever speaking to either of us. This is going to cost me hundreds of dollars for no other reason but OptumRx misrepresented the price of one of my key medications. They are a disgraceful and shameless company who do not deserve anyone's business. BTW, AARP constantly pushes advertising for UCH and, therefore OptumRx, but attempts to get them to advocate for a 19 year AARP Member were completely ignored.
Desired outcome: Significant price reduction in a key prescription medication in line with other pharmacies.
OptumRx
-
Orgovyx pas
When you file an Prior Authorization with Optum for relugolix (Orgovyx) there is a question asking if if the days supply is "less than or equal to 1.0700" or "greater than or equal to 1.0700". The directions for relugolix for the first fill make it 30 tablets for a 28-day supply (1.07 tablets per day). Adding the additional zeros is very misleading and causes a "quantity reject error" that requires a rework of EVERY SINGLE PRIOR AUTHORIZATION for this drug. This delays patient care which is unacceptable.

When rounding numbers, you cannot just put in trailing zeros. That is against the rules of math and the safety rules for healthcare (JCAHO).

I think that particular Prior Authorization form needs to be re-worded to "less than or equal to 1 TABLET per day" or "greater than 1 TABLET per day". That way the question can be answered correctly and stop all the delays from having to rework Prior Authorizations that delay patient care.
Desired outcome: Prior Authorization form needs to be re-worded
We are here to help
16 years' experience in successful complaint resolution
Each complaint is handled individually by highly qualified experts
Honest and unbiased reviews
Last but not least, all our services are absolutely free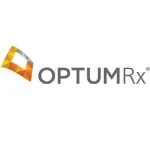 OptumRx contacts