Chipotle Mexican Grill complaints
585
Chipotle Mexican Grill
-
Chipotle burrito bowl missing the tortillas that I am charged for
We ordered chipotle carry out tonight. Again, as per usual, we ordered, and paid for the tortillas that SHOULD come with a burrito bowl but we are now charged for them. And as per usual we don't relieve them.

I am frankly getting g tired of paying for something that I consistently do not receive. This has happened at least 4 out of the last 5 times. And when I try to complain on their website, at the end of the form when you hit "next" it redirects me to somewhere else on the form acting as if it wasn't completed when it was.

This is ridiculous. Please fix the issue, or at least reimburse me for the tortillas I pay for and almost NEVER receive.

Mandy Oxley

[email protected]

Order from Chipotle, St. Clairsville, Ohio 43950
Desired outcome: A response to the issue at the very least
This review was chosen algorithmically as the most valued customer feedback.
Upon visiting Chipotle Monroe, NC I ordered 2 rice bowls. First off there was no brown rice available so I told the young lady to go ahead and give me the white rice. Once I begin to eat I realized the rice was not cooked properly the grains was hard and crunchy and didn't taste good at all. I eat at this location several times a week and has never had...
Read full review
Chipotle Mexican Grill
-
Lack of product/payment
Hello

Let me start by saying Chipotle is one of our favorite places to eat. I went into the location in Reading MA on Walkers brook drive on 5/1/2022 order my son's (who was sick and that's all he wanted) lunch. So first they had no sour cream they had to go to another store location to get sour cream. So I get the burrito with no sour cream and I go to the register to pay. I had 20$ cash, I get to the counter and the very rude employee says we are not taking cash right now didn't you see that posted on the door. I pleasantly said sorry no I did not see that. I did not have my wallet with me I just had the cash. So I left with out the burrito that I came to get for my sick son. So not only did this location not have sour cream but they did not take cash? And the very rude employee did not even tell me why no cash was being accepted. This location always seem to be out of something or some other type of problem.

If you have any other further questions please email me at [email protected]

Kerry Grant
This review was chosen algorithmically as the most valued customer feedback.
I wish to clarify some concerns corporate may like to know about this locations management. I worked at this location for a month an was shocked I didn't get the proper training until my last day on site. On day one I was immediately rushed past the orientation phase of my training by the GM Sudan; not guided to watch any training videos before being placed...
Read full review
Chipotle Mexican Grill
-
Incorrect order
Ordered a burrito and nothing that I asked for on my burrito was actually on the burrito no grilled peppers no salsas no sauce no sour cream and the list goes on about the bowl I ordered as well with my burrito. I also believe that they put pork product on my burrito which I don't eat pork. I was never contacted by the restaurant about my order and what items they may have off their menu. I'm actually a formal employee of chipotle and do know that there are certain things that must take place to satisfy the customers order requested. I'm very unpleased on how I received me and my wife's food and I'm hoping that issue will be resolved. Thanks
Desired outcome: Replace my items properly
Chipotle Mexican Grill
-
My chicken bowl
On 4/13/22 pre-ordered my 2 pollo chicken bowls hours before pick up.I placed my order at 4pm to be prepared at 9pm.When I got there a few minutes before 9pm,it was ready but as I checked my order, items were missing.When I bought up the missing items they agreed a few items were not available but informed me mines were made before they ran out.Im not blind so I could easily see my missing food choices on both bowls.First,it was lighter than usual.Im fairly new to chipotle, bcuz I really don't get see what all the hype is,but A buddy of mines order an he offers me a bowl,I'm hungry at the time so I take him up.anyways,You can easily see there is no corn salsa in the bowl an chicken missing, I ordered half/half,there was no brown rice, didn't see the mild green sauce,etc,No extra cheese.My other bowl was missing items.When I told them I don't see beans,they tell me to talk with management.Why would I need to if I tell you I want beans I spoke with management,he gave me beans.My concern is they could've emailed me to inform me they're low on menu items,to give me a choice to cancel
Desired outcome: Refund or replace bowl
This review was chosen algorithmically as the most valued customer feedback.
I went into the Birmingham, Alabama location of Chipotle on 4/12/22 at 3:30. There was only one person working the front. She was filling the to go orders. I waited there in line with several other customers for about 15 minutes. We asked if anyone was working the counter and she said she would be right with us. Another employee came from the back and said...
Read full review
This review was chosen algorithmically as the most valued customer feedback.
I visited chipotle today in Little Rock, Arkansas at 4:15PM to try the new pollo asada chicken. I told the young lady I needed 3 bowls to go, got the rice, the beans and asked for the new chicken and she told me she had enough for one bowl. I inquired if they were going to cook anymore and she quickly told me no. Mind you, it's 4:15 in the afternoon and...
Read full review
Chipotle Mexican Grill
-
Chicken bowl
Hello,

I am temporarily stationed in Ft. Gordon, GA for military school. On a Sunday afternoon, I ordered a bowl of the asado chicken to go with a sweet tea.

when i got back on base to eat and drink, the chicken had a bone and possibly chipped my tooth. I will be going to the dentist to repair and check it out.

I have the product in the bag still and I will be leaving back to Texas this week.

Please advise if you all can give me a refund for the food and if the dentist finds an issue.

Thank you.

George Ruiz
Desired outcome: Also, the tea had something black inside once i removed the lid to add more drink. I threw it away after that.
Chipotle Mexican Grill
-
Terrible service / employee out of line
Over heard tall male employee saying all customers are assholes continuously. Working 3/31 @5:30pm. All employees seemed to be I'll mannered and rude. Will most likely not spend money at chipotle again. This used to be a great organization but it has gone downhill recently at multiple locations. This was way out of line and that employee should not be working in customer satisfactory roles.

Blue Diamond / Dean Martin Las Vegas, NV location.
Desired outcome: Employee to not call all customers assholes in front of several customers.
Chipotle Mexican Grill
-
Where has customer service gone???
On March 24, 2022 at 5:13 PM we went to the Chipolte at 1840 Franks Parkway in Uniontown Ohio. Our receipt number is 174 003 100 043 210 484 36. After we ordered our two bowls I requested a small soft drink. I was informed by Alissa, who was taking our order, that they were all out of small cups, therefore I would have to purchase a large drink. Seeing the stupidity of this, that they were out of small cups and now were forcing the customer to spend extra because of their error, I questioned her? I stated "just charge me for a small drink and give me any cup". Alissa responded with "no, I cannot do that, it is against our policy". So we requested two water cups and closed out the bill.

After finishing our meal I asked to speak to a manager. Alissa came back out to the counter. I questioned her as to why Chipolte policy would not allow her to satisfy a customer's request, charge for the small drink, and provide any size cup in order to allow the customer to enjoy their dinner? She kept stating that it was against company policy. Then she commented that "if I did it for you I would have to do it for everyone". Realizing that I was now dealing with a manager who had no concept of customer service I asked "can't you see that I was willing to pay for a small drink, and I would take it in any cup that you provided ... even a water cup?" I continued, "can't you see the irony, that instead, Chipolte lost the revenue of a drink as well as, angering a customer because of your unwillingness to fill the request for a small drink with any cup? I should not have been expected to pay an increased price because of that Chipolte's inability to stock enough supplies. Any other company would have handled it with a high level of customer service by simply stating when the small drink was requested, "I am sorry we are all out of small cups, I will substitute a different cup and charge you for what you requested". How simple! Chipolte would have their revenue and they would have had a satisfied customer. Instead, what did Alissa gain? The answer is the loss of revenue along with the goodwill of a satisfied customer.

Janis Lile

[email protected]

330-631-9119
Desired outcome: I would like to see a policy implemented that does not cost the customer for the inability of the store to stock the proper amount of supplies for the amount of business that they do.
This review was chosen algorithmically as the most valued customer feedback.
I ordered online for lane pick up. I ordered a chicken bowl and side of guacamole. I picked my order up and drove off then pulled over checked my bag no guacamole went back through the lane for the lady to tell me they didn't have any more and that she can give me a number to get a refund. I don't understand why I wasn't told from the beginning there was no...
Read full review
Chipotle Mexican Grill
-
Chicken burrito bowl
I frequently go to the Chipotle location on Market St. in Montrose, Ohio. On multiple occasions the white rice has been very grainy and undercooked. This really spoils the meal for me. Are they not adding enough water, not cooking it long enough, or some other cooking mistakes by the staff? I would really appreciate it if this problem could be corrected.

Thanks so much and appreciate your assistance.

Wendy Freedman
Desired outcome: Soft and fluffy rice that is not grainy and crunchy. Thanks!
Chipotle Mexican Grill
-
Didn't have half of my order
Placed order online to pick up at store in Parma Ohio. When arriving for a 7:50 pick up they were 1/2 hour behind and said they were running out of things. Employees were fighting with each other! When my order was finally made at 8:20 they were out of salad, rice, and chips! No apology from employees just get a refund online. This has happened multiple times now and is just absolutely ridiculous. I tried being refunded with no luck! I would appreciate someone helping me with this.

Thank you
Chipotle Mexican Grill
-
No steak and no meat in my bowl
Around 7:30 tonight I was told they didn't have anymore Steak. So we got Chicken.. They were in such a rush that they didn't even put chicken in my boyfriends bowl. We stopped at the condiment bar to get napkins and forks before we left and I heard someone ask for Steak and sure enough they were getting Steak put on their food. I live around 45 minutes from there. I tried to call the store and it was just an automated service that wouldn't let me talk to anyone. I'm so disappointed.
This review was chosen algorithmically as the most valued customer feedback.
Went to pay for my order and it was missing the two items I normally get. I asked for guacamole and was under the impression that it would be comped due to the fact there was missing items. The cashier or person preparing the bowls never mentioned that it would be an extra charge. When I walked back to the cashier, I was disgruntled because it's 2.55 per...
Read full review
Chipotle Mexican Grill
-
Poor customer service and food was missing.
We ordered a cheese quesadilla, two bowls, one with steak and one with carnitas. We had our order delievered through Door Dash. When our food arrived we only received a small amount of meat in each bowl and nothing else. I called both Door Dash and spoke to a female manager at Chipotle. I explained the situation and wanted our order replaced. The manager told me it wasnt Chipotle's problem. She refused to do anything. This is our second bad experience at this location. We wont be returning after the way the manager refused to help or do anything. We have not received a refund from Door Dash. The quality of food and customer service at your Redding store is not what it used to be. I have attached the pictures of the food we received.
Desired outcome: Refund of the order. We dont want a gift card. We will not be returning.
Chipotle Mexican Grill
-
The service I got at Chipotle in Sea Girt, New Jersey
Hi I just ordered a salad at the Chipotle Mexican Grill in Sea Girt, New Jersey. It is Friday, February 4th and it was around 2:00pm. I ordered a salad, with steak, salsa and quacamole. I wanted the quacamole on the salad. When I went to pay for the order I saw another quacamole on the side. I told the employee that I only wanted the quacamole on the salad and I thought that he already put it on the salad. He said I thought you wanted it on the side. So when I got home I noticed he put the quacamole on the salad and also gave me a side of quacamole. This is an expense I was not prepared for. I would like a refund for the extra charge. Thank you!
Desired outcome: Refund for the side of quacamole that I did not order.
This review was chosen algorithmically as the most valued customer feedback.
I visited Chipotle (6719 La Tijera Blvd Ste A&B, Los Angeles, CA 90045) on 01/14/22. Service was absolutely unprofessional. First they didnt have any rice, being that the case I asked for a little extra chicken. NOT $2.95x (2) worthy. I was on my lunch break so I didnt have the energy or time to stand there and argue with the employee. I asked to speak to...
Read full review
Chipotle Mexican Grill
-
Store in /savage MN
I love your food and enjoy it. I just want you to possibly hire a new manager at the Savage MN location. My delivered orders are wrong more that accurate. I have no issues with other locations. Also, the quality of some of the dishes is very unpredictable - grizzly chicken ingredients not cut up into appropriate sizes and amounts added are wat off. Please- just do a few quality checks or change management.
Thank you.
We are here to help
16 years' experience in successful complaint resolution
Each complaint is handled individually by highly qualified experts
Honest and unbiased reviews
Last but not least, all our services are absolutely free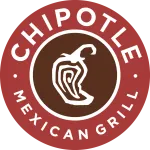 Chipotle Mexican Grill contacts