Bob Evans
-
Service
5/27/2022, 1:45pm. We went in for lunch. No one was waiting but seats were probably 1/2 filled. Manager finally came up and acknowledged us about 5 mins after standing there. Her & 2 other employees were wrapping silverware. Seated about 10 mins later. Sat at the first booth, closest to the waitress work station. We sat there for 15 mins! No one said a word to us. No, I'll be right with you. Waitress kept walking by making no eye contact. The table across from us even commented to us about not being waited on. This was absolutely ridiculous! Went down the road to CTOWN Wings and was seated immediately.
Bob Evans
-
Food delivered to table minus one of my vegetables
I have had problems with delivery from Bob Evans, no rolls and butter, and last time no carrots with my order. Called the store , mgr said I would get a credit back to my credit card, it never happened. Called Bob Evans Offices and woman apologized and sent me a $15.00 Gift Card. I figured I had to redeem the card in person, so eating at the restaurant they would have to get my order right. WRONG! The waitress brought my food out , minus carrots, telling me they were still cooking. She wanted to leave my food at the table, I told her, if I start eating the carrots would come at end of meal. I advised her to please take my order back to keep it warm as it would have gotten cold waiting for my carrots. The order finally came out, The food was okay but I will never eat at Bob Evans again. Inconsistent service in delivery and in person.
Desired outcome: No action required, I will not eat at Bob Evans again!
Bob Evans
-
Order messed up
I called in 4 separate orders for work 1 order was completely correct 2 didn't have the extra sauces they asked for. And mine was an omelet and I said no onion or tomatoes it had onions in it. And they gave me my jelly for my toast but didn't give me my toast. And my home frys were burnt luckily I got 2 eggs on the side or i wouldn't have had anything to eat
This review was chosen algorithmically as the most valued customer feedback.
We placed the order online. When my husband went to pick it up the meal, he called for curbside and was in hold for 10 minutes. He went in and told them to answer their phone and was told that it was to loud to hear the phone ring. When he got home, we saw that our fruit was not in the bag. I called to tell them that. I was put on hold to speak to a manager...
Read full review
Bob Evans
-
take out service poor
i have spent a 01of time trying to get an answers your customer service is not doing a good joy on 4/24/22 we ordered take out bill was included the tip we did not recieve all of our order manager says we will get a gift card in the mail never recieved after a number of calls yesterday starting at 9 am with promises to call me back in an hour manager called me at 5;45 said that a gift card will come it might take up to 8 weeks . i want to know why should i have to wait 8 weeks they didnt wait 8 weeks to get paid and still never got an apology for missing items just a lout what items were you missing 13 items on bill they missed 5 items i called your customer service number for 2 hours no answers
Bob Evans
-
corporate decisions
We stopped at the Bob Evans in New Albany on Mother's Day. We knew there would be a wait and were willing to accept the situation. We go to this restaurant very frequently because the staff are excellent. We love this restaurant. We were willing to wait and settled in. More and more people came in. What happened was the restaurant were receiving so many orders coming in from online that the kitchen was completely overwhelmed. So much so that there was a 2 to 3 hour wait. Your in person customers could not be seated or accommodated. The machine was not to be turned off or orders not accepted so the kitchen became totally useless. Nobody was being serviced in an appropriate manner. NO ISSUE WITH THE MANAGER. HE DID HIS VERY BEST TO PRESENT BOB EVANS RESTAURANT IN THE BEST POSSIBLE LIGHT. I felt bad because your wait staff were denied any tips they would have received after they came to work expecting a busy but rewarding day. You owe them some consideration.
Bob Evans
-
Poor customer service
Centerville location on Friday, May 6 at 5:30pm. My husband placed an order online and I went to pick it up. When I arrived, they told me it was already picked up, and I told them that was not possible. They accused me of lying, refused to remake the food and gas lit me over whether I knew if the food had actually been picked up. The manger was rude
Desired outcome: An apology, which I was never given, a refund, and the next meal free. You should also change your pick up procedure to require ID, as we were robbed by someone and they stole our food.
Bob Evans
-
Sausage
I purchase last Friday Bob Evans Sausage as I always do for weekend breakfast and when I took it out of the package it had black all over the bottom of the sausage, needless to say I threw it away wasn't going to feed it to my family.

Was purchased at Meijer in Milford Oh 45150

Not sure if if was bad no expired and or if it was from the black tray it was in.

Thanks for you time.

Roberta Moran-Friedly

1196 Siry Rd

California, Ky 41007
This review was chosen algorithmically as the most valued customer feedback.
I went out to eat with my children at Fostoria Bob Evans and Marissa was our server she was so high she was nodding out taking our order her eyes kept shutting and opening. My kids kept asking mom is she tired. I told them yes. But I'm reality she was sniffling, nose running and her eyes kept shutting. The service was terrible and if you as a company cannot...
Read full review
Bob Evans
-
Service and cleanliness
First we were told 15 min wait,"ok" while waiting, the girl doing register, bagging to go orders, wrapping silver ware. She never once between task cleaned or sanitized her hands! While wrapping silverware in front of all customers waiting to be seated, grabbed silverware by the end that goes in our mouths after bagging, touching her hair, handling money and writing down people's names. Never once seen her clean her hands! Also never once after handling menus wipe then or clean her hands. We were seated! I sanitized my menus and tables was dirty! After she cleaned and sat us, I sat there for 10 minutes then seen them seat people who came after us! She then took there drink orders we have not even was asked about drinks. Waitress proceeded and we still was not waited on. After 40 minutes we got up and walked out! Tried calling waited on hold for 7 minutes, only to realize no one is gonna answer! This is not acceptable service, not to mention unsanitary conditions! Unreal! Never again!
Desired outcome: Correct it! Why is she wrapping silverware in front?? And why grab by the head of silver ware! How awful! Wipe down menus after each customer. Service in order.
Bob Evans
-
Bob Evans Mashed Potatoes
Opened and heated up two different containers of the bob evans mashed potatoes and when stirring them I noticed there were large black foreign objects in the potatoes that are not potatoes and might be either mold or something disgusting. Almost looks like a roach. We had to throw all of the potatoes away out of fear of getting sick from this substance inside them.
Desired outcome: Refund on two containers of potatoes
This review was chosen algorithmically as the most valued customer feedback.
Went to Athens Ohio BE. Restaurant is poorly kept up, trash around outside and dirty windows, at least five tables full of dirty dishes for the 45 min we were there Ordered hamburger and went over twice what we wanted on it, they got it wrong and added onions which my husband hates. Set for 25 min before waited on and 20 mon. Of empty glass of tea they...
Read full review
Bob Evans
-
B Bob Evans In Springhurst Towne Center 10761 Fischer Park Dr
I took my son to dinner, he had Mac and cheese and broccoli and I had chicken and noodle. Our food was cold, my food was supposed to come with biscuits (never got them) the waiter never asked if we wanted anymore to drink and brought our bill before asking if we wanted dessert and 5 minutes later he comes back and asks if we want to go boxes. (So Rude) I felt rushed the whole time. Never eating there again
Bob Evans
-
Food quality
Was seated around 330 pm the server got us a beverage. We waited 15 minutes for our waitress to take our order because it was a shift change. We waited 30 minutes for the food ..after waiting that long expected the food to hot and fresh. It was far from it. Had ask potatoes to crispy.. cold and half cooked. Sausage pattie cold ad dried out. sauage gravy watery. My eggs were warm cooked to temp. And Bisque cold had been settling out some where. Coffee was cold had to ask for another cup. After waiting so long for food I expected it to be fresh and hot. Not cold. ...my friend had a sandwich and mac&cheese cold. The check totaled 27.50 dollars. The restaurant was 1760 hill rd the date was 3/19/22
Desired outcome: Refund or another meal this one was horrible
This review was chosen algorithmically as the most valued customer feedback.
Saturday, march 19, 2022 my party (only 3 of us) went to the bob evans in chantilly, va. We were there approximately between and 2 and 2:30 pm for lunch. The place was not busy and 5 service people were working, plus the on-duty manager. We sat 10 minutes before the manager came over. She asked if we were helped yet. She walked away and sent over a young...
Read full review
This review was chosen algorithmically as the most valued customer feedback.
My husband and I just had breakfast at The Bob Evan's at 1220 E Alexis Rd, Toledo, OH 43612. Everything was fine until I decided to have the Blue Ribbon Bacon. As you can see in the picture, it has nothing to do with the standard way it's supposed to be served. When I complained about it, the server said that: that's the way they make it. I'm sorry but...
Read full review
Bob Evans
-
dinner service
stopped for dinner at bobevans on maple ave. zanesville, ohio 03/04/2022 around 5:30 pm. was seated quickly and the server brought us menus and ask us what we wanted to drink. when we placed our order, it was 20 to 25 min. later when we got our order. my wife's order was western omelet w/ hollandaise sauce. the hollandaise sauce was missing. my order was farmers choice, eggs over easy, home fries, ham, sausage gravy and biscuits, I also ask for some table salt,which I know you no longer supply at the tables, but you have in carry-out plastic ware and butter and honey for the biscuits. there was no hollandaise sauce,no butter or salt and pepper. server said she would get them for us.10 to 15 min. later recieved the hollandaise and butter , no salt or pepper. the hollandaise sauce looked like melted butter and was told that it was the new sauce supplied from corp. It was not hollandaies sauce and had no taste. It was nasty. by the time I got to eat my sausage gravy , it was cold and so were the eggs . was told that the general manager would only allow 2 servers at dinner time and 2 servers cannot if the dinning room is busy. I don't belive we will be dinning at bob evans in zanesville, ohio in the future until there are some changes made!
Bob Evans
-
The food
I went to Bob Evans in Big Rapids Mi to get some food for my husband and myself, and it's a good thin we took it back to our hotel room or there would of been a seen, my husbands sole was cold and bad tasting, his mac and cheese was crusty and dry, mashed potato dry and crusty, I ordered turkey and dressing turkey was rubbery, stuffing was dry also and crusty, everything was just bad, will never come back again, expecting to eat something and we are still hungry, I would like my money back. $21.92

Peggy Wardell

[email protected]
Bob Evans
-
Bob Evans Sausage Egg and Cheese Croisant
I recently purchased a box of your Bob Evans Sausage and Egg Cheese Croisant Sandwiches. I was shocked at the size of the sausage pattie. It is literally 1/2 the size of the other brands that I have been purchasing and your product is substantially more expensive. I'm sorry I spent the money and got what I got, or should I say didn't get what I expected.
Desired outcome: I would like a refund of the purchase price.
Bob Evans
-
Product: bob evans family size mac and cheese
I purchased a Family Size Bob Evans Mac and Cheese last week. Expiration date of 2/8/2022. I put it in the Microwave for 4 minutes per instructions. I remove the plastic and stirred the mac and cheese. It looked milky and 2 pieces of the macaroni had a green color to it. Very gross! Almost like green mold. I enjoy the mac and cheese and also the variety of your mash potatoes. I always enjoy going to your restaurants. Very good food and very courteous servers. Being partially cooked, I wasn't taking it back to the store.

I can text the pictures I took of it. Can't seem to transfer the pictures to my computer in order to email.

You make a quality product. I know every once in a while mistakes happen. Could have even been a part of another product. I just know I wasn't taking a chance eating it.
Desired outcome: I would like the product I purchased replaced. That is only reasonable. Thank you for this opportunity.
We are here to help
16 years' experience in successful complaint resolution
Each complaint is handled individually by highly qualified experts
Honest and unbiased reviews
Last but not least, all our services are absolutely free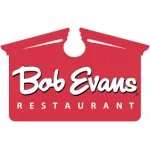 Bob Evans contacts