GrubHub
-
Processed credit card approval for 1,000 times the original charge
On July 19th I placed an order with Chili & Lemon Thai Cuisine. It was fulfilled by GrubHub. The original order amount was for around $45. I used Apple Pay and a charge was processed for $44,429.29. The charge was approved by the credit card company.

I spoke with the credit card company and they said I must ask GrubHub to cancel the transaction. They stated that if the charge was processed, then I can call back and dispute the charge.

I then proceeded to contact GrubHub and they said there is nothing they can do for me. This has caused a major problem and embarrassment for me. I am traveling and my hotel charges can not be processed because the pending charge has tied up my credit balance.
Desired outcome: GrubHub should issue a charge for a penny against the approval and then a credit to clear the pending charge.
This review was chosen algorithmically as the most valued customer feedback.
I put in the delivery instructions to please not knock. I even gave some information about why. My elderly mother had just gotten to sleep. She has dementia and doesn't sleep well, which means I don't sleep well. She had finally gotten to sleep after being up for almost 24 hours. Instructions read: please don't knock, my elderly mother has finally gotten...
Read full review of GrubHub
GrubHub
-
Poor Support from Restuarant
Ordered 2 1/2 pound crab sea food boils, from Cajun Crab in Milton, FL. Received 1 1/2 pound crab sea food boil - 1 potatoe NO corn. Called the resturant - they said not thieir problem - Grub Hub's. I paid $60+ including tip, and was told I had to contact the driver. I call bull ?. Food was cold and small crab - not 1/2 pound, no corn - which site said was included, only ` potatoe. I give 20% tip to driver - no way to contact them and get a recourse on complaints. I will stop using Grub Hub - I'm sure you all will be happy with that.
Desired outcome: 1/2 my money back for NON devlievered food.
GrubHub
-
Delivery
I was a grubhub delivery driver back in 2021. I had a lady complain on me which was a boldface lie and they deactivated my account. I've been trying to get my account reinstated for a year now and no-one will help they just keep saying the same thing over n over which is email [protected]@grubhub.com I've sent over 20 emails with no response. Don't get mad at the drivers they don't treat they're drivers right at all!
Desired outcome: No help and no outcome whatsoever
GrubHub
-
Editha R (SI)
Just spoke with Editha R on Grubhub Customer Care-refused to give refund for an order that did not arrive after I spoke with the restaurant (who was on board b/c they knew I did not receive the order). She made me jump through hoops to prove that I did not receive the order and only issued in part at first and got aggressive over chat that it was my mistake for not clarifying despite me doing so multiple times. She did not want to work to fix her mistake and made me contact the restaurant again to receive the funds despite fully knowing that it's her responsibility. Incredibly stressful, but usually have no problem with Customer Care.
GrubHub
-
Lied about restaurant being unable to fulfill order
Ordered food on May 12 as we had some wine and felt it was safer to have food delivered than to drive. GrubHub had the driver arrive at the restaurant and then left. The driver then drove miles away from my home and about 30 minutes later GrubHub said the order was cancelled as the restaurant couldn't deliver the order. I called the restaurant and the food had been bagged and awaiting pick-up for over 30 minutes. We ended up driving over to the restaurant to get our food. What a joke:

Here is the note from GrubHub that was a lie.

Hi , this is Jake from - Grubhub Driver Care. I would like to inform you that your order in The Old Spaghetti Factory has been cancelled because something happened at the restaurant and they can't fulfil the order. I'm sorry for the inconvenience, and a refund will be credited back to your account in 3 to 5 business days. Thank you and have a great night.

I replied to the message that this was untrue and GrubHub never responded.

I don't recommend GrubHub when they blame a restaurant for their own poor service. I even offered a $7 tip for the delivery person to bring the food 8'blocksnto our home. What a joke.
Desired outcome: None, will never ever use GrubHub again.
This review was chosen algorithmically as the most valued customer feedback.
I've tried to order some GrubHub for the last few months a few times and more times than not the order gets canceled.. and this is after an hour if they're going to order the they're going to cancel the order they should let you know as soon as possible
Read full review of GrubHub
GrubHub
-
Food theft
It is always a hit or miss with grubhub either I get my order or I just don't for some unexplained reason. I waited 2 hours for my food just to be told that my driver was unable to deliver my order.? How were they able to find the restaurant but not my address? Yes I was refunded my money but that is not the point. I was starving and was inconvenienced. I should be compensated for waiting 2 hours for food that was never going to arrive not just refunded.
Desired outcome: I should be compensated for waiting 2 hours for food that was never going to arrive not just refunded.
GrubHub
-
Money back for poor quality food services.
Grubhug promete garantías como devolución de tu dinero, si la comida llega fría, tarde, si en tu pedido falta algo, y siempre en la aplicación puedes reclamar, esos problemas, y ver que supuestamente te van a devolver tu inversión, dinero, etc. Siempre te dicen que tu dinero por los problemas ocasionados te serán reembolsados en 5 días...

La realidad es que es todo mentira. Hoy me dió por mirar en la tarjeta de crédito donde supuestamente debí de haber recibido importe en meses, por errores en mis pedidos, por la comida llegar fría, por recibir otra comida diferente a la pedida, etc...

Y cual ha sido mi sorpresa?

No había recibido ninguno de esos reembolsos prometidos.

Que estaba por Dios...
GrubHub
-
Horrible delivery service
I made an order at 4:56 and it wasn't delivered until 7:18, almost 2 hrs and 15 minutes. That is totally unacceptable for any delivery service. The following are the text messages about my order.

Koumi Express is preparing your order, to be delivered between 5:46 PM and 5:56 PM. Track your food online or with the Grubhub app grubhub.app.link/sms

Your order is delayed and will now arrive between 6:31 PM and 6:41 PM. We're doing everything we can to get it to you ASAP.

Your order is on the way and will arrive between 6:58 PM and 7:08 PM.

Your order is delayed and will now arrive between 7:17 PM and 7:27 PM. We're doing everything we can to get it to you ASAP.

Ordered at 4:56

Delivered at 7:18
GrubHub
-
Food delivery
GrubHub has been canceling my orders since early February. They say its because I complained about food that never arrived. Apparently I should just accept it when I overpay for food that I never receive. Even the restaurant in question confirms the issue is that the driver never showed up to pick up the food. Now GrubHub has not only suspended my account for this legitimate complaint, but also chosen to hold on to my gift card balance and GrubHub+ costs for Feb and March. They dont feel those should be refunded or returned.
Desired outcome: Re-enable my account, refund my Feb and March Grubhub+ fees since I was unable to use the benefits
GrubHub
-
Never received my food
Ordered at 10:58 for delivery at 11:51., never received order just the run around, I was advised at 1:15 that an additional 49 min to pick up food that has been ready according to the manager at the restaurant since 11:45. I was offered a refund or cold food option with nothing for the inconvenience but incompetence and rushed off the call
GrubHub
-
Delivery food stolen
Hi, I ordered two pizzas today March 1, 2022 from Blaza Pizza through Grub Hub, and it showed delivered. I never received the food I spent 45.00 and paid delivery fees with no food. I call Grub hub and they said it will take 3-5 business days to refund my money. That was my last money, for food now I have to wait that is unacceptable
Desired outcome: I want them to re deliver my food, why can't they find another driver
This review was chosen algorithmically as the most valued customer feedback.
i have ben trying to order from them for 1 yr and have not ben able to they respond by telling me they will get back to me within 24-48rhs and i hve goten noting tryed to get a supervisor and get disconected
Read full review of GrubHub
GrubHub
-
Ordered food wanted to change payment method
I called customer service and they said they tried but couldn't even though I just placed 10 min ago and the food wasn't even ready. Case in point I didn't even want to cancel the order flat out. I just wanted to change the pay I used for it. Convenience comes at a price, I've decided to never use grubhub again because of this incident. It's just really strange that you can't change payment after the fact.
This review was chosen algorithmically as the most valued customer feedback.
I placed an order that was picked up by a driver. The customer service rep and supervisor denied it was picked up. I put them on the phone with the restaurant the manager confirmed three times it was picked up. And we where still told it was not picked up.
Read full review of GrubHub
This review was chosen algorithmically as the most valued customer feedback.
The incident is Grubhub's new policy to put extra fee of $5 on their non-black customers selected by their newly invented algorithm to support BLM movement. I noticed that while ordering pizza during the checkout and confirmed after contacting the Grubhub. And without any doubts I will not use the services of a company that puts illegal fees on it...
Read full review of GrubHub
GrubHub
-
Complaints
I am a vendor that cooks food for GrubHub I've gone almost 3 months without getting paid for the orders I've made for them they claim it takes over 20 days to receive your check but it's December 9th they owe me a check from October Everytime I call in they give me different results telling me someone would contact me in less than 48 hours that was almost 3 months of ago they told me my check got cashed at bmo Harris bank but bmo Harris can't find the claim
Desired outcome: I won't accept any orders until I'm reimbursed
GrubHub
-
Food not delivered
First, I started the order at 11:50 when I got out of work so that by the time I got home and showered, it would be there. It got confirmed and said that the order was being prepared. The time in which I was supposed to receive it got delayed, and I ended up waiting two hours. My order then got cancelled after I had waited double the time for my food. I then ordered from another restaurant, who also confirmed the order. I waited only for a driver to get to the restaurant and proceed to TEXT ME to tell me to cancel my order because he refused to wait "40 minutes" to deliver someone's food. He messaged me four times in a row telling me to cancel, then clicked "delivered" and told me that he hadn't actually delivered it and wouldn't. I actually can't believe that there's no way to send screenshots to chats that are there for complaints. I want to report the driver, but it doesn't seem that there is a way to do so, which is extremely frustrating. I ended up going to bed without eating after getting out of work late. (The last cancellation from Dumpling Kitchen was after I had to message them and tell them what happened). Also, they told me that with the first order they were closed when I ordered it, which is why it was cancelled. It was definitely open and got CONFIRMED by then which I tried to explain. They tried to tell me that it wasn't, but I couldn't prove it because I can't send screenshots.
Desired outcome: Driver gets reported, get more than a refund and a 25% coupon for everything I dealt with
GrubHub
-
Lunch order
I'm so annoyed with Grubhub. I ordered lunch from Cafe Yumm today, for my team, and the order was missing three meals! I had to call customer service (which is NOT and easy number to find on website) and the ONLY resolution is to receive a refund and then re-order the missing items, but still have to pay service fee, delivery fee + tip. Grubhub should compensate for that! Some people get to eat lunch, some people have to wait over an hour to eat theirs.
Desired outcome: pay for additional fees!
We are here to help
16 years' experience in successful complaint resolution
Each complaint is handled individually by highly qualified experts
Honest and unbiased reviews
Last but not least, all our services are absolutely free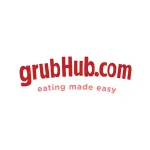 GrubHub contacts