Dunkin' Donuts complaints
487
This review was chosen algorithmically as the most valued customer feedback.
Showed up to my first day and was automatically yelled at and everyday since then. By the managers and fellow coworkers. No one said hi, introduced themselves or gave me any instructions. The manager showed up and wouldn't train me. It's left up the the crew members to tell you things. Never received a uniform or any information at all. Was just told to...
Read full review
Dunkin' Donuts
-
Flavored coffee and vanilla iced donuts
most recent issue receiving decaf coffee that had no requested caramel flavoring; also vanilla sprinkle iced donuts were placed upside down in bag resulting in all icing and sprikles being on bottom of bag rather than on donuts. these two happenings have occurred several times at store #349901 and also at the fairmont avenue location in fairmont, wv. i'm tired of spending my money and not receiving what i paid for and/or ordered. Thank you for the opportunity to comment/complain. i frequent these locations several times a week.
Desired outcome: have employees pay more attention to their job(s). i realize it is difficult to get workers and especially good workers.
Dunkin' Donuts
-
Complaint
The Dunkin' on Baymeadows Road at Phillips Hwy. has been closed every morning when it is supposed to be open for over a week. No one is coming into work, so when you take the time to drive there on your way to work and no one is there. Not a note on the door or nothing... This is no way to do business. Have tried to find a contact number for the owner and nothing is posted at all.
Dunkin' Donuts
-
Service
On 4/24/22 at 9:00am, I attempted to get a coffee at DD in Hellertown, pa. I stood inside, behind another patron in line for 10 minutes completely ignored. Literally, not even acknowledged by the THREE employees behind the counter.

In that time only 2 cars even went through drive through.

This is a weekly event with this DD. I do NOT understand why they are still open! This has been going on for YEARS! What a disgrace!

After 10 minutes I walked out and will go to an establishment that actually wants to serve their customers!
This review was chosen algorithmically as the most valued customer feedback.
I worked for dunkin donut for 2 weeks in the Poconos in Pennsylvania and left with no choice but to walk away to protect my health and well being from stress and fatigue. I was told by staffs there is a high turn over which have nothing to do with them as they all get alone. I witness at least 6 staffs quit in 2 weeks. There is No break and lunch for staff...
Read full review
This review was chosen algorithmically as the most valued customer feedback.
On Saturday, April 9 at approximately 2:33 PM eastern standard time, I had an yearning for a latte so I said to Mr. Rumbles, my friend and confidant, Drove me through the drive-through of the Dunkin' Donuts located inside of the Sunoco gas station at 274 Lafayette Rd., Seabrook, NH. Mr. Rumbles was driving the vehicle and therefore was the one to order at...
Read full review
This review was chosen algorithmically as the most valued customer feedback.
Dunkin Maple Ave. Croton on Hudson NY 10520. This morning 5:55 am. NYS has a mask mandate. It is the law. Major omicron outbreak. Young lady @ DD only (employee) not wearing a mask. Are you crazy? Do you not care about your health or that of others? This is not a forum about masks. It is the law for a reason. Oh yeah, please fasten your seatbelts. That is also a law for a good reason.
Read full review
Dunkin' Donuts
-
Dunkin Donunts App
My name is Sheldon Handel, address 30-21 Parsons Blvd, Flushing, N.Y. 11354
I had a active Dunkin App, which I have been using for several years and
having automatic relaod whenever the balance falls below $25.00
On Oct 5, 2021 using my American Express Card the automatic reload was
taken in the amount of $50.00 American Express gave me the following numbers to track Dims0092548, My loyality ID is 1002-5027 8701 1436
I also have a acct # 6096 7374 2322 3396 My Pin is 4255-507
I am not certain if my password is up to date (Jared 824)
Please help me to restore my account to be active and visible on my phone.
I believe in my effort to restore this original account a new account was set
up, this is not correct. Kindly correct as soon as possible as I will be traveling and wish to use my Dunkin app
Many thanks. MY e/mail account is [email protected] and
my phone is 917 520 6285. Please contact me in any way convenient.
Desired outcome: Restore my original Duncan App with updated funds
This review was chosen algorithmically as the most valued customer feedback.
My granddaughter works at the Leesburg, VA Dunkin Donuts on Miller Drive and Battlefield. It is a new store. She has been working for Dunkin since July 2021. She is continuing to have difficulty getting paid for hours that she works. She has to work consistently over 8 hours and should be paid overtime. This has happened several times. In speaking with her...
Read full review
Dunkin' Donuts
-
complaint on two managers
there are two managers at the Dunkin donuts located on 5200 Seven Bridge Road East Stroudsburg PA, that are always threatening their Employees, taking their tips and also embarrassing them everyday in front of customers.

I was informed that one of the Managers are having a affair with the owner of that franchise, so she gets away with all of this.

someone needs to look into this asap
Desired outcome: Fire the managers and hire new ones
This review was chosen algorithmically as the most valued customer feedback.
I went to Dunkin Donuts this morning. Went to walk in as I normally do every Friday morning at this particular DD in Lakeland, FL. I went to open the door and it seemed stuck (because I could pull it a crack to open). I placed a walk in order on the app. I then knocked on the door thinking maybe the door was just stuck for some reason. The manager of the...
Read full review
Dunkin' Donuts
-
Casshier Service
I was at the Duncan Doughnuts. in 5th & Luzerne St. in Philadelphia Pa. @ 9:45 am at the drive thru window. I ordered two Maple Bacon egg and cheese sandwiches and two regular bacon egg and cheese sandwiches. I asked the cashier if there are clearly marked to distinguish the difference between the 2 sandwiches when they are wrapped. She said she did not know since she did not cook them.
It is clearly understood that if she is the cashier, she is not the cook . Her response should have been that she is not sure of they are wrapped differently to tell the difference between the 2 items. I am sure there are many other unemployed citizens who would appreciate that job a lot more than she. Her arrogant attitude tells me she does not .
Desired outcome: I guess its too much to teach commone sense to someone . Either you have it or you do not.
Dunkin' Donuts
-
Cleanliness
I went to Dunkin Donuts on S Van Dorn street in Alexandria, VA early in the morning. It was busy so I stayed a while and watched. The guy who did the main handing of the food to customers had his mask down, but that is not the main issue. He didn't have gloves on and his hands looked terrifyingly dirty, filth around his nails, his clothes and general hygiene looked terrible.

I wonder does DD give any training in this regard or run any audits? Do they check if their employees have any transmittable diseases like bacteria?
Desired outcome: DD pay attention to employees hygiene
Dunkin' Donuts
-
Management
I am a regular customer at this location. I believe they hired a new manager, I'm not completely sure, I have never seen her before... Spanish/Mexican. This is not about racism or anything like that because I have Mexican roots. This is about professionalism in a place of business. She was not only rude to me but her employees as well. It seems to me she rise by belittle people and bullying them. I hope this review finds it way to whom own this business. Please do not go there to spend your money until they remove this person.
Dunkin' Donuts
-
Customer service/price
I am a starbucks person. I will never again go to a dunkin donuts. Today I went to the store across from the Bay Pines VA Hospital where I was picking up a friend from a test. I knew he would be hungry, I ordered from the flyer I received that morning which said 2 bagels and cream cheese $4. I was charged the full price... When I asked the female cashier she said that is what the computer says. I said it is a special for $4. The boy that handed me the bag was nasty and cursing - claiming I snatched the bag. Even if I did "snatch" the bag his cursing at me did not help my mood after being ripped off for the second time. The first time I went to another dd and ordered off the big sign in front. I wanted 2 specials that were $3 each. Should be 6 plus tax. I was charged 9 and change... again the computer is what they read and not one bit of common sense. Never again.
Total incompetent morons.
Desired outcome: none - I understand that many of the stores are not corporate owned and as such charge what they want with no outcome.
Dunkin' Donuts
-
Order Refund
I went to the dunkin donuts this morning for 2 cold brew drinks, 1 iced coffee and 2 chocolate coated donuts. After the lady handed me my cup holder tray(which she almost dropped) and it started to buckle on the one side of carrier. My cold brew spilled all over my car. She refused to give me another one unless i paid again. I asked to please speak with a manager..while i am still in the drive thru ..she comes back moments later and tells me there is no manager and that she is charge and if I wasnt going to buy another cold brew I needed to get out of the line. I left as i didnt want any conflicts. When i got home, the 2 donuts I had ordered ..all the chocolate was melted off. It is not hot here today...just a rainy day. I am a daily dunkin drinker/eater..and I normally visit another location. My email is Susan_mister[email protected] and my number is 607-226-5305. The lady didnt give me a receipt either but my order number on my cup is #1416 @1046am.
Desired outcome: Refund please
This review was chosen algorithmically as the most valued customer feedback.
I went to the Dunkin Donuts 1300 Hylan Blvd, Staten Island, NY 10305 and Old Town Road to get coffee. A gentleman in front of me on line with his 2-3 yr old little boy was grabbing his pants as he had to go to the bathroom really bad. The man asked if he could use the bathroom and they said no its not for the public use it is closed. The man then took hi...
Read full review
This review was chosen algorithmically as the most valued customer feedback.
After ordering blueberry vanilla iced coffee and receiving regular iced coffee, it was requested we get the blueberry vanilla that was ordered. The child working at the location (Geneva Ohio) asked for the coffee and it was handed to him. He opened the lid and stated "I smell blueberry" went to another employee and stated "you smell blueberry right?"...
Read full review
Dunkin' Donuts
-
lousy service & incorrect coffee order
I ordered an iced cappuccino with hazlenut and skim milk on the app at aout 10:24 this morning. After waiting in a non-moving line for 20 minutes, I got to the window. Nobody there - though three young staff were moving around inside, despite no customers being in the shop. After a while somebody came to the window and asked for my order. I gave my order number, and she handed me a cup. At that point I had to hurry off. Otherwise I would have driven back and gone inside to complain. There was no hazlenut, and I'm not sure they had remembered to put in the coffee. It tasted like iced skim milk poured over the dregs of some grounds. Unacceptable.
Desired outcome: at least triple credit refund to make up for my lost time and stress
This review was chosen algorithmically as the most valued customer feedback.
7/21/2021 I was In the drive-through line for over 20 minutes when finally I got to where I could order they said what's your order I said 2 two for two egg and cheese wake up wraps & medium unsweet iced tea. Dunkin employee said I'm not taking hot orders I'm here alone and I don't care. After waiting for so long I didn't even say anything I just drove off...
Read full review
We are here to help
16 years' experience in successful complaint resolution
Each complaint is handled individually by highly qualified experts
Honest and unbiased reviews
Last but not least, all our services are absolutely free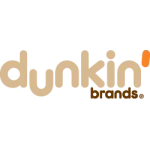 Dunkin' Donuts contacts