Overview of Amazon customer experience
Amazon, the world's largest online retailer, has been facing a plethora of complaints from its customers. The most common issues include delayed or missing deliveries, poor customer service, and counterfeit products. Many customers have reported receiving damaged or defective items, and have struggled to get refunds or replacements. Additionally, some customers have complained about the high prices of products on Amazon, as well as the company's lack of transparency in its pricing policies. Overall, Amazon's customer service and quality control have been major sources of frustration for many consumers.
Newest Amazon complaints
Delivery done by intelcom courrier canada inc
Worst delivery ever, days late with unfullfilled e amail item will be delivered within 3 hours and even drivers name.

I still did not received product. Once I put a bad review to the seller, amazon posted the lie that it was fullfilled. It was not fullfilled and it shows amazon itself is in the bad service;

I am a prime member on top of that,

I would never recommend amazon in alberta canada

I lost hours of emjoyment of my life
Desired outcome: i asked Amazon to stop saying day after day that they are sorry and to deliver item
This review was chosen algorithmically as the most valued customer feedback.
I ordered flowers from amazon, from flower shops network who are selling from amazon for the cost in £49.98 total and in full via my account with you. and same day delivery. I was contacted back via flowers net work to say they could not find a florist to fill my order and therefor were unable to deliver my order and that I could either wait till they found...
Read full review of Amazon and 1 comment
Ribbon candy arrived broken
I think Amazon should be more active in customer complaints and look into repeated complaints about a company. Ribbon candy was purchased and a ribbed in a box that sounded like shattered glass was inside. Their response was to contact the seller. Checking the bad reviews, most had to do with receiving damaged candy and I think Amazon should take more interest in resolving customer complaints.
Desired outcome: Replacement or refund
Is Amazon legit?
Amazon earns 91% level of Trustworthiness
SAFETY NOTICE: ComplaintsBoard has analyzed Amazon and determined that it has perfect credibility and is completely trustworthy, with a legitimacy rating of 91%.
We found clear and detailed contact information for Amazon. The company provides a physical address, 3 phone numbers, and 2 emails, as well as 4 social media accounts. This demonstrates a commitment to customer service and transparency, which is a positive sign for building trust with customers.
Amazon.com has a valid SSL certificate, which indicates that the website is secure and trustworthy. Look for the padlock icon in the browser and the "https" prefix in the URL to confirm that the website is using SSL.
Our scan shows Amazon website is free from malware and phishing activities, which are types of online threats that can include viruses, worms, Trojan horses, ransomware, and other malicious code, as social engineering tactics used to trick users into sharing their personal information.
Amazon.com has been deemed safe to visit, as it is protected by a cloud-based cybersecurity solution that uses the Domain Name System (DNS) to help protect networks from online threats.
Amazon.com you are considering visiting, which is associated with Amazon, is very old. Longevity often suggests that a website has consistently provided valuable content, products, or services over the years and has maintained a stable user base and a sustained online presence. This could be an indication of a very positive reputation.
Amazon website is deemed to be popular and indicating that it receives a high volume of traffic. It is important to be cautious when using a highly trafficked website, as it may be a target for cybercriminals looking to exploit vulnerabilities or steal personal information.
Amazon.com appears to have online shopping features, it's important to know that the platform supports an extensive range of payment methods, making it convenient and easy to complete your transaction. The payment procedure on the website is also relatively simple and straightforward, ensuring a smooth and hassle-free experience for buyers.
However ComplaintsBoard has detected that:
While Amazon has a high level of trust, our investigation has revealed that the company's complaint resolution process is inadequate and ineffective. As a result, only 5% of 2019 complaints are resolved. The support team may have poor customer service skills, lack of training, or not be well-equipped to handle customer complaints.
Multiple low-rated websites are found on the same server. There could be such as technical issues or poor website optimization. To determine if the websites are part of a scam, it's important to review them and look for signs of fraudulent activity.
We conducted a search on social media and found several negative reviews related to Amazon. These reviews may indicate issues with the company's products, services, or customer support. It is important to thoroughly research the company and its offerings before making any purchases to avoid any potential risks.
Our Verdict: Amazon is highly recommended company, but beware of poor customer service. Their 5% Resolve Complaints rating is a cause for concern. We advise using their services securely and reviewing complaints beforehand.
This review was chosen algorithmically as the most valued customer feedback.
This complaint involves two orders of Visa Gift Cards for my family. Each order was for 2 Visa Gift Cards, totaling $413.90. 1) Ordered on July 4, 2023 Order# [protected] Order Details 655 YAMA ST YREKA, CA [protected] United States Payment method Visaending in 4168 Order Summary Item(s) Subtotal:$413.90 Shipping & Handling:$0.00 Total...
Read full review of Amazon
Handwash, kitchen towel, enchol paper cups
I ordered the above products from Amazon with a view to taking them with me to abroad on my flight to Nigeria on 14/11/2023. Amazon promised to deliver on 12/11/2023. The goods were never delivered.

I want the refund of my money.
Claimed loss: Compensation of £100
Desired outcome: Refund my money with compensation.
Update by
Bishop Joseph Aluko
My last 3 Orders meant to be delivered to me on Monday 13/11/2023. I left the UK on Tuesday 14/11/2023
This review was chosen algorithmically as the most valued customer feedback.
Hi I would like to make a complaint regarding your driver/drivers. Our properties which consist of numbers 3,5 and 7 Poppy Way Daventry NN11 4GS are three houses located on a narrow PRIVATE shared access driveway, we do not have a road or pavement outside our houses and there is a sign at the mouth of the driveway warning drivers not to enter.  Yet Amazon...
Read full review of Amazon
All canned goods in one package from Order # [protected]
The olives and pasta sauce from one package was delivered with no packing material. All the cans were dented. Nearly all cans sent come dented or a great deal of them. Dented cans reduce the life of the product. Even case lots of cans come dented. Please do something about it, as I love shopping with Amazon.
This review was chosen algorithmically as the most valued customer feedback.
Last summer I ordered an item, but when I received it, I realized I had ordered the wrong item, so I arranged for a return. While arranging for the return, I saw several different choices as to how to do so. I chose to take my item to a nearby "Amazon drop off" location at a Staples store in town. I stood in line to hand my item to a store employee, who...
Read full review of Amazon
This review was chosen algorithmically as the most valued customer feedback.
I have been a prime member for over 5 years and when i first signed on i was am i am now a resident of the us virgin islands and i would receive free shipping and then they started charging me ,i would call and complain and i would get a refund but for the last few years they have escalated shipping fees even though i am still a prime member who is entitled...
Read full review of Amazon
Failure to follow delivery instructions
Over the past three months I have placed 22 separate orders with Amazon. On 19 of those 22 orders, my very simple, clear delivery instructions were not followed. My deliveries are to be placed on the back porch.

Over the past 3 weeks, I've decided to speak with customer service to complain, rather than just note that the driver failed to follow direction. I have done this 6 different times. Each time, they apologize, and assure me they will take the necessary action to insure it does not happen again. Yet, it continues to happen, and all I've been offered a miniscule account credits.
Desired outcome: I have asked for a free year subscription to Prime and Prime unlimited music and been rejected.
Delivery driver damaged our carport
Your delivery driver has damaged our carport. This happened at 5:21pm on October 31st, 2023.

We have captured it on our security camera. It shows the driver clearly hitting and ripping a huge piece of metal that holds up the roof of the carport, badly damaging it, and the vehicle they were driving.

It also shows the driver backing out off the property without reporting it to us.

Please contact us regarding how Amazon will pay for the repairs.
Claimed loss: Please let me know who to talk to about this. It will cost $2636.00 to repair it
Desired outcome: You pay for damages
locked out of my account
I have been on the phone for over 3 hours trying to unlock my account and my wife's account and NO one in customer service can help me. is there anyone at Amazon can do this? I have talked to 4 customer service people and their supervisors and my question to them can you resolve this situation and their final answer was NO!

Therefore, I can no longer make purchases from yoiu.
Desired outcome: UNLOCK MY ACCOUNT
Amazon delivery car destroyed light post & light
Car pulled in driveway around 5:39 AM Tuesday October 31, 2023.

I saw the person pull in, stop the car, lights come on, got out of the car, go around their car looking. (It was dark outside.) Then back inside and delivered a package to our porch. Left.

Later in daylight I looked outside and saw the damage the photos will show. The light was destroyed, and the wood structure broken apart (screws ripped apart that were holding it together and ripped out of the ground). I would think the car had damage.

I now need to rebuild the structure and buy a new solar light, two actually so they match.

SEE photo of what it matched on the other side.
Claimed loss: Cost of 2 solar lights and wood to replace / labor.
Desired outcome: Looked at Amazon solar lights for posts like one damaged, $ 40.00
This review was chosen algorithmically as the most valued customer feedback.
An Amazon customer for 7yrs & prime member for 2yrs. 2021 Account was hacked 3 times. On the 3rd time Amazon locked my account. It wasn't unlocked until 2022. 2022 I changed all personal info on account as safety measure. Email, phone number, username etc. This seemed to work. No problems until the last cpl Mos. 2023 I am disabled and wheelchair bound, so...
Read full review of Amazon
My order was cancelled, and I was not refunded
Hi, I ordered a book — babylon 5- on oct 14, on oct 24 my order was cancelled by amazon, at the time I ordered the book, I has $59 dollars on my gift card balance, when I ordered the book, it was then $48 — I have never been reinmbersed my payment, amazon said that they did, however I have no email, or documentation that you reimebersed my money back on the gift card, I have been a loyal customer for years, I will no longer use your service unless I get the $11 dollars added back to my gift card balance

Carrie ocvirek — ph [protected]
Desired outcome: 11 dollars added back to my gift card balance
Missing multiple deliveries
They lie about their service.

Amazon does NOT deliver when they say they are. Especially same-day or next-day deliveries. I just received a message saying that it was left in the office after 10 p.m., but the office they are referring to closes at 6 p.m., and there is no one there. One of the missing package messages said a person named Jack signed for it at the front office. There is no one at the office or any employee named Jack. This is one of the multiple packages that I do not receive, not counting the multitude of others that arrive late.

It is shameful that Amazon does not address this issue. I am sure that they know. My self and friends and family call and complain every time it happens. They do give you your money back, but I do not want my money back, I need what I ordered.
Desired outcome: When they say they are going to deliver the package safely, please honor your word and do so. I need it when I order it, not later, or if lost, I do not want to reorder elsewhere.
This review was chosen algorithmically as the most valued customer feedback.
I followed the steps outlined in Lester's email carefully, as instructed, with the expectation that I would be able to create a new Amazon account using my existing email address. However, I encountered significant issues during this process. Here is a summary of the problems I faced: Inability to Create a New Account: Despite following the provided link...
Read full review of Amazon
This review was chosen algorithmically as the most valued customer feedback.
I recently purchase a sound card from your website. I have been a customer of amazon prime for many years now. I have called several times because I could not access my account. and each time I had to jump through hoops to get on the website. Each time I tried to get on the site it would want to send me confirmation code to my phone and it would not receive...
Read full review of Amazon
Delivery person for amazon
Driver came in with the packages and ask me where to put them? i told her she had to deliver them to the apartments, she got angry and was complaining about it being hard, i told her it really isn't that hard she said how do you know have you ever worked for Amazon. I told her i would help her and give her a map. she grabbed all the packages and dragged them to the door and pushed the glass doors so hard and pulled the mail back to the truck. I took pictures of the truck and license plate and the truck and she asked me what i needed. I told her i had a map she came in and i slid it to her across the desk she grabbed it and said don't throw it, and slammed the doors again. and she stayed out there for about 10 minutes and left with the packages for the residents that had ordered something. She had a terrible attitude back talking, rude, and very un professional. S18 320485 PLATE #PMW-9777 USDOT 2881058
Returning items
I'm a prime member and I've been for quite a few years and all of a sudden Amazon is getting worse on their returns if I have a defective item and I want to return it to Amazon are used to be able to print out a USPS label and take it to my local post office to send back to Amazon. Now they don't no longer do it with USPS. You have to take it to UPS store and the nearest store just happens to be 45 miles away from me so I have to drive 90 miles to return an item to Amazon that might cost less than the gas. I'm gonna spend to take it back to get a refund, Amazon is getting so bad I'm paying a monthly fee for prime, but not getting the benefits anymore
Desired outcome: I want USPS access to return items
Collect Your Trust Badge
Be recognized for outstanding customer service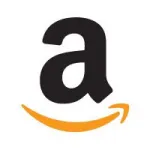 Amazon

contacts
We are here to help
19 years' experience in successful complaint resolution
Each complaint is handled individually by highly qualified experts
Honest and unbiased reviews
Last but not least, all our services are absolutely free