Amazon
-
poll pay unpaid
I'm still waiting for my Amazon voucher after nearly 3 weeks. I've emailed lots which they have ignored. Then they said they were updating to make things better but now I can't get into my account at all! It keeps coming up poll pay has stopped. What can I do if anything I took time to do these surveys then then won't pay you. I don't seem to be the only one looking on trust pilot.
This review was chosen algorithmically as the most valued customer feedback.
Can you please tell me what this charge is to my Visa card? This is how it appears on my statement... 10/08/2019 ATM POS WITHDRAWAL #7263 10 08 AMAZON PRIME AMZN.COM BILLWA -$126.88
Read full review
This review was chosen algorithmically as the most valued customer feedback.
I chatted with Lean from customer service yesterday. Per our conversation I asked why should we have to go to a UPS service location when the product we received was the incorrect one. I had looked back on my orders from April 2019 and did a back again for filters. The seller sent the wrong size. Not our fault. Lean said he would schedule a 3 time attempt...
Read full review
Amazon
-
charge of $124.03 on amazon prime
I received my bank statement today 10/16/19 and there was a DEBIT made in the amount of $124.03 by AMAZON PRIME. I have never used this service, yet somehow my bank account DEBIT card was charged this amount. Please help, as this is a SUBSTANTIAL CHARGE to me of which I
have no knowledge . The unauthorized DEBIT was paid on 9/11/19.
My name is LeAnne, and I'd request that you reimburse my account for $124.03. Thank-You P.S. My last name starts with Rodg
Amazon
-
prime membership
I did NOT sign up for Prime Membership. I was checking the box for shipping and clicked In how many days I would like to receive my Pkg. I am now a member of Prime and since I hardly ever order anything from Amazon, I certainly don't want $14.22 taken out of my bank account each month. Please credit my account with the $14.22 and cancel my membership ASAP. I will be calling my bank as well.
Thank you for trying to take money out of my account each month and leaving no Customer Service number where I can call to cancel it.

I used to really like Amazon because ordering was easy and there were no TRICKS! Now it's not fun to order from Amazon anymore without feeling like I signed up for something that I didn't actually sign up for.
This review was chosen algorithmically as the most valued customer feedback.
My shipment (Amazon.com order #113-0753137-6366604) of multiple boxes was delivered to the wrong address. This is the third time this has happened. It's not hard to get the right address, the house number is illuminated on the front of the house. Additionally, many deliveries are left out in the open, when I have a courtyard with pillars that the pkgs can be placed behind.
Read full review
Amazon
-
amazon prime guaranteed delivery
I have been a long time Amazon Prime member. I moved into an apartment building this summer. I am repeatedly having orders late because the Amazon delivery drivers will not read and use the delivery instructions. If the front office is closed, many of the drivers don't attempt to make the delivery (a few are diligent and deliver to my unit.) The delivery instructions attached to my account clearly state to use the call box and provides the code to use.

I have ordered several things specifically choosing products with guaranteed same day delivery because I need the item as soon as possible. Several of those items have been days late because repeated attempts are after hours or on weekends and the drivers won't use the call box. A few times a repeated attempt has reported that they can't find the address. GPS picks up the address very easily. It isn't a difficult apartment to find.

This time I ordered a food dehydrator (order #111-0517948-3997845) on Friday, October 11. There were failed attempts Friday night and twice on Saturday. I was at home all three times and could have opened the gate if the call box had been used. Tonight, I received a text stating:

"Hi, my name is William. Sorry but I can't find your place. Can you help me with any tips or specific directions?

Within seconds, before I could respond, I received another text:

"Unfortunately, your order couldn't be delivered."

Prime shipping is the only feature of Amazon Prime I use on a regular basis. I love shopping with Amazon because I can order just about anything I need at any time; however, if the service continues as it has this summer, I will not be renewing my subscription.
Amazon
-
echo dot
Called in to Amazon as I unkownly bought a stolden echo dot on line from a third party. I figured I would rather give it back to the right full owner then back to the thief selling stolen goods. Amazon would not help me, told me to take it back to the thief and get my money back. I told them that if i did that: that would be contributing to the theft. Amazon contributes to the theft as they would not contact the owner ( I gave them the device number). So it could be return. I guess Jeff Bezos figures he'll get more sales this way.
Amazon
-
shipment is very late
I am writing to complain about my Order# 111-7491738-7609833 which was expected to be delivered on 23 September 2019.

I called the help number 1 -206-922-0880 and was infomred it will arrived on 5th October 2019 but still nothing has arrived

I tried to use the chat online but not available

VERY UNHAPPY CUSTOMER

Russell BABASANTA
[email protected]
+ 971 50 3927576
Amazon
-
1,000 oxygen absorbers
I placed an order for Mylar bags and 1, 000 oxygen absorbers. The product arrives with fraudulently labeled absorbents. They say they are 1, 000, but they are really 100 cc'c.

I let DC Trade know and they sent out the same 100 cc absorbents. I have waited a month and a half now and the situation has not been fixed. The product is useless to me without the 1, 000 cc oxygen absorbents and other people will be getting ripped off and may not even know what 1, 000 cc should look like, thus, they will ruin the food they store.

The company is not fixing the situation and wants me to take a 10% loss on the refund and a loss for the $29.00 shipping fee I paid for. This is unacceptable and even amazon is not ding anything to fix things.
This review was chosen algorithmically as the most valued customer feedback.
On August 20th our company credit card was charged 127.63 for Amazon Prime AMZN.com/ bill WA We do not have a prime account for our company. this was not authorized and we want a refund on our card. 801-972-2680
Read full review
This review was chosen algorithmically as the most valued customer feedback.
We are the front unit of 8 units in Jamaica Plain, Ma. Recently, one of your contractors, Sheffield Express, has been defying the very well marked sign with instructions as to where deliveries are to go. FedEx, USPS, UPS all abide by it, but Sheffield routinely does not because the driver is under such pressure. We ask that packages not be left on the front...
Read full review
Amazon
-
giftcard
I purchased a $50.00 giftcard from Amazon only because their ad offered a $15.00 credit if you bought the giftcard. I had almost forgotten about it but 2 weeks latIer i called and said i dont see the credit applied to my account anywhere.and the guy says no it wont show in your account it just appears at checkout. It never did. I never received the $15.00 credit. They LIED.
I purchasef a $50.00 amazon giftcard due to their ad promising a $15.00 credit to you for the purchase. I never got the $15.00 credit so 2 weeks later i called them & they said it will show up when i purchase something & no it will not show under my account. So im assuming it will magically appear during checkout but no. I never got it they LIED.
Amazon
-
amazon logistics
Amazon Logistics gives lousy service. I live in a building with 108 apartments. There is no package room, and no secure area for packages. There are USPS mailboxes on both sides of the building. Instead of delivering to the apt. doors, the Logistics drivers leave the packages near the mailboxes or in the Lobby. They do not bother to look at which side of the building the packages go to, so I have had to hunt all over for mine. I regularly see packages piled up near the mail boxes. In fact I have seen several where the driver had to walk past the apt. to leave the package elsewhere. We have had problems with packages disappearing. Amazon packages may not be always be big, but they can be expensive.
I have made several complaints and been assured that the packages will be delivered to the door. To no avail. They continue to be left where ever. Makes me reluctant to order from Amazon. I pay for Prime. I expect that my packages will be at my door, not somewhere else in the building where I have to go hunting.
This really needs to be addressed.
Amazon
-
vivo u10 mobile
I ordered from another account Vivo u10 mobile from Amazon on 29 September, it was to be delivered yesterday but did not deliver and the application showed that the delivery has been done. Then I called customer care in the evening and also said that Today the deliever will be done .tell me how long I will be wait for delivery .. Please I want today's mobile as soon as possible .
Amazon
-
quicken 2017 deluxe - order #113-0222700-3850631
This product was shown giving us the indication that it was a new C.D.
When we received it, we noted that the C.D. case was sealed. We broke the seal and loaded the program. The first screen we got was that the database numbers had been exceeded, thereby indicating that this was a used C.D.
Either send us a BRAND NEW C.D. or refund us our money. We can not use this C.D. and therefore we have wasted our money.
I believe the advertising of the product borders on fraudulent advertising. I hope not.
Leigh Spicer
1-780-994-4167
Amazon
-
charge for prime membership
On September 20th 2019 I was charged $12.99 on my Mastercard for a monthly renewal of Amazon Prime in the US. This is the first time this has happened. Why has it started now? The payment was described as from:
Amzn.com/bill WA

I am already a Prime member of Amazon.co.uk in the UK, and pay an annual fee in May. I see no need to pay for Prime in the US.
Please refund the amount.

Peter
Amazon
-
I ordered nothing
Amazon prime took 13.09 out of my debit card. I don't have much money and i for sure dont have enough for amazon to be taking money off my card for no reason at all and i would appreciate it if they would return the money back to my card ASAP there was something i needed to order that was important and that i needed and now i am un able to do so so please return the money i feel like was stolen. This is y i deal with ebay n ebay only thanks
Amazon
-
product I paid for was never delivered. told there was a shipping problem - but my payment was never refunded
order number #111-2488802-7441046

order placed sept 15th 2019

when I track order I'm told there was a shipping problem and the product (a book called Open Borders Inc by M. Malkin) has been returned to Amazon. But no-one mentions anything about my payment. When and how do i get this payment back?
I have never had this problem with Amazon before. Very surprised that i have had no further communication.
Amazon
-
international?
I am losing a lot of time and patience with the frequent remark "This item does not ship to Puerto Rico. Please check other sellers who may ship internationally." I could understand this issue for heavy items transported by trucks, but not for items as small as a 4"X4" chainmail scrubber. You may refer to community.ebay.com "Puerto Rico is not an international sale" or better yet, the US Postal Service. You better pay attention to this issue. This seems discriminatory and may have repercussions. For beginners, I will cancel my prime membership. Everybody in PR should.
We are here to help
16 years' experience in successful complaint resolution
Each complaint is handled individually by highly qualified experts
Honest and unbiased reviews
Last but not least, all our services are absolutely free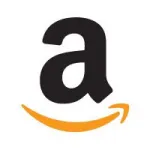 Amazon contacts