Amazon
-
Charged for Prime and ComiXology subscriptions without my knowledge or consent for almost two years.
A few days ago, I discovered to my surprise that I have been unknowingly paying for two subscriptions on Amazon for almost two years: Amazon Prime and ComiXology.

I stumbled upon the transactions for ComiXology under "Digital Orders" in my orders dashboard while I was looking for a Kindle book I purchased a long time ago. The transactions for the ComiXology subscription were not listed under "Orders", even though all other transactions (including local store orders and digital orders) appear, so I had no idea at all until I found them by accident.

I navigated to my subscriptions dashboard to find out what was going on and saw a Prime membership also listed! 

I had no idea I had either of these subscriptions and had in fact been using my partner's account to use his Prime shipping. I do not recall ever signing up for this or agreeing to these charges, and I have never received any communication or invoices from Amazon to notify me I was being charged on a monthly basis for almost two years.

I went back to my orders dashboard to investigate, but it was quite difficult for me to find the transaction history for Prime, since it does not appear anywhere at all unless you type "prime membership" in the search.

At that point, I reached out to customer service. The first rep me they could not refund more than three months. I was passed to a different rep, who immediately offered to refund six months, and when I told him I had not known about the memberships at all, he asked his lead for permission to refund the whole lot, totaling $383.99. He informed me that permission had been granted and assured me I would see the complete refund within 3-5 business days. Problem solved!

Or so I thought.

Today, I received notice from my bank that six $14.22 refunds and one $5.99 refund had been issued by Amazon to my credit card. I reached back out to customer service to find out what was going on. This rep apologized for their error and promised to escalate it to their manager.

Then I was told that Amazon could only refund up to twelve months of transactions. They said that six more $14.22 refunds and eleven more $5.99 refunds would be issued, but no more, since it is Amazon's policy not to refund past twelve months.

I pointed out that since Amazon had already promised a complete reversal of *all* the transactions, they should follow through, since a written promise from a merchant to a consumer trumps the policy card. They said they were sorry I had been given incorrect information, but there was nothing more they could do. They suggested I dispute the remaining transactions with my bank.

I do not know how I came to be signed up for two subscriptions without my awareness.

If I signed up on accident, I do not know why I did not receive a welcome email, subscription confirmation, or an end of trial alert.

I do not know why these transactions are tucked so far out of sight that it took me two years to find out about the charges.

I do not know why every other company I've had a recurring charge with has emailed me every single time they take my money while Amazon did not.
Desired outcome: I would like a full refund of all charges, as promised in writing by Amazon.
Amazon
-
Amazon Refuses Refund for Blatant Double Billing
On Nov. 11, 2020, Amazon correctly billed our credit card for a desk chair for $1344.

On Nov. 30, 2020, Amazon incorrectly billed our credit card again for the same amount.

Amazon Customer Service told us that only the credit card company could correct the error. We disputed the bill three times through the credit card company during spring of 2021, and three times Amazon denied that the billing was an error. That exhausted our option through the credit card company. Discover Card management said that this was the most open-and-shut case of erroneous double billing that they had seen in a long time.

After repeated inquiries, Amazon Customer Service management wrote us an email acknowledging that we had been billed a second time in error. At that time, we were told that the only way to rectify the situation was to pay the disputed charge, and Amazon would grant a refund.

Amazon Customer Service management then informed us that they could not handle such a situation and that we would need to make our case to the Billing Department, who does not speak with customers. The billing department responded to our email by saying that since there was no charge in dispute, they could not issue a refund, and that they had no record of double billing. Our subsequent email with the detailed history of their billing and denying the disputed charge was met with no response.

Amazon Customer Service then escalated the situation in early December, promising a response within two weeks. Our inquiry after four weeks of silence about the specific ticket in the system got the response that any inquiry reopened the issue, and that we could expect a response in two weeks. Not surprisingly, there has been no response.

After more than a year of bureaucratic runaround, it seems that Amazon uses "process" as a means of taking money from customers that doesn't belong to them (otherwise called stealing).
Desired outcome: An immediate refund of $1344.08.
Amazon
-
They have messed around with my bank account long enough.
I have had a horrible experience with Amazon Prime. When we moved into our new home two years ago, I set up amazon prime video on my smart tv. For months, I was double charged for having that because I already had an account, and the person helping me set up my Smart tv didn't bother to take note of that. Then when I recently had to change my bank card, I was able to purchase items on amazon prime, but I could not get video on my phone. I was able to get video on my tv. I then sent in a question to the robot service asking about this, and I then lost the tv video. I called and spent 20 minutes with a rep who hung up on me. I called back and, despite finally getting to a supervisor, was not able to use my card to get video, despite the fact that this same card bought an item an hour earlier.

I want NOTHING more to do with Amazon Prime. This corporation and its customer service representatives are completely inept when it comes to really serving the customer
Amazon
-
unauthorized charge
On January 14,2022 my Region's bankcard was charged $175.00 from AMAZON Mktp US*OH6U70R33.

I received a package from Amazon Addressed to Abramg Ardells using my home address.

I did not order it. I gave CSR all information but they could not receive email pictures and other documents from me. They told me there's not direct email to fraud department nor could they transfer me.

This has been going on since January 2022.

What type of Fraud Department is unable to get calls transfer to them or receive documents. Also no direct email?
Desired outcome: I want the refund to my bank account.
Amazon
-
delivery person complaint
i am the Security Officer/Fire Life Safety Director (FLSD) at 70W 36th street in Manhattan NY Today one of your delivery males was unvaccinated and was not allowed entrance to building due to NY State law. he then waited for someone to come out freight entrance and threw packages inside and left. The packages blocked freight exit ( A Fire Code Violation ) I n the future please only send vaccinated employees to this address. Thank You.
Amazon
-
Amazon Prime *3U6XK18P3 - AMZN.COM/billWA
Approximately two-(2) years ago purchase a amazon fire stick & tried to sign up for the above mentioned movie site. I was admitted but only after I signed up I was told that they don't broadcast to Trinidad & Tobago/the product isn't available for my region (Caribbean/West Indies). I have been tardy I discovering it but after review of my credit card statements, the site has been making monthly withdrawals of $13.09USD. I have never received this product, would like the withdrawals to cease & would like to get a refund of the monies falsely taken. How can I go about this without me having to cancel my credit card & make public report regarding your actions in this matter?
Desired outcome: Please stop the monthly withdrawals immediately & make a full refund on the monies taken to date (since I have never received this product).
Amazon
-
Driver
A driver dropped off a package from the front door and I noticed that he tried to open my car door; I am unsure if he almost fell and was trying to gain ground, but noticed that he looked into my car window and tried to open the driver's window; I was observing the activity from the front living room; The package is not even for me but I temporarily reside at the residence.
Desired outcome: I do not have any information concerning the individual at all; All that I know that he was a male driver that dropped off a package and was alarmed that he was looking in my vehicle.
Amazon
-
FUNMILY Eliptical Machine -- Substandard -- Cannot Use
FUNMILY Elliptical Machine, APP Elliptical Trainer Cross Trainer with 10 Levels of Magnetic Resistance, Enhanced LCD Monitor, Heart Rate Sensor, APP & 390 lbs Weight Capacity for Home Gym

I purchased this on 11/16/21 as an early Christmas Gift for my son who is 6'1, weighs 220 lbs and wears a size 13 shoe. It is advertised as being able to accommodate individuals up to 390 lbs. When assembled, it is flimsy and my son's foot was much larger than the foot pad. Additionally, it had an awkward motion that you could not get a rhythm with. I worked with Amazon for months to try and resolve this. Finally, they agreed that I could return the item, pay shipping costs up-front and they would refund me. When I went to UPS to mail the item -- the cost of shipping the unit to CHINA was $1500! I am not comfortable fronting $1500 to return this item. I asked for a local warehouse to ship the item to and was met with no response. Along the way I was told that I was covered by the A to Z guarantee and then later rec'd an email informing me that I was not covered by the A to Z guarantee.
Desired outcome: 1) Refund my money 2) Send a pre-paid shipping label 3) Obtain address for local warehouse.
Amazon
-
Trespassing
I have called Amazon now 6 times & still no I luck. But some if your drivers are rude & they cannot drive the vans.The road I live on is overrated by your young drives that pay NO mind to the fact they are entering private property of which it is posted private property. They fly in here & they are all over the place. I'm going to have to result in putting a lock on the gate to prevent them from using my private driver. I've never been in a situation where I've had to deal with jAnd I've been told it would be fixed but it's still not fixed.
Desired outcome: To do as you have stated Hulu would & follow through & STO coming in on my private property
Amazon
-
Customer service regarding ancheer treadmill order #114-0009585-7420204
I received the treadmill on 1/22/22. It doesn't work. It has exposed wires which are not connected. I have contacted Amazon and the Seller. Amazon's representatives are difficult to understand as English is not their first language. The Seller is in China and takes 24 hours to respond to an email. I have been told by Amazon each time I've called them (4x now) to wait 24-48 hours for a response. I have not received one. The Seller has offered a small refund and to send me new wires. I am a 70 year old single woman who cannot rewire (nor would I attempt to) the treadmill. I am unable to repackage it and need it to be picked up and returned for a full refund. Although the Customer Service reps are polite on the phone, they are ineffective and have not resolved this return situation. They are difficult to understand and each time I've spoken to them, I cannot understand what they saying.
Desired outcome: I would like to be contacted by someone at Amazon, who speaks English fluently and clearly to get this problem resolved as soon as possible.
Amazon
-
Impossible to request a refund for an itemn no longer available but paid for
Made a purchase... price was deducted from Bank Account as routinely done; Seller advised within 24h ours of purchase confirm that item was not available and would not be. Amazon website offers no support inquiry access to request a refund. Rejects a request for refund as item will not be delivers per seller. Error posting in reply sates that refunds can only be made after due date for arrival is missed. Amazon provides for access capability to secure a refund when a seller states immediately after order purchase is made, confirmed, and debited to paying account. They provide no access capability to ask for support in such matters. By design Amazon obfuscates legitimate buyers placing purchases in good faith. I'm out $94 dollars... and no support access provided to recover a timely refund other than sending seller an email. Amazon accepts no responsibility for sellers posting ads for products that do not exist.
Desired outcome: An immedaite refund of price paid for unavailable item
Amazon
-
Service
Hi. I opened a new account with Amazon and Amazon closed it after only a few days, saying it's associated with a closed account that was closed by my daughter. Apparently I'm not allowed to have my own account under Amazon's terms and conditions since my daughter closed hers, for poor customer service. My daughter doesn't share my email, doesn't live with me and we're not depended on each other so I'm not sure what one has to do with the other!
Amazon
-
Hit-and-run Amazon delivery driver
On 25 Jan 2022 an Amazon delivery driver attempted to turn around on our narrow dead end street in Lansing, Michigan where there was no driveway. Instead the driver backed up the vehicle over the curb, the right-of-way, the sidewalk and then crashed into our steel decorative fencing in our front yard. They did not stop and drove off, most likely with some pieces of our fence attached to the bumper. They were delivering to a neighbor next door, and while her ADT security camera couldn't catch the actual accident, she is letting the police have access to the ADT feeds for the time before and after it happened. It sounds as if Amazon either fights or ignores these claims unless there is video vidence. This time I'm hoping they are caught because the security feed will show that during the time period the ONLY VEHICLE with dual rear wheels to go on our street was the Amazon delivery vehicle. Have reported it to Amazon and the local police are pursuing a criminal complaint for the driver. The fence sections have not been made for a decade and when I needed one replacement section about six years ago it took me six months to find someone who had one for sale. Just the one section cost $100 and now we need at least twelve sections. Have been really not feeling the Amazon shopping bug for a year now and this will insure I take my business elsewhere.
Desired outcome: Money to replace with fence as similar to the one that was destroyed as possible. Driver needs to be fired.
Amazon
-
Unauthorized Amazon Music Unlimited order
I have been a happy Amazon customer for over a decade.

I received an email today from Amazon saying I was getting a "free" month of Amazon Music Unlimited. I then got an alert on my phone that a transaction from Amazon had gone through on my credit card for $14.99 . I went to my account, looked up digital orders, and there it was: the UNAUTHORIZED charge for one month for Amazon Music Unlimited.

Going through their customer service automated phone call, I cancelled the order and got a refund.

Now that I don't trust them as much, I then removed ALL my saved payment methods from my account. I'll fill out the payment info when I order.

This was flat out illegal, and I wonder how many people would never know what that charge was for? It looks like any order, and it's only by searching one's digital orders to you find it.
Desired outcome: It will never happen to me again, but it sounds like a good class-action lawsuit.
Amazon
-
Prime
I have never knowingly subscribed to Amazon Prime. I have actively refused previous offers of 'free' membership. In any circumstance of a clear attempt to ask me if I want to join Prime, my answer is was and always will be no. The only way this can have happened is 'tricky bullshit'.
Amazon is now charging me for Prime when I didn't ask for it. This is equivalent to extortion. If this is not resolved I will cease using Amazon altogether and will actively never spend a cent on anything Bezos related again. I will share my experience with others.
Desired outcome: Cancel my Prime and refund my credit card.
Amazon
-
Return of Phone
I returned a phone back to Amazon and Amazon refused to refund me. I dd return the items under camera glare and yet they refused to pay me back. Its over $300. I bought a phone that came with a car charger, I returned both the phone and the car charger but Amazon claimed they only saw the car charger. I requested for camera review which they refused to make available. i am pained that Amazon has refused to pay my money back yet the collected my item. This is fraud and I am looking for all ways to get my money back. It is unfair.
Desired outcome: My money back.
Amazon
-
Damage to Entrance Gate
I am President of Country Pointe, Miller Place, NY. On 12-30-21 an Amazon truck NY 35754NC struck our gate sensor causing $650.00 in Damages. I attempted to contact local route owners to no avail
I have plate, Witness and video og incident. I have contacted local authorities for further review,
I would like this taken care of

Thank you Charles Spinella Pres Country Pointe Miller Place, NY

email----- [email protected] Cell 631-987-5475
Desired outcome: request repair
Amazon
-
delivery drivers
I have called 4 times to complain, with no call back, its a joke to amazon. two of your amazon delivery drivers have been using my personal driveway property to swap boxes between vans. i asked if they needed some help becuase they were in my driveway for quite awhile, and they made up a story that they were delivering a package, no package was delivered. i told them they were on my personal property, you are tresspassing. they didnt seem to care, i told them to get off my property which they did at their liesure. my main COMPLAINT is they are using my private driveway when not delivering a package. they mess the gravel up, make ruts, turning in and out, i rake once a month and put more gravel on. Im sick and tired of it, it pisses me off the driver lied to me to try and cover up. Next time they may be looking at the end of a shot gun in the dark! If they are not delivering stay off my property!
this incident origanlly happend 1/6/22. 5pm
i would add more pictures but site will only take a minimal amount.
Kayla
Desired outcome: a phone call from a supervisor, an apology, write up your 2 drivers, and what you feel is right to make it better and not happen again!
Amazon
-
Delivery Issue.
ORDER # 111-0947027-3218669 was delivered yesterday to my home. We were not home and the driver dropped the package on my front porch, took a picture and left. The problem was this was an extremely light envelope and it was a very cold and windy day yesterday. For the next 20 min after the package was delivered the wind moved my package all around my porch before it picked up may package and sent it sailing off my front porch and down the street. When we got home that evening we had to walk the neighborhood to find my package...found it three doors down across the street in a neighbors yard/bushes. Might want to train your drivers that if they are leaving a very light package/envelope on a windy day, they might want to put part of the package under the door map to keep it from blowing away.
Amazon
-
About a package
I ordered some thing last year and I still have not got it, they have put my account on hole over it when I told them to remove it and keep the fucking money m.. I sat on the phone yesterday for 12 and a half hours and in the end told me my account is on hold and they can do nothing.. So now I have no money and no package... Great... I will never buy shit from them ever again and I have went to the attorney gerald and ic3 fib crime unit and filed complaints and any one with this problem should do the same
Desired outcome: my money or my stuff
We are here to help
16 years' experience in successful complaint resolution
Each complaint is handled individually by highly qualified experts
Honest and unbiased reviews
Last but not least, all our services are absolutely free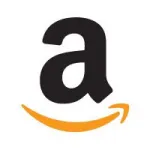 Amazon contacts