Etsy
-
A mother and daughter fraud claiming to own the site
Honestly the Etsy app is supposedly run by a really rude mother claiming her daughter is saving up money for a bike. The last I checked Etsy was owned by the headquarters company not a random family . They literally scammed me out of my money I paid 18 dollars for one phone case ir should be 5 dollars not 18. But why would a 12 year old be selling sex toys off of Etsy that's not appropriate at all for her mother to allow her to do that . I would like to get in touch with the real owner who owns it not some random person who claims to own it when I visited the site .
Desired outcome: To make sure they're nicer to they're customers and not lie who owns it
Etsy
-
Staff stealing
1 person in customer service (Wilon) and 2 people in security, Taylor and Jason stole a total of $917.99

There are no reachable numbers for management to inform. This was done Wed.and Thus. Of last week People in Security are to protect,not steal. Pleading for help and to stop these crooks from not doing this to others.
Brian O'Neil 517-837-6179
Desired outcome: Immediate return of our money by certified check...not by entering Bank account, thisis how they stole our money in the first palace.
Etsy
-
US silver Morgan antique dollars
Sold me items they did not have. Did NOT refund. Said they were unable. Cussed me out and dismissed me. Then without knowledge or permission sent me some total destroyed , clearly damaged, total decayed replacements. I purchased a low mintage valuable, in great shape and pictured model. And at a very great price. However, when I didn't rec. a shipped notice after being charged a few days prior, I contacted the seller. He informed me in short. " We sold that local". I complained as to why he didn't bother not billing me, or contacting me. NO they use my money, while I pay interest for this whole chirade. This is bait and switch. AND IT'S FRAUD. Etsy website is like the old AOL. unhelpful and a waste of time and effort. I'm still out the money and paying interest. regards.
Desired outcome: refund and close etsy.
This review was chosen algorithmically as the most valued customer feedback.
To whom it may concern, I had opened a shop with Etsy and had a range of products which I designed myself and then they were made with the help of a printing company for production assistance – this is stated in there policy that this is allowed. Through this shop I had made sales to very happy customers and understood that being a new shop owner Etsy...
Read full review of Etsy
Etsy
-
Complaint
On May 26, I ordered a cup with personalized inscription. I was given tracking information that it would be delivered 6-4 to 6-17. I received an email that it was delivered to a lock postal box on 6-5-22. The cup was not in the box. When I contacted ETSY via email, the representative Kristin very rudely stated that I look on a porch, at neighbors or other places. I replied that it was delivered to a LOCK box. So I requested a refund. She again rudely said that it was confirmed delivered and would not give a refund. She also stated that I contact the shipper. They are the shipper so therefore they were responsible for delivery to correct address. This is the 2nd time we have had difficulty with the ETSY.com seller.
Desired outcome: full refund or replacement. A sincere apology and credit for any other future purchase.
Etsy
-
I am due a refund
In April of this year I orddered table runners from Nashima Home Decor, an Etsy seller. The items did not work out and I requested permission to return them. Was told I would get a no-charge return label. Took one month to get the label, it was expired. Requested again. Got two labels, on for each table runner. I retuned the items via UPS on May 7, 2022. I was told a refund would be forthcoming with 12 hours. It is one month later, still no refund.

Nashima Home Decor does not want to take any responsibility, puts it off on Etsy. Etsy is unreachable — I get emails from them that are 1) non-return, and 2) contain a url for customer service that is non-existant.
Desired outcome: I want my refund ASAP
Etsy
-
BalterStore
Hi,

I am hoping you can help me. I am getting extremely frustrated by the service or lack of I have received from the above company. I made an order on 13/02/22 and the item was not dispatched nor received. I chased the seller on 17/04/22 and received an automated message. I then contacted her on 10/05 and received the same automated message. I then requested 'help with my order' the same day advising that my order did not arrive, nor was it dispatched and I would like a refund, and I am still without a response. I have been to chase the matter again today, and the person nor company shows as unavailable. I am so disappointed and feel completely ripped off.

Any assistance would be appreciated.

Kind regards,

Emily Follows
Desired outcome: Please refund
This review was chosen algorithmically as the most valued customer feedback.
I contacted Etsy about an abusive review and they did nothing resolve the problem. They removed the review from my view but the removal didn't affect the overall score of my reviews. I wouldn't usually be upset about something like this, but I was already hanging by a thread with Etsy here. My business has been in business for 10+ years (I've only been on...
Read full review of Etsy
Etsy
-
Abusive treatment of sellers
Etsy has an algorithm of some kind that looks for potential violations of policy. They do not confirm violations actually exist. The consequence is that you receive an automated message your listing is in violation of policy and the listing has been deactivated. They do not tell you what the violation is, because they do not actually determine there is one. The automated message also says their decision is final (no appeal) and threatens to close down your shop if you have another violation, even though there wasn't one in the first place. It is impossible to avoid this happening to you, because following policy doesn't matter in these cases. This happened to one of my listings that was dead center in normal practice for Etsy. It was in fact built from a template used to make about 200 other listings. It's kind of like a lightening strike. Destructive and random. It also does not solve the problem of people using Etsy like Amazon, selling stuff they neither made, nor can actually be used to make crafts. Some of their biggest sellers are the biggest violators, so they have no real motive to police their site. This makes Etsy a lot like Facebook, having no intention to police their site because they profit from violations. They do want to look like they police their site so they have an algorithm that pretends to do this.
Desired outcome: Etsy providing proof of violations when they trigger deactivation of a listing and provide an appeal process for when they get it wrong.
This review was chosen algorithmically as the most valued customer feedback.
At the beginning of May 2022, I received an email from Etsy saying I would need to update my Etsy shop's legal and tax information or my shop would be shut down when I reached $600 in sales. Since I was getting close to that many sales I decided to update it soon to prevent a forced shut down from happening. I updated my tax info and received two...
Read full review of Etsy
This review was chosen algorithmically as the most valued customer feedback.
I order a Pennsylvania Land grant from the early 1800. The seller was from Cosby-Rare books in Landsdale Pennsylvania. I paid a total of $168.. for shipping and handle ling. The add stated free shipping or a discount. The add for the Clear-field Land Grant was $150.00 initially be then reduced slightly. I though also even with the slight discount cost of...
Read full review of Etsy
Etsy
-
Will Not Release Funds
I have had my account funds held since January 2022. They closed my account and refuse to give me my remaining funds from my sales. They emailed me and told me to reinstate my account, but I can't because they closed it. I can not get an employee to answer my request or have a number to call them. My store name is "MyCreativeBuilding". I read the "terms" and I was placed on a hold as it stated hen you "open" an account, not when it is closed by Etsy. How can I get my money out of this company?
Desired outcome: My money issued to me.
Etsy
-
Esty payment reserve
After selling our first two items a reserve was placed o. our account. 75% of each sale was being held for 45 days.

Despite providing tracking with proof of delivery we are still waiting for over £400 pounds.

I have sent full tracking to customer services only to receive and email explaining about the reserve. As a business we can on afforded to sell and not get paid for 45 days.

As a result we have removed out listings and no longer sell on esty.
Desired outcome: Reserve being removed and getting our money for the items we have sold.
Etsy
-
Misleading advertising.
I ordered a silver Labrador dog figurine from Gemmi.LV on May 2, 2022. The internet presentation included a full-sized picture of the product. No dimensions were provided. The figurine we received was much smaller than I expected on the basis of the overall presentation. Etsy should not allow the sale of figurines on their website that do not include their dimensions.
Desired outcome: Assurance from Etsy and Gemmi.LV that dimensions will be included in Gemmi.LV presentations.
Etsy
-
Not delivering a present to my daughter
I ordered 3 mugs under (bob's Burgers) for my daughter they were priced at £14.99 and on Monday 9th May 2022 they put 'proof of delivery on my website citing Tracking number WU619238986GB card had been put through the door

My daughter who had been in all day said that she had no post that day and it apparently on the card mentioned that it had been put in a safe place - for my daughter a safe place would mean at the back of the garden gate, behind or even in the dustbin but there was nothing place

It therefore, leads us to suppose that it was delivered to the wrong address, or if it had the person kept it, or the postie kept it

The address should have been 18Thrumpton Lane, Retford, Notts DN22 6HS and my daughters name is: Miss Francesca Jacobs

Thanks Mrs R Jacobs
Desired outcome: Either to deliver the exact parcel again or please refund
Etsy
-
Kennedy'sminis
I made a purchase March 6th. Waited for over 8 weeks per delivery posts. On the day due to ship item, USPS indicated a label had been created but no pacjaged received by USPS. I agreed to wait a couple more days. Then filed a case, received a refund. Kennedy continued to contact me via Etsy. I asked her to stop contacting me. She continued via Etsy, then social media, now e-mail. It's harassment. Please advise.
Desired outcome: Tell the seller to stop contacting me. Tell her it's harassment and if it violates her agreement with you, which one(s) it violates. Thank you.
Etsy
-
Selling on Etsy
1st Etsy unjustly closed my shop. 2nd they are holding the money I earned for 6 months, even though all orders are shipped. 3rd they refunded 2 customers this week, even though the orders shipping. So now the customer has the product AND got their money back. In the 1st case they refunded, the closed and refunded within 45 mins not giving me a chance to comment it had shipped. The 2nd case they refunded, I fortunately was in my email when I got the notification. I quickly comment on the case, and directly addressed Etsy to not refund since it had shipped. They didn't read my comment and refunded the customer within 26 mins. I just want my money I earned now and not in 6 months since I've already have to come out of pocket due to the reserves they placed on all my orders instead of pay with the money from my business.
Desired outcome: I want Etsy to give me the money I earned from MY business now and not in 6 months.
This review was chosen algorithmically as the most valued customer feedback.
On May 1 I had an account reserve placed on my Etsy shop. To make it clear none of the risk factors laid out in Etsy's Terms and Services and reasons for why a reserve may be placed on a shop apply to my business. My shop is almost 3 years old. I have not had an sudden increase in sales. I have no open cases or IP infringements. 99% of my orders ship out...
Read full review of Etsy
Etsy
-
misrepresentation of the seller's place of selling
Hi,

I bought an item from GrannysMotif on Etsy; her storefront page says that the seller is from Toronto, Canada. (which she is not)

When initially searching on Etsy for that item, I was in Canada at the time, I used the filter to locate and buy from a Canadian seller. So I was brought to that seller. To my surprise, after buying the item from GrannysMotif and looking at the tracking, I realized that the seller makes and ships items from St-Petersburg, Russia. I believe it is misrepresentation and buyers have the right to know where their items come from before purchasing. I don't think it's right and I think it should display St-Petersburg, Russia on her storefront, it's misleading.

There was some problem with my order, my order was returned to the seller and sent back to me again. I received the item four months after the date of purchase but I wasn't able to leave a review.
Desired outcome: I want the seller to display the true location of her shop on her front page.
Etsy
-
I never received my order/tracking package details are not correct
On April 6th i ordered a T-Shirt (https://www.etsy.com/listing/536426403/houndstooth-shirt-ricky-costume-bowling). It was estimated to arrive on April 29th because I live in Europe and the package would be delivered from USA.

Three days later I get a notification that my package was delivered but to a completely different address in the USA.

The next day I contacted the seller and they told me that they uploaded the wrong tracking order and sent me another one. But now almost 3 weeks later no update has been made to that package. I contacted the seller again but they told me since the package seems to be delivered I should check with my neighbours or my carrier. I opened a case with Etsy but the case was closed immediately because the package had Delivered status.
Desired outcome: I would like to recieve the package before May 7th if possible, if not i would like a refund so I can try and buy it from another seller
We are here to help
16 years' experience in successful complaint resolution
Each complaint is handled individually by highly qualified experts
Honest and unbiased reviews
Last but not least, all our services are absolutely free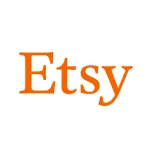 Etsy contacts