Zara.com
-
Huge delay in return order pick-up
My return has been pending collection for over 60 hours which is clearly a breach from Zara to their own return policy that states pick-up will be done within 24-48 hours.

I have reached their customer service by the inbuilt chat in Zara mobile application & also via Facebook, but the issue is still unaddressed and unresolved.

Utterly pathetic after sale service.
Zara.com
-
Refund
I made a purchase of $245.55 on March 17th 2022 at the Zara located on 5100 Kings Plaza. Some items weren't fitting so I returned some items worth $125.08 on March 22nd it is April 30th & I still haven't received my refund. I've called Zara multiple times about this issue & they still haven't refunded me my money. This is very frustrating I am appalled with Zara this used to be my favorite company & I'm ready to boycott!
Zara.com
-
Returning a Dress
I bought 3 separate items online from your company for my wife's birthday which was the same day as Easter 4/17. I received the dress on 3/15 or 16 And they say it is 30 days over the return policy.

I did not reach out to Zara until Monday the 18th and if this is the way you treat a customer ... I promise you I will let everybody know it and will never shop there for my family again.
Desired outcome: Return item for a full refund
Zara.com
-
Took my money but not my order!
WARNING! Do NOT buy online from ZARA! Their procedures are only self serving and don't have respect for their customers.

I placed an order yesterday online from Zara. I paid through Paypal (Thank God) because Zara didn't receive my order and didn't give me a confirmation! But it did take my money!

I called yesterday and they said their systems were down so they couldn't help me! So I chatted with them today and after sending them my bank statement and the Paypal email confirming the money had been sent to them at Zara, they tell me, we will look into it and let you know!

They provide no time frame! I don't know how long they are going to keep my money and if they are giving it back!

I also filed a complaint through Paypal, maybe they will be able to get my money back from them!

Do NOT purchase online from Zara! Their systems are faulty and takes your money without processing your order and then you have to wait God knows how long to get your money back. That is if you do!
Desired outcome: I have to wait an indefinite amount of time for them to review my case!!!
Zara.com
-
return policy
As a first-time buyer from Zara. I purchased 2 sizes of the same pants not sure of what size I would be. I had no idea that they had a 30 day return policy. When trying to return I understand that I would not be able to get my money back but at least I was hoping to get a store credit since the pants are unworn with tags still attached. I was told I was unable to get a store credit and that I would have to keep the pants due to their policy. It's not like they are a year old and I am asking for a credit. Costumer service was not empathetic with an I'm sorry.. I just got that that this is the policy and there is nothing I can do since its over 30 days, so look out if its 31 days you are stuck with things that everywhere else you can return or at least exchange and purchase something else. So I guess this is my first and last purchase from Zara and I'm out $100 bucks!
Desired outcome: would have liked a store credit so I could return unworn pants and at least get something else.
Zara.com
-
Gift Cards purchase gone wrong
I purchased a Gift Card through Zara mobile App on Feb 24th. The order was put in Pending status and never sent by e-mail the person who should have received it. I reached out to Zara Albania support (as this store is where the gift card was purchased) and support told me they moved it to the corresponding department and that they would treat it with priority, considering that I had been billed for the purchase of course, but it had not gotten through. I contacted support 3 days in the row and got the same response, that they are looking into it. Here we are over 2 weeks later, and nothing has changed. I reached out to support today and got the same answer as 2 weeks ago. The corresponding dept is looking into the case. I asked what the procedure is to at least get a refund, and support would tell me to wait because even for a refund i would have to go through the corresponding department, and that would take likely same amount of time, meaning whatever I do, the matter is not guaranteed to have any prompt outcome.
Desired outcome: I wish my Gift card purchase to go through to the person whom I sent it to over 2 weeks ago.
Zara.com
-
No refund initiated
I returned a black printed jacquard dress on the 22nd February 2022.

So I got a call and a mail that the dress they received was not the appropriate one.

I was asked to share the screenshot of the SMS regarding the pickup of product, my name and address and I shared it with the team. But there was no response from the other side. I request you to look forward and I want my refund ASAP.
Zara.com
-
Rude robot broken record technique customer service ice
Broken record 'rechnique

No one take ownership

Promise to reply- dont

Drag things out then day it's too late to get a resolve

Not taking facts into account

Nothing factual gets linked together

Expect to be cut off the line if asking a question

Managers and complaints are in a merry go round me look for weeks

Cold

Cold

Disrespect

And cold

Broken record technique
Desired outcome: Consistency consideration competency ownership after grabbing your hard earned cash
Zara.com
-
stolen jacket
to whom it may concern,

I hope this email finds you well.

I am writing this email to express my disappointment and frustration with my experience at zara le mall-lebanon.

My jacket was stolen while I was shopping at Zara, and no one did anything about it.

As I picked up a jacket to try on, I put my own jacket aside. In a split second it was stolen. I was extremely shocked to find out that the store did not have CCTV covering the floor but only covered the main entrance and the cash register.

I feel unsafe shopping at Zara from now on and am very disappointed to know that the floor is not well monitored.

I declared the incident right away and waited until they looked for it during closing. I expected a call or at least or a feedback but when I didn't get any I went back the next morning with no luck still.

I spoke to an assistant manager "Mohammad" who claimed to be the manager (in contrast with his name tag) but he wouldn't refer me to the manager. I explained that it's an expensive Rudsak leather jacket but instead he was rude and said that I could not watch the CCTV nor speak to the manager.

I hope you take this email into consideration, especially that safety should be a priority especially in Zara stores.
Zara.com
-
Refund not received yet and its 4 months past return
Absolutely disgrace company. I had returned an order no - 52183262279 last October 2021 and still not received the refund as of today being February 2022 and as per the companies policy the refund gets initiated within 14 business days. Their customer service is so terrible that they bluntly lie on your face saying the refund has been initiated. When you call them to ask everytime you get to hear that there is a technical glitch and you will have to wait for 10 more days. They have so much audacity to say that you can do anything you want and beg for your refund but we wont do anything from our side. They are just making it worse and wanting their customers to beg for their refund back. They are mentally harassing their customers and I am a victim of such. In last 4 months I have called them 100 of times only to listen to the same thing to wait for some more time. @ZARA @ZARA_Care thats how you treat your customers.
Desired outcome: Need my refund back
Zara.com
-
Wrong Receipt amount
I made a purchase at Zara 10 days ago, I figure out later that the Tag prices are lower than the price charge in my receipt, Since than I unsuccessful have been trying to get this situation resolved, I sent pictures of the receipt, Tags and they keep asking over and over... for that. I am tired of so incompetent personnel. i expected much more for a company like Zara.
I still don't have a solution for my case after a daily attempts. I believe their stuff is not aware that it is a legal consumer issue to charge a different amount from the Tag.
This review was chosen algorithmically as the most valued customer feedback.
Hello I purchased a top in the wrong size on the 4th December as a Christmas present. When it was opened on Christmas day realised it needed to be returned for a bigger size. I was unable to return it until 17/01/2022 as I had been ill with laryngitis and was not able to leave the home as it is contagious. I explained this in the shop at the time but I...
Read full review
This review was chosen algorithmically as the most valued customer feedback.
I visited Walt Whitman Mall Zara store. I asked the store manager about my return I had my receipt and jeans had tags and were not ever worn. I first made line and I didnt have my receipt because my phone died so she thought I didnt so she said that she would give me the amount of money the jeans were on clearence. I paid 50 dollars for each of these jean...
Read full review
This review was chosen algorithmically as the most valued customer feedback.
Hi attaching the employee I'd code and names of Zara fort Mumbai's manager n fitting room sales girl .Swapnil pawar 392 Customer ID and Shabnam the fitting room girl. So while entering in the fitting room today we were not even asked to count the pcs n not even allotted any fitting room .. so when we stopped the girl said go. When we were almost done trying...
Read full review
This review was chosen algorithmically as the most valued customer feedback.
I ordered some clothes from Zara the first day of their sale (December 27, 2012) after three days I received an email saying that one of my orders is out of stock and that they tried their best to get a stock of it but even the stores don't have it. The next day I went to a Zara store and found the same exact dress and size that was supposed to be out of...
Read full review
Zara.com
-
Deducted 2580 rs instead of 990 rs
Yesterday I visit to mall of the india
I agave shopped there, they have to 990 rs but have deducted 2580rs
This review was chosen algorithmically as the most valued customer feedback.
Hello, I had the worst customer experience in my entire life at Zara eaton center at the hands of managers of women's clothing and men's clothing respectively ( they would not provide me their names). I had gone to the store to return some clothes I bought on Nov 26th, 2021 during black friday. They were not allowing us to try clothes during black friday...
Read full review
Zara.com
-
Where is my refund?
I walked into the Ala Moana store and returned a blouse on October 31, 2021. I was issued a credit slip but have not yet received my credit to my bank. It is January 6, 2022, it is over 2 months, and into the new year 2022. Where is my refund? I have filed case number 104435306. I have called numerous times and given the same excuse that the supervisor will call me back but till today, no one has called me to resolve this problem and I am getting very, very frustrated. I spend a lot of money in Zara and what is the problem of refunding my money? Please figure this out and reimburse me what is mine. I have been trying to be very patient, but this has been taking way too long and I am very frustrated!
Desired outcome: Resolve this problem - Give me a store gift card for my 2 months of your making the customer unhappy and frustrated
Zara.com
-
Service/products
I purchased items from the Zara sale and made payment within 2 minutes of the sale on the Zara app going live. A week and a half later, Zara sends me an e-mail to notify me that there is insufficient stock of the items and I will be refunded within 10-14 working days. Basically, my entire order was cancelled by Zara because there was insufficient stock of every item purchased. This means that Zara allowed customers to purchase items on the app and their website which they did not have stock of. This is unacceptable on Zara's part. I could understand if there was a mess up on one item, but the entire order is unacceptable.
This review was chosen algorithmically as the most valued customer feedback.
This incident happened at 8500 Beverly blvd Los Angeles California 90048. My daughter and I went to Zara 10 minutes before closing They said I can't purchase because it's closed. Anyway I requested them bought a dress. When we were going out the alarm started beeping. Beeping sound occurred my when my daughter way exiting. A lady came and called her self...
Read full review
We are here to help
16 years' experience in successful complaint resolution
Each complaint is handled individually by highly qualified experts
Honest and unbiased reviews
Last but not least, all our services are absolutely free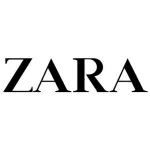 Zara.com contacts