Walmart
-
Vision Center
My elderly Mother bought new glasses from Walmart Vision Center in Rockingham NC.

She had been wearing metal frames, that had started sliding down her nose, so decided to go with lighter plastic frame & a tint in the lense since she has macular degeneration & has trouble with glare. After wearing the frames for a couple days, she realized the tint was too dark. She took the frames back to Walmart Vision & asked if they could lighten them any more. They said no, she had the least amount of tint available. They ultimately decided to remove all the tint out of the lenses.

After receiving the new plastic frames back with clear lenses, she wore them again for approximately 30 days. The frames started to loosen up & started sliding down her nose again !

My Mom went back in to the store just to ask to tighten them up. She was approached by the manager of the vision store. She was extremely condescending to my Mother & berated her in front of other customers in the store. My Mom had the glasses in her case to keep them from being scratched. Before she could say anything, the manager came over & snatched them out of her hands & said very loudly, " We are going to do this only one more time!" "Do you understand?" My Mother just stood there in silence, humiliated @ the tone of voice the manager was using with her. She did not even ask why she had brought the frames back! My Mother told her that she did not want any money back. Just wanted her glasses tightened or at the very least, just wanted them to look @ them.

My brother & I are appalled by the lack of courtesy & professionalism by the manager of the Rockingham NC vision store in Walmart on Highway 74.
Walmart
-
refund fail
on 10/21/20 i ordered item number # 5672082-526616 on line.it was canceled many months later by walmart.i used 2 gift cards ending in 4325 and 4761.i recieved these gift cards through swag bucks.sense i used the 2 gifts cards from swagbucks they are considered used and cant be refunded too..walmart has failed to refund me with another option.i have called 10 times in the last month to try and get this issue resolved.i did not know my item was cancelled until many months later after purchase.again i have called walmart numerous times with out success and only get disconnected, hang up on or told it is being investigated.the total refund amounted to 25.00 each gift card.no one at walmart seems to want to help me or get this resolved.
Desired outcome: 50.00 refund with walmart gift card
This review was chosen algorithmically as the most valued customer feedback.
Walmart in Fort St John BC; 9007 96A St Fort St John BC is owned by East Indians who OWN Teco Taxi Cabs which are run out of Kelowna BC. Teco Taxi's are over 30 years old and are NOT even road worthy, plus the taxi's are dirty, filthy smelly and have NOT been cleaned in 35 years. When you ask for a Taxi @ Walmart in Fort St John BC; the Walmart clerk i...
Read full review of Walmart
This review was chosen algorithmically as the most valued customer feedback.
Today, Friday, October 1st, 2021, one of your employees accosted me while I was shopping at Walmart in LaVale, MD. The employee's name is Lindsay Robinson, and she was working when the incident occurred. I initially passed Ms. Robinson, and she gave me a nasty look, but I just kept walking. A few minutes later, Ms. Robinson purposely sought me out with the...
Read full review of Walmart
Walmart
-
No checkout open, only self checkout
Yukon, Neighborhood Walmart - Really pissed that the Yukon Neighborhood Walmart didn't have a single check out open. Forced us to either check out ourselves or walk away leaving our full cart there for them to restock. My wife was in a neck brace because of a recent neck surgery. I complained to the attendant standing there WATCHING us checkout and to the 2 (apparent) supervisors at the front door. Customers at the nearby scan and go stopped what they were doing to listen and agree with my RANT. We keep going back because it is so handy but I've had enough. They won't miss my business but every little bit adds up. Half way through our check out, they did open one checker.
Desired outcome: Always have at least one checker.
Walmart
-
Walmart.com
I ordered an upright freezer. It was delivered one day late by FedEx.( Just left in hallway outside door) The box was smashed and ripped. I never would've accepted it. It was dented, but being desperate decided to keep it. It would not turn on. The dial and insert was missing. Packed it up and called for a pick up. Was told Wednesday between 10-2pm. But Today, (Tuesday) we get an email now it's Thursday. In the past 3 years this was my second attempt to order something "oversized". This was 108 lbs. The other item 100lbs. We are seniors and not able to move these things easily. They did this the last time too, just not showing up for the pickup. We had to pay $40 to have someone take the last item to FedEx because Walmart holds your refund until they make you bust. Now we are unable to purchase elsewhere. We, as usual are at their mercy. Walmart will never, ever be any competition to Amazon! That company actually helps people unlike Walmart makes you jump through hoops. Never again!
Desired outcome: Pick up freezer. Pay attention to your third party vendors.
Walmart
-
Dairy
Return half&half container not expired . Also return heavy cream not expired that . They both were going bad . Walmart brand . The neighborhood Walmart 9526 Military West ( San Antonio ) refused to replace it . There excuse was I didn't have receipt . That that was there policy . The other was one of containers was less than 1/2 yet The other one was almost full . The point is that there's a reason for expiration date . What's the possibility that this products stayed out longer before being refrigerated. I do think that Elisia manager refused me due that we had a confrontation before . That is no reason to hold grudges . I've returned items before with no issues . I return 2 bags of green beans that were going bad had no issues with management that day . I feel if I spend money on a product. I want to get my moneys worth ( I left the products with them .) The other individual that was at customer service was Sonia AT.
Desired outcome: Yes I want to know results.
This review was chosen algorithmically as the most valued customer feedback.
Walmart I Staunton, Va has the most unprofessional incompetent HR department I have ever encountered. My husband and myself filled it apps for a part time job. My iPhone accidentally did his social security number on both apps. I talked to a Matthew several times and he couldn't fix the problem or have the decency to call us back. So from July to the end of...
Read full review of Walmart
This review was chosen algorithmically as the most valued customer feedback.
Greetings I am an emploee at store 1193 in Monroe La. This email is directed to all of the offices from CEO to the janitors at The Corporate Offices of Wal mart Corp. As a human being first and foremost and live in the country of The United States for America these so called mandates that Mr. Edwards is imposing on our state of Louisiana is NOT a law, it'...
Read full review of Walmart
Walmart
-
Pickup service complaints
Order # 8533213-521622, Newburgh, Indiana 47630. Monday Sep 20, 2021, picked up between 4:00 PM CST and 5:00 PM CST.

All of our orders have substitutions, we understand the need to do so sometimes but we have gone in the store IMMEDIATELY after picking up our groceries to find the products concerned in stock! Why is this ?

Are there any adults auditing your runners ? There needs to be.
Some items are not included in our orders, no substitutions either.

In closing, Do you think it's possible for your young employees to handle and load the bags as a consumer would ? Sour attitudes seem to be the norm for your delivery runners as they throw bags into the vehicle.
Desired outcome: Ongoing in service training is demanded here!
Walmart
-
Service
Walmart didn't honour it's commitment. Case in point my Order# 4392138-147959 (June 17th order). Walmart upgraded my Ps5 digital order to disc version for free to compensate for a goof up on their part which is fine. Then they did not ship it and delayed this order. On calling them they said they can't tell when the order will ship and gave me discount as compensation. After keeping me waiting for 3 months they randomly cancelled my order(around August 25th). Their website order history says that I cancelled it!? Which is incorrect. Then they cancelled my second PS5 Order# 4952121-518871(August 12th order) again for no reason. 
Very disappointed and frustrated with Walmart CS. If would like them to ship my current active ps5 order(Order# 5082141-245417), which by the way is also delayed, at the same price as my first order(June 17th Order# 4392138-147959). 
That would be the right thing for Walmart to do.
Walmart
-
Online delivery
After being hung up on by your alleged "customer service" drones. I am going to try this fiasco. I pay your delivery fee. When I ask for no substitutions I mean it. You delivered 2 packages of Hillshire Farms Little Smokies that I don't use. Now I'm told I have to take it back to your Main St. Suffolk, VA crap show store that I have refused to walk into for over two years. OK - that's it for me. Please refund my delivery fee as I won't be using it. I'll take these back but that will be our last transaction.
Walmart
-
Item not delivered
Ordered PS5, shipped via Lasership. Lasership said item was delivered. It never arrived. Based on a quick google search of how sketchy/bad Lasership is I assume someone in their company stole the item. Contacted walmart.com "help." They kept trying to issue refund, and not provide the item that was paid for. It took five-six tries via the on-line lottery to get the item. Order number was 4962121289675. Investigation number is 21090981307.
Desired outcome: Get PS5...
Walmart
-
Online Grocery Pickup Ordering
Have not been able to complete a grocery order for pickup since new website went live. Keep getting messages -"we're experiencing technical difficulties trying to fix, be back in a flash;" "can't add items to cart, try again later", etc. There is extended buffering time when trying to select an item. The previous system worked effectively and efficiently. I don't need colored graphics, nor you to preload my cart with items I've purchased before. If I want to buy non-grocery items, I could quickly use the other site. This is a big time "FAIL". Will change grocery stores if this isn't remedied soon.
Desired outcome: Return to simplified, efficient online grocery ordering system.
Walmart
-
Changing email address
I have been trying desperately to change my email address. Seems NOBODY knows why I can't... I get verification numbers, type them in and it constantly goes back to my personnel information page... I would REALLY LIKE SOMEBODY TO CALL ME AND HELP ME (somebody who knoes what is going on) Customer Service personnel have no idea how to help and I am tired of being on hold for hours and hours!
Desired outcome: a phone call would be nice 1-321-459-3795
Walmart
-
Customer service
Bought a cell phone from Aberdeen MD Walmart. Have to return it-- doesn't work with Total Wireless, my carrier. IT'S IN a Total Wireless box but doesn't work with Total Wireless ? PER TOTAL WIRELESS? Whatever. So I call to see if I can return without the box as it got ripped. NO answer, over 100 rings. ALL depts. and customer service NO ANSWER. I call North East MD Walmart to see if I can return it there without the box. NO answer in Electronics 100 rings, finally an answer in customer service after 23 rings, she left me on hold for 14 minutes to get this answer "I don't know, and nobody else here does, take it back to Aberdeen" WALMART HAS BECOME A BIG FAT JOKE. Just ask all the people in line on a Saturday morning with -2 cashiers and 25 other employees in vests leisurely walking around everywhere else in Walmart PRETENDING TO WORK.
Yall better get it together because low price isn't everything. I know I've reached MY limit. And I know what I hear when I'm in those lines. SEE YA.
Desired outcome: I DONT CARE, IM OUT. JUST THOUGHT YOU MIGHT WANT TO KNOW. I NEVER WRITE THESE COMPLAINTS ! YOU HAVE MAJOR ISSUES AT YOUR STORES WITH -0- CUSTOMER SERVICE.
Walmart
-
ONN television priced at $40 but when you go to order it it goes to 418
September 14th 2021 I attempted to order a 55 inch television from Walmart that was advertised on the web for $40 when placed item and cart the price change to 418 and tax. I then contacted Walmart with Stan I spoke with a gal whose name was joshina and was assured not only was that a mistake on the web but the mistake would be corrected and rest assured and promised I would get that price honored well two and a half hours later and being passed around from person to person and being called a liar and told there's no transcript at all of me ever contacting them and what other policies they have which are quite ridiculous policies one of them being they can change the price of the cart anytime they want I was hung up on for using profanity which I never did use profanity I told the girl that she was a liar because I caught her in several different lies then asked to speak with her manager at which time she yelled at me told me I was using profanities and hung up after that I had received emails from gentleman named Mohammed and a gentleman named Kevin who would only quote policy it had nothing to say about the mistake on their part or the fact that one of their employees had promised that I would get this price that Walmart always stands behind their mistakes but again just read more and more policy this is absolutely ridiculous. I myself work in sales and I know the definition of bait and switch this is definitely bait and switch something they do several times a week I know and I've been victim of it more than once this needs to be fixed
Desired outcome: I want the 55-in smart television 440 as advertised
Walmart
-
Keebler Fudge Sticks
I purchased the cookies on 9/11/21 bit into the cookie and it was stale as all get out, turned the package over they expired 9/30/2020. Now I have to go back to Walmart where there will be bit of a language barrier which will make this experience that much more of a burden. I have noticed that the quality that Walmart in other parts of the US has suffered in this part of Texas. Walmart you have to do BETTER.
Desired outcome: Lifetime supply
Walmart
-
Lack of customer service
I have just been in Walmart for the last time.

When I was ready to check out there was not a single register open. I asked an employee about it and was told I would need to use the self checkout. I responded that she will need to put all the items in my cart back on the shelves because I'm through with Walmart. I just left the cart where it was and walked out...something I never imagined I would do.

Sam Walton understood that Walmart needs their customers...the customers don't need Walmart.

I refuse to give my business to a company that cares so little about their customers.
Desired outcome: Walmart corporate needs to remember what made them a successful company. Take care of your customers in ways that show you appreciate their business. It's a very simple concept.
Walmart
-
Lifetime tire rotate and balance
I purchased lifetime tire rotation and balance on tires I had installed at the Scottsbluff, Nebraska Walmart store. I have moved to Englewood, Florida. I took my car to the Englewood, FL Walmart about 4 years ago and had the tires rotated and balanced. The tires have less than 8, 000 miles (an estimate) on them. The tires are on a 1977 Mercedes Benz 450SL that spends most of its time in my garage. I went to the Englewood, FL store today to get the tires rotated and balanced. A person (apparently the manager in charge of the tire department for the day) spoke with me. He wanted to see the original paperwork on the purchase of the service. I have it somewhere in the car but the last time they just looked it up in the Walmart system. While I was looking for the paperwork, he stood back and said "I CHECKED THE DATE AND WE WON'T TOUCH THEM." THEY ARE TOO OLD.

The tires are in great condition and the car has been kept inside and the tires have no signs of deterioration from weather or age. The service is supposed to be performed for THE LIFE OF THE TIRE. He said my tires had a date of 2012, and he wouldn't touch them. I went to the Walmart website and didn't see such a restriction in their description of the lifetime rotation and balancing service, in fact it says LIFETIME, Life of the tire.
Desired outcome: Rotate and balance my tires a agreed when I purchased the lifetime service.
We are here to help
16 years' experience in successful complaint resolution
Each complaint is handled individually by highly qualified experts
Honest and unbiased reviews
Last but not least, all our services are absolutely free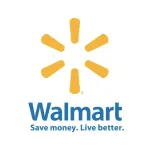 Walmart contacts