Telkom SA SOC complaints
2457
Telkom SA SOC
-
Wrong contract cancelled by Telkom
I went into the Telkom shop at Vaal Mall on the 18th of November 2021to cancel a contract. The reason why I did not cancel it online was because it is linked to another cellphone number and if you try to cancel one it wants to cancel both. Both contracts are on my business name.
I asked the lady that helped me specifically not to cancel any other contract but the specific one that is on the businesses name. It is a dongle and laptop that is to expire on 6 Dec 2021 and this would have been my 30 day notice.
On the 7th on December my personal phone (which is not on the businesses, but in my own name was cancelled?. I had over 800 minutes and bought 10 gig end of November. I contacted Telkom and was told that I have to take out a new contract or a pay as you go as they cannot give me my contract back. (I had this contract for many years and was happy with it)

It is now the 10th and my reference number (60561172) shows issue resolved. See attached. I still do not have my number back or my lost data or phone minutes.
Desired outcome: It is now the 10th and my reference number shows issue resolved. |I still do not have my number back or my lost data or phone minutes. Not sure who to contact now.
Telkom SA SOC
-
Horrible Customer service
I logged a query to get my proof of purchase/deliver for since 1 Dec and still no one has been able to assist.
As if that was not enough the rude and helpless agents including their on of the team leader Thato. Couldn't assist with setting up a router. I found my way to manually configure and just needing the VLAN I'd still they can't assist. Telkom has great offers but they lacking service support and leaders.
Spoke to Asanda, Mfundo, Sthembiso, Prudence not one person can assistance
Desired outcome: If they cannot assist. We discontinue the contract due to failure to provide and maintain service. From Telkoms end.
Telkom SA SOC
-
Service complaints
Good day, I am extremely frustrated with Telkom cancelation Service. My wifi was down since Mid October 2021. Tried to resolve with Telkom but could not succeed. For some reasons they canceled my access to Internet/WiFi, as a result I canceled my contract with Telkom and went over to MWEB. Now I am still struggling with Telkom with my account. They charged me full for October and they charged me again full R649 in November. When you try to ask them for a reason they cannot give me a clear explanation. They say I have had a balance incurring from the previous months, which I am not aware of. Babalo from Telkom promised me a refund of R652 last week. I am still waiting for it. Now I scared they will debit my bank account come December. Could you kindly assist me to resolve this issue.
Few references:3839754, 6962000, 60417561. They are 3 more references. They are just incapable of addressing any problems. Actually Telkom must close down.
Desired outcome: Refund and stop debeting my account
Telkom SA SOC
-
over billing and no help from telkom
03.10.2021 cell nummber0677331648
There was fraud on my number and i got a bill for 9800 and only 9100 was credited so there was an amount of 665 that needed to be credited still and i have been trying to ask the agents to please credited it and now they havent done it. and the money was gladly debited off my bank account. and i call today and the lady tells me oh the case is closed because the agent used the wrong code. and that leaves me hanging with no answers. i am really not happy with telkom i must phone every week to try and get feedback. and every time i speak to an agent they say the supervisor will call back and i dont get any call back nothing at all. this is so wrong.
Telkom SA SOC
-
VOIP service not activated after 3 weeks
Dear Sir / Madam
I applied for a voice line activation on the 16 November 2021. After numerous calls to yiur technical divison I have been told that I must await an email link that will be activated once I register via my online profile. This option uundrr Home & Business Accounts viz. IP Voice does not appear under my profile and I am therfore unable to migrate to IP voice, set IP voice password, or to configure my SIP phone. I now sit with a device that is not working all because I do not have a service. Could you kindly look into this matter for me. The reference number I have is 1105222919A
Desired outcome: Active the VOIP service under my profile as it's not there
Telkom SA SOC
-
Re-Activation
Good Day,

Service Number: 0118692271

I have been trying to get our business line re-activated. The accounts/billing department stated all is fine, a new sim card was delivered and informed to wait 24 hours for re-activation (this was on 26 November 2021).

I have been calling daily and everytime it is a different story as to why it is not re-activated. I have even had the Alberton Exchange expidite the issue with also no luck.

3 weeks for an activation? Highly unacceptable! First it was wait 24 hours (being told this daily), then they need to log an incident with IT, then the incident is cleared, then it was the sales order was not closed, which was then done, then again IT, then billing, then technical, now again it is the service is not linked to our old number. Then they have the wrong sim number (after I had to give the correct one to them constantly).

Is there any person within the company that can actually answer and give an honest answer as to why this has not been activated?

Regards
Cornelia Rudman
Desired outcome: Activation of our line
Telkom SA SOC
-
Account that is not mine
I paid my 2 telkom contracts last year December but I keep getting billed for an account I know nothing about now is pulling up on my credit report, please remove this as I will take this further you guts have been illegally accessing my account for almost a year please sort this out now my email address is [email protected]
Desired outcome: Cancel and removed from my beuro details
Telkom SA SOC
-
Lack of assistance
Please cancel my contract due to fraud and lack of assistance. I was double debited in September, a case was opened and I was told that I will be refunded by the 7th of October. To date no one has refunded me. I have called over 10 times and the agents tell me that they are doing a n escalation and no ever calls or processes my refund. I to make it worse I spoke to Wendy today and when I explained mu dissatisfaction she decided to hang up on me. Please cancel this contract and give my mony back
Desired outcome: I want my money from telkom
Telkom SA SOC
-
Cancellation of adsl & application for fibre
I logged a call with Telkom to cancel my ADSL & landline as I was relocating. My new request was connection to fibre after the consultant using my new address, verified fibre availability. On 18 Nov "21, I received various text messages with Ref No: SO12805295_1 and another with Ref No: 110721077A. Upon calling Telkom on 01 Dec '21 to ascertain connectivity date, I was informed that they cannot track the reference numbers. After, several attempts, I surrendered as the consultants were rude & drop the call. This matter needs to investigated.
Desired outcome: Disconnection of my service at my old premise & immediate connection of fibre at my new address. A formal apology from the guy who took my order as he was initially rude (recording to be heard).
Telkom SA SOC
-
Adsl line -uncapped wifi -misleading the customer
I applied for above service in september 20 2021
after sales consulant put through my order confirming i had coverage in my area -ref : 66276
after calling back to follow up after 10days they said my order was cancelled as i do not have copper in my area

on 22/11/2021 i got a call from telkom as i enquired about fibre they said i do not have coveraged in my area the guy named khulawazi assured me that i can get an adsl line even after telling him about the previous incident . I called in today and they say order is cancelled -ref 88044

the unprofessionalism of telkom for not notifying customers when an order does not go through as well as miss leading me where as in all this time i could have found something else with another provider .
Desired outcome: APOLOGY AS WELL COME TO MY HOUSE AND MAKE SURE I AM NOT COVERED
Telkom SA SOC
-
Simple setlement letter
16/11/2021
26/11/2021

good day i writing this complaint because of the bad service i have been recieving from telkom customer care agents.I have been requesting for simple thing just a settlement letter of my account i spoke two 2 agents the one promised to send it after 72 hours the other one sai she cannot, so i am confused so i want the consultant who where assisting me to be invistigated and disciplined for their bad behaviour

i amsorry to say this but the service is bullshit staff incompitent, they dont know what they are doing, staff dont respect their customers they not proffessional they just talk any how with clients, staff needs a proper training and this need to be invistigated and stop enougj with telkom a lot a people have complaining about this stupid company, i regret why open an account with the enough is enough
Desired outcome: I NEED AN APOLOGY FROM THOSE CONSULTANT AND I NEED THAT SETTLEMENT LETTER LIKE NOW
Telkom SA SOC
-
failing to come install fiber line
Hi, your telkom technicians have failed to come install my fiber line at my house for about a month now. I had to renew my application probably thrice now because they seem to not find the address but telkom delivered the router to the house with no problems. I would like to cancel my contract with you guys because I am paying for a service which I cannot even use. Effective immediately! Send someone to come fetch the router you have sent. Thanks

my ID number is 6011040743081
Desired outcome: either come and install on next week which is the 29th november 2021 - 3rd of December or cancel the contract and come fetch the router !
This review was chosen algorithmically as the most valued customer feedback.
In June 2019 (roughly) couple months before my 2 year data contract with Telkom ended, I visited the Telkom shop inside Woodlands Mall in Pretoria east. I requested that I want to cancel this contract and this will be my notice period as standard. The consultant advised that there will be a final amount payable of R178 and then the balance/contract will be...
Read full review
Telkom SA SOC
-
Billing and reconnecting
I have been without wifi for the month of nov even thouah i have paid on the 2 nov 2021 they keep telling me that they will reconnect me but to no avail they tell me that they can see the payment of 750 and will escalate the matter but to no avail i am dik of this service my name is luke williams
The number in question is 0695549864 i am so dissapoint with this service ive been calling them every other day this month to sort it out but they just dnt do it they keep telling me they have sent emails to the connecting department but still nothing happens my contact number is 0814302407 and my email is [email protected]
Desired outcome: I want my services reconnected immediatly and the payment i made to telkom for the month of november to be carried over to descember
Telkom SA SOC
-
Suspended
Good day

Is 18 days full since telkom debited my account and I still can't use my phone and router. I have called multiple times without getting help.

I am failing to understand what is taking them this long to Remove me from the suspension list.

I am not owing telkom anything, I would like to cancel my contract with telkom at my earliest convenience.

Thank you
Pulane
Desired outcome: Cancell my contacts
Telkom SA SOC
-
Landline installation
Good afternoon. I need help with my Telkom account. We moved from the South Coast to the North Coast last year December 2020. We requested our Telkom line to be moved end of November. They told us it would take approximately 3 weeks for the line to be moved which suited us well. Mid of January this year we still had no installation. I phoned them and they told me that their system crashed 3 times during December which resulted in my order to be cancelled and recaptured. The last time they capture my order was January this year. I did pay my bill end of December 2020 which put my account in a credit. a Couple of weeks later I phoned them again only the be told that my order was cancelled due to non payment. Eventually this was rectified and my order recaptured. But this issue now has become a real headache due to their incompetency to deliver service. Up until today I haven't received any sms to inform me of when the technician will be installing our line. I constantly had to phone and get the billing dept to clear my acc due to the fact that no installation had been done yet and I'm not going to pay for services I don't get. So every time they have to recapture my order and the technicians are so slow in doing their job that they don't get to installing my line before the next billing date. I find Telkom difficult to get a hold of seeing that I now only have a cell phone and I can't hold the line till they finally answer the phone. It takes all my airtime. So I started communicating via email with no avail. Now I've received a letter of demand from a lawyers company with a letter of demand. So Telkom has handed me over for non-payment. How can they expect payment if I don't have any Telkom services. It's a year later and Telkom failed to do my line installation. I would really appreciate any help. Kind regards E van der Merwe
Telkom SA SOC
-
early deduction on debit order and total lack of customer care
the last debit was on 5th of October 2021, at or around 28th October the debit for November went off which it was supposed to go off around 5th November 2021. The debit did not go through and telkom blocked the line. When attempting to visit them in store, no one attended to us and informed us to contact the customer care line. Wehn we attempted to call the customer care line, the line was unanswered. The worst experience, a balance given with no explanation as to why we have to pay such a high amount, no one to assist and speak to for any explanation or way forward. Absolutely pathetic customer care, one person pushing the buck on another and customer just left without any feedback.
Desired outcome: A person from telkom contract accounts to actually make contact and deal with the query.
Telkom SA SOC
-
99 10 GB contract
Good day I have took a contract in june for the 99 for 10 gigs day 10 gigs night
But on my contract I have stipulated for the debit order to run on the last day of the month the debit order did not go off as such then on September on the 06th day debit order goes of for double which I was not prepaid for and yet it telkom incorrect admin which payment was reversed then in october there was a debit of 297 I had funds on the 01st but telkom deducts on the 05th yet again its telkom issue then now i recieve a bill of 1400 stating that charged 202 for debit order reversal which is not my fault but telkom fault I tried to get the help but no assistance please can I know whom I can speak to regarding the unlawful bill
Telkom SA SOC
-
Unauthorised deductions for data.
I have a Telkom for the past 4 - 5 years. The device is out of contract. An agent representing Telkom called me to upgrade to which I declined. The following month my debit order was increased from R40 to over R200. I reveresed the debit order. I have called the 10210 number, emailed numerous times and visited the Telkom shop in Rosebank. They continually try to debit. None of the chanels have been any assistance. One agent advised me the 021 number I was called from is a third party company representing Telkom who put through a contract I did not agree to. No recording has ever been sent to me and the debit orders continue to strike my account which I reverse and incur costs every month. Now a debt collection firm has contacted about non payment of these fraudulent deductions Telkom are attempting to make.
Desired outcome: Fire the dishonest agent who commits fraud and reverse the fraudulent charges and refund bank charges.
Telkom SA SOC
-
Unethical conduct: Telkom SA
Good day,
hereby would i like to express my dismay wrt the service call I received from a telkom employee (I cant remember her name) with the number she dialed from was +27 21 2850923. the reason for her to me (according to her) is that im a loyal telkom customer and that I qualify for a 50% discount on a new cell phone handset and that the offer expires today (02 Nov 2021) at 15h00.
i explained to her that I currently have a contract in place and would have an answer after I contact their customer service wrt the validity of my current contract.
Whilst im waiting on customer services (via what's app) I noticed on the internet that the deal is valid till end November 2021.
When the lady phoned me back I confronted her, that she lied to me and she immediately put the phone down.
How can telkom employees be so unethical towards, its clients...?
im very disappointed.
Regards,
Jurgen Baugaard
Desired outcome: Awareness of unethical conduct of employees
We are here to help
16 years' experience in successful complaint resolution
Each complaint is handled individually by highly qualified experts
Honest and unbiased reviews
Last but not least, all our services are absolutely free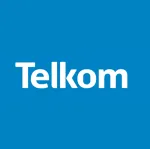 Telkom SA SOC contacts