TracFone Wireless complaints
448
This review was chosen algorithmically as the most valued customer feedback.
WE tried to open an account with TRACFONE for 2 phones. We submitted our order for two phones. Upon receipt we tried to work with TRACFONE representatives for over 5 days to get both phones activated. After multiple calls with multiple representatives, dropped phone calls. they were they were unable to activate the phones. We finally cancelled the account...
Read full review
TracFone Wireless
-
Tracfone "Customer Service "
I had a Tracfone that went defective under the 1 yr. warranty. I played with customer service til I could scream. Two months later, After hours of calls & recalls because they hung up & disconnected while transferring call to supervisors, two service ticket numbers as they messed up & closed out the first, Call backs that Never Happened, hours of online chats that did nothing, Unexplained 3 to 5 day holds for authorizations that never went through, Supervisors that had to connect me with other supervisors at corporate but they couldn't handle the problem, Only to start the same phone call the next day all over again & start working up the same endless chain of command only to get the same result, --- No Replacement phone ! I can acct. on at minimum 22 hours in phone & chat conversations with Tracfone customer service & it's supervisor staff to no end. Now the phone number with both time & minutes remaining have both been discontinued with Tracfone. The phone is gone. The money for service & item are both gone. No refunds. No answers from Tracfone. They see nothing in their computers that even shows there was such an acct. or phone number ever existed. No apologies ! No caring What-So-Ever ! That is the "Customer Service" experience with TRACFONE.
Desired outcome: Never to be troubled by Tracfone again in my lifetime.
This is what it can be like dealing with Tracfone Custmer Service.
TracFone Wireless
-
Tracfone billing online
When i added my credit card to the account for monthly billing I only gave them access to bill monthly charges. When i processed the first payment they processed not only my monthly charge they charged my card 4 extra charges and they stated enrollment and i never enrolled in any thing and i had 4 charges for enrollment. I waited 1 hour to talk to someone and they told me they did not know what the charges were and to file a dispute with my credit card company. My credit card company got my money back and sent me a new card and when i used my new card to pay my monthly bill they rebilled my on the 4 charges my credit card just disputed. So i had to dispute the charges again and close my card again.

Finally just went to Verizon and wanted to move my account. But wow they had a hold on my cell phone and would not let me change vendors. and wanted to charge me to release the device from Tracfone. It took me 2 days of calling and i finally got a hold of a person from corporate and they released it in less the five minutes.

I do not like the way they do business and they should investigate the company for billing practices.
Desired outcome: I was released from Tracfones crazy billing practices.
TracFone Wireless
-
Tracfone - missing minutes/texts/data
My father discovered that his new tracfone wasn't working on Friday. On Saturday my mothers went online to check his balance and it was zero for minutes, data, and texts but had 284 service days left. He transferred his minutes, texts, and data to his new phone on April 8th and everything was there at that time. Checking his phone logs he had only made/received 2 calls from the 8th through the 25th. When calling tracfone they said that he would need to purchase minutes for the phone to work, we said that was unacceptable since the previous balance was 3500 minutes 2000 texts and 2gb data. They transferred to a supervisor, got disconnected, went through it all again, transferred again. Was told to call back after 10pm since system was down. After 10pm was disconnected transferred and disconnected 2 more times then went to bed. This was several hours of time wasted and it's still not resolved. How is it possible that they can't look up records of the minutes that were transferred and when they disappeared. This is beyond frustrating my parents have both had tracfones for at least 15 years. Now we're going to have to find another prepaid service for them. They rarely use their phones (which is why they have so many minutes left) but they need to have one for emergencies.
TracFone Wireless
-
Cannot log into my account with my computer
I have called five times and spent hours on the phone talking with people at tracfone . With no results... Is there anyone there that knowes what they are doing ?

I just want to be able to log onto my account with my computer. My email address is [email protected]

There have been two ticket numbers created due to this problem. 1253705700 and 1253988151

Nothing has been done to fix the problem
Desired outcome: Fix web site
TracFone Wireless
-
tracfone wireless
tracfone deactivated my account on April 24, 2 days before the airtime had expired. I had to buy more airtime to reactivate. The money was taken from my bank account, but the phone was not reactived! After several long and and frustrating phone calls, they refused to reactivate unless I paid a gain. I had purchased 3 months of airtime for $49.70. I refused to pay again so removed my account from their website Each representative told me a different type of solution, none of which worked, nor would they refer me to anyone else.
Desired outcome: would like my money refunded because i will no longer use their service.
TracFone Wireless
-
The a12 samsung galaxy which both at t and tracfone sell.
Threre are a couple of area towers that have depriortized tracfone users in my area, boerne and fredericksburg texas. My phone is compatable and works most places with at t towers. Other at t tower users not with tracfone work in these areas at t tells me they do not have a legal department. Tracfone refuses to connect me to theirs. If I were to have an emergency in either of these tower areas, I would be left to die telling me my phone is "incompatable" and it would be saying "no signal"!
Desired outcome: Service everywhere other GSM phones receive it. A money settlement would be in order!
This review was chosen algorithmically as the most valued customer feedback.
I've spent over two months trying to get my old number transferred to the new phone tracphone sent me and I'm still trying. I've had two sim cards sent to not counting the one that came with the new phone and it still doesn't work. I've been on the phone over the last two months for over five hours trying to get this corrected to no avail. They forced me to...
Read full review
TracFone Wireless
-
Trying to get a phone activited
This company is a joke. Their are people out there that can't remember their piin number so there should be a way other than a piin number. I want to cancel the phone number and start all over but without the PIIN number they can't do it. This should be SIMPLE like it says, but a big run around and their should be customer services in the united states to help. Really upset and I"m going to report this company to the FCC.
TracFone Wireless
-
I'd like the minutes they 'stole' and a working phone.
I had a working phone that was losing its battery charging ability and apps so I chatted with Tracfon to see if I could get it replaced. They replaced it and it wasn't working like I wanted so I bought a new one like the one I had. I tried to activate it and they told me I needed a new SIM card which they sold me and it still does not work. I've spent over $80.00 on a new phone and phone cards to call them and get it activated and they used up all this minutes and said the numbers do not match. I was looking at the number the phone provided and they claim it does not match. I have spent over 4 hours on the phone with them and they refuse to help fix a problem they created.
After 5 days, $100.00 in phone cards to call them, over 15 hours and the phone is still not working. They keep you on the line until you get fed up and quit trying and refuse to fix their phone. They did manage to change the number to the one I wanted but still no working phone to call or receive calls.
TracFone Wireless
-
Tracfone canceled order and still charged
Ordered a new phone 3/13/22. Paid for expedited shipping and was told it would arrive that week. It never did. Numerous calls to be disconnected, or no call backs etc., was told they would escalate it. Today called again and basically told them we are done! Need a refund of shipping! I also feel they owe for 4 months of service til renewal date in July as they have not fulfilled their promises.
Desired outcome: Refund of 4 months service and shipping charges
TracFone Wireless
-
Lost Order
I just spent over two hours in 5 phone calls trying to resolve my current issue.

I made an order on the Tracfone site for a phone and a year service plan on the 24th of March today is the 8th of April. I have not received the phone, an email about a delayed order, nothing.

The website when I've tried to track the order states to contact customer service because the tracking is down.

After the 5 attempts trying to communicate with the CUSTOMER NO SERVICE yesterday and today I'm making a charge back on my credit card and I wish I wouldn't have purchased service with Tracfone for the phone I currently have.

Terrible company, terrible service.

The tracking number I was given they state is not valid. After three days I plugged in my tracking number into the website and it it stated that it was being processed, so I believe that it's a valid number.

My bank statement shows the amount my credit card was charged very plainly despite them telling me that no charge was ever made to my credit card.

Don't make the same mistake as I have made. Steer as far clear as you can of Tracfone.

They take your money and forget that you even ordered the phone. I thought Tracfone was a reputable company. Obviously not.

When I talk to Indians on the phone I usually hang up knowing that it's a scam. I've been talking with Tracfone Indians all day today and they are just as bad. I cannot believe Tracfone has become a scam. They've taken my money and provided me nothing. Crazy!
TracFone Wireless
-
$19.99 plan not 90 days aas shown to be
I had ttracfone setup a refill system for trhe $19.99 plan as shown to be for 90 days of service. But what I got was 2 ot that plan initially and then a 3rd refill a month later for a total of 90 days and giving me just 30 days each time bought for just 30 days service on each of the plan buys. It should have renewewd just once after 90 days of servise. In effect I was triple charged for the 90 days. s ewrvice. I asked for a refund on 2 of the buys but was allowed refund on only 1 of the 3 buys. J. P.
Desired outcome: refund on 2 uneeded extra automatic buys.
TracFone Wireless
-
I have not received my double minutes
I have been a Tracfone user for years, and starting with my first one I had a plan for double the minutes, along with the second one also. I was told by Tracfone I had to replace my second phone to a new one, but with this I could mot get a flip and instead they gave me a smart phone, and at the time I said everything will stay the same and of coarse the tech. said yes. Well guess what it did not. My wife spent all but 3 hours on the phone with you people, and as of yesterday at 4;30 P.M., we were told by a supervisor, they would redeem the problem, that did not happen, they also said, they would call back by 5:00 P.M., that did not happen, now it is :47 the next day, and still no call back. The plan for double minutes made your plan worth while. I need help and do not want to spend a day on the phone, that is why the message, please help. My cell # 484-374-0917 and home phone is 610-469-0743. Thank You
TracFone Wireless
-
cell phone
Reference number 1252125324, complaint start 3/24/2022. several hours everyday six days, except two, when they were supposed to fix the thing, then call back from them and everything still the same, finally fixed lost data, text, talk, and service days. Now phone says not registered on network. Can not get anyone to fix it, can't get past the first level to a higher person to get it fixed, keep getting disconnected and losing connection on their end. decided to go here!
Desired outcome: Phone to get usable
TracFone Wireless
-
I would like my total refund or a replacement cellphone.
On September 9th I purchased a new Tracfone from Tracfone Order #42154787 for the amount of $326.61 total including tax. The Cellphone went dead on me, and so I called Tracfone, and they told me to mail it back to them in the original box with charger etc... They been having my defective cellphone since around November more or less. They never sent me a replacement cellphone, and all they do is keep me in circles with no progress whatsoever. They still owe me the whole $326.61. They won't refund my money, and they won't send me a replacement phone. The initial Ticket Number was #1247610868, then they gave me Ticket Number #124870501, and then the last time I spoke to them they gave me Ticket Number #1248961124. I have yet to receive a replacement Cellphone or a refund. I would welcome either one asap.
Desired outcome: It definitely has to be a similar one like the Motorola G Stylus 5G which is the closest to what I paid. To be honest, a refund would be best.
This review was chosen algorithmically as the most valued customer feedback.
My daughters cell phone is not working. Tracfone sent me 3 different sim cards and phone still doesnt work. Called again 3/28/22 wasted another night on the phone with tracfone. They wont transfer the 3.1 data 2645 text 1217 talk from sierra's phone not working phone 717-xxx-4691 to my sons phone working phone717-xxx-5874. Sierra's phone has not worked...
Read full review
TracFone Wireless
-
Blu view 3 smartphone
Because our flip phones would no longer be supported, I and 3 other family members bought Blu View 3 phones and activated them through our Tracfone accounts. They worked well for a couple of weeks, then suddenly could no longer receive or send phone calls or messages. They are basically paperweights. This has been going on for several weeks now. Tracfone advises that the problem is between the phone manufacturer and Verizon - and should be resolved within 24-48 hours. This was one week ago and they still don't work. We've been with Tracfone for decades now with no problems, but they are very close to losing 4 accounts. I've tried multiple times to contact them and keep getting sudden hang-ups after up to 2 hours of wait time - every time. Today 3/24/22, I made two calls, spent 1 hour on hold, and was hung up on twice. Their customer service is just unconscionable.
Desired outcome: We need the Blue View 3 phones to be able to make and receive calls and text messages. Now, all we get is "Mobile Network not available."
TracFone Wireless
-
Free replacement phone order # 47548770
The free replacement phone that was sent due to the current phone becoming unusable because of a Tracfone system change is much too large for it to be a reasonable replacement for my purposes.

The call center representative said that this is the only phone available in the warehouse. Tracfone shows at least two low priced phones that appear to be available.

3/24/22 8:30 AM mountain time.

order # 46548770
Desired outcome: I want a phone similar in size to my old phone.
TracFone Wireless
-
Cannot get replacement phone activated.
This is my 10th day and well over 20 hours of trying to get my phone number switched from the flip phone-3G to the replacement phone sent me. Possibly 8 to 9 people have tried to solve the problem...no luck. I have over 3100 minutes and 45 days associated with this phone #.(My husband's phone) Wanted another flip phone, but they said it wasn't available. Someone applied my new phone's IMEI and SIM numbers to the old flip phone. Today I have been on the phone repeating myself to 4 people so far and over 6 hours. I have been with TracFone for many years...no problems until now. Everything began around 3-10 or 11 and today is 3-20.

Another day wasted. Received call back today, 3-21, went thru all the same steps after stating problem again. I was told yesterday that everything would be fixed by this call back. Nothing, so this time they had to do something else and would call me back in an hour. Two hours later and still waiting.

Another day..no one ever called back. Day 12, 30 to 40 hours now. Waiting on hold because my husband needs his phone and I have to get this settled.
Desired outcome: A phone that works. The flip phone worked so well for so long.
We are here to help
16 years' experience in successful complaint resolution
Each complaint is handled individually by highly qualified experts
Honest and unbiased reviews
Last but not least, all our services are absolutely free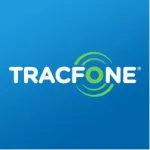 TracFone Wireless contacts