Taco Bell complaints
2291
Taco Bell
-
order was wrong, refused to correct or refund
Went and placed my order. Asked for #6 steak chalupas, and 3 of the Doritos boxes. Went to window to pay handed me a bag thought was just the #6 Order and he said Thank you so I told him well I ordered 3 of the boxes did yal just place it all in the bag without the boxes and he said yes. I pulled forward decided to check order and they had given me #6 order.(beef not steak at that) 2 cheesy gordita crunch and 1 fiery DLT. Drove back to window explained what happened showed him what he gave me he then tells me the box meal has been discontinued (which he didn't tell me) so then I tell him then to order me 3 more of the number 6 and I would pay the difference. When I handed him the food back that they gave me in error he hands it back to me and tells me to keep it cause he was going to have to throw it anyways. So then he charges me the price of the 3 #6's and I ask him why it's $18 when I just paid $17. He looked confused said well I have never done this. He tells me well I gave you the food back so I hand it to him and I tell him well I didn't want it cause that's not what I had ordered and he tells me no he couldn't take it cause it was against policy to throw food away and so basically I had to keep it and pay for a new order. I argued back and forth I finally told him well just keep all the order and give me a refund and he said no that it was against policy to refund the money and it would mean he would have to throw it away and they couldn't do this. He couldn't exchange because that would mean he would be out of pocket (whatever that meant.) I kept asking you mean to tell me I paid $17 for food I didn't order and am stuck with it. I literally had to come home with food I didn't order or want. I was so upset I cried from the anger I felt. My family and I always order food from there never had any problems until today. I asked for manager and guess what, he was the manager. Ticket says his name is Saul C. I am never going back there again.
Taco Bell
-
bean burrito/customer service
I went to taco Bell and got a bean burrito with no onion add chicken and sour cream. When I arrived home, it had lettuce and tomato on it. I didn't request that. The phone apparently was broken cause I called five times and no one answered. I just got done driving 40 miles to get home with my food and have it be wrong, I did not want to drive back up there after that drive, let alone how much gas I used. So when I called today I requested my food be made right and to get a refund for the gas wasted on their mistake. They've done it before. They won't now. Only get refund or get food made correctly. I want my money back and my food made to my order. This is disrespectful customer service and I am close to never going back to taco Bell! I can go to any other place and have my food made correctly but 5 out of ten times does taco Bell get my order right. It's not that complicated. A bean burrito doesn't even have tomato or lettuce unless it's a supreme. So I want this taken care of.
Taco Bell
-
service and food
I went to Taco Bell and ordered nachos. About half way through, I pulled plastic out my mouth and I started looking through the box, and found more plastic. I then returned it to Taco Bell and the woman Veronica at the drive through called me a liar. When I pulled up and showed them, no apology but laughter. I am six months pregnant, who knows what would've happened had I injested it.
Taco Bell
-
customer service
On 8-9-2018, I went through the drive-thru at Taco Bell. I had ordered one mexican pizza without tomato, which is stated on the receipt. However, when I got home the mexican pizza had tomatoes! Also, when I asked Brandi W. for "a lot" of mild sauce, she gave me 2. I had ordered a total of 7 items and she gave me 2! Does that sound reasonable? Not at all. She was rude as well. Overall experience, this Taco Bell has horrible service.
Taco Bell
-
fiesta taco salad and mild sauce
My Feista taco salad had hardly any meat and was tipped out of the bowl in the box and we told them we wanted mild sauce three times and we got none at all. We live 30 min from tacobell so if course we wasn't driving back bc we was already hungry. The woman was also really rude and short with us.. after giving my change back she slammed the window...I am probbly never eating there again. This is so uncalled for... I will let my family and friends know as well how horrible the service was
Taco Bell
-
very rude manager
My son recently worked for your company until today when I told him to quit Taco Bell . He has been scheduled for times he has not been able to work since he has been thereAnd it's his fault every time they mess up. I told them he couldn't work today because he had school open house so he can get enrolled and they told him if he didn't come in he would no longer have a job . What kind of person makes a kid choose a company over high school. I am contacting the department of labor as well as district manager. I don't know her last name but I know her name was Christina. She provides the schedules every week.
This review was chosen algorithmically as the most valued customer feedback.
Ordered tacos with sour cream and I was charged fore it but dident get it and I woul like to know do you sell your beans by the gram because the bowel has a crown in the bottom that takes up room boy you have gone down hill now I'm at home and I want you to send me my 80 cents thank you this taco bell can't get any thing right I order burrito with out onion...
Read full review of Taco Bell
Taco Bell
-
nasty worker
On August 7, 2018 at 8:42 pm I asked for a REFUND. Because I watched the prep worker stop working and step away with her cell phone, and answer and reply with a txt. Still wearing her gloves, I asked another customer did you see her. He states I need to inform manager because she returned to the prep area . Preparing the next order, I said I'm sure she's doing my order, and she was, a chip fell on counter she politely put it on my order, she then arranged for my nacho fries to be situated in the box still using those gloves she touched her cell phone with. Then she called my name to pickup my order, I said NO MA'AM, I'm not eating that, told cashier, she called back and said she wants a REFUND, the same worker said to give it because she was busy with orders. Wow, apparently she was the manager. Do you realize the bacteria and germs that are on your phone, especially after using restrooms, and allowing others to touch your phone. Seriously she obviously does this on a regular handling customers order like this. You wonder why people are becoming sick. NASTY WORKERS. I'm grateful that thru line was backed up.
Taco Bell
-
price
Went to Campbellsville Ky Taco Bell earlier today. Ordered a Nacho Bell Grande combo- price on board was $5.29; as we were finishing our meal, my husband looked at the receipt-- surprise, surprise, we were charged $6.29 for the combo. I went back to the counter, spoke with the one who took our order about the price difference; he said "the price was put on the board wrong, yeah, I know it is false advertisement, but, there is nothing I can do about it." I went back and told my husband what was said. He mentioned that I should have spoken with a manger. So, I went back to the counter and asked to speak to a manager. Lo and behold, if the guy who took our order (and my earlier complaint) wasn't the manager. So, needless to say, I was told the same thing. My husband went back to the counter and asked to speak with the head manager. The guy told my husband he would call his manager and let them speak to each other. After being left at the counter for several minutes, we had to leave due to a pressing appointment. This Taco Bell has had several problems in the last year or so: having to close the dining room due to lack of employees, etc. Just not a bit happy and will be taking this further!
Taco Bell
-
service
I went to the taco bell in Pocahontas, ar. At 5:18pm this afternoon and sat at the speak for 10 minutes and no one came on the speak so I pulled up to the window and sat for another 10 minutes and never seen anyone. Cars are in the parking lot so I know they are open. Due to the fact that I did not get any form of service I went to a competitor and ate instead.
Taco Bell
-
chalupa meal
I ordered two steak and two chicken chalupas and received the two chicken chalupas with two beef chalupas. I didn't even know a beef chalupa was an option. Very disappointed and now two chalupas gone to waste and still a hungry belly. I've never had an issue with this certain Taco Bell before but I'm not very happy about this. I understand it's only food, but when that's dinner and it's 15 mins away, what else am I supposed to feed my household when you screw up my order?!
This review was chosen algorithmically as the most valued customer feedback.
My Taco Bell visit today was unacceptable. I placed an order with a passive aggressive cashier to start but things only got worse. I ordered a large strawberry freeze and before I payed the cashier brought the freeze to me. She had only filled the cup halfway and informed me that they had run out. She then proceeded to say that they couldn't fill up my cup...
Read full review of Taco Bell
Taco Bell
-
food service
I went to the taco Bell located atoka, Oklahoma. I haven't been there in a while but I LOVE going there. Normally my orders are on point and I never have any issues but Yesterday, me and my husband and children went and he ordered a nacho Bell grande with no beans, no sour cream and no tomatoes, 2 chipotle chk grillers, a 5 layer burrito, a cinnamon twist, a nacho fries supreme with no tomatoes or sour cream and 3 dlt supremes. We never got our cinnamon twists, the nacho Bell grande was made regular, he went to the counter to have them remake it and the worker made it with no meat, and there was sour cream on it so he asked to have it made AGAIN and the worker got upset and said it was already remade. I only got one of my dlt tacos, and my 5 layer burrito was a regular bean burrito so I asked for it to be corrected, they took the burrito back and never made me another one. The workers were pretty snobby and rude, I almost never wanted to go back again.
Taco Bell
-
owners daughter
I've been employed with this location for quite some time now, I love my job and the coworkers that I have but in recent months the owners daughter has shown up and I understand she's planning on taking over for her father but is stepping in and doing things very unprofessionally. Some of the things that she has done is favoritism, picking on certain employees and managers, and creating drama all around. In general since she's been coming around she's created more bad then good, a majority of the crew are uneasy when showing up to work and now are looking for employment else where. There is so much more that I can say but I feel as if it will go nowhere because of the power she feels that she has over us. The way the store is headed with the toxic environment she is creating is downhill which is a shame because of the many employees that have put so much time and effort especially years of service in working for the company, I feel this is a matter that should be taken seriously in seeing as this location serves so many surrounding towns in the area.
Taco Bell
-
food
We went to Taco Bell on hwy 18 in apple Valley and the chalupa was so hard we couldn't even take a bite without worry of breaking a tooth. And chalupa is our favorite because it is so soft and delicious. Also beefy fritos burrito had no fritos in 2 of them, the 5 layer burrito just seemed all sauce and beans like they ran out of ingredients and the baja blast was flat and barely had fizz. We are very disappointed. Perhaps we will try another taco bell next time but if this happens again bye bye taco bell. Is there any way you can help us because we tried to call the store ar least 10 times to let them know and they did not pick up ever. So sad
Taco Bell
-
customer service/food
Went threw the drive threw to get my food, I pulled off to the side after getting my order. I was checking to see if I had all my food, I ended up missing my son's $5 box that was it. So I went inside to let them know that's all I was missing. The girl I told this to comes back to me after walking away to tell her boss. And she said well my boss said she put everything in there. My replie was do u want to see my bags, cause it's not in there. The girl got a pissy attitude and walked away to go and talk about me with anther employee. I was in the store for atleast 15 to 20 mins trying to get what I was missing or a refund. While i was waiting, i get offered a free drink, which i refused cause i did not need it. I was offered The free drink because they told me it was going to be a while before i could get my refund, because they had food to make. The Edgewood md taco bell needs a new staff or the employees need to be trained better! I'm not sure if I will be going back to that one, and it's sad cause they were not even that busy. All this happend around 9:30pm.
Taco Bell
-
drive thru
I ordered a frito beefy burrito from the dollar menu and paid the extra charge to make it supreme. Supreme is supposed to come with tomatoes and sour cream and they only gave me sour cream. I even made a second order in which they got the supreme on that burrito right so why was my other burrito missing tomatoes ? I don't pay extra just for the heck of it.
Taco Bell
-
beef taco
I know it's just a beef taco and really cheap but as you see in the photo... didn't know that cheap. Like really? It was all shell fam.. I'm mind blown how someone thought this was a solid taco job.. on another note, I ordered online so I could just go to the store and pick it up.. but they don't start making your meal you put in until you get there and tell them your name.. what the heck is the point of ordering online? I need this fixed ASAP
Taco Bell
-
food and drinks
I went to Taco Bell number 032682 in Florence, SC last night around 8:30. They had a paper hand written sign on the door saying Drive-Thru only. We go in line behind 6 cars and waited for ever to get around to order. When we were ordering, they were out of sweet tea and Baja Blast. We ordered for 4 people. when we got home to eat, the tacos were stale, the meat was disgusting, and two of the tacos were shattered. One of the tacos was not the right one. The chicken in the power chicken bowl was bad. Consistency was disgusting and it smelled almost rotten. My wife could not eat it. This is the newest location in our area. We were so upset and disappointed with this order. It will be a long time before we will visit that particular Taco Bell. This was totally unacceptable.
This review was chosen algorithmically as the most valued customer feedback.
I went through the drive through on mall road in Florence Kentucky. I paid for 3 extra sides of nacho cheese on a steak nachos box. When I receiveu food there was barely the normal amount of cheese on the nacho that should have been there. It was no where near the amount that I paid for. I drove around the store to go inside and have it fixed but the door...
Read full review of Taco Bell
We are here to help
16 years' experience in successful complaint resolution
Each complaint is handled individually by highly qualified experts
Honest and unbiased reviews
Last but not least, all our services are absolutely free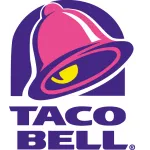 Taco Bell contacts