Taco Bell complaints
2245
Taco Bell
-
food
I took my niece's to buy tacos as they were visiting it's their favorite food. After sitting in the line for 26 minutes we ordered a 12 pack of Doritos tacos 9 with no lettuce 3 with lettuce and tomatoes the three with tomatoes may have had 3 pieces 3 diced tomatoes on each . If you would have took all the meat off of all the tacos it wouldn't have filled one. So I was charged a $1.05 for the tomatoes that was nine diced tomatoes and my bill was $18. 04 total .. I took pictures I would like to have a refund or a gift card and the people are kind of rude and it's very unprofessional ... Definitely disappointed it will only let me add 1 picture, this is ridiculous
Taco Bell
-
hiring manager taking money out the safe
When I first started at taco bell our hiring manager ronnica hicks told me if I wanted too barrow any money out the safe that I could but I would have to pay 50extra and if I didn't pay she would took it out our pay check by taking our hours I see her take so much money from the safe and take it home for her beings she always came an cursing us out like a dog every morning drunk she treated us like dogs I complain before about this she also got me trespass because I quite and didn't want to work there any more and all I did was walk out... 1942 east hwy 60, lake wales, fl 33853 taco bell
Taco Bell
-
food and service
Service was horrible waited 40 minutes. Food wasnt edible crunch wrap had burnt particles on it yet it was barely grilled. The shell was soft and it wasn't wrapped properly everything fell out with slightly picking it up. Cashier was told 3 times no sour cream yet my tacos had more sour cream than meat. Manager was outside with his friends came to fix order but left again. He literally had to be found. I am
Taco Bell
-
number 9 order
Went to Yaco Bell in Houma, La at around 12:00 midnight and orderes a nacho nox and a number 9. The taco was not up to pae as I always get them. Some how I wish that I could of up loaded a pic of it. There were more lettuce than anything and I can count the cheese on hand. Very disappointed for this order. The chalupa full of lettuce and broken up.
Taco Bell
-
customer service
My husband and I just visited the Taco Bell in Clinton, NC. I ordered the chicken nachos box with sour cream on the side, no pice de galleo, and extra cheese. What I got was a steak nachos box with sour cream on top. As the girl who took the order walked by, we mentioned to her that there wasn't suppose to be sour cream on it. She looked kind of blank and said "Oh, I forgot to say sour cream on the side." Then she acted like we should just accept it -- kind of like - "You mean you don't want to eat it like that?" So my husband just said we'd scrape it off. Then we noticed it was steak instead of chicken. So my husband when up to the same girl to tell her and she basically ignored him. Just said that the slip said steak. Well, her mistake again but she didn't offer to do anything about it.
Then we when to the drink place to get our sodas and noticed a great deal of mold growing round the tray where the excess spills and whatever goes. Totally off putting and disgusting.
In addition, they begin cleaning the floors well before closing time so customers have to deal with wet floor hazards without any wet floor warnings and the smell of that cleaning solution which is not at all conducive to eating.
Taco Bell
-
service
Upon visiting taco Bell today the team member continued to attempt to rush us through our order. Once our order was completed and my husband was drinking his large drink that came with his combo his straw became stopped up. When he opened the lid he found a used soft taco wrapper at the bottom of his cup. Upon further inspection he found that there was what looked to be pieces of food within the wrapper. Since we were not near the location we attempted to call the phone number of the location multiple times only to continue to only receive a busy signal. We then called the corporate office and were meet with what seemed to be a lack or shock or concern for the situation.
Taco Bell
-
service
Hello, my family and I went into the taco Bell right down the Rickenbacker airport in Ohio. . We ordered our food and it took a little over a half hour to get our food. Just to find out that they didn't have the food that we ordered. So we have to get something completely different. They we're out of freezes that we ordered as well. Overall the taco Bell wasn't ran very well, and wasn't well stocked either.
Taco Bell
-
service
I was wondering if I could get a refund of some kind, preferably to the local taco bell, for a mess up on my order on August 1st st 11 p.m. Part of my order wasn't complete. I go to this place often and have rarely had good service there. Something seems to always be wrong and this may just be the last that I go there if I can't get something taken care of.
Taco Bell
-
manager no where to be found
My family and I drove to Mesquite NV from Las Vegas NV and stopped at Taco Bell on 450 North Sandhill Blvd and we stood for 7 minutes waiting to be helped. My father looked in the back from standing at the cashier and saw the female manager texting on her phone the ENTIRE time we were waiting to be helped. My dad has to shout out for her to hang up the phone and help us. We were driving 1 1/2 hours and were hungry. This behavior is unacceptable. Another older man came in after us and he too has to wait 10 mins to place his order. No one was at the front Again it's unacceptable
This review was chosen algorithmically as the most valued customer feedback.
On August 1 2018 at around 745am I went to drive through of Taco Bell on W. Franklin Blvd Gastonia no. No one answered drive through speaker so I pulled up to window no one answered window all lights were off only three cars in parking lot which were employees. I pull around and call three times No answer until third time and o asked what time y'all open...
Read full review of Taco Bell
Taco Bell
-
service and food
4th time in the past 3 weeks that I've ordered food from taco bell and it felt like they took something out of the fridge and handed it to me. almost completely melted ice in my pop, dry/flakey tortilla, cold meat, soggy brown lettuce, and just overall terrible service from both the tittabawassee and state street location in saginaw, mi. today 7/31 i called to complain about my food again, and was told that if i didn't come back right away that my money could not be refunded, also that i can't get a free meal because i've been getting cold food and he doesn't want it to happen again, therefore i did not receive anything for the extremely poor service received and i lost about $10. i'm extremely upset with the poor service taco bells employees and management have in the saginaw area. change something!
Taco Bell
-
nacho fries
There is false advertising for the nacho fries and cheese. The picture on the menu board shows the container full of fries and the cheese cup full of cheese. Our fries container was not filled and the cheese was barely half full. A bit disappointing after seeing the picture. The product should look like the picture. I'll have to say tho, they were delicious!
Taco Bell
-
online ordering
I ordered online and payment was taken. I pulled up to the drive thru and was told that they had no record of my order. They couldn't give me a reason why. I told them I had an email receipt confirming my order and they said there was nothing they could do. I drove off $20 poorer and with no food. I'm on a budget and that night was supposed to be a special treat since we never get to eat out much. Thanks Taco Bell.
This review was chosen algorithmically as the most valued customer feedback.
My husband and I went on July 30, 2018 to Taco Bell on Century in Hillsboro, Oregon. My husband order a Box. We waited 15-20 minutes then the fries were cold. So I asked for replacement fries. No one said sorry or how long the wait was going to be. So I stood there and waited. While I was waiting I notice one of the employees was in the back, not even...
Read full review of Taco Bell
Taco Bell
-
service and lack of product
Have lived in Texas for over three years - finally broke down and went to Taco Bell. When ordering they said they didn't have any ground beef prepared and that it would take 15 minutes. So as to not hold up the line and have to wait, my husband said to switch to steak, so we waited and waited and waited - about 20 minutes. When we got to the window we asked what the deal was and asked if they let the guy in front of us sit and wait for the ground beef IN LINE! First they said yes. So, my husband said then I want ground beef tacos and to change the price. They said they already had it priced at ground beef amount and that the guys was waiting on fires - FOR 20 MINUTES! We asked why they didn't move him out of line and wait elsewhere. He said that the General Manager refuses to do business that way. So we told him to make sure her name and number were on the receipt so we could contact her directly. so we got our order - no contact info on receipt, no hot sauce (specifically asked for) and no napkins. I guess it'll be another 3 years before going back to A Taco Bell, but never to this one - every.
This review was chosen algorithmically as the most valued customer feedback.
I got to Taco Bell and was waiting from 10:04 until 10:22 and my food was done but they told me they have to drop my empanadas and it will be 7 minutes longer and I waited till 10:39 and told a worker to tell the register lady "Sara" that I want my money back me and another gentle man we're waiting and he got his food when I got my money back the gentle man...
Read full review of Taco Bell
Taco Bell
-
wait time and incorrect food.
After waiting for 10 minutes just to order(there were not many in front of me), I finally ordered two 7 later bean burrito with no cheese or sour cream added on, as well as fries. When I arrived back to my hotel, I opened up my burritos to find that I had been given twomeat filled burrito with sour cream and cheese, all of which I cannot eat. Additionally, the fries were cold. My balance due was 8.39$ which seems to be a waste of money since I cannot even eat what I ordered. The customer service skills were awful and I spent over 15 minutes in line total.
Taco Bell
-
taco bell 1695 w. webb rd, wichita ks
7-30-18 My daughter just got back from the Taco Bell at 1695 W. Webb Rd in Wichita Ks. She ordered a cheesy gordita cruch, no spicy ranch plus nacho cheese. It had spicy ranch on it. I ordered a Nachos BellGrande with extra, extra cheese. There was no extra cheese. Her boyfriend ordered a nacho fry box and the burrito had no meat in it. I called the store to complain and hopefully get my name put in the book for another time since it's storming outside and she didn't want to get back out in it. The first call the lady I was talking to said that she made everything herself and nothing was wrong with it and then she hung up on me. I called right back and it took about 20 rings before anyone answered the phone. When they answered all they said was hello and I asked if this was Taco Bell and she said no, this is so and so. I didn't catch her name. I asked again if this was Taco Bell and she said yes. I told her that I had just called and the lady hung up on me. She said she was sorry and asked what the issue was. I started telling her everything that was wrong and she said that we would have to bring the food back up there with the receipt for anything to be done. This isn't the first time that we have had an issue with this Taco Bell but anytime before they would just put down the items that were wrong to where we could come back in another time and receive the same items. I have never had anyone from any other Taco Bell treat me that way that these people treated me.
Taco Bell
-
service
Worst treatment ever from employee worker at taxo bell. I been going to for 30 yrs. This is sad. In the end i didnt recieve meal that not. For my children. WorryIbg something would have been done to thw food. Taco bell elgin. Il. 304 mclean. Blvd .
Rebecca aka. Supervisor was rhe rude women taking orders at drive tru. She was obviously in bad mood or something she didnt let us finishing ordering. Nor did she xare at the window to pay where she tgen still messed up the order. And refused to let us pay to fix it we have 4 kids not one. So she rudely says pull around pull around in yelling form. Then we waited no food in 15 min wait outside. I then went iin where she then says well you pay for it. Im like u saod pull around repeatedly and she like yea pull around get out ur. Car and come in
Where this argument continues for 3 min
Where she says swear words and i will admitt i gave her dew words back. In the end my children didnt habe taco bell din er bexause of her..
This review was chosen algorithmically as the most valued customer feedback.
This is store 636 and I work across the street at Hertz. I go to this store at least twice a week. I stopped going inside to eat because of the manager Hayley. This day I decided to have my meal at a table instead of in my car. I ordered a steak nacho but my chips were soggy. When I asked for something in place of them the cashier was helpful. Ronda offered...
Read full review of Taco Bell
We are here to help
16 years' experience in successful complaint resolution
Each complaint is handled individually by highly qualified experts
Honest and unbiased reviews
Last but not least, all our services are absolutely free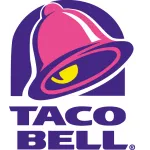 Taco Bell contacts