Taco Bell complaints
2232
Taco Bell
-
coffee machine has been broke down for a month.
It is very sad they have a breakfast menu and the coffee machine has been broke down for a month. We have to take our coffee in from another business to have it with our crunch wraps. This is a multibillion dollar store seems like there could be a bun coffee maker with 2 pots instead of a one cup at a time thing. We go in every day theres about 8 of us that goes in. They tell us they wont fix the machine as they are building a new taco bell at Dewitt, Michigan and all the help is there how sad. Making another store and they cant do justice to the ones they have. Thank You hopefully they can get it fixed soon.
Taco Bell
-
tacos and food
I am very dissatisfied with your service your services are rude and i found a black hair in my tacos and my quesadillas was thrown together as if it was slop i eat here on a weekly basics and i spend at least 20 or more at this restaurant . I use to love it here but now im not to sure if i will be returning
This review was chosen algorithmically as the most valued customer feedback.
Went in to get family meal. A dude was riding around on a mop bucket, acting like a fool. This was at the taco bell on galvin rd in bellevue nebraska. After 10 minutes of waiting to order, the dude rides the bucket behind the register and just sits there. After 5 more minutes he tells me I have to go to him If I want to order, while he sits on the bucket. I...
Read full review
Taco Bell
-
my order
On December 22, 2015 I used the drive-thru at the Taco Bell on Navarre Avenue in Oregon, Ohio. The time was 5:10 pm. I ordered a Nachos Supreme with no beans, a soft taco supreme and a large pepsi. The nachos not only had no beans, but it also did not have much of anything on it! I had quite a few dry nachos, there was not enough meat, cheese or sour cream to spread around. What really made me mad was the taco. I ordered a soft taco supreme but what I received was a plain hard taco. And that didn't have much filling! I will not be visiting that store again. I am a big fan of Taco Bell, but I was very disappointed last night.
This review was chosen algorithmically as the most valued customer feedback.
We have had problems with this taco bell before, but this one take the cake... We were ordering a taco salad they didn't have the shells for them, then we decided to order a cantina bowl. Then they didn't have any beans or rice for it... We ended up ordering two beef supreme chalupas, two taco supremes, two regular tacos, and two bean burritos. Everything...
Read full review
Taco Bell
-
equipment always out of order/slow service
Would the owner/franchise owner of the Taco Bell in Ft. Payne, AL please buy that store a coffee maker that works? Numerous times I have been told "that the coffee machine is down today". This last time, I know for a fact it had been down for close to a week, if not longer, because I had ordered, been told to drive around, paid, been given my food, then told they had no coffee! I saw the workers messing with the machine trying to make it. Not only do they hardly ever have coffee, on the rare occasions they do, and I place an order, it takes 5 minutes or longer to get 1 a.m. crunchwrap, cup of coffee and a cup (actually abt 1/4 cup) of ice. All I want is for them to have a good working coffee maker! Is that to much to expect?
Taco Bell
-
slow
They recently built a new Taco Bell in our town - Not sure who was the one to design the biulding on the lot - Whoever sat the building where they did must not of even visited the site - The drive thru goes right between the only parking there is. So if you are parked on either side and want to get out, you may be screwed because the drive thru is so slow so you will be sitting for a while. And why are they so slow - I have been there twice and the first time I waited almost a hour i the drie thru and the next time over 40 minutes - It may be a drive thru but not very fast - Something also needs to be done with the management training the kids - The second time I went the kid at the drive thru window was laying his back on the back of the window while handing me my food, I felt like saying stand up straight
This review was chosen algorithmically as the most valued customer feedback.
I went to taco bell #028546 on 190th St in Torrance ca. There was a line in the drive through so I decided to go inside. When I got inside there was only 1 customer ahead I was in a hurry so I ordered a burrito supreme with a soft taco. I waited for about 10 minutes and they served the couple ahead of me first I waited about another 4 minutes and they...
Read full review
Taco Bell
-
mildsauce for tacos
I went in to order 2 soft tacos to go, they were made quick but there wasn't any mild sauce ?
I asked behind the counter, the lady gave me 1 and said were out ?
How do you sell mexican food and run out of mild sauce ?
All i can figure is when they were fired off the cruise liners they got a job with taco bell management. . You dont run out of mild sauce.
Run out of air to breath but not mild sauce"duh"
Taco Bell
-
the wait and the service
I came to the drive thru at 12:1pm in Redford, MI. After waiting 20 minutes I finally got to order. Once I got to the speaker the young lady was rude as well as told me I was unable to get a frozen drink because their machine is down...As usual! Poor service
Taco Bell
-
horrible
Went to Taco Bell in Lisle for lunch today. Waited forever in drive-through window despite only one car ahead of me. When I finally pulled to window was asked "Duh - what did you order again" (followed by giggling and "hey I told you, man" etc. among employees). Gave $10.43 for $4.43 order and then was handed bag with my order and told "thanks, see you" - to which I said "You still owe me my $6 change!" Sorry, but definitely seemed intentional (a pattern?) After some confusion by them, they gave me my $6. I looked in the bag, and the order was wrong! And it was ice cold! Went in to tell the employee (manager? - if so, the operation is even more of a lousy joke than it seemed) and he was clearly very bothered that I was taking his time up with my complaint (in his empty store). He made another order, put it in a bag, threw it on the counter, and said "here you go" - no sense of apology or anything. Nice. Then, to top it all off, I went to submit an online complaint and was informed that the online complaint hotline was broken. What a joke of a corporate operation all the way around! Too many other choices - will DEFINITELY not go back to a Taco Hell!
Taco Bell
-
bad employees
To whom it may concern:

I live in Palm Aire, right off of Atlantic Blvd. in Pompano Beach, Florida. I have been looking forward to the new Taco Bell opening on Atlantic Blvd. On Saturday evening, August 22, I made my first visit. I have always enjoyed Taco Bell and have gone to several all over the area. I have always been very pleased with the service. Unfortunately, on Saturday evening after looking forward to enjoying the closeness of the new Taco Bell, I went in to purchase a #3, (3 Taco Supremes) only to be totally ignored as I stood at the register. There was one customer ahead of me, and he was waiting for his order, which was delivered to him. There were at least 5 employees standing around talking and not paying attention, or down right ignoring the cash register. One female employee looked at me at the register and turned around and continued to converse with the other employees. I waited about 5 minutes, and then just turned to walk out. Not one employee came to ask me why I was leaving. I am so disappointed. While I was standing there I picked up the slip of paper, "Tell Us About Your Visit, enter for a chance to win $500 CASH", so I am Telling You About My Visit !

Thank you for your kind interest in this matter.

Marie Kohler
3150 North Course Lane – 309
Pompano Beach, Fl. 33069
954-917-8228
Taco Bell
-
too many mistakes
On 8/19/15, I entered Blairsville, GA Taco Bell/KFC location. Time 11:29 am. There was a manager(?)who took my order and 4 young employees who were visiting and finding their money drawers. I placed my order for one beef chalupa, no cheese, add guacamole. No drink. There was one man behind me who ordered a chicken dinner. The woman who took my order fixed the chicken order, then started looking around, saying nothing to the other employees. After 2-3 minutes or longer, still NOBODY had started making my small order. At this time, I told anyone who would listen to me that I wanted a refund. ONLY THEN did anyone even think about me still standing there. They fumbled around, saying that they would start right then. For me it was too late! It took longer for them to fumble with the register than it would have taken them to make 10 tacos slowly! HELP! Most often, my order is wrong. One day it took me 35 minutes to get 2 tacos. Their drive-thru is EXTREMELY SLOW. PLEASE do something to make them improve in all areas. PLEASE!
This review was chosen algorithmically as the most valued customer feedback.
Elizabeth throws money at clients, when the customers are ordering the food she drops the money & slams the window and says that they're pigs, their stupid people, and also that she throws the food at the customers, She makes the customers wait and instead of taking their order she gives the homeless change .The reason I am writing this letter is because...
Read full review
Taco Bell
-
very poor service
I went there for lumch 2pm. one guy in front of me. stood there 5 minutes for him to order then I left no food. here is why. this guy does not work there but knew the girl taking orders and she turned to the manger and aksed her if he can get a discount on his meal and she said yes.i thought only staff got discounts on there food guess not. then 3 other employees tried to help her on the computer to get his discount. then 2 other employees came and was talking to him while other people waiting in line to order. you have a problem here needs to be fixed right away or start losing money by people leaving like me and not ordering your call just to let you know.
Taco Bell
-
49 minutes in drive thru
50 minute wait in taco bell drive thru at West Des Moines Iowa location. Ridiculous. I am no longer a customer. (Especially since the cashier was "gaming the orders" to make receipts look like the wait wasn't nearly as long as it was & when I finally got up to the pick up window the cooks were joking around instead of completing orders for me & the 8 cars behind me.) This is not the first time I have had to wait a long time at this location, last visit it was over half an hour. I could have made bean burrito from scratch in the time it took to be served. Next time i will...
Taco Bell
-
ball of hair chalupa
Bought chalupa through the drive tru and parked. As i was chewing, felt hair in the roof of my mouth. I grab it with my fingers and it was a ball of hair, felt more hair and reomved additional hair didn't feel right and rinse my mount with water. 2 kids, they look like 13 yrs old, at the window, manager looks under 30 yrs of age. Went inside almost lost it. Question yourselves before buying at this branch.
This review was chosen algorithmically as the most valued customer feedback.
I've seriously counted. How can the last 7 timed I have tried to get food for my family the order is always wrong. Something is either left or just plain not right. This is one of my kids favorite places to eat so a t least once a week we're there. I try to call and let them know that my order was wrong so that the next time I come to get food I can get...
Read full review
Taco Bell
-
paid for wrong receipt
I went through the drive-thru on 9/3 and a girl named Lauren ran my debit card before she gave me the total and it was more than was on the drive-thru monitor. She refunded the higher ticket and wanted to run my card again for the correct amount. I told her and the guy that was 'helping her" that I could not afford both tickets. The guy said the refunded ticket would be refunded immediately and now it's gonna take 3 to 5 business days before it comes off(if it comes off at all). Well it was not. It is still on my bank account as a debit transaction. I asked for his bosses number and he gave it to me but no one answers and you can't leave a message.
The complaint has been investigated and resolved to the customer's satisfaction.
This review was chosen algorithmically as the most valued customer feedback.
The Taco Bell in Alachua Florida has a menu with pricing on the menu, however when you place your order the prices come back higher than the menu. I noticed this about 3 month's ago and questioned it when I paid the bill and they said the management had changed the prices and they were what the cash register said not the prices on the menu. I thought that...
Read full review
We are here to help
16 years' experience in successful complaint resolution
Each complaint is handled individually by highly qualified experts
Honest and unbiased reviews
Last but not least, all our services are absolutely free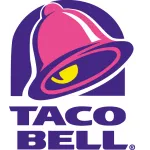 Taco Bell contacts