Stop & Shop complaints
352
Newest Stop & Shop reviews & complaints
Red bull
Was shopping at the store. The aisle for Red Bull was empty. There was a sign that said ask customer service. I did just that and they said it was sold out. Manager came and said it's a high theft item so we don't put a lot on the shelf. I asked him what about the paying customers. He didn't have an answer. His name was Mehmet. This has to be solved or I will take my business else where. This is also the 4 time they didn't have it on shelf and asked 4 times about the issue
Desired outcome: Redbull should be placed on the shelf
Weekly flyer vs printed receipt
You've cut back on the amount of paper used in your weekly flyer by shrinking the pictures and product descriptions, but you're not at all hesitant to waste a lot of paper on useless information on your mile long receipts! Please bring back the old flyer format. Apparently, this complaint is too short to attract any attention, so let me amend it to get your attention. The information in the flyer has been reduced to the point where it is much too small for us older shoppers to easily read. Instead of making it more difficult for us to read and therefore plan our shopping trip so that the experience is more enjoyable, why don't you reduce the amount of paper you use in your receipts. Aside from listing the items purchased, their prices and my GO points, the rest of the verbiage on there is superfluous. Get rid of all that extra crappola on the receipt, unless you're in competition with CVS to see who can print out the longest receipt with the fewest items purchased.
Desired outcome: Bring back the old flyer format so we can read it!!!
This review was chosen algorithmically as the most valued customer feedback.
Store # 504 Needs to be shut down and remodeled, and restocked. The produce dept is an eyesore, they rarely have any fresh fruits and veggies. it's bare and what they do have is old. The meat department barely exists. if I see another green manager special I'm going to scream. if the meat is no good toss is out The deli dept is dark and grimy, and the...
Read full review of Stop & Shop
In-Store Internet access
I live 1/4 mile from Stop and Shop at 65 Route 6A in Sandwich MA. The lack of iinternet access at the store has caused me to switch to shopping at Market Basket. I am willing to pay the price premium at Stop and Shop but I shop using Alexa Shopping List but without internet my shopping list is inaccessible.

I have told store personnel but found no interest in helping me.

I would appreciate it if you would let me know when this un competitive situation is resolved.

Keith Baumann
Desired outcome: Add signal boosters and advise when done.
This review was chosen algorithmically as the most valued customer feedback.
I went food shopping in Friday 5/12/23, today is only Tuesday 5/16/23. I purchased two containers of raspberries and two packages of cheese all of which has mold on them already! I have a child with asthma who eats this food and mold can make an asthmatic even sicker! This is NOT the first time and it is disgusting and unacceptable! I have two small children I can't just run out to the store every time something is bad!
Read full review of Stop & Shop
Charging for bags
I understand the need for paper bags but do not approve of the way Stop and Shop is charging for the bags. Many of your competitors have switched to paper bags but do not charge for them. Market Basket which is a much better store in my opinion with much lower prices does not charge for their paper bags. CVS does not charge either. I feel this is just another way for Stop and Shop to make more money. Enough is enough! Time for people to look elsewhere for their shopping. Aldi is another low priced competitor.
Desired outcome: Stop charging for paper bags.
This review was chosen algorithmically as the most valued customer feedback.
We waited 3 additional hours for them to get our groceries ready. They called and said it was ready, we got there it wasn't, had to wait the the extra hours. We love 5 minds driving away. This is so ridiculous to have to feed our children at 8pm because groceries weren't ready for pickup on time, or even at the 3 hour late time. When we went back 3 hours later, we still had to wait an extra 40 minutes. Never again!
Read full review of Stop & Shop
Florist department
I am angry at the fact that there is never nobody at the florist department and no one at the store are willing to help. Today I exepience a older lady trying to get help for birthday cards. And no one help her just told her the person at the florist department would be in at 12. This is one of the worst stop and shop. And during the day the would be huge lines and only 2 registers open. And the employees just wondering around.
Milford store #663 gluten items in section marked gluten free
Several months ago I brought my mother shopping, she has celiac disease and has been strictly gluten free for 45 years. She purchased Vans Frozen Waffles in the gluten free section, clearly marked gluten free. The next several weeks she had been extremely sick. The next shopping trip while she was getting the waffles in the gluten free section, I noticed that the entire section had all products that contained wheat. I immediately notified the frozen foods manager, to have this taken care of. When I returned to my mothers home that day, I did find the box of waffles she had previously purchased in her freezer, they were not gluten free, thus the reason for her extreme illness the previous weeks. On our next trip the section was still labeled incorrectly. I reported it to the front desk, fast forward two months later and still not corrected. Another family member was shopping with my mother and noticed the wrong products in the gluten free section, she spoke with the Store Manager on Saturday May 6, brought her to the freezer section to show her and explain the seriousness of this situation. Still nothing has been done, I was at the store today and took pictures. This is an extremely serious situation, and can land people in the hospital or worse. I am so disappointed with the lack of concern and just plain carelessness.
Desired outcome: Make store Manager/Employees correct the situation. This is extremely serious and nothing has been done to rectify the situation even after repeated reports. I would also expect a response: [protected]@yahoo.com
Charging for non reusable paper bags
I went to my local stop and shop today and had to carry my purchases without the convienence of a bag to carry them with. I have been a loyal customer for over 40 years. And I do understand that expenses need to be cut at times. However with the cost of food rising at unprecented rates the last 3 years, how do you justify a nominal charge for a disposable item? If the.10 per bag will make an impact on your business staying afloat, then just declare bankruptcy and go out of business. But I will not pay. And I will not purchase from you again as long as you continue this policy. Better if you just go away than insult your loyal customers like this. I am insulted.
Desired outcome: stop charging for bags
This review was chosen algorithmically as the most valued customer feedback.
Hello, I am writing to you in hopes you can fix the stop and shop on Merrill road in Pittsfield. They are a complete mess! I am picking my meds up today (if they ever come in and get filled I've been waiting since Monday). And leaving this pharmacy like my other family members and some friends have because of the disaster unfolding with our meds. First of...
Read full review of Stop & Shop
This review was chosen algorithmically as the most valued customer feedback.
I was in store #81 in Beverly 2 days ago, at the service desk to get some lottery tickets, and the I was not anywhere near as important as the call on the cellphone she had glued to her ear. I did hear she is allowed to have the phone because any time the front end manager, Rosa Brazoban, speaks to regarding any issue she feels picked on and runs up to...
Read full review of Stop & Shop
This review was chosen algorithmically as the most valued customer feedback.
Long time customer not as loyal as I used to be... These complaints are to my local store... Was in line today 4/27 5:45 for 15 minutes 1 register was open... One was closing 4 people in front of me the man in charge of front end... I believe david called the person in front of me to go to register that was closing...10 minutes later still in line I heard...
Read full review of Stop & Shop
Truck driver
4/25/2023 about 6:10 pm. Just witnessed one of your drivers almost crush a mini van in front of me on I 95 S in the vicinity of East Lyme/Old Lyme CT. The only thing that saved him was that he swerved when the truck cut him off and had enough room to pull off in the grass next to the Jersey barrier. The truck driver switched from the right to left lane abruptly. Didn't even see mini van in left lane. I took photo of truck to get plate # but can't make it out. Attached photo anyway.
This review was chosen algorithmically as the most valued customer feedback.
Good afternoon, I have been a shopper at stop & shop for over 10 years and usually have a good experience shopping in your store but on Friday April 21st As i was walking into the store located at American Legion drive in Teaneck with my emotional support animal which is a small dachound that never leaves my arms I was confronted by Omar your employee that...
Read full review of Stop & Shop
On-line coupons
Your deals on items that say Digital coupons are deceiving. I can't be bothered with digital coupons, as my phone isn't slow enough with all these apps you have to have these days. Why can't you just have regular deals like ShopRite, instead of worrying about Digital coupons. I wish ShopRite never moved out of Waterbury, although when I have time, I drive to Southbury. I love their hot and cold food meal selection.
Desired outcome: Get rid of Digital coupons. Make it clear and easy to use deals that everyone can use.
This review was chosen algorithmically as the most valued customer feedback.
I have been shopping at your Marstons Mills location for years. Yesterday on 4/19/23 I bought a box of this product. The issue is it expired 5 months ago, 11/12/23. I know times are hard and I have let previous cases of this go. However 5 months expired is not acceptable, nor a mistake. It is clear items are not being checked. I'm curious what the DPH would think..
Read full review of Stop & Shop
Loud music is not nice when passing thru the aisles.
I am a regular shopper at this store for about 10 yrs since I lived on campbell ave. The music is very loud and its not fair to certain ppl that wish it could b lower and regular volume instead of loud and blaring. Plz help to make the changes that are needed asap. Customers would truly appreciate that so much more and so would i. Thank you very much. Sincerely from a grateful customer.
Desired outcome: It would b Nice if the music in All of yor stores could b Lowerd at least 3 notches and then the shoppers would b More Happy when they enter the store and continue with there visit .
Customer Service and professionalism at Nanuet Stop & Shop
Today, Saturday, April 8 at around noon I was checking out at Nanuet Stop & Shop. After waiting on the line, a woman assisting on the line directed me to go to a register. The cashier was still assisting someone and to not mix my items with that other customer I asked if I could use the self check out right next to it. The women says , " sure whatever". It was obvious she was having a bad day. I asked the register next to me for a shopping bag because there weren't any at self check out and when I placed the bag on the scale before check out the self check out register required assistance. She came over with an attitude. The machine froze. I said "that was weird" and she said NO It is not because you have this scan items. It is sensitive. She was very rude and obnoxious. I continues on trying to scan my items and every time I scanned it requires assistance. She came in between my daughter and I to fix the machine. I had my wallet and phone on the table and she continues to rudely say " excuse me" and stare at me. Her demeanor was rude and like if she was trying to pick an argument with me while my child was there. I don't know if she is a manager but she shouldn't have come to work if she was having a bad day and ruin the day of others who are simply trying to make a quick stop. This lady needs some customer service training and coaching when talking and dealing with customers daily.
Desired outcome: She should be coached on being pleasant and friendly. Not lazy and willing to work. If a customer needs assistance she should be wanting to help not act like customers are bothering her.
Customer service
I have been making purchases through the online pickup for a while now. And on March 13th I picked up my order and everything was fine. The next day I checked my bank account to go pay for gas and I couldn't my card was declined. So I went on my account and saw that $250 in change was taken out of my checking account. And it was supposed to go on my EBT card. I have a email from stop & shop stating that $286 will be taken off my EBT card. The reason why the difference is because they didn't have some things. So they took it out of my checking account and made my account go negative. So I went to the store to see if they could refund me for the online pickup to my debit card and use my EBT card that I had with me. I was told no we have no record we can't do that I got the runaround. They tried calling the 1877 number and they said there's nothing that they can do. So now me a single mom who doesn't have money like that who has EBT for a reason they were unwilling to help me. With this being said I'm very upset and if nothing is done about this I'm going to have to go to the media or the attorney general. Because I feel I'm being discriminated against because I asked them to put it on my EBT card and not my debit card and they said they couldn't do anything I had the receipt and everything. I really would like a email a call anything back. Or I'm going to have to go further with my actions Thank you
Desired outcome: I would like my money back and they're more than welcome to debit my EBT card. And all the fees I've accrued.
Collect Your Trust Badge
Be recognized for outstanding customer service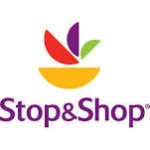 Stop & Shop

contacts
We are here to help
19 years' experience in successful complaint resolution
Each complaint is handled individually by highly qualified experts
Honest and unbiased reviews
Last but not least, all our services are absolutely free