Starbucks
-
customer service very poor
Good afternoon sir/ madam
Just now I went to Starbuck outlet at Raffles City., redeem for AIA voucher, there they don't know how to redeem for customer and they refuse they don't know anything about AIA, I need to do my self. Actually this is they need to do for us . Then I called to AIA ppl, all redeem done the staff told me as don't come and rude to them . And shout to me . I attach the pic of the staff and he don't hv right to say that I m rude. All of this claims are they need to do . Wearing red Color staff.
Thank u
Wint Myat Phyu
Starbucks
-
non fat latte
At apx 3:40 Wednesday the 17th of April I visited your market 32 price chopper location. They were busy which I understand. However the employee was miserable and rude. On top of that the latte was the worst! All milk no foam. It was rushed! I didn't dare ask for her to remake it because she was unhappy and the people waiting in line would have killed me. We have a new bakery down the street that I will try next time.
Starbucks
-
coffee
I try to get a starbucks coffee as much as I can on my way to work.
Starbucks dark roast is my fav. Only one problem. 3 times out of 5 I get a dark roast the rest I think I get whatever is left. Weak watered down horrible coffee that I discardand hard earned money I have waisted.

i realize everyone has a bad day but this is constant.
The store is
Starbucks
157 W. Garfield Rd.
Aurora, Oh 44202
This review was chosen algorithmically as the most valued customer feedback.
On 04/11/19 at 7:22 pm I went to a coffee shop at greenwich village, that is located in downtown manhattan. The starbucks staff were rude and discriminative because I could not speak in english, in addition to this I had a charge of money. First at all, the casher was talking with other person for a longer and then she decided to ask me for my order, after...
Read full review
This review was chosen algorithmically as the most valued customer feedback.
Just purchased two Grande Carmel Macchiatos at the drive through. Not sure what I got, but it tastes mostly like luke warm cream with a splash of coffee. This was after watching the server pick her skirt out of her butt crack before handing over the coffee. Had it not had a sleeve on it I would have served it back to her. Fortunately I was able to throw that away and just be disappointed with the not well spent $10.
Read full review
This review was chosen algorithmically as the most valued customer feedback.
The homeless are driving us cash/card regulars out. They haul all their belongings in, have open wounds, sleep, steal papers and even food and handle shakers with filthy hands like cinnamon, cocoa, etc. They sleep, park with their dogs and beg out front and the employees cannot keep the restrooms clean or replace paper supplies fast enough. And some...
Read full review
Starbucks
-
training your employees
I am an avid coffee drinker and a flight attendant, which is to say a drink a lot of coffee. I am in airports as much as I am home. I feel the airport Starbucks know they have a captive audience and service consequently suffers. Recently, in your Houston Bush airport the line was easily 12 minutes long. I noticed the manager coming in and out of the back, occasionally distracting the employees with questions and duties interrupting the flow of service with the 2 baristas and 1 cashier she had available. Another employee was stocking supplies that were already full. It was an interesting time managemnt play to watch as I pondered how it might be more efficient. I asked the employee who was stocking if that was the manager and why wasn't she assisting. She simply shrugged. When I witnessed the manager take off with her lunch in hand I shook my head. Having worked in restaurants and upscale hotels any manager who left the floor when the employees were in the weeds was considered irresponsible and lazy.

Another greivance I have with your product is the training involved in making a simple cappuccino. Anywhere in Europe a flat white IS a cappuccino, yet in the States you call it a flat white and charge me double. A proper cappuccino is 1/3 coffee, 1/3 hot milk, 1/3 frothed foam. I don't know how many cappuccinos and flat whites I have returned because they were lattes. When you first introduced the flat white it seemed the employees took the time to froth the whole milk to the right consistency so the milk billowed and the straw stood upright. When I have limited time between flights, waiting for them to do it right for a $5 price is unbearable when they seem short staffed as is. Lately, I am just ordering a cup of dark roast because I am frustrated watching them constantly get it wrong. Now I've noticed even dark roast is not available after the noon hour. Unfortunatley, your Pike roast is just too weak for me. My job requires me to be alert for all safety concerns on a flight with my restless and often short layovers. Further, with most people cutting back on fat or even being lactose intolerant, just having one container of cream out next to the sugar seems odd if not out of touch with your customer base. Now I've added another minute or two wait to get the attention of a barista to ask for 2% as she pours it into my coffee since the other non-dairy options would be over the top to find. At the very least, placing a container of milk next to the cream would save time, allow options and just seem less lazy. Even your stand alone stores only have cream out. Is it time to purchase more containers?
Sadly, I have some to the conclusion to just go the Dunkin Donuts to get a robust dark roast as the product is more consistent, but if PEETS or CARIBOU is available, I will go there and bypass your stands.

Sadly,

Miro Stein, once a Starbucks lover
Starbucks
-
service at starbucks coffee - tiffin river travel plaza
3/22/19 - 9:35 am

My husband and I stopped for a breakfast sandwich & drink at Starbucks (- Tiffin River Travel Plaza - STORE ID :40HSTA16. Cynthia #401371)
As I was looking around at the cups for sale on the wall waiting to be asked I needed help the 2 lady employees behind the were talking rudely & loud about some other people. Some one else came from the back and said something to them and they looked around the store.
By then I was right in front of them looking in the food case. The continued their drama filled conversation, not waiting on me or even cared if I was standing there.
When my husband stood in front of her she finally asked what we would like. By now there we other people behind us forming a line.
I ordered a breakfast sandwich. I was rudely told they were out. I said what about the other kind of sandwich?
The other lady working behind the cashier said "well the shift before us didn't do their job and get them out of the freezer so legally we can't sell them for 24 hours."
So we ordered a muffin, chocolate croissant, & coffee.
As we got in the car we noticed neither bakery item was warm.

I understand if you are having a bad day but you don't treat the customers that way...
This review was chosen algorithmically as the most valued customer feedback.
While waiting for my mobile order, a Starbucks employee was late and running through the door to get to his shift. While doing this, he grabbed my arm and pushed me aside so he could run through to work. I did not catch his name, he was young 20s and African American. This happened around 8 am Friday 3/22/19. I felt very violated and did not appreciate thi...
Read full review
This review was chosen algorithmically as the most valued customer feedback.
Order the grande Caramel Cloud Machiado. Cup felt a bit light when they handed it to me, but I needed to get to work. Once at work, I discovered coffee only filled the cup half-way - the other half was all that cream "cloud". Paid $5.62 for half a cup of coffee - wasn't happy about that. How much effort does it take for an employee to notice that they...
Read full review
This review was chosen algorithmically as the most valued customer feedback.
I visit the Starbucks in Reading, MA almost everyday because it is only a small drive from my house and usually I am not one to complain because the staff is excellent but there is one man (who I do not know the name of) that works in the morning who has made my coffee AWFUL the past 4 times I have gone and I am about to stop going there all together if...
Read full review
This review was chosen algorithmically as the most valued customer feedback.
My wife and I are stopped for coffee at 09:50 this morning, 16th March 2019. I simply requested 2 espresso coffees. When I went to the serving point the barista had mysteriously disappeared, but he later returned and was told by the cashier to prepare our coffee. It wasn't until I was sat drinking my coffee that I was looking through my receipts to total up...
Read full review
Starbucks
-
12 oz phoenix pottery coffee mug
When in Phoenix a year ago, I purchased a beautiful pottery mug at one of your Starbucks stores.
My husband and I washed it by hand since that's what was indicated on the bottom. Unfortunately one of us dropped it in the sink but we found a replacement on-line at Amazon.
Washing it yesterday I notices that the bottom had cracked into several pieces. I use a spoon in my cups but nothing invasive.
I am very dissappointed as you can image and hope that your company be willing to replace this vintage cup which I now have spend $ 80 on.

Chantal
This review was chosen algorithmically as the most valued customer feedback.
Elite staffing in Chicago has hundreds of employees who cannot speak English.. even in emergency they cant communicate...starbucks and Mc Donalds patronize this elite staffing agency. our country elected a president that asks for Americans first.. this was a majority vote for unemployers..im x law man most my life im a jew royalty member by birth...im going...
Read full review
This review was chosen algorithmically as the most valued customer feedback.
The quality control and management at the Starbucks on Appleton ave, in Menomonee Falls, WI is not good! I used to get a hot mocha but gave up that because it was only made correctly maybe 30% of the time. I now get a simple Grande non-fat latte and the red pepper egg white bites each morning. Of course that's only if they have them available. This morning...
Read full review
Starbucks
-
continuing erosion of quality
Hello Starbucks,

My wife and I are traveling quite a bit, and we like pausing for coffee.
These past years we have travelled through many states in the US,
and we are observing a clear tendency towards decreased quality and reliability in your coffee.

The main issue is that it has become more and more tasteless,
due to what seems to us as a constant weakening of brews and saving of coffee beans.

5 years ago, a Medium Latte would be a fairly reliable and enjoyable cup of strong enough coffee to keep us awake on long drives.
Since then, quality and taste have deteriorated to the point that now even with an extra shot (or even two !) the coffee, frankly, tastes totally lame.

In addition, the quality varies greatly between places.
This to us totally flies in the face of the concept of a franchise,
particularly of a company like Starbucks.

It is very disappointing to us and makes us angry.
Paying upwards of $11.00 for two medium lattes with extra shot is really ridiculous, taking into account the lack of quality.

I am attaching a foto of the most recent example.

I am sorry to be so clear about this, but it has angered us for too long, and has happened too often.

Mark & Gabriele Seelig
Lake County, California
Starbucks
-
horrible staff
I have been visiting this Starbucks for many years, unfortunately today will be my last day. Since the departure of your store manager Will, the leadership has fallen under Jerrek. That leadership style is not working for this suburban branch.

Today when I was in your store I was appalled to see two Baristas talking loudly to one another. They were using language that I would expect to hear in a bar room or on a Naval vessel. Cursing like a sailor, with racial tones and four letter words galore, inclusive of the infamous "F Bomb".

This was 0600 today and is not the way I expect nor want to start my day. I am extremely disappointed as I look back and see what my local store has evolved to. I would strongly recommend that the management team look closely at their local leadership at this location and change him out. Obviously not working here.
This review was chosen algorithmically as the most valued customer feedback.
First time I bought a small cup of coffee at New Target Starbucks store. It was on February 16 around 3:30 or 4pm. Young girl a Cashier.. service with such Attitute. I was so dissapointed by that behaviour of that Cashier I put $ 10 dollars on counter to pay for my coffee. And a girl Cashier start talking about >Courtesy>. Well. I hope that young lady...
Read full review
Starbucks
-
Drink made with old milk
This morning (2/15) I went to my usual Starbucks inside of Kroger and I ordered a drink (Venti iced non-fat vanilla latte with an extra shot) which is what I get multiple times a week. When I got to work I tasted it and it tasted really off... there was no vanilla syrup and the milk tasted spoiled. I had a co-worker taste it and she agreed, so I had to throw it out. If possible I would appreciate a refund because I lost out on a $5 coffee.
This review was chosen algorithmically as the most valued customer feedback.
Hello, your company has two intolerant racists at this location. Christopher, tall and blonde may be new and Steven also tall, dark brown hair and facial hair. Both of these employees have been seen and heard using racist language at a very loud voice level and then laughing at their rude comments. I noticed one racist employee left not long ago and now...
Read full review
We are here to help
16 years' experience in successful complaint resolution
Each complaint is handled individually by highly qualified experts
Honest and unbiased reviews
Last but not least, all our services are absolutely free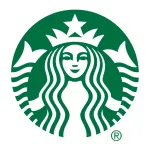 Starbucks contacts