This review was chosen algorithmically as the most valued customer feedback.
I ordered a venti caramel frappuccino and a cafe mocha, after waiting 25 min for my order I received what tasted like an iced milk with whipped cream and a hot chocolate. Couldn't taste a hint of coffee in either. Starbucks has been going downhill with their quality for a very long time and a lot of the employees seem to be poorly trained. This is the worst Starbucks experience I've ever had and not sure I'll ever return.
Read full review
This review was chosen algorithmically as the most valued customer feedback.
Yesterday 25th July 2019 at 13:00, I went to this branch for the third time and the last time. The woman was sleeping, while the guy taking the order. He woke her up as it was getting busy. The wooden floor was wet and the place was stinky because of that. They took my order, and I went to sit. I was waiting for him to call my order, bit he didn't. I saw a...
Read full review
This review was chosen algorithmically as the most valued customer feedback.
I am a regular customer at Starbucks Tawam Hospital, Al Ain UAE. I prefer to have my take-away coffee with milk and extra milk on the side, in a smaller cup, also take away. Since last week one barista was very reluctant to give me extra milk and this morning the supervisor of the Tawam starbucks branch refused to give me extra milk in a small cup. The...
Read full review
This review was chosen algorithmically as the most valued customer feedback.
On July 11, 2019 I was meeting with a client meeting at the Starbucks located at 11 E Central Street in Worcester, MA To my unfortunate surprise the conditions of this Starbucks was beyond gross in all areas noted above. The caked on dust on the perimeters of the chairs, on the wall art, and countless dirty tables was beyond acceptable. It was not busy and...
Read full review
This review was chosen algorithmically as the most valued customer feedback.
I went to starbucks on 7/18/2019 at 5:30 am to get a tomato panini and iced green tea. well the sign said no ice. so I asked if I could still have the green tea just no ice and was told the brewing process requires ice and not water. I am confused...please explain? I travel to this specific one because of the friendly customer service but was very...
Read full review
This review was chosen algorithmically as the most valued customer feedback.
I find this behavior from starbucks outrageous!!! I have been a fan and patron of starbucks since 1991, I will no longer be a patron!! I have been a gold member for over 15 years now. Police are not the enemy!! Police are protectors. I'll guarantee if this person is ever in need of a police office they sure won't feel "uncomfortable" about calling them or...
Read full review
Starbucks
-
arizona treatment of police officers
Unfortunately I am extremely disappointed in the way Starbucks employees in tempe Arizona treated police officers. I am waiting for the final story to come out. This is absolutely disrespectful. I have been a starbucks cutover for a very long time and I am on the edge of no longer going there and not paying for my family to get anything there as well. How dare you don't treat Police, Fire and Military with respect. This hate cop etc is being supported by you at Starbucks! If you have an emergency maybe you shouldn't be calling Police officers for help and protection!
This was in the news:
Over the past few years, the left-wing created a culture of hostility towards police officers and other members of law enforcement. Americans have witnessed this as various progressives took to the streets in protest and baselessly accused police officers of harboring racial prejudice. It's also worth noting that many protesters have called for the deaths of law enforcement officers and attacked police in the streets.

Sadly, the anti-police culture remains alive and well to this very day. On Independence Day, five police officers were requested by a barista to leave a Starbucks based in Tempe, Arizona,
Starbucks
-
abuse to tempe az police officers
I am so distressed over the treatment of the six police officers on our July 4, 2019 Independence Day! How can a barista be so rude and kick these six protectors of citizens out of the store at the request of one customer even under the supervision of the manager? I wonder if possibly that one customer felt threatened because that person maybe had a warrant for armed robbery or some other crime? That could surely cause one uncomfortable distress!
I myself would feel safe with law enforcement near as would many others who have no reason to be uncomfortable around those working for our protection. Some of these officers are veterans of our military who have fought for our constitutional freedom which our country enjoys even though Starbucks likes to damper some of those rights even for private citizens.
Yes Starbucks apologizes to the Tempe Police Department but will Starbucks go to the extreme to close stores to retrain the employees as it did a couple years ago for three young men asked to leave a store? My guess is it will not though it certainly should to teach some respect for those called upon when they have situations they want/need protection. I have had my gold card for several years but I'm strongly considering surrendering it as there is more and more disturbing actions within the Starbucks Corporation.
Respect and #backtheblue and lose the disrespectful persons behind that counter
Cindy Spiva
Starbucks
-
no decaf coffee.
In May 12-14 we took a train to NYC! It turned out to be very rainy and not very warm. Went to Starbucks to get a cup of coffee. I can only have decaf. No decaf. They never offered to make any. Went a couple of blocks up to another Starbucks. They had decaf. This was on 8th and 51 st. Much cleaner and very friendly. Other one I think was 48 and 6 th. Then a new Starbucks was opened in New Hartford New York. No decaf. Never offered to make any. I will never take the time to go again. Then tonight on the news We hear that police where asked to leave a Starbucks in Arizona because a person was not feeling safe because 6 cops went in to have coffee. Yikes!
Starbucks
-
I had to clean the toilet to sit on it
To whom it may concern.
My name is Rehana. I am a regular person who goes to costa and Starbucks. I went inside this Starbucks a few times because I had work to finish in the Egyptian embassy. The first time I entered Starbucks im city centre nasr city Cairo it was a big hassle I wasn't allowed to sit upstairs or far back downstairs because it was closed due to ramadaan. The employee literally was shouting.
I ignored it then I went the second time and I bought my coffee and walked out because they are very unmannered very minor skills. The latte tastes very bad at times if purchased from this Starbucks. I went a few days ago I'm suffering skin infection on my hands and feet I had a stomach problem and went inside this same Starbucks to use the bathroom. It loyally had stool spots all over it disgusting I quickly asked the staff if she can clean it they said fine but totally ignored it I spoke to the lady maha I think it was her name but she went inside clean the floors and walked out I asked her is this cleaning she replied yes I will not do more do it yourself as I had taken pictures I was literally in pain cleaning that toilet to use it
After that I spoke to the lady down stairs and they said the manager is off since days at one point she said he is here his name is Hassan then something changed they literally ignored it
I had to come home and take a shower all though I was in pain as it was
They had no manners of speech I will take this further because it was the most discussing thing to do clean a international toilet to use it because it was in a bad state the floor the toilets the sink hygiene standard are poor
Also they never give my change back when asked they grin at it !
Over whelming experience
Inside rehab city square they never have change when you give 40 le or 50 le loyally a con also the full the takeaway cups less in rehab city in Ramadaan I bought a water bottle my daughter Molly sat down to drink it and he said no get out or buy something it is not allowed to sit here if you are purchasing water and we were only going to sit it here for 15/20 mins and leave he did not let us
After that I started using costa and after a long time I went back to Starbucks a few days ago same thing they never have change
It's your company it's your duty to stay on top of things CHECK YOUR CAMERAS YOU WILL HAVE THE PROOF here are a few pics I have taken in nasr city city centre Starbucks
The most filthy toilet Owner Starbucks wow that is shocking looking at it in uk or USA they are pretty upto standards with hygiene
Also another thing the managers are never seen or found that's amazing!

Rehana
01067362112
Starbucks
-
caramel ribbon crunch drink.
I am a regular customer at the Starbucks at 800 7st NW Suite 305 Washington DC.

I come to store every morning for coffee. I usually get hot coffee but I recently tried a caramel ribbon crunch, that drink is awesome. Very sad to say, that within the last two weeks, the store has been out one or more products, that has prevented the drink to purchase. Whip cream, the Crunch and then today the special caramel sauce. I just feel as being a consumer that comes into this store faithfully, every morning a little after 5am, you would be able to purchase this coffee. I spoke with the store lead/supervisor, which I believe her name Marrissa, stated that this drink is only for the summer, and it will always be missing something. That really sadden me as an consumer that a corporation large as Starbucks can't keep stock for a signature summer drink, why advertise if you can't sell the product. This is just not a one time deal where the Caramel Ribbon Crunch couldn't be purchase, it's going on day seven as of this morning June 24, 2019. The store was out of the specialty caramel this morning to give the drink the caramel taste it should have. Shame on Starbucks to promote a summer drink and can't deliver on it, let alone have employees knowing they want be getting deliveries of certain items where the product cannot be available. Fix it Starbucks. I purchase coffee here every morning around 5:10 am before my commute on the train

Anthony Wilks
[email protected]
Starbucks
-
the branch is a mess
all the tables are dirty and filled with used tissue and dirty wipes with trays with leftovers from previous customers ...you cant find clean space ti sit in it...and this is repeated on many branches .very poor hygiene...no one care to clean where the customers should stay and I'm not supposed to clean others spots to find where to sit! photis are from the branch is n Cairo festival city ...
This review was chosen algorithmically as the most valued customer feedback.
Huge Starbucks fan but this Pittsburgh airport location near the baggage claim area, costumer service is just so unprofessional and very rude. Not the first time when i experience unprofessional costumer service with Starbucks barista at this location. Please provide extra costumer service training. Much need it specially when Starbucks barista have to greet so many passengers and guest. Thank you
Read full review
Starbucks
-
6/17/2019 starbucks at cobb cherokee town center, georgia (the one inside the mall)
The manager used racial slurs during her meeting with other employees. Their so called meeting happened at a table right next to my table. I am a customer and I heard it very clearly. The manager was throwing racial slurs and other employee were laughing about it trying to respond to the manager. It was an ugly sight. The store manager's name is Ashely. I do not know her last name. She was acting like a mean high school bully in a Starbucks where she works as a manager. This kind of behavior is unacceptable. She does not deserve to be in a managerial role. The manager was obviously influencing other employee who were under her in a very negative way. Please this needs to be fixed. I will keep filing a complaint. Please take a look over this. I know far better and sweeter good hearted Starbucks employees who are way better better fit for the managerial role. Ashley should look at a mirror and look at herself before criticizing the looks of others throwing racial slurs.
Starbucks
-
services
Dear Starbucks ' today's morning 17-06-2019 - I visited D699 - starbucks Enoc 1032 MBZ Road Drive Thru Dubai UAE .
i purchase two cappuccino one fro my boss and one for me ., both cappuccinos was unpleasant, no flavor, watery etc.
id do you want to contact me my phone number is +971528731508 if do you want to send a mail [email protected]
The complaint has been investigated and resolved to the customer's satisfaction.
Starbucks
-
service
Today my parents were at Starbucks Dandy Mall Branch, Cairo, Egypt.
One of the waiters was so impolite with my parents. She started a fight with my mum regarding a chair.
My dad was getting the order and mum was sitting, she came all the way to her and told her you can not keep the chair with no one sitting on it. My mum told her that her husband is getting the order and he will use it. No one needs the chair anyway. She insisted that no you can not keep an empty chair.
When my dad came back he heard the whole story, he went and complained to the manager (His name is Ibrahim) who apologized and was very decent. He asked the waiter to go an apologize. But she went back and told my mum that the whole incident is tapped and she will make a big deal and that she's not going to apologize.
This is not the kind of service you expect from a Starbucks barista honestly. I'm expecting an action to be taken with this barista.
Thank You
Christine
Starbucks
-
failure to control unusual noise problem caused by patron
I really like Starbucks and after my early morining swim workout I stop by Starsbucks at 125 Street Manhattan, NY, for some of their great tea.

So this morning, June 16th. 2019 I stopped by around 10 am and was drinking my tea and reading a publications, when a small child started to scream.

Well Starbucks is not known for its monastic silence, but most people like myself, can cope with loud convesations, cell phones, music and of course small children. But the cause of the child's continual screaming was unusal. From where I was sitting I could see that the woman she was with was deliberately teasing the infant by proferring and withholding a beverage she, (the woman) was holding. She appeared to obtain some satisfaction by distressing the child into constant screaming.

After about 20 minutes of this teasing/ sceaming. I shouted over to the woman, (without approaching her or leaving my seat), to stop the noise which she, (the woman) was enciting in the child.

In response the woman made an obsene gesture and contimued to tease the child.(Both, by the way were causcasians)

While the screaming continued the manager of the Starbucks store, approached me, (not the woman), and told me to leave. Since I was not the cause of the problem and had not finished my tea, I said I would leave when I was ready. Where upon he called the NY Police. (During this time the teasing/ screaming continued)

The police duly arrived after I had finished my tea and was on the way towards the door and apparently not knowing the details of what was going on, escorted me out.

My problem with all of this was that the mamager, whose name is apparently George, made no effort to either ascertain the cause of the child's continual screaming or to speak to the woman in question who was causing it by her teasing conduct.

It seems to me that perhaps Starbucks should instruct their managers on the appropriate manner in which to deal with such situations which also annoyed other patrons in the store at that time.

Simply calling on the police, who have more serious duties to attend to in New York, in order to evict a patron who complains in such circumstances, without investigating the cause of the child's continuous screaming, seems inappropriate and displays a serious lack of judgement.

As stated above the screaming situation was unusual and warranted investigation by the manager. So perhaps Starbucks could stress the need for its managers to be more proactive in such circumstances and less reliant on the NYPD.

This would contibute to a happier Starcucks' experience and avoid totally unnecessary embarrassment.

Ian Anderson.
Starbucks
-
storke & hollister 6:35am june 14, 2019
The barista is so occupied with filing the on-line orders, the walk up customers were forced to wait an extra long time for service.
There were three customers and two Baristas in the room, the customers were all seated, already served. The Baristas were busy with on-line orders. I was told they would be with me in a minute, that minute turned out to be five minutes. When I mentioned the un-fairness of this scenario, the Baristas was arrogant and insulting in tone.
This is a trend that is getting worse.
Is it Starbucks policy to cater to the on-line orders at the cost of the walk in traffic?
There is a morning coffee establishment two doors over. I will go there from now on.
It's been over a month without spending a penny in a Starbucks. The ma and pa coffee spot next door works great for us. We meet, get our coffee and snacks, talk, laugh and enjoy life.
We do notice the folks leaving the Starbucks next door. Non of them seen happy, they all have sour faces. Hmmm, maybe it is the attitude and behavior of the Starbuck employees.

Loving life more without the rude, pushy and jerk-like behavior of those Starbuck employees.
I appreciate you admitting to talking down to us. It is obvious why your store is often empty. Another concern that came to mind: given your promptness to insult the customers, I now have a serious concern about you handling food products for the public. At any given moment will you snap and inject a dangerous ingredient into the product you are preparing?
I remember the Tylenol scare!
Perhaps your psychological balance should be evaluated!
Every adult with a normal IQ will consider this.
This review was chosen algorithmically as the most valued customer feedback.
Ordered 2 Vanilla Iced Coffees on the WV turnpike travel plaza on June 9 around 1pm. They cost $6.47 for the 2 (receipt photo attached). Left the plaza and got back on highway then tasted coffee and it was horrible and undrinkable. No vanilla at all and the coffee tasted like it was a week old with a really bad aftertaste. Don't know what happened but it...
Read full review
Starbucks
-
lack of pride day participation
Hi I live in the suburbs of Philadelphia...attended the Pride Parade yesterday supporting our son...his company was in the parade and he carried the companies' banner...every place in Philly offered deals, special drinks, etcetera...even the train going into Philly was free...we live in an educated and very nice suburb...shame on Starbucks...upon arriving home we went to the drive through in Devon I asked if there was a special discount of any kind for Pride Day (a big deal by the way and one the Company should DEFINITELY support)...the guy asked the manager then turned to me and said "Sorry, nothing for Pride Day"...OUCH...shame on Starbucks...a very disappointed Mom
We are here to help
16 years' experience in successful complaint resolution
Each complaint is handled individually by highly qualified experts
Honest and unbiased reviews
Last but not least, all our services are absolutely free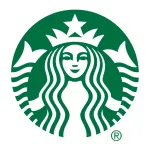 Starbucks contacts