Sam's Club complaints
759
Sam's Club
-
Optical Department - Maplewood, Minnesota
I had an eye exam and purchased two pairs of glasses. I purchased one pair for the computer and one for driving, both made me dizzy and blurred my vision.

I went back to the Optical Department and the person told me, "We have to go by the prescription, there's nothing we can do."

I would like a refund for both pairs of glasses.

C. Maier
[protected]@yahoo.com
Desired outcome: I would like a refund for both pairs of glasses
Sam's Club
-
refund
This is the second complaint as I never received a response from the first and we are turning this over to the fraud unit against Sam's Club and the card company that the charges were made through. Someone took over $194 out of my account twice for something that I did not purchase on line or in the store, and per your people with samsclub.com and the store, there is not order from me or transaction, but it clearly shows on the bank information that it came from samsclub.com. The bank is giving us the run around on giving the refund back telling us to contact you and to give it time when it has been a week, long enough, in fact too long. You all keep telling us to get with the bank. Someone ...somewhere...better get this resolved fast as it is preventing me from paying my rent. It has already been turned over to the fraud department for the bank, Sam's Club will be added to the complaint if this is not resolved asap.

Rex Duffel
rex.[protected]@gmail.com
Desired outcome: Refund of all money taken
Sam's Club
-
online/APP orders never received
I ordered new mattresses for myself and my 2 sons on July 18, 2020. I regularly checked the app, the same one I use to shop in the brick and mortar Sam's club thinking there was a delay due to Covid. 1 zinus full mattress was delivered which was supposed to have a metal base with it at the end of August. I never received the full metal base, zinus queen mattress and Serta perfect mattress/ box spring combo. I started contacting Sam's club online in September 2020 I spoke to 17 different employees through email and phone calls some claiming to be management from corporate and back office all had the same accent, most didn't seem to understand english by answering me incorrectly or not at all, they could be very rude at times one guy who claimed to be a manager at corporate was so rude and started shouting at me telling me I did receive my order. I got fed up so I contacted my local Sam's clubs several times trying to find a corporate number they gave me the same number that I called for customer service, the managers at my local Sam's clubs also said that their stores and the online Sam's is 2 separate entities even though I used the app I used to shop online that I used for the shop and go app in the store. The app still shows my items are on the way, I received a portion of a refund after I requested a cancellation, but still have not received my other items or my entire refund. each time I contacted customer service I was told the person I spoke to would take care of the problem most I never heard from again and some didn't understand english very well so I got nowhere with them. I did get a refund for all other items but not my serta matress and box spring
Desired outcome: refund for serta mattress and box spring
This review was chosen algorithmically as the most valued customer feedback.
On july 26, 2021 I went to sam's club in regards to the tires I bought in feb.2021. I took my car to get aligned and they said the tires are not good (they have bumps). Sam's club is stating the car needed to get aligned within 30days of purchasing tires, but the receipt and warranty states they recommend alignment and if it's not done it would void...
Read full review of Sam's Club
This review was chosen algorithmically as the most valued customer feedback.
On July 15 I walked into the Sam's Club by my house. My daughter who is away in college needed to have her tires replaced. So we went to the on 7810 West Colonial, Orlando, fl 32818. We spoke to the sales person and explain that we wanted to order the tires but have them installed in Tampa because my daughter goes to college in Tampa. He explained that I...
Read full review of Sam's Club
This review was chosen algorithmically as the most valued customer feedback.
Hi, I have purchased the 2 pack containers Caesars salad kits lately and the very last ones had a abundance of pink blemished leaves and core. I barely ate any salad for lunch due to the removal of the blemished pieces. Thank you in advance. Evelyn Ruiz [protected] - Cell [protected] - Home
Read full review of Sam's Club
This review was chosen algorithmically as the most valued customer feedback.
Over 2 months, I have spoken to the managers in the store about the baked breads. All of the breads are burned. I have been trying for over 2 months about the dinner rolls. They are terrible and not fresh. Each manager I speak with they say they will speak to the bakers, but apparently never do. I spoke to one of the ladies in the bakery on Saturday, she...
Read full review of Sam's Club
Sam's Club
-
At & t
I know this needs to go to At & t but they have been ignoring me for over a week. I got a phone at sams club and everything the sales rep told me was a lie! This should not be allowed to happen at Sams club! I need to return this phone and cancel the plan but no one is helping me from At & t!
I just got the membership with sams club about a month ago but I will cancel it if nothing gets done about this!

my email address is ghazal.[protected]@gmail.com
phone # [protected]
Desired outcome: Cancel service with Sams club and At & t
This review was chosen algorithmically as the most valued customer feedback.
Sam's Club Mastercard automatically charges your card membership fees every year. This year, they charged my card without my knowledge. Furthermore, they double billed me, making a second unauthorized charge. When I complained about it, they offered store credit. If you cancel your card, it damages your credit score. Once you apply for Sam's Club credit...
Read full review of Sam's Club
This review was chosen algorithmically as the most valued customer feedback.
On July 4, 2021 I purchased a box of TNT Fireworks Mega Star for $99.99. This box was a total misrepresentation of its contents, the pictures and the wording on the box are very deceptive, the box contained nothing illustrated on the box, Four of the fireworks did not ignite, My kids were disappointed that none of there fireworks went up in the air like the...
Read full review of Sam's Club
Sam's Club
-
Membership for manager
Blackbeard's Restaurants -- Paula Bonillas #101 59170 [protected]
July 3, 2021
Sam's Club website makes it appear you can add people from your company, but after going through the process, adding my manager's name (Brandon Marshel), etc., my credit card was charged $11.18 for what? I don't know. And Brandon wasn't added! (Order #[protected].)
Prior to going online, I had attempted to call Sam's. I called 5 times and never got a live person. In fact, the calls were dropped. Then after the online fiasco, I went to the Chat option on their website and, after explaining the problem, I was told they couldn't help me. I was then given a number to call, which I tried 6 times! The agents actually hang up on their customers! After trying Chat once again, I was given the same nonsense, and was told I could just "come in" to resolve this -- or try calling the number to reach Membership "CARE" Representatives (laughable). ... I decided to take a break. It's a holiday weekend and now I have shot an entire morning simply trying to add a manager to our membership. It shouldn't be this hard.
Desired outcome: To add a manager! And refund the $11.18 for whatever that's about.
This review was chosen algorithmically as the most valued customer feedback.
While scanning my items, I was approached by a Sam's employee, who said that if I was not a prime member, I could not shop early, even though my business card clearly says early shopping 7:00-10:00 am. I said "I've shopped early before with no problems" and she said that it has always been this way. She was wrong! Our business has Sam's First Data credit...
Read full review of Sam's Club
Sam's Club
-
Customer service
On 6/28 at 12:10 P.M. I was checked out by a clerk, I refuse to do self checkout because I am not an employee of you store or any other. I spent a total of $195.71. When going out the door the girl scanning said my mushrooms weren't scanned in and she wanted me to go to a register and pay for them. Remember an employee scanned my things. I told her I wasn't going back and she could take them. She handed me back the register receipt and I saw that indeed the mushrooms had been scanned. She said the price was not the right one. This has nothing to do with me, it was scanned and that's what it came up as. The price she had was 40 cents more than what I paid. She said I must have some other mushrooms in my cart, which I told her I did not. She proceeded to go through my cart. With a line gathering behind me. I was embarrassed. She finally gave me back the receipt and said I could go. Don't think this is a good way to treat customers. It will be a while before I go back. This Sams Club is located in Dickson City, Pa. My e mail is [protected]@gmail
Sam's Club
-
Sams Club Member helpline
I called the number on the back of my Sams Club Credit Card to ask about a charge that i had not made. They ask me over and over to repeat a whole lot of personal information. They never did get me to Customer Service in reference to what I was calling about. They then wanted to charge a lot of fees for a Walmart gift card which I kept declining but none the less they then tried to give me a Confirmation Number! Being such a good member of sams club, I found this to be like sheer Fraud! I never got the help I needed until I went on line to Contact sams customer Service. I fear that they will try to put a lot of unauthorized charges on my account. This experience was Very Disturbing to say the least. Very Truly, Sharon A. Goodbub Tel. [protected]
Sam's Club
-
business relationship vs. political/social activism
I have been a member for close to 30 years and have always loved shopping in-store and on-line. However, I take issue with a place of business becoming involved in political and social modern trends. Many Christians (followers of Jesus" as we have condescendingly been called) take offence at your recent efforts to make Sam's Club politically and socially acceptable to the secular or agenda-driven segment of society. I don't expect to be greeted by articles on employees and their personal issues when all I want to do is purchase tuna. I had already recognized the futility of taking on Walmart, but I had hoped Sam's Club had more respect for the Judeo-Christian ethic. I am seriously considering dropping my membership at renewal-time, but I wonder if it will matter to anyone but me.
Sam's Club
-
Home Delivery
I order delivery once or twice a month. Today my order arrived with banged up items due to the lack of packing pillows. They did not put any in. They also packed food with deodorant and Nair hair remover, which one of the hair removers opened and leaked. I have tried calling the store, but they dont seem to answer calls. Probably the end of my Sams days...
Sam's Club
-
Customer Service/Worker
During Covid we switched from Costco to Sams Club because you catered to the Seniors better, and have been with you since. But something very upsetting happen to us on 06/16/2021 at about 11:06 am. We just left the self check-out and was walking out when a worker was looking down at her phone and almost ran into us. We stopped fast and the lady behind us ran into us and ran up on my husbands heal. (hurt!) My husband was upset and said to the worker that it was her fault and she needed to put the phone down. The worker pushed my husband and told him to get the F... away from her. We then left the store very upset. I do believe that the worker should be fired! Can't tell you her name, she was a little heavy. This all happened at the Palmdale store. We normally go on early senior days and the people are so nice. Just want you to know what kind of workers you have on staff.
Desired outcome: Person needs to be fired
Sam's Club
-
unethical behavior
I was scheduled for an interview with the pharmacy at Sam's in Lubbock tx for 6/23/2021 at 11am I arrived at 1045 and was told to go to the service desk where I could get more help I followed up with them and was told to wait in the breakroom had waited for an hour so I call to see what was going on and to inform then I had to take my son to a doctors appt at 1230 and was told he interview is cancelled then they hung up on me. as i went to my car to call to speak with Cassidy who has set the interview up i got transferred to the pharmacist who then said its canceled its a no go as i asked why i was there waiting he then said I'm not going to argue with you and hung up.. that's so rude and unprofessional had it not been for me waiting so long i wouldn't of missed my sons appointment
Sam's Club
-
Shipping with the shipper for Sam's Club NSD and Sam's Club for non-cancellation of item
I have contacted customer service several times and still have not received the item I paid for on 5/27/21.The problem is the NSD shipper, I have multiple case numbers: [protected] is the most current one and there are several with the same representative who is called Thurman. I started out with Ref No.[protected], then with Thurman after that with emails and still have not received what I purchased and or my refund. I have been super patient but this is the last straw and I want a refund and my membership cancelled. Today is 6/23/21, give me multiple breaks! This has been a ridiculous experience and the worst experience with customer service I have ever had!
Desired outcome: Refund and cancellation of membership
This review was chosen algorithmically as the most valued customer feedback.
I bought my disabled broth a tv at a c Sam's club in North Charleston Sc. I live in Georgia. My brother picked it up fine but when he got home the tv had been dropped or something. Only half the tv worked. He went immediately back to Sam's they would not let him in the door. Could not return it at all. I call the manager Alicia and was told I would have to...
Read full review of Sam's Club
We are here to help
16 years' experience in successful complaint resolution
Each complaint is handled individually by highly qualified experts
Honest and unbiased reviews
Last but not least, all our services are absolutely free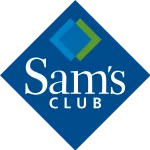 Sam's Club contacts