Ryobi Tools complaints
43
Ryobi Tools
-
Leaf blower
I mean I'm complaining but I not don't want to complain but I moved out in 98 I think and I went to buy power tools and my dad said get black and decker I think they were out I don't remember so I bought a ryobi drill and I've only bought ryobi since but I needed a new set so I bought the value pack or whatever its called and my trusted brand works for like 5 minutes and dies and I know you might be thinking battery but I have two witch makes me wonder if I somehow got a bad batch or is it that now that ryobi is the leader in tools that maybe that the quality is lower?
Desired outcome: No real desired outcome except I just don't want to use another brand or worse buy another tool and getting the same result, I can't trim my garden and there ain't no game on so I figured that I would just ask
Ryobi Tools
-
Hedge sweep trimmer
Tried calling service department. The recording told me that I needed to chat online. I have tried to start a chat several times recently but got the message it was unavailable. It doesn't seem like your customer support department is very good. I need someone to contact me so I can get the information I need.

I just tried the 3 service centers in my area. Those numbers are disconnected. When I tried to get a parts list, it took me to a page error. This is unacceptable.
Desired outcome: I would like a callback to discuss my problems. I sent a text message that was never answered.
Ryobi Tools
-
Ryobi Technical Dept UK
Considering the number of Ryobi tools which are sold in the UK, why do you not have a Technical Dept that can deal properly with technical issues. They inform me that they are simply an admin department and cannot deal with practical issues. There standard answer is to return to seller and get a refund or replacement.

My last issue is with the Ryobi Vac.blower. The blowing function does not work because the tool you place on the air exit from the tool does not fit flush with the main body of the tool.Air leaks out at the join. It is clearly a design or tooling problem.

The technical dept do not even seem to have an example of each Ryobi tool so they can replicate the problem.
Desired outcome: Confirmation that it is faulty or I am using it incorrectly
Ryobi Tools
-
ONE+ 18V Lithium-Ion Cordless EVERCHARGE Hand Vacuum Kit with 1.3 Ah Compact Battery and Wall Adaptor/Charger
Bought this hand vac. at Home Depot for Christmas 2021, Order Number: WP16537109, it was only used 3 times, it was winter.

Worked great for the first 3 times we used it, now the battery just keeps flashing green and will not charged. I bought it Oct. 28th for my old man for Christmas, he used it like 3 times to vacuum his new truck. Now it is no longer useable.

Some Christmas present it turned out to be.

I was buying all the ONE+ tools to replace his, but if the batteries are not any good I will have to rethink my choice in brand.
Desired outcome: Replacement battery
Ryobi Tools
-
Ryobi
We as a company has about 50 or so different ryobi tools. Over the past year we spend about 300000 on tools ryobi. However in the past year ryobi has proven to us that they are not a reliable brand to use.

We have taken several of our broken ryobi tools to ryobi nelspruit. Every time we get a acount from them for tools no older then 4 to 8 months.

We would not recomend ryobi to anyone. A guarantee meens nothing to them, yet they display this on all there boxes.

Shame on u ryobi.

We will now start a channel where we prove to the world what low budget crap u sell.
Desired outcome: You deside, as we are fed up with your feedback.
Ryobi Tools
-
Ryobi 70 pcs set
I have bought several of these in the past years, and I have always liked your tips/bits. However, the 2nd and 3rd to last kits I bought were awful. I grabbed the new sets, because I was going to be in the middle of nowhere, and I wanted to make sure that I had everything I needed. Problem is, it was the only bit/tips I brought, and in about 10 minutes, I went through all the #2 bits. I had to drive 2 1/2 hours to buy more bit/tips and screws. I actually thought it was a problem with the screws, so I bought a plethora of different brands of screws and bits . This kit worked like the ones in the past. When I got home my 85 year old father insisted, we find out if the problem was with bit/tips or the screws. He is a brilliant man, and he believes, life is a science project. The problem was bit/tips (which is it?). I am sad to say, there was more play in the two kits, than in the newest kit, so they spun out in a matter of seconds. We used calipers, visual, and some type of a wad test.

If you would like pictures I will gladly send them to you. I chucked the first two, but I have the rest. I wish I could attach below, but the only way I know how to attach a picture is if I use my phone. [email protected]

I hope this is understandable.

Tina Strandberg

651-239-5086
Desired outcome: The experience stunk, whatever you think is fair.
Ryobi Tools
-
Battery tool kit
I bought a tool kit 4 months ago in Florida just to do work on moms house. No heavy construction work being a union carpenter for over 30 years I thought these tools would be good for puttering around since all my tools were in Massachusetts.I can't believe the two batteries that came with the kit both died. I have a marital kit that I've had for 11 years and just had to change one of the batteries. What's with that kind of quality, now that I have the tools I'm FORCED to by new batteries that's BULL SHIT
Desired outcome: I want 2 new batteries that will last longer than 4months of minor use!
Ryobi Tools
-
RY25AXB
Blower started first 2 times I used it. Then would not start after following instructions completely. Tried it many times over many days. Only used canned mix, good brand of fuel. Took it back to Home Depot. They reported I had used bad fuel and unit was starting and running well. Tried it many times over next 3 seasons. Sent it back again. Same report came back (working well). Took it to a small engine shop. They changed spark plug and stated they got it running twice but to only pump bulb 2X, not 10X as instructions state. At home could not get it started. Took it to another small engine guy. He got it to start several times by spraying brake cleaner into combustion chamber. I also got it to start 2X over 10 tries using that same cumbersome method. In short, over almost 2 years, I have been able to use it about 5 times in 20 or so tries. Totally a worthless piece of $140 plastic. I would never buy another Ryobi gas powered unit.
Desired outcome: Too late for a refund. I would like to have a Ryobi representative show me a reliable starting method.
Ryobi Tools
-
P2109 blower and battery charger
Hello,

I was given a P2109 blower. EU18294D23066 18V two Christmas ago 2019. It worked fine until the 3rd time i needed to charge the battery about 2 months later. We do not use it very much. We bought a new battery charger and battery and continued light use.

The reason i am writing this complaint is because this past Saturday, October 2, 2021 I put the battery in and the blower would not turn on. I also have a Ryobi weed eater and the battery turned it on. The blower will not work.
Because i did not report or complain about the faulty battery charger but now the blower does not work. I feel compelled to report this now. Two defective products in less than 2 years.

I would like either a replacement for the blower or a refund please. i will take the loss on the battery charger since i did not report it.

Thank you for your time.

Jessica Drunasky
[email protected]
602-3011540
Desired outcome: Replacement or Refund of Blower
Ryobi Tools
-
Warranty service
Ryobi battery 48v 100amp riding mower. 3 year warranty after 2 years (think 2 years and a week) stopped working., First location they told me to take it to would not work on it due to battery powered, Took it to second location (not close) and has been in shop over 3 months (mid June now end Sep) and still waiting for parts. Was not offered a replacement while in shop. Was not offered time added to warranty for shop time (over three months and 11 days, still counting.
Ryobi Tools
-
Generator said it was mailed to me never came
I went shopping for a generator to power my rv after shopping around I decided to end my search at home depot cuz I found a ryobi brand generator that was reasonably priced I paid the extra for the extended warranty and everything after using it for about 2 weeks it froze up I took it to a ryobi tech after 2 weeks they called me to inform me it was a manufacturer defect and it should be replaced fairly quickly after a month I called the tech back and asked what was going on he I formed me you guys had not gotten back to him so I got the claim number and contacted yo u guys myself I was informed that a generator was mailed with no notice to anyone almost a month ago and I have yet to have anything arrive at my doorstep now I'm being told I have to fight with FedEx about it cuz it's not your guys problem anymore but that is wrong it is your problem you guys were notified not to mail it to anywhere but the techs shop cuz my neighborhood isn't the best and you chose to mail it somewhere else I'm sure you have insurance on it and can have it replaced please I spent 900 dollars with your company why am I being treated like I'm stealing from you contact me back please I have all the info recipt for purchase along with claim I'd and tracking of the mysterious generator that disappeared from FedEx 7025042641 [email protected] thanks
Ryobi Tools
-
Ryobi edger trimmer
I bought a second one thinking it was my fault that this lst one fell apart . Well, the same thing happen to the second one. Didn't last one season. You adjust it from edger to trimmer. The hood came disconnected from the motor on both rybobi's. It's frustrating because the motor is still working perfectly, but it's impossible edge now and you can trim but debri is flying everywhere and it's so unsafe to use it this way. The hood actually broke away on both unit's and both units only lasted 10 weeks.
Desired outcome: I would like some kind of reimbursement .
Ryobi Tools
-
Weed wacker shafts
Ive had to buy multipal weed wacker shafts this yr due to they are bending apon being placed in racks or they are comeing apart . by that i mean the shaft are actually breaking in to pieces while running . just today mine shired the shaft into tow pieces and the inner pieces came flying out not to mention the lower end shot everywhere in a customers yard.
Desired outcome: Make better shafts a bit thicker or something
Ryobi Tools
-
Router Table A25RT03
I have a defective router table where the right side fence is further back than the left side fence. I almost seriously cut my index finger as my wood pieces keep hitting the left fence as it is further up from the right - so the workmanship is faulty as the fence is out of alignment. I tried getting in touch with Ryobi Canada on Facebook and someone wrote and told me that Home Depot in Lethbridge, Alberta would give me store credit. So, we took the table in and 3 Home Depot managers confirmed that Ryobi needs to deal with this as it has been over 180 days. I get that but in Home Depot Online purchase policy it seems to me that they would give a store credit. I am looking to just have it replaced. I only used it once and found it defective - I tried many 'so called remedies by putting thin pieces of cardboard to bring the right fence up and to no avail so please honour my warranty. I bought in May 2019…so I am good till 2022. Please replace or ask Home Depot to offer a replacement or store credit. Right now I am being pushed around by both companies whom I supported for many years and spent thousands in tools, this is the first dilemma with Ryobi and wish to have it resolved professionally. Thank you.
Desired outcome: Replacement or Home Depot Store Credit
Ryobi Tools
-
40v 4ah battery
The battery had been sitting on a wooden table in our house for about two weeks undisturbed since I had charged it. It was sitting inside the house at a maximum of 85 degrees F and out of sunlight. I came home to a house that was so black inside that I couldn't see more than two feet in front of me. My dogs were in the house, but luckily they are acting normal. After the smoke cleared, I found that the battery caught the wooden table on fire. The battery had partially melted onto the floor and splattered on the wall. I also found small copper colored pieces of foil throughout the room. The house is covered in a layer of soot and it smells very bad. The charger was connected to the 40v 4ah battery, but it was unplugged. The battery was at most 2years old and didn't have that many charge cycles on it because I don't use it that much.
Desired outcome: Reimbursement for cleaning of house and damages
Ryobi Tools
-
40V Battery Lawnmower
I would like to complain to whoever decided to make these mowers rear wheel drive!
1. When you have to turn/pivot to change direction, what do you do? You lift up the front wheels and turn on the rear wheels. Well, try doing that when the rear wheels are keeping you going in a forward direction.
2. The drive switch handles must be released everytime you make a turn or maneuver-very inconvenient and hard on the switch handles.

WHAT IS WRONG WITH A FRONT WHEEL DRIVE MOWER?

Thank you,
Owner, RY401120-Y
Ryobi Tools
-
Ryobi battery operated lawnmower
Bought the Ryobi Battery operated Lawnmower from Home Depot in April 2021, used it 4 times and it wouldn't start, leaking oil. Took into the repair shop, I won't have it back for a couple of weeks. I need a lawnmower to cut grass. Ryobi hasn't offered another lawnmower in its place or anything. What do I do without a lawnmower? I paid over $300 for this Ryobi, totally discussed in the way they handle customers. Could someone please contact me from Ryobi to see if they could send me another lawnmower? I will never buy another Ryobi product if someone doesn't do something.
They didn't even care to take my phone number or anything. They make me sick. Poor customer service.
Desired outcome: New Lawnmower that will last for awhile
Ryobi Tools
-
Lawnmower
The battery charger does not charge the battery, or either it a faulty battery, I had to put the lawnmower in the shop to have it fixed, the starter button was getting stuck, now this. I put it in the shop a Home Depot and they tried to charge me, and I had a warranty. The lawnmower worked well for two days and cannot use it today the last time it was used was on 05/21/2021.
Ryobi Tools
-
2HP Plunge Router
I purchased a new Ryobi 2 HP Router to put a round edge on my newly purchased butcher block. It made 5 passes and stopped working. This was immediately after my son's Ryobi 2HP router (refurbished) stopped working after only 2 passes. Is this a thing with Ryobi Routers?

There was no smoking or bogging down of the engine, it just stopped. We double-checked the plugs and even took off the cover to see if any of the wires appeared "fryed". there was no obvious damage. Again, it was only 5 passes of approximately 42". We kept the depth short to prevent excessive load.
Desired outcome: Home Depot reimbursed the cost
Ryobi Tools
-
Ryobi P2003VNM
My wife bought this kit to use around her flower beds. Today was the first time she used it and it lasted about 30 seconds before it went up in SMOKE. Smoked so bad it made the backyard smell for thirty minutes. This must be a Fire Hazzard at the very least.
Is there any way to get this replaced or repaired. She had her heart set on managing her gardens on her own and I talked her into buying Ryobi because I had 10 tools and 8 batteries already. Please let me know what can be done
Thank You
G.E. Cade
We are here to help
16 years' experience in successful complaint resolution
Each complaint is handled individually by highly qualified experts
Honest and unbiased reviews
Last but not least, all our services are absolutely free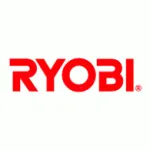 Ryobi Tools contacts