Roses Discount Store complaints
108
Roses Discount Store
-
Customer service from cashier- Montrese
I was in the Roses store #0266 at approximately 13:01:41.. I went through the customer service land because I had to return an item and I had list my receipt. I had been told by another cashier I could do an exchange but couldn't get any money back, which was fine. I approached the cashier- Montrese and told her I wanted to return the item I had with no receipt and just do exchange and that I knew I couldn't get my money back because of no receipt. Montrese turned the cashier next to her and inquire about the transaction, that lady advised I could do an exchange but no cash refund. Montrese rang up all my items and then told me my total purchase price. I knew it was wrong because it was extremely too high. I asked her if she deducted my return off? Montrese in a hostile manner said " you can't get cash back". I said I know but did you give me credit on my return? Once again very hostile she said " you can't get cash back". At that time the other cashier heard as people in the line did too. The other cashier came over to the register and made the transaction correctly, explaining to Montrese at the same time how to correct her mistake. Then in another rude manner Montrese said it's waiting on you just like it was the first time! Customer in line were looking at me and rolling their eyes at how Montrese was speaking to me. Then Montrese bagged my items and and threw them over to me. I picked up my items and I told Montrese "if she treats all her customers like me she needs to find another job"! Montrese spoke to abruptly " I'm a customer and a human being too". I then just turn and walked out the store. The police was in the store and he witnessed the behavior of Montrese the cashier, and he following me outside and he told me that I didn't have to take that kind of treatment. ( so you know it had to have been a bad scenic for the policeman to follow me out of this Roses store) So that brings me here. Montrese got me so upset i didn't tell her I was a senior to my discount off of 10 percent. I'm 64 years old and she didn't even go ahead and discount my receipt voluntarily.
Desired outcome: I want my 10 percent off my purchase that I'm untitle to.
Roses Discount Store
-
Pay
I worked for Roses Department Store in Marion Indiana. I started on November 20th 2021, I worked from 9 to 4 on the 20th & 9 to 4 on the 21st. I went into work the following day Monday November 22nd at 7 a.m. I was hired as a key~holder, the store manager never gave me keys, I quit on 11/22/2021 Due to showing up at work with no~one at the store to let me in. I have not recieved my paycheck. I would appreciate someone resolving this issue.
Thank you, Tara L. Nicodemus
Desired outcome: I would like to be p as id
This review was chosen algorithmically as the most valued customer feedback.
I went to Roses Express 1400 S Arlington Rd Akron Ohio # 84 on December 4 2021 I had a return for some items that did not fit as soon as I walked in the door the hateful cashier started giving me attitude she said you would not have to return this stuff if you did not buy it none of her business then she said I have to go to the original roses I asked why?...
Read full review
This review was chosen algorithmically as the most valued customer feedback.
I went to Roses in Williamston at 5:19pm, I was in line and the young lady rang my items up and I put my card in and she asked me to take it out because she needed to do a pick up (whatever that is) nm I took my card out and then she said I could put it back in. My total came up to 84.00 and then she said she had to ring my order up again and this time it...
Read full review
Roses Discount Store
-
Wrong price and not offered anything
I was shopping at Roses Discount at
15 East Stonewall Rd.
Byhalia Ms.38611
On Saturday when I was going to purchase
floor mats for car u picked out two pairs that had price of $9.99 on them when I was checking out they were ringing up $16.99
I was very disappointed because I thought that I would have been able to buy for that price but I was asked are you going to buy them for the $16.99 or not Sisco I answered
No( didn't think it was handled properly)
Roses Discount Store
-
Customer service and general knowledge
I have been a customer at Roses Discount store for quite a while. Recently proctor and gamble had a coupon for 2.50 off dove body wash 22oz and above. This particular store was very rude about honoring these coupons. The coupon clearly stated two items per transaction per shopping trip, I was even told to pay for one and go to the end of the line to pay for the other. Each time I went in there it was some issue which held up the lines. These people at this store are very rude and don't understand the concept of using a simple coupon.I would never recommend this store to family or friends
Desired outcome: I am not sure
Roses Discount Store
-
customer service and pricing
On 10/08/21 at 16:36 pm at store #478, I attempted to purchase AH baking soda there was two types on the shelf and clearly marked baking soda $.50 and pure baking soda $1.00. I had 2 of the cheaper AH baking soda and it rang up for $1.00 I pointed out that it was clearly marked $.50, he called for assistance, the person checked and it was marked $.50, the very, very rude cashier Maleik informed me (senior citizen 74yrs) that I'm going to let you have it today at that price, but will not honor any more pricing errors. I had to wait 10+ minutes for this rude cashier, the customer service person didn't come to the register at all. Respect is expected to all customers, not embarrassment. He acted as if I was responsible for the correct pricing of the mdse.
Roses Discount Store
-
Misconduct of management to employee.
On 9/30 I was approached by an Assistant Manager Who's name is Sharon and was told she needed to look in a bag I brought from home that had fruit in it. I was about to leave for the day to go home. I asked if there was something wrong and she stated that it was normal parodical to search bags and purses of the employees. I was a new employee and was not informed of this practice. But if a Manager or a person in charge has reasons to question my integrity and my honesty, shouldn't it be done in private? Should they not practice dignity and be a little discreet rather than call me out in front of customers and other employee's? These people are not above the law. To embarrass and humiliate someone in order to feel powerful is beyond low. If she had a reason to question my honesty, she should have done it in private. Shame on her and you for having such a person in charge.
Desired outcome: Reprimand Or Confront Assistant Manager
Roses Discount Store
-
Mangers
1: I was employed for three weeks. I got sick so they fired me I tried to call and no answer and when someone did answer they couldn't hear me.

2: I was scrutinized daily behind my hair being wrapped a certain way. due to the length of my hair there wasn't much I could do. Even though I kept as neat as possible a manager claims to have gotten a point behind it witch seemed like a far reach.

3: I was also told that I would get paid a certain day witch wasn't true it was a week later than what I was told.

4: mangers was rude with me and customers even being rude to each other at times not very friendly at all. many times I felt uncomfortable asking questions, with no training what so ever. I was almost a shame to wear the shirt. I think roses should be represented alot better than that.
Desired outcome: They need a behavior course on protocol, assisting
This review was chosen algorithmically as the most valued customer feedback.
1450 Hayden in Clev. Ohio. At 6:00 p.m Friday September 17th the approximately 55yr old, short, African American female manager  belittled a man and his two (2) sons. She told him in front of his children that he was "broke as fuck" to be exact because he politely asked the cashier to clarify pricing on an item since there wasn't a visible sign for...
Read full review
Roses Discount Store
-
Service from a clerk
I was in the Roses in Lexington NC I was trying on over my shirt since the dressing rooms are closed. Clerk screamed at me and asked what I was doing? Told me not to do that. She has no idea how far away I live or how long it takes to take home and try on and bring back...Then she tried to run over me with a buggy told me she was not playing...I asked the manager what was wrong with her and why is she being mean to me...I buy alot in Roses but will not take abouse. it was a black woman she said her name was Robbie seriously doubt that whoever she is she has a majpr problem...Manager said she was tired...I have been in alot of Roses never been disrespected like that!
This review was chosen algorithmically as the most valued customer feedback.
I am a retired Air Force Master Sergeant and First Sergeant. Prior to being a First Sergeant I was a Aircraft Maintenance Superintendent. After I retired I was the Service Manager for a car wash company covering the State of Alabama. I know a little bit about Management and supervising people. My daughter Cynthia Braswell works for the Roses Store in...
Read full review
Roses Discount Store
-
The condition of store in Akron Ohio
I am writing about the condition of the store in Akron Ohio 44310 I recently visited the store on Whipple Ave in Canton Ohio and it was immaculate and fully stocked The one in Akron Ohio is always nasty and never stocked Corporate needs to visit the Akron store it is disgusting I live right by the Akron store which is convenient for me I can't always go to Canton I love Roses store but hate going in nasty I stocked store
Roses Discount Store
-
Purchase
On the date of 7-July 16th, 2021, I, a ling time customer returned a slip back to the store because it didn't fit. When I attempted to return it never having worn it because it didn't fit, I was told by a cashier that I could not return it because of a store policy which was never explained to me at check out. Poor customer service! Period! Never again will I shop here. The quality of merchandise is poor, none the less, I have been a faithful customer. I felt so many, I left the slip there on the counter and walked out because I didn't want to make a scene. Called the MGR afterwards and was told the same. They took my money and got there merchandise back, nice going Roses, Want a rip off but never again! I plan to tell everyone I know about this and recommend they spend their money elsewhere, it's just not worth the trouble!
Desired outcome: Money back never received
This review was chosen algorithmically as the most valued customer feedback.
Manager was very rude, never apologized and fussed at me about the 2 price signs and sisnt know how the signs got there cause at register pool rung up 25.00 dollars but clearly the 2 signs are there, and one sign stated 60"kiddie pool hmmm nad the black and white bar code shows that purple pool is a 60". The manager owes my self and grand child an apology...
Read full review
This review was chosen algorithmically as the most valued customer feedback.
Good evening my name is deneisha and me and my daughter walked into one of your stores right here in Columbia, SC located at 6012-A North Main St and as soon as we walked in the cashier looks at me and then says on speaker camera scan all areas and I was like this cashier by the name of Kimberly always does this when she sees us walk in the store so me and...
Read full review
Roses Discount Store
-
Spam - emails I did not sign up for.
I am receiving spam from Roses Discount Store, to an email address that
I gave to only 3 organisations.

I received the first spam mail on 20 May local date and a second spam mail today 22 May local date. A .JPG of the first spam message is attached.

One of them has given or sold my email address to Roses.
I want to know which one.

Therefore I want to know from Rose's IT or marketing people, where they obtained my email address.

Thank you.
Desired outcome: I want to know from Rose's IT or marketing people where they obtained my email address.
Roses Discount Store
-
Employee disturbance
I was at the Burlington Rose's yesterday and witnessed a disturbance between a cashier and another staff member. The cashier (Eric) was disrespected by another employee. There were words exchanged and I think the manager of that store (I think her name is Teresa) needs to talk to him and get the entire story. Eric was totally in the right! I sincerely hope this will be addressed with Eric.
Desired outcome: Communication
This review was chosen algorithmically as the most valued customer feedback.
This is an updated version of a previous complaint filed. Roses refused to accept a return for 2 bedspreads and a mattress cover that were still packaged in their original zippered packaging and were unused. The reason given was because of the bed bug problem in Shelbyville. I told the manager it should be posted somewhere. She said it was. As a frequent...
Read full review
The complaint has been investigated and resolved to the customer's satisfaction.
Roses Discount Store
-
10% Discount
Hi my name is Michelle Tyndall and I really don't like to make complaints on a store that I love. But ever since last week when this happen it hasn't made me proud to help support Rose's Business. I have elder people that I privately take care of them. When they were able to go and get out they always enjoyed Senior Citizen Day. Well now there no longer mobile there bed bound patient. So it was never a problem when I would still go on Wednesday and get the items that they wanted or needed until last week. The cashier that waited on me at the Clinton NC store wouldn't give me the discount cause I'm not the age which I understand that but the items were for the ladies that I take care of. And these ladies like to get the discount. So since she wouldn't do it never been a problem until then. We'll I walked out of the store and went to Roseboro NC store. Got to ready to check out the cashier didn't even ask me or apply any discount. Didn't realize it until I was in my car and looked at my receipt. So I go back inside and ask again what about my Discount she said you ain't old enough to get it. She called a manager up there and she told me to contact yall about this so it want never happen again. So what can we do from this happening again.

Thanks
MICHELLE TYNDALL
MY 910 6515276
[email protected]
Resolved
Nothing has been done
We are here to help
16 years' experience in successful complaint resolution
Each complaint is handled individually by highly qualified experts
Honest and unbiased reviews
Last but not least, all our services are absolutely free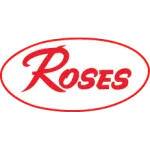 Roses Discount Store contacts