Dan Murphy's complaints
131
Dan Murphy's
-
Weihenstephan Kristal Beer
I attended the Dan Murphy store at Como on Friday 20 May 2022 to buy a carton of the above beer.

A staff representative made up a box of 12 at my request.

At the checkout they were put through at $6 a bottle totaling $72.

I informed the staff member that I could buy a carton just up the road for $60.

I was advised I needed proof.

Is this a new practice as every other time my word has been accepted.

Kind Regards

Stephen Carroll
Dan Murphy's
-
Payment site not working
For three days I have tried to may for an order, and each time I get a "There was an issue processing your payment. Please try again later" message. I have ordered using paypal before, and there are funds in my account. When I tried to change to a credit card the page got stuck in a loop and I got no where.

When will your site be functioning properly again?

Thank you

Robyn
Desired outcome: I would like a response
Dan Murphy's
-
Products never delivered
Hi my order was never delivered, the website said select unattended but at your risk. The delivery was attempted but no card was left and no delivery was attempted. Contacted dans customer service and was told they can reschedule for another day as they tried delivery

They confirmed that I selected unattended delivery but when I asked for my money back the ended the conversation
Desired outcome: As this is there 3rd time that they have failed on there deliveries, I would like compensation
This review was chosen algorithmically as the most valued customer feedback.
Hello, I placed an order for delivery in fifteen minutes. Jimmy Brings dropped the order from the Gap and the driver didnt get an ID, sign off and tried to leave quickly. I said that is not everything. The driver said that's what Dan Muprhys gave him. I asked why he didn't get me to check. He was very vague and took no responsibility for this mix...
Read full review
Dan Murphy's
-
Service
I was beyond disgusted with this service today, the delivery person phoned to say he was at my house, I was at work but I said I could be home in 2 minutes (we were talkin off my husbands phone on speaker so all 3 of us could hear). He said he said he would wait, so I quickly left work and drove home literally got home in 2 minutes, 33 minutes later he came to drop my stuff I was so so busy at work and my boss wasnt happy that I was leaving but he didnt seem to care at all, iam beyond madand disgustged
Desired outcome: He can pay me the last 1 hour of work I miss out on which is $43 per ho
Dan Murphy's
-
Delivery
On more than one occasion I have paid for the l $15 fee for a delivery service to arrive on a certain date within a certain time window.

On the first instance in late Feb 2022, they hadn't even packed my order after the arrival time window closed, then after much follow up from me with the customer service team via online chat, they established my order couldn't even be delivered that day at all and after hours of not giving me a clear answer, the order had to be cancelled. It took days to get a refund on the order and on the delivery fee.

After I requested some kind of apology they said they would send a $10 voucher for the extraordinary inconvenience (as it was 6 bottles of expensive champagne for 6 employee guests that then had to leave that day so therefore could never have received the pre-ordered gifts) yet I never received the voucher.

I thought I would give them one more chance, yet today the window has now closed for the time the alcohol was supposed to arrive and I just checked the tracking and it doesn't even seem to have left the store.

If you need something by a certain date, for a certain occasion or anything delivered in a reliable timely manner, I would suggest finding an alternative provider. Dan Murphys unfortunately cannot be relied upon and I have been let down and had to find out the hard way.
Desired outcome: A better provided service for all moving forward? Or at the very least a response? An apology, the voucher I was originally promised or some kind of compensation would be nice. Thankyou
This review was chosen algorithmically as the most valued customer feedback.
On. 22nd March 2022 I ordered online with Dan Murphy's four cases of Sauvignon blanc from Jacobs Creek. A few days later two cases were delivered. The AusPost driver did not know where the other two cases were. I waited for a few days but the missing cases still did not arrive. I got online and lodged a complaint with Dan Murphy's but there was no response...
Read full review
Dan Murphy's
-
Delivery, the delivery man was too slack to knock on the door and left.
I live in Sydney and sent a birthday present to my brother in law in Melbourne.

There was somebody waiting for the delivery at the stipulated time between 10am and 2pm. I get an email saying the delivery was Unsuccessful. WTF, today is someones birthday, and I made the online booking especially for a surprise.

The Customer service lady Erin, was great. Very professional. She tried to assist but what can she do if the delivery man was too slack to knock and deliver?

I asked for my money back but will need to wait for a long while. Sad Dan Murphy. Never again.
Desired outcome: I want it desperately delivered today.
Dan Murphy's
-
Click and collect
Went to pick up my ordered drink and asked for it to be brought out to my car in traralgon. Never had any problems before until this particular bloke... Who said he was. One. Of the managers. Didn't like my phone id of my licence and wouldn't give me. My order until I showed him my, hard copy... As he called it.

So being the smart ass that he was had to have a real good look at it taking his time to check out all the details... It was like a nazi pass check.

Dan murphy make it impossible to find a way to complain. So let's hope they read this...
Desired outcome: Do something
Dan Murphy's
-
Price match
Hi, I visited Colyton store today to buy Corona, It is my regular Dan Murphy's store, The store would not price match Mr Liquor, the reason given was they have to take transportation costs into account. I understand there is a 10Km rule, which in itself is ridiculous in my view. Re transportation costs, if the product is already there how is there any transportation costs? Also the most frustrating part is product was $55.90 per case Mr Liquor was $50. The manager would not match and said that was final. On returning home and looking on line I could purchase as a member online pick up for $50.35 per case as long as I pick up, why wouldn't that have been offered. Very frustrating and disappointing. I ended up doing that and picking up from Penrith store on principle.
Desired outcome: An apology and some gesture of good will be appreciated. And an awareness of your offers and what I should of paid.
Dan Murphy's
-
overchargedd
hello,

i was in your miland store on Sunday 13th marh 2022 around 3 - 3:30pm and purchased one carton on soft merlot $39.95 and one can of scotch and was charged $79.80! id like to see a copy of the receipt please and find out why ive been overhcraged $30.

my bank statement showed a transaction stating: Visa Debit purchase Dan Murphys Midland/ 293295.

please provide me the information as soon as possible.

thankyou

kind regards

carolyn
Desired outcome: copy of receipt and refund for overhcarge
Dan Murphy's
-
Wrong product delivered
I ordered 6 bottles of Glenfiddich and I received 6 bottles of Grants Whisky unfortunately my care opened one of the Grants however I wouold like the other 5 replaced with Glenfiddich please.

Kind Regards Don McLay.I dont have any details as I do all my dealing with you through my account.I can't give you any more details until I recieve my Credit Card statement.

Kind Regards Don McLay..
Desired outcome: I would like to return the Grant and get 5 bottles of Glenfiddich
Dan Murphy's
-
Honour roll
I have just received a delivery of Honour Roll Wines (used to be from Cellar Masters) but I do not have a tax invoice. I rang your 1300 number but only got a recorded message.)

Please send me the tax invoice.

My name is Gregory Cheng, email address is [email protected]

I think you have lost the personal touch since taking over the Cellar masters' business.
Desired outcome: Email to me the tax invoice
Dan Murphy's
-
2018 sea + herd cab sav
Wine was purchased approx 5.00pm 22/2/2022 at robina qld store

Very impressive label stating intensely powerful premium wine like this outstanding cab sav

My wife sat down to enjoy a couple of glasses last night only to be bitterly disappointed in this wine.

In my opinion this wine should be removed from uncle Dan's shelves as it is disgusting. Have purchased thousand of bottles over the years from uncle Dan's

& never have i had to take wine back except for a few corked bottles of bubbly

This wine was obviously purchased on price not taste

Regards Ron Warren
Dan Murphy's
-
• Unauthorized Transaction ID: 6BM88722LD8007613 Order #122889042 Butler Store WA
To whom it may concern,

On the 2nd of February 2022 the Dan Murphy's Butler Store, WA 6036 charged my account $560.79. This transaction was unauthorized, and I did not receive the goods as I live in Queensland, I was unable to deal with Dan Murphy's by phone directly because you do not list your phone numbers, nor do you give them out.

I contacted PayPal and they advised that a refund was due and that they would send you a request for reimbursement on my behalf and a please explain. As you can imagine $560 is no small amount of money and now, I'm adding my voice to PayPal's to demand a refund as well as an explanation. PayPal has also advised me that "No further payments will be made from my PayPal account to this merchant."

This theft appears to have been caused by an open subscription and the exposure of my account details to unauthorized persons, this is disturbing and I eagerly await a refund as well as an explanation so I can restore my account.

Regards Gary Kennedy
Desired outcome: Reimbursement of transaction amount $560.79, also please explain how this happened so trust can be restored and I can use my account again.
Dan Murphy's
-
Dan murphys corporate event planner
NEVER USE THEIR CORPORATE SERVICE

Dan Murphys single handledly RUINED my entire wedding drinks menu and the entire process was a disaster from start to finish.

Orders were made and not fulfilled (literally paid for a big order and turned up and they didn't know anything about it & had to run all over the shop trying to salvage it), stock was missing from our orders, we had to drive all over the state to pick up different parts of our $10,000 order. Two days before our wedding and the white wine we had paid for a month before had been sold out (despite paying for it in full when it was in stock) the entire case of tequila we had ordered for our signature cocktail was missing and then when we questioned it, our corp services rep rudely denied we ever ordered tequila, even though he had added Cointreau and lime juice for the cocktails to our order. Genuinely the worst service and it just caused so much stress and anxiety in the lead up to and during our wedding. If you can go else where I would. I can't rate this service lower. Although I wish I could. I will be sharing my shocking experience as far and wide as I can to ensure other couples don't endure the same stress.
Desired outcome: I would like and an apology from Taban, the corp services assistant who ruined the order and still denies any wrongdoing.
Dan Murphy's
-
Wine, stones and whiskey
I ordered and paid for a click and collect from your Secret Harbour store in WA yesterday, 01 February 2021.

I was refused service when I arrived based upon my refusal to answer a question regarding my medical status as is my right in accordance with the Privacy Act of 1988.

Your website clearly states "upon entering the store I am required to show proof of vaccination", which also is in breech of the Privacy Act. I did not enter the store, it was a contactless click and collect which your website does not say requires proof of vaccination.

The order was paid for to the value of $170.30. The number for the order is 122873095.

I hereby put you on notice that I will be lodging an official report to the Human Rights Commission for discrimination and to the Police for a case of theft if the money is not refunded to me by the same means I paid within 48hrs of receipt of this email.

Regards Pierre
Desired outcome: Full refund within 48hrs and an official apology from the management.
Dan Murphy's
-
Public service employment
Your Colyton store on 24.01 disappointing 1. There were no trolleys in the store, all in the carpark. 2. Not greeting & 3 staff gathered at the counter. 3. We place our items on the counter and they were scanned, but left where we put them, also didn't ask it we wanted a box or bags for the wine bottles. 4.Customers are not the staffs love, hun or darl.

Member No: 9355311817009 - Kath Hinder
Desired outcome: Trolleys in the store, not collecting dust in the carpark.Staff training, meet and greet, speaking with customers and offering bags or boxes.
This review was chosen algorithmically as the most valued customer feedback.
Hi, Please be advised that you are stating that this Covid notice has been legislated by the WA Government. This is incorrect as it is only a "Direction". There is too much misinformation out there and the people have had enough of these unlawful "mandates" and "directions". These carry no weight in a court of law as no documented evidence of "state of...
Read full review
Dan Murphy's
-
dumfounded reaction
I entered dan murphys Bunbury and purchased a carton of Coopers Pale Ale.
I had been waiting in a queue until another line opened. I was asked if i had a Dan Murphy card and gave my phone number.
i was wearing a mask and she asked me"WHAT WAS THAT" So. i repeated my phone number from the beggining. She said I was abrupt.which i was dumfounded by. I replied I have an issue with my mask falling off my right ear and didnt mean anything of the sort. She replied "OH IT DIDNT SOUND THAT WAY TO ME" . I replied "Well the issue lies with you, not with me...if ur having a bad day. i suggest you get over it and left with my carton.
I have been going to this store for many years and never had any issue occur.
My number is 0427997353 and [email protected]
Thank you
We are here to help
16 years' experience in successful complaint resolution
Each complaint is handled individually by highly qualified experts
Honest and unbiased reviews
Last but not least, all our services are absolutely free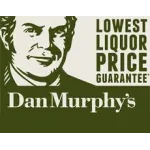 Dan Murphy's contacts