Qatar Airways complaints
567
This review was chosen algorithmically as the most valued customer feedback.
Hello, I am QR Silver member #501050760 since 2013 and recently had a round trip through QR from Toronto to Islamabad. I am really disappointed to have a really bad customer experience considering the fact I am also a silver member. I have laid down the reasons and I really want some compensation for being such a loyal member: 1. Though every time I am...
Read full review of Qatar Airways
Qatar Airways
-
Business Class Upgrade
Qatar Air is refusing to refund a Business Class upgrade payment and it failed to provide the paid-for upgrade. I turned up for a flight from LA to South Africa at a time when no PCR tests were required in the US, and no PCR tests were required for transit passengers in Doha. The Qatar Airways site had no mention of a PCR test requirement, as all other airlines I have used provide. The day before the flight I was able to check-in and offered to upgrade to Business Class, which I purchased. But Qatar Airways did not allow me on the scheduled flight and I had to call their customer service to rebook. I was told that the upgrade I had paid for was not available for that specific flight, and when I asked for the refund was told to speak to Qatar Air at check-in to obtain it. I did so in Doha, but the agent told me that the flight is full and they cannot upgrade me, but that I should call or write to customer service to obtain the refund. I wrote to Qatar Airways Customer Service, explained that I have paid for an upgrade but did not receive the upgrade, and asked for a refund, or an equivalent upgrade on the return flight. The representative's reply was that they owe me nothing and repeatedly refused to escalate the complaint to a supervisor. Qatar Airways received a substantial payment for a service it did not provide and is refusing to refund.
Desired outcome: Refund for a paid-for product that was not received.
Qatar Airways
-
refund
My flight from Dublin to Bangkok was cancelled due to covid problems Qatar said i would receive a refund within one month but no refund came. I have phoned several times. I suspect they have computers but despite giving my refund request ref no and flight ref number they always say we cannot find your records then 15 mins later they find the records and say " sorry you will have your refund in 2 weeks" then after waiting 3 weeks there is still no money so i phone again and receive the treatment again...I have asked for contact details of their legal dept but they ignore my requests for said info
Desired outcome: refund of money owed
Qatar Airways
-
Service
I was travelling from Manchester to Doha and Doha to Islamabad.

13th March and 14th March. My ekt

1573988879881

Flight was late from Manchester one hour and the service was inside plan was very poor one lady was serving all one line of four people six hours was like hell .

As soon I reached Doha find out flight was islambad late again three hours .

Staff was not really help full I heard Qatar airways was a 5 star airline but in past in did travel Qatar I was disappointed too again bad experience.
Qatar Airways
-
Customer Service
Qatar Airway's Record Locator -- 23KE6Q

Flight from JFK to DOH -- DOH to PHU

Service was rude, unorganized from beginning to end.

Check in: staff was dismissive, spoke rudely, and pushed my hand off my luggage when weighing. this was main source of problem.

Flight was delayed.

Flight: someone was in my seat - didn't disinfect afterwards, this is unacceptable during these covid times.
Desired outcome: Partial refund and/or upgrade
This review was chosen algorithmically as the most valued customer feedback.
Good morning, I booked a flight from Vienna to Auckland on the 5th of May. The booking has been confirmed. Buchungsnummer - S643PY Buchungsstatus: - Bestätigt Later, the flight was canceled be Qatar Airways. Dear valued customer, We are reaching out to inform you that unfortunately, your booking has been cancelled due to operational reasons and we...
Read full review of Qatar Airways
This review was chosen algorithmically as the most valued customer feedback.
I am writing to seek your assistance about a recent extremely frustrating experience, I (shabana solangi) and my sister family experienced after buying Qatar Airways e-tickets. On February 18, 2022, I bought Qatar Airways e-tickets from Pakistan to New York for my sister's family on my TD Visa card (US) and got e-ticket ( ref# RFXKMS- Waqar Ahmed Chishti...
Read full review of Qatar Airways
This review was chosen algorithmically as the most valued customer feedback.
Qatarairways.com/tellus Customer Service, PO Box 22550 Doha, Qatar https://www.qatarairways.com/en/help.html#refund-request Customer Relations Executive / MPC Manager The Marco Polo Club Service Centre Hong Kong memberser[email protected] RE: COMPLAINT WITH REQUEST TO REFUND 18 February 2022 Dear Qatar Airlines Customer Care Manager and...
Read full review of Qatar Airways
Qatar Airways
-
Check in scams by qatar air staff
the same scam by your Bangkok staff that has been sent to you many times and will continue many moor time so a warning is look again latter today i new listing on the scam of Qatar airways Bangkok manager for $1200 AS YOUR AWARE THIS IS A SUSPECTED SCAM BY THE AIRPORT MANAGER

FLIGHT REFERENCE NUMLHY

TRAVEL DATE 11TH JUNE 2019

PASSENGERS MR PW KING/MISS BUSANEE RITTHIPHAN

FLIGHT NUMBER QA

BANGKOK TO MADRID RETURN /NOT BOARDED

TRAVEL AGENTS GOTOGATE

PAID BY DEBIT CARD BY UK BANK

QATAR AIRWAYS HAS STATED WILL ONLY ACT OR REFUND ON ME SIGNING A DISCLAIMER THATS BLACKMAIL TO COVER THE SCAM
Qatar Airways
-
Canceled my flight without giving me a proper explanation
They refunded my return ticket to india without informing me, I was mentally traumatised because of their behaviour, they said I have to book another ticket for my return flight which was nearly 5000 dollars, really pathetic and they call themselves the best airline in the world, that's a big joke, the ground staff is very rude at the Houston airport.If my ticket was canceled why did they take money from me at the last minute for 2 additional bags, I've traveled some of the best airlines, but I will never ever book on Qatar, I've learnt my lesson from these unprofessional people
Qatar Airways
-
Qatar Airways not following its own Policy Welcome Home Package
Booking reference : QQ852CAB
Qatar aI
As per the terms and conditions you are referring to :

refunded in full up to 14 days before arrival. All cancellations within 14 days are subject to 100% cancellation charges with the following exceptions
Flight was cancelled or changed by the airline
Compassionate grounds, supported by some documentary evidence, such as a positive PCR result preventing travel
Exemption from quarantine granted upon arrival into Qatar
and in my case I got a Exemption from quarantine granted upon arrival into Qatar officailly signed, please refer to attachement .

for this case, I'm requesting a full refund, otherwise please escilate further

Sincerely,
Qatar Airways
-
Flight disappeared, not a word from Qatar, no response whatsoever
I tried cancelling a flight recently as due to restrictions I will not be able to travel.
I clicked cancel / request a refun on my customer dashboard, after which the page was loading for 30ish seconds and then I received the message "Your request can not be processed at this time, try again later".
However my flight did disappear from my dashboard, I received no email about the cancellation or refund, I opened a claim ticket with Qatar but have received no response whatsoever.
Desired outcome: I want communication and my full refund
Qatar Airways
-
Unlawful cancellation of ticket
I had booked a trip from Sharjah to the UK via Doha on 9th January 2022. PNR:6E2HQQ. The flight was scheduled for 17.55. I had given the documents at the counter around 14.30 so that i could collect the boarding pass early . But they delayed it even after i checked continuously and the flight was delayed by an hour. Around half an hour before the flight was scheduled to take off they told me that my flight would be cancelled as i had not done my UK registration and received no further communication from the team as there was not even 1 person from the Qatar airways team at the counter or at the airport. The registration had been done from my end as I have been stuck at the airport now for more than 15 hours and there is still no resolution regarding the same. My university classes start on 10th January and it is mandatory that i have to attend the classes there.

The level of professionalism from the team was disappointing. I atleast expected them to ask me if they felt that any documents were missing so that i could have clarified them and not have to face an such as issue for no fault of mine. This was not expected from an airline of such prestige as Qatar airways. The fact there was was no one to contact or talk to at an airport such as Sharjah was simply outrageous.
Desired outcome: I want Qatar airways to schedule a flight to the destination as soon as possible or reimburse me for the costs that i had incurred . It is mandatory that i have to reach the UK by 10th January
Qatar Airways
-
Refund and email confirmation
Hello,
I have booked a flight on 24th November 2021 with booking reference WA8KKO and request a refund due to Covid travel restriction. I didn't managed to request fund online because the system rejected the process so I phoned Qatar call center on 24th December 2021 to request for the refund and I was told to wait for 14 days for the confirmation email and I will get my refund within 21 days but up to now I didn't receive a confirmation email and I am curios if I will get refund soon.
Thank you.
Qatar Airways
-
seat
Hi,
I purchased two seats for my parents, each one for 134.5$. Seat numbers were 35B and 35C. At the airport the agent changed the seats and said we can get our money back. I called customer service and they said it is not possible to get a refund. I asked to talk to the supervisor but they did not connect me.
what I want is my money back because what I purchased were not given to us.
Desired outcome: refund 134.5 for each seats as soon as possible
Qatar Airways
-
luggage lock cut open by staff
From Dec. 22 to Dec. 23, 2021, I took two flights with Qatar Airways: First, from Vienna International Airport to Doha/Hamad International Airport (QR 184, 16:05-23:15) and from there we transited to Nairobi/Jomo Kanyatta International (QR 1335, 1:45-7:10). The booking reference is TYXR93 - you should be able to find my contact details that way.

At some point during those flights, the numerical lock of my luggage was cleanly cut off with what appears to have been a bolt cutter (see attachment) and most likely in an attempt to steal valuables from my luggage. I fortunately was not carrying any valuables in the luggage and it appears that nothing was taken.

The luggage itself is ruined now though and I would like to be recompensated for the damage by Qatar Airways. (€150 sounds appropriate).
Desired outcome: I would like to be recompensated for the damage by Qatar Airways (€150 sounds appropriate)
Qatar Airways
-
Unlawful cancellation of ticket
Qatar airways cancelled my a portion of my ticket confirmation L6BNJB on 16th jan from Doha to Ahmedabad and on Feb 1st from Ahmedabad to Doha on operational reasons, without clarifying the details.
I had to unfortunately change my tickets to March 1st 2022 and take a loss of opportunity in my business purchases.
I need your help to ask qatar airways a full explanation.
Thanks.
Rupa Shah
[email protected]
This review was chosen algorithmically as the most valued customer feedback.
For the first time, I have had a very bad experience today talking a Qatar Airlines agent who quickly decided to not help me after verification questions and asked me to disconnect the call and call them back again, I have already waited 30 minutes in queue to get an agent. My request is simple to modify an existing booking, the agent asks Q1. All name...
Read full review of Qatar Airways
Qatar Airways
-
baggage mishand
I got damage bag when my final destination from Doha USA Dallas I file the report and she did not give me a copy from report her name is Erika reava I tried to call many times they always say leave message and I chick status on website but I got nothing I called again and again the same thing I got this is not good for qatar airline My name is Hagga Abdelmageed American citizen my trip is 0n November 18 my booking no is 4TZZHI my phone number is 8064454513
I got damage bag when my final destination from Doha USA Dallas I file the report and she did not give me a copy from report her name is Erika reava I tried to call many times they always say leave message and I chick status on website but I got nothing I called again and again the same thing I got this is not good for qatar airline My name is Hagga Abdelmageed American citizen my trip is 0n November 18 my booking no is 4TZZHI my phone number is [protected] my e mail is [email protected]
Qatar Airways
-
luggage, customer service
my wife went to a trip for umrah and in her way back one bag did not arrive.
calling the customer service was a horrible experince. you call 1 number and they take an hour to answer then they give you another number to call. every one is saying its not his department.even on whatsup the person take hours to respond without any value. that is what we are getting.
Under tracing
Bag (QR410584)
We apologise for the inconvenience and are working to ensure the safe delivery of your bag.

File Reference:ORD2294756 / ZOKHIDJONOVA
Desired outcome: i want the bag
We are here to help
16 years' experience in successful complaint resolution
Each complaint is handled individually by highly qualified experts
Honest and unbiased reviews
Last but not least, all our services are absolutely free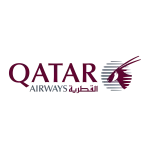 Qatar Airways contacts