Qatar Airways complaints
579
Qatar Airways
-
items stolen from checked-in baggage
Dear Sir / Madam!
Hi! My name is Mohammad Zaka-ul Mustafa. I am Qatar Airways' 'Privilege Club' since 01 April 2011. I traveled to Pakistan from New York, on 05 March 2019 and came back on 06 June 2019. On my way back to New York following items have been stolen from my baggage :
1- Brand new 'Hugo Boss' Two Piece Dark Blue Men's Suit worth of $1030.00
2- Samsonite Luggage Scale $25.00
3- Brand New Tom Ford Grey Vetiver Perfume 3.4 oz $140.00
4- Sanyo Dark Blue long coat $375
Altogether I have lost $1570.00 worth of merchandise. I can't believe this is happened on Word's number airlines. I feel so comfortable and safe and sound by traveling Qatar Airways. I did not realize the theft until I opened my luggage on 28 July, 2019, and writing to you right away. I would like to start investigat and compensate my loss. Otherwise I take this matter to court and will initiate to file complaint to BBB (Better Bureau Business) as well.

Very Truly Yours,

Mohammad Mustafa
Privilege Club Membership #: [protected] (Burgudy)
E-mail: [protected]@yahoo.com
Tel: [protected]
Qatar Airways
-
the behavior of the shift manager of the check-in desk
To whom it May concern,

I am writing to complain on the behaviors of the manager of the counter for the attached flight.

First of all, Qatar Airways is my number 1 to choose for any flight around the world. This idea completely changed because of an attitude of an employee !

I was in Saint Petersburg in a business trip for 17 days and I can't describe the city's beauty and the people there are kind. Last day when leaving back home.

1) My colleague and her husband who were traveling with me suggested to insert all our bags together so the kg's would be fit (90 maximum
since we are 3).

2) They inserted their bags first and then mine in the end. Then the lady in the desk said that we have extra weight and the manager said to buy another handbag and to take out some of the things to not to pay extra.

3) after doing that the employee he said no I have to take out more things by buying a handbag from the shop nearby and after doing that he said you can take only one extra small bag with you on the airplane.

4) he didn't let my colleagues take any extra luggage on my behalf as well since we are three together.

5) the employee checked in my medium bag empty with two piece of clothings only !

6) then he said that I have to to check-in and pay for the the small extra handbag that i just bought and took the things from the medium bag...or else he can't help me and I may sit there and won't go to my flight !

7) he was extremely super rude and made me panic and when I asked him to explain his actions, he said you can miss your flight it's not my problem. He was so rude in a ways that he felt like he is in control on the entire system and no one is above him !

8) the staff of the airport should be trained to be kind and helpful not rude and threatening and treat passengers in a savage way. I paid for my ticket if the airplane and I have the right to be treated with respect.

9) I ended up throwing away most of the luggage away and he was not making any sense. He gave me 3 small cotton qatar airways bags and said put the things you want here and throw the rest in the bin ( in a very threatening and rude way).

10) just because I am a Muslim lady with hijab doesn't give him the right to treat me or anyone for what so ever in that way !

11) he can give you any rule for the manual and argue for his opinion but he should be given a training for how to treat people so no ever faces the same things as I felt. This shocked me and I had bad pain in my chest and admitted to hospital once I reached my homeland. All this because of an Angry employee. If he is facing any personal problems it any anger management issues then he should be treated.

12) He just wanted me to pay as much as I can and I ended up humiliated, yelled at, paying many times within 1 hour and 5 minutes !

13) above all that, he made sure that I do have the 3 small bags with me at the counter and didn't put theme back in the small bag I had which is the same thing if you ask me, all that before I board the airplane in front of all the other people there as if I committed a huge crime!

This is unacceptable in all ways and I hope it doesn't happen with anyone else ever.

Regards,
Majda Al-Balushi
[protected]@gmail.com
This review was chosen algorithmically as the most valued customer feedback.
On Saturday June 1, 2019, I have departed Phoenix for JFK. My connecting flight was from JFK to DOH and then to IKA, Teheran, Iran; flight 482. Upon my arrival on June 3, 2019; I've checked my luggage and notice the following items which I have purchased for my family (suvenirs) were missing and removed from my luggage. Perfume Nike shoe Men shirts (2) Men...
Read full review of Qatar Airways
Qatar Airways
-
luggage
I was traveling from Nepal to Finland on 15 July. When I landed at Helsinki, my luggage was not there and I contacted costumer care and they gave me a lost and found report.
On 20 i got message that my luggage is arrived at Helsinki and ask me to collect it from Helsinki airport and I collected from there but i paid 150 euros to come there all the way from Tampare and back to Tampare. I didn't have clothes so I bought few clothes which cost is around 190 euros
Qatar airways is leading airline and hope they will took it seriously.
This was giving me really hard time because am here for visit and i am about to leaving Finland. Let's imagine if luggage come after my departure from Finland than what would happen. I was trying to them in between of this but they all are finish speaking so i cant communicate.
If needed you can contact me [protected]@gmail.com
Whatsapp:[protected] nepal Number

Thanks you
Namraj
Qatar Airways
-
bad service and compensation required!
Dear Qatar Airways,
This to complain about the bad service and the unfair deal that I got from both your cabin crew and 2 of your passengers.
Me and my wife are traveling right now on the flight number QR 845 which is heading from KualaLumpur to Doha we got seated on the seats number 28B and 28C .

The passengers in the front seat has put their seat the maximum level to the back where I notified them around 3 times that the seats is touching our leg and it's not comfortable any more specially that the flight is for 7.5 hours .
In the end they start calling me a rude person because I asked many times and they put the seat in the full back and not lessening any more .

I have paid money and book these seats not to set in uncomfortable way and not to be verbally abused by your passengers .

I have informed the cabin crew at the first time they put the chair to the back and they said that they can't wake the guy up.

Second time and after they called me a rude guy, I have informed Ismail who is the a cabin crew and he told me that he will get back to me in that, but he came back after 50 minutes (as he said due to the bad weather) and told me that they cannot ask the passengers to adjust their seat knowing that he saw and confirmed the inconvenience they are causing.

Then he told me that he can shift me and my wife but everyone will be in a deferent place where I refused as I'm the one who has the right and if some one has to move it should be them and not me and my wife.

Then he ask me to wait his manager who kept me waiting standing near the kitchen for almost 20 minutes.

After that he come and his name was Irfan, and he came with no solutions apart from moving me to another place which is again less comfortable than the one I already booked .

Then he apologized saying that nothing he can do, I have told him that till know 4 hours was over and I haven't set on my chair in a proper way, 4 hours where I suppose to be sleeping instead of that the front passengers who called me rude are sleeping putting the seat to the maximum back.

One hour after Ms.Sanita came apologizing confirming that nothing can be done instead of me moving to the other chairs which less comfortable than the ones that I booked.

Im was always booking and choosing qatar airways flight for their best services and being #1 in the world, but unfortunately and for the first time I get one of the worst treat that I ever got from any costumer service I used in my life and I got insulted at your plan

Writing this mail asking for a compensation and giving what is my right((( respect ))), I have paid for this flight but I haven't gotten at all the service requested.

I'm expecting from you your earliest positive reply .

One last comment, all of the crew were saying that the only way they can ask the passenger to adjust his seat is during the food time, now the food has arrived, and I asked Ismail ( cabin crew) to adjust the seat and he said sorry the passenger is sleeping and they can't wake him up, after telling them that I will report my issue they send the managers to wake up the gentleman, by far the worst and the most unreliable service ever.

I will keep sharing my issue everywhere and will never get tired tell I get compensated .

Thanks

Belal Al Hayek
00974 [protected]
Qatar Airways
-
check in baggage lost
I was travelling from Bangalore to Paris via Doha. When I reached Paris, I see that my baggage was not found at the belt. I reported this issue immediately. I had come for a dream trip and all my valuables, some gifts, makeup and new branded clothes including my innerwears were inside the bag. It's been 4days now, there is no response from Qatar Airways about it. I need a strict action on this regard immediately. Its really disappointing to come for a trip with nothing to wear.
This review was chosen algorithmically as the most valued customer feedback.
Dear Sir/Madam, It is submitted with serious concern that: A group of 13 pilgrimage passengers traveling on 3rd July 2019 from Islamabad-Pakistan was mishandled by Qatar Airways Team at Check In, they were not allowed to board on plane, whereas, another group of 18 passengers traveling from Karachi-Pakistan was allowed to board under the same...
Read full review of Qatar Airways
Qatar Airways
-
flight/ service
Dear Sir or Madame,

I booked my wife omboard flight QR.167 going to Stockholm-Sweden which suppoze to take off at 7.35 early this morning.
As per the rules and regulations we were at the airport more than 2 hours before that to ensure smooth check in.

boarding started at 6.40 and up to this moment 12.01pm they are still sitting on flight and 4 hours after boarding they were asked to go down and wait.

Excuse me but this is totally not accaptable from Qatar Airways being a presigues Airways and for my parents driving more than 3 hours to wait for her at Stockholm airport and now has to wait gud knows how many hours more.
Iam sorry to say we are extremly dissapointed with your team as my 6years son became sick due to all the delay.

What compensation are you planning to give all people omboard.
Add a Comment

Dear Sir or Madame,

I booked my wife omboard flight QR.167 going to Stockholm-Sweden which suppoze to take off at 7.35 early this morning.
As per the rules and regulations we were at the airport more than 2 hours before that to ensure smooth check in.

boarding started at 6.40 and up to this moment 12.01pm they are still sitting on flight and 4 hours after boarding they were asked to go down and wait.

Excuse me but this is totally not accaptable from Qatar Airways being a presigues Airways and for my parents driving more than 3 hours to wait for her at Stockholm airport and now has to wait gud knows how many hours more.
Iam sorry to say we are extremly dissapointed with your team as my 6years son became sick due to all the delay.

What compensation are you planning to give all people omboard.
This review was chosen algorithmically as the most valued customer feedback.
My wife and two kids travel to Srilanka on July 2, 2019 from Chicago. But from Doha they had a flight delay of 7 hours and 45 minutes. Our kids are small and they had to wait almost 8 hours at the airport with out a reason in the sense, it is terrible. When I try to call the customer service, they said they them self don't know about this delay first of...
Read full review of Qatar Airways
Qatar Airways
-
Ticket refund
REF: S6Y6SE
RE: REFUND OF TICKET
On 16 May I cancelled a ticket with Qatar Airways because my daughter, who I bought the ticket for, fell ill and I've been waiting 7 weeks for a refund. There is a clearance time of 28 days. Previously I got my refund in 7 days.

After 28 days I've taken the following steps to complain.
I filled in at least 5 refund requests online, some went through but others won't register due to glitches. I never received confirmation of receipt.
I contacted the qatarairways.com/help. email address, the emails does not go through.
I phoned main office, the recording answers but the options logged in don't register and you get disconnected.
I phoned the office in Muscat, Oman. The assistant was very helpful and asked me to call after 24 hours for feedback but when I called I spoke to another assistant that doesn't know what I need and the process start all over again. After a week and the third call an amazing person got it registered at last with main office via email and I got a reference number for the bank.

I immediately went to Oman Arab Bank and they found no records of any payments made on the following reference74547069139000440426769.

I phoned customer complaints, the number does not work.
We are at a dead end.

Please refund my ticket asap and I really can't wait another 28 days for clearance. Usually international transactions clear in 3 working days. I really need to rebook another ticket for her and time is running out.

If you look at my Qmiles you'll notice that I love travelling with Qatar because they had excellent service in the past, but this year has been a nightmare with 2 flights cancelled to Sohar and a refund not done.

All I ask is the refund due to me. Please help me?
It will be really appreciated.

Kind regards
Susanna Groenewald
Qatar Airways
-
check-in luggage
Sir/Ma'am,
I recently flew from Volgograd, Russia to the Manila, Philippines from the 21st (starting point) and arriving before 22:00 on the 22nd of June. After receiving my luggage an hour later, I didn't notice anything unusual and just wanted to get some sleep after over a day of travel. Later I notice that my small case of SD memory cards were missing from my check-in luggage. I noticed a few days later and was unable to get a hold of someone at the airport and was told to call back on Monday, July 1st. Today is Monday and I am not able to get ahold of anyone that can help me in this matter. I just want to be at least reimbursed for the missing 6 memory cards. I have the receipt of some of them as I brought them on Amazon.com for my trip. My check-in luggage number is 613955 under that name Jason Thomas Rush. Let me know if you need additional information. Thank you.
Qatar Airways
-
travel inconveniences
We travelled from aamritsar to Doha by QR549 today . The flight was delayed by 2 hours .
Due to which we lost our onward flight to Prague

We were offered flight to London and then to Prague... which we refused due to travel tim of 17 hours
We asked for a day stopover at Doha followed by a morning 8 15 flight to Prague

Waited for these tickets for over an hour
Then we were issued tickets for same dat 11 45 london saying it's the next days ticket... we were lucky to have checked the dates on the boarding pass

On complaining we were attended to after an hour... we were to be given vouchers and tickets for next day

We waited for another hour foir the same
We have been really troubled today ... had to wait for over 6 hours for a solution

Our hotel bookings . Pick ups and bus tours were paid up for
All got wasted

Kindly look into this matter at the earliest

We need a compensation for all the losses financially as well as time wastage

Anjali puri
Deepali puri
Seema Batra
Qatar Airways
-
we have not used their services with no compensation
Flight from Sydney to Beruit, I did not use the service due to compelling circumstances. I paid about $4500 for 4 flights tickets. I lost the money without any compensation due to their bad customer service and the only way for me now to proceed with Tribunal.
They do not respect our life and laws in Australia, they take our complaints personally and everything is related to Doha, Qatar. Nothing can be solved in Australia even they benefit from our country.
The government should make action about the foreign airlines as they do for domestic ones, it is really unacceptable.
They must implement our lawys and policy.
We are only seeking for our right to use the tickets we bought.
This review was chosen algorithmically as the most valued customer feedback.
We bought flight ticket (qatar airways )from istanbul to manila for honeymoon on gotogate's website .Somehow my name duplicated on passenger area and my wife 's name was appear on given order. Qatar airways told us we cannot change name and call your agency to change your name so I called customer care of gotogate (UK) and they kept me on hold twice which...
Read full review of Qatar Airways
Qatar Airways
-
customer service response for check-in/boarding
First I want to say I have been flying with Qatar Air since 2003 and have ALWAYS been happy with all their services, until now. I recently traveled with my daughter for a change visa run form DOH to KWI. This was the second trip I made with my daughter, the first being the end of last year to Muscat. I checked in online and most always do when given the option and printed out our boarding passes. The website advised I was not able to print the return tickets as documents had to be checked at Kuwait but we did have valid boarding passes for DOH to KWI. As we approached the check-in counter area a Qatar Air crew member asked to see our ticket. I showed the boarding passes. She then instructed us to print out NEW boarding passes at the kiosk. I was sure this was a mistake but I am not one to argue with airline crew. She asked for our passports and printed out the new boarding passes.
We then went thru immigration and security then on to the boarding gate. At the gate we were first in line to get on a bus to be taken to the plane. The staff then put out a Priority boarding sign so being a Silver member AND traveling with a 6 year old child we moved from the front of that line to follow the priority boarding sign. They then proceeded to open the regular boarding line and left us standing there at the priority boarding sign. When I finally got someone's attention they treated me like I had inconvenienced them, they let us in and then when I got to the desk this is what happened.
I showed my boarding passes, both the one i printed at home and the one from the kiosk, The crew person was not rude but she also was not the usual friendly face I am used to seeing when I travel, especially being a silver member. She then asked what was the purpose of my trip? Who was travelling with me? Was I coming back and when, she asked if I was a Qatar resident and then said I needed to show her my Qatar ID. When I tried to ask why I was being questioned she snapped at me that she was only doing her job. I tried to offer a smile to let her know I was not angry with her, I only wanted to know why I was being delayed as all the passengers in the regular line were filling up the first bus to the plane.
Her response was unacceptable to me having been flying since the early 1980's and since it was started I always use a printed boarding pass from online check-in when it is offered. We traveled the end of 2018 to Muscat with on-line printed boarding pass and had no problems. The crew member told me we were being delayed because they needed to verify our documents because we FAILED TO CHECK IN AT THE CHECK-IN COUNTER? Are you kidding me? What is the advantage of checking in online and printing your boarding pass at home and then be told you have to also check in at the check-in desk. That does not pass the common sense test.
I contacted Qatar Air customer service and Mr.Ivan Fernandes Customer Care Officer advised me

"Dear Mr. XX,
Thank you for writing to us.
Based on the report received from our Airport Services Management, we have to inform you that since you had done an
online check in, the staff needed to complete the documentation checks as per procedure. We note from the report that
you were not very happy with the same and queried on the need for the check and why other customers were being
allowed without any check. You were politely advised that the other customers had done a normal check in at the
counter, the documents were already checked and verified.
We can also confirm from the report that the staff handling your boarding was not found to be rude.
We sincerely regret any inconvenience caused.
We appreciate the opportunity to respond and remain hopeful of your continued support and patronage.
Yours sincerely,
Ivan Fernandes
Customer Care Officer"

Ok, I can understand documents need to be checked but what happened to me was more than just a document check. The first crew member that made me print out new boarding passes at the kiosk did check the documents and if the person at the gate had only checked our passports that is understandable as I have flown many hundreds of times and I am used to having my passport checked at the gate. What I did not understand is why I was asked what is obviously SECONDARY SECURITY SCREENING questions. It is not normal to have someone ask all the questions she asked AND to have to show my Qatar ID card at the boarding gate. This has never happened to me since I have been using Qatar Air back in 2003. Never. I had attached the boarding passes we had in hand and sent a reply back to Mr. Ivan, only to be told AGAIN that the delay was my fault because I failed to do a proper check in at the check in counter like all the other passengers.
I tried to use some logic and an excerpt from their own web page that states using online check-in saves time at the airport, But it seems this logic is lost on Qatar Air Customer Service Officers. Instead of offering even a half-hearted apology they want to keep putting the blame on me for taking the time to check-in online and printing my boarding pass at home. Following Mr Ivan's comments you are wasting your time, your internet data, printer paper and ink by checking in online. According to his response you should only check in at the check in counter to avoid being delayed.
I did email back telling them I completely understand having our passports checked, my question was why were we asked all those questions, that is not usual. Anybody who travels can tell you that. Why would you need to see and check my Qatar ID if this was not some type of security check. Just say that's what it was and I would be fine. but don't keep telling me the fault is mine (a Silver member) because I took advantage of online check-in and failed to wait in line a the check-in counter. I find the customer service very lacking this time with Qatar air. I did message them on their Facebook page and at least they offered an apology for my situation, but not Mr. Ivan, he just wants to keep telling me I am the one who was wrong in this issue. AND they never ever even addressed the fact that Priority boarding was not offered and we had to wait until about 40 regular passengers had boarded the bus before they acknowledged we were standing at their priority boarding sign and then let us in. Not one time did Mr. Ivan address this issue, He only has tunnel vision on pointing out that it's my own fault I was held up. TERRIBLE CUSTOMER SERVICE.

Dear Mr. XX,
Thank you for your email and the attachments provided.
We have had the opportunity to review your case with our Airport Services Management.
Based on the review report received, we have to inform you that you were holding web check-in // online boarding pass.
Hence, at the boarding gate it is mandatory for the gate staff to verify documents // passport // visa to avoid any situation
of our valued passengers like yourself being found to be inadmissible at the destination. The report confirms that the
online check-in is not an open permit for customer to board without verification of travel documents. We do note from the
report that you were upset that other customers who were holding normal boarding passes issued at the counter were
released. This was politely explained to you and the staff was following the procedure in your case. Further the report
confirms as viewed on the CCTV that no issues were noted with regard to the staff attitude or handling.
We hope to have been able to clarify this matter accordingly and thank you for your kind attention.
Yours sincerely,
Ivan Fernandes
Customer Care Officer

Dear Mr. XX,
Thank you for writing back to us.
We regret to learn that you remain disappointed with the outcome of our response. Our response is based after a
thorough investigation on the issues you raised.
Regretfully, we no further comments to add to what has been communicated save regret one more time for any
inconvenience caused.
Yours sincerely,
Ivan Fernandes
Customer Care Officer

Do not expect Mr. Ivan Fernandes to be sympathetic, even if they determine they were just following their protocols. He is incapable of offering any type of apology and should not be working in customer service.
This review was chosen algorithmically as the most valued customer feedback.
On 13 June 2019 I travelled from Milan to Islamabad on Qatar airways and my booking reference was QKQ43F. when I collected my luggage at Islamabad airport it was damaged with one wheel missing. It was so difficult in handling such a luggage and my bag on which I spend my money I cannot use it again. It is a poor show from Qatar airways. A serious action is solicited from Qatar airways [protected]@gmail.com
Read full review of Qatar Airways
Qatar Airways
-
qatar did not let me board instead of having valid documents
I was travelling from Delhi to Chile. I had my permanent resident certificate of Chile and application receipt of my Chilean national ID(RUT). I had other documents also. I was in the queue to check-in where a person checked my passport and the documents. He did know about the certificate and was asking for RUT, for which I had the receipt and a later date of collection than my travel date. They did not agree and told me to wait while they check. I waited and asked if any progress was made. They again told me to wait and that they have send the documents to scan and email. Again after sometime when I asked, they told me to wait and that they have emailed the documents and they could only do something once they receive the response. This went on for an hour or more and as my flight timimgs were coming close I asked them to call and check otherwise I will miss my flight. But they were not of much help and told me to wait untill they receive an OK to board from their team somewhere. I was there alone scared to hell what if they do not receive the email on time. Finally the same happened and they did not let me on-board. I donot have proof but as per the communication of Qatar customer care with my husband the ok to board was given to them before the flight departure. Less to let me on-board, Qatar did not even paid any compensation for my flight tickets or the mental harrassment I sufferred for next two days as well when finally Qatar said they cannot do anything. And lastly I had to buy my ticket again for Appx. 1900 USD.
Qatar Airways
-
injury and care on flight from doha to bangkok flight 826
I have taken Qatar Airways many times. On my flight from Doha to Bangkok the flight hostess drop hot coffee on me causing burns which lasted for hours. She tried to put ice on my back however that did not help. I asked for some cream and after calling a doctor on the phone she gave some cream and pills. The burning sensation was very bad. I was told upon reaching Bangkok i will get medical help. This is where there was total failure and mismanagement.
I keep asking at door soome was supose to help me than they said doctor will come at the door. No doctor came. After some time they had me follow a Ground staff who did not know where to bring me instead brought me to the international immigartion and than again waisting time another ground personel said this area was not the right one it should be the domestic area and come with me to the ground floor doctors office. Upon arrival doctors office was locked. How is this possible. Again delays, I waited, keep complaining of this burn and had a flight to catch would miss it. I was persistant. After a while they open the door and i think it was the nurse who said there is no doctor. She called him and he is on way. She look at my burn than again said wait for doctors to arrive. All this time cause me stress. Then she ask who is going to pay for this. I said didnt the Qatar staff contact you. She said no one called them that they are sending me.

How is there such a disconnect and handling of the whole situation. I was constantly trying on my own to see what i should be doing especially i had a connection make. Then the doctor finally came and examine me. He had no medication so he went to get it and gave me. The other ground staff escorted me to immigration and finally i was on my way with my burn skin

Even in the plane the rest of the way my skin was burning and was hard for me to sit down. What is more tragic is the handling of the situation after the burn and landing at the Bangkok airport. What I was told just did not happen

I pay a good price to fly this airline and am very disappointed with the handling of it. Qatar airline should make good of this and compensate me for damages member and it is serious dropping hot coffee on someone and the whole disconnect of handling the situation.
Qatar Airways
-
children food and business lounge
flight qr 905 qr 203
qr 212
qr 904
kids breakfast fried chips terrible
bread dry
pls provide small milk with kellogs weetbex etc healthy
u giving chocolate milk chocolate mousse
all sugar and chocolates on top
salads with no dressing
bland meal was nice with mash and poached chicken
and why u give so heavy meal dinner on qr905 flight around 23pm till late
have some rusks rice crackers with honey butter
lounge spent money kids did not eat nothing food very low
Qatar Airways
-
flight delay causing miss for connecting flight from kuala lumpur to jakarta and jakarta to makassar
Dear Qatar customer service officer,

It is with regret I write this complain with regard to such dissatisfaction response from ground service crew in Kuala Lumpur when I miss my connecting flight from Kuala lumpur to Jakarta and from jakarta to Makassar, indonesia on 03 Juni 2019. My name is Ilham, I am passanger of Qatar Airways flight number QR 852, that supposed to fly from Doha on 02 JUNI 2019 at 08.40 am and planned to be arrived in Kuala Lumpur at 21.50 Local Time. At 07.40 all passenger have Board the aircraft, however, due to a passenger issue, the flight was delayed for approximately 2 hours. For me this delay is unacceptable since I feell Qatar airways has sacrificed my flight for a passanger. I believe all passenger has equal right to have their flight on time. It is said that the causes of the delay was because a passenger refuse to buckle up his son so Crew need to wait security to escort that passenger out from the plane. But even so, delaying the flight for 2 hours was still so much waste of time. I reported to one of Flight attendant that I had flights from Kuala Lumpur to Jakarta on 2 June 2019 at 23.55 local time and Jakarta to makassar on 3 June 2019 at 04.30 Local time. The flight attendant came to say that I might be still managed to catch the flight, even if not, she said the ground crew in Kuala Lumpur can provide me assistance. Having received the explanation, I felt relieve flying with Qatar since I Always choose Qatar for my fly from africa to Indonesia. However, I later realised that judging from the flight estimation, I couldn't catch my connecting flight. I came to spoke with the same flight attendance and she replied that the ground crew will provide me assistance.

What happen after arriving in Kuala Lumpur is such a huge dissappoinment for me. I met with a ground crew and present my tickets while explaining that the flight was delayed because of a passenger. She then replied THERE WAS NOTHING SHE CAN DO SINCE THE AIRPLANE I PLANNED TO TAKE DOESN'T HAVE AGREEMENT with Qatar. Furthermore, she lightly said if I have complain I should file it via online. That was the only explanation she gave me and she left me behind without even gave a chance to meet the supervisor or person who incharge there. I've been fying with Qatar for quite long time, IS THIS THE WAY QATAR TREAT THEIR CUSTOMER.? I thought Qatar is a very reliable and bonafide airways, but having experienced such treatment, It really did not mirroring Qatar reputation AT ALL.

I then should buy another ticket from kuala lumpur to Makassar which cost me usd 230, where prevously I have lost usd 150 for missing 2 flights.

It is against the above background I filed this complain and wish for positive and satisfactory response. Please find attached my itinerary flight for your reference and necessary action. You can reach me via my email on [protected]@gmail.com.
We are here to help
16 years' experience in successful complaint resolution
Each complaint is handled individually by highly qualified experts
Honest and unbiased reviews
Last but not least, all our services are absolutely free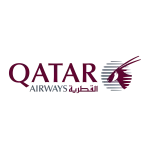 Qatar Airways contacts