Princess Cruise Lines complaints
148
Princess Cruise Lines
-
dawn princess cruise 12th may 2017
Hello, We booked this cruise as a getaway following my husband's ill health. Princess Cruises was highly recommended to us. The cruise was the Dawn's last cruise and Princess let down its loyal customers (many of whom had booked the Dawn for sentimental reasons). The company ran out of many drinks (Stout, Gin, Johnny Walker Red and Black and Red Wine unless it was top of the range at $80 - $120 per bottle). Our toilet was blocked for 5 of the 12 days and many cruisers had to use the public toilets! Food was also winding down and towards the end of the cruise, fresh fruit, prunes etc was non existent. Air conditioning in the dining areas was so bad that the waitresses were carrying portable hand held fans. The casino was shut early in order to have the machines serviced for handover to P & O. Entertainment during the day was extremely limited. Shops were shut midway during the cruise for stocktaking! Staff were constantly apologising and were fabulous considering the awkward position that their employer had put them in. I am hoping that Princess is going to offer a reimbursement to all passengers. No comparison to our wonderful Holland America Cruises!
This review was chosen algorithmically as the most valued customer feedback.
My husband and I purchased a painting on a cruise in August 2016 and it has yet to arrive. They claimed to have shipped at end of September/beginning of October, but we received no delivery notice, email or call. Once I found the paperwork, I contacted them in January 2017. I was told it would be reshipped. I gave additional email and phone contact info...
Read full review of Princess Cruise Lines
Princess Cruise Lines
-
unethical booking issue
One of our favorite pass-times on Princess is relaxing in the Sanctuary on the various ships. Reservations for specific loungers and chairs in the Sanctuary cannot be made on line but rather must be made in person and it's first come first served. Years ago we made the mistake of boarding at 2:00 or 3:00 P.M. and there was almost nothing left. Accordingly, we always make sure to be at the head of the boarding line to get our pick of the locations. The problem is their brand new "progressive boarding procedure".

When we made our reservations for the upcoming cruise on the Royal Princess there was no mention of this procedure. In fact there has been no mention of it on any of our correspondence from Princess until just yesterday (March 6th). I've saved copies of every e-mail with our booking summaries. No we are informed that due to the deck we will be on, that we won't be able to board until 2:30. This isn't fair and had we been told at the time of booking, we'd have chosen a cabin on another deck instead (only one deck up) to board at 12:00. Unless we are able to board at the earlier time we will almost certainly not get our preferred locations in the Sanctuary and possibly find it fully booked. If this would happen our trip will be ruined.

The only solution would be issuing us priority boarding passes. So far all we get is "there is nothing that we can do". Our confirmation number is MMCD2W and the cruise departs in 12 days.
This review was chosen algorithmically as the most valued customer feedback.
We are booked on the Grand Princess, 15 day Hawaii Cruise (October 29). I attempted to reach Jessica Boykin, to change our dining choice from anytime to traditional. When I booked this cruise it was because of a credit my husband and I received due to a bad experience on a prior cruise on Emerald Princess. I also was attempting to book air transportation to...
Read full review of Princess Cruise Lines
Princess Cruise Lines
-
princess cancelled our trip then added insult to injury...
My husband and I were scheduled to celebrate his 70th birthday on the Pacific Princess, sailing October 16, 2016. Less than 24 hours prior to our departure time we received an email from Princess saying the ship had run into rocks, putting it out of commission. We understand these things happen and are thankful no one was hurt. Our complaint is how Princess has handled things since. Immediately after receiving the email we phoned Princess to confirm the email wasn't a hoax. They confirmed that it was not and during this conversation assured us the price we paid for this cruise would be honored for the cruise in the future. The following day we attempted to book the closest available cruise (same number of days, same region, same category). We were then quoted a price nearly three times the cost of the cruise they cancelled. They refused to honor the price we paid and told us we could keep checking back and see if the cost went down in the future. To add additional insult to injury, we then found the "full refund" they advertised to the public we would receive did not include the cost of the Vacation Protection we purchased. So, it's costing us $209.28 for a cruise Princess cancelled less than 24 hours of our departure date. Does this sound like a cruise line you want to book with? We have been on over 60 cruises (not all with Princess but we are Platinum members with them) and have never encountered a less scrupulous company. Additionally, they refuse to put anything in writing. Buyer Beware!
Princess Cruise Lines
-
discrimination
I received an email offer from Princess Cruises Casinos for a complimentary one-week cruise (not covering sundry expenses) sailing in November 2016. But as I read through the conditions for eligibility, this was their stipulation: Offer only available to residents of the US or Canada (offer not available to residents of Québec). Being from Québec City, this exception to Québec disturbed me so I decided to find out the motive behind it.

I called the number provided on the offer on Saturday, June 11 at 11h20, and spoke with Chandra. I asked her to find my profile on their system and read to me my home address, which she did. I then repeated the offer from Princess to her, including the part about Québec, and wanting an explanation for disallowing this province. She did not have an answer for me. I was put on 'hold' for quite some time, after which she returned, informing me that she had spoken with her supervisor who recommended I contact the 'Yield Department' at Princess in the course of the following week.

So on Tuesday June 14, at 17h15, I phoned Princess once again (they are based in California), and asked for the 'Yield Department'. Shakira, who answered my call, would not transfer me to that department, but attempted to take care of my inquiry herself. Once again, I was dealing with a person who wasn't qualified to explain the reasoning behind such a company policy. From that moment, I was literally given the run-around. First supervisor, Heather, replied to Shakira that Princess did not have my full home address and therefore made the error of sending me the invitation, but that they'd make an exception and honor their offer to me. They did have my address, since Chandra, on Saturday, had pulled it up without a problem. In total, I was kept on hold close to 40 minutes, as so-called supervisors succeeded each other in passing the buck. Finally, Marissa advised Shakira to tell me that I should contact Princess Cruises Customer Relations via email. She did not have a particular name for me to address my concern .

So I had come full circle, with no more explanation than when I started.

What does it all mean? Can cruise lines actually discriminate in such a manner? What was their rationale for rejecting Québec? And why aren't they transparent about their practices if such practices are indeed justifiable?

I thought I'd give you a heads-up on this matter and maybe even on related issues, as they might be more prevalent than we suspect. Personally, I'm incredibly disappointed in the way Princess has dealt with the entire affair and I've lost faith in them

Sandra Theriault
Princess Cruise Lines
-
family cruise
The following complaint has been dismissed by Lisa 08238 Via phone call of 4/7/16. She did not see anything wrong with the activity described below.

I asked for upper management to review and call me. I received a phone call today 4/8/16. The following complaint has also been dismissed by Sandy Smith 661-284-4477. She stated she spoke to the Captain of the Ship and the Captain said there were no groups or such activity on the ship.
SEE ADVERTISEMENTS AND GFAFIC VIDEOS PHOTOS BELOW AS PROOF.

BOOKING THE CRUISE
November 17, 2015 we booked and paid for 3 cabins for a family cruise for the 1/31–2/7/16 Mexican Riviera on the Ruby Princess from San Pedro through Princess Cruises directly at 1-844-277-9457. Cabin 301 MVL5G, Cabin 307 mVL6R, Cabin 309 MVL5V.

The ship was delayed leaving port from the standard 4:00 pm until 11:30 pm nearly 8 hours due to a major storm front out at sea. From the time we arrived, we were uncomfortable with some of the activity that was taking place on the ship from some of the on-board groups. I asked a crew member if we can disembark being I saw some people still boarding this cruise due to some of the activity happening on the ship that we were uncomfortable with that we saw and I was told NO. Therefore my family spent most of the time being uncomfortable due to Princess majority blocked out spaces to allow several extremist groups activity taking over and Princess being well aware of the activity that would being taking place on their family oriented cruise ship. This cruise was far from a family oriented cruise as advertised. This was a Princess organized more like a private sex club boat cruise.

IT WAS AN EXTREMIST SIDE OF A GAY THEMED CRUISE AND IT WAS NOT DISCLOSED
(SEE EXTREMIST BEAR DRAG QUEEN AND GAY CRUISE ADVERTISEMENTS AND CRUISE PHOTOS ATTACHED). MANY ADDITIONAL VERY GRAPHIC PHOTOS AND VIDEOS AVAILABLE.
The Ruby Princess January 31 through February 7, 2016 was an extremist drag queen bear gay themed cruise quite full and it was undisclosed to us when we booked the cruise and it was undisclosed to us when we checked in at Registration. We understand that Princess does not ask travelers about their religion, sex or creed, and we do not have any issues with the LGBT groups, however we discovered after being on the cruise that this cruise was preplanned and advertised for nearly a year in advance for Princess to host extremist side of the gay community groups on this particular sail and to close off many public areas on the ship for the 5 or more separate these extremist gay groups that were on board. Some of the passengers from some of the groups were even unaware themselves of the other extremist drag queen groups and massive extremist group bookings on this cruise as well as other gay couples we talked to during supper and they were insulted as well and in speaking with other gay couples during dinner, they made a comment that this themed cruise was not their cup of tea and they were insulted that they were not informed of this extremist group activity. The couple also noted that there was open sex in public areas and there were children and family around in these areas. I am NOT exaggerating or making this up.
(SEE EXTREMIST DRAG GAY CRUISE ADVERTISEMENTS CRUISE PHOTOS ATTACHED).

Princess Cruises forced me to feel uncomfortable as I was sitting at the pool area watching the public demonstration of sexual conduct and lewdness. There were adults and children of all ages surrounding the pool and food areas. The extreme lewdness behavior of sexual conduct was offensive.

Page 2 of 15

Princess Cruises forced me to feel uncomfortable as I was sitting in the main theater trying to enjoy a show.
I wandered into the Princess Main Theater to sit down and watch a movie. Just before the movie started, there was some sort of comedy stage show taking place such as Michael Jackson shaking
his cum off his baby over the balcony railing of his hotel room. I was shocked of the live content of the sexual comments. There were dirty cum jokes and etc. The movie started and I noticed the theater was filled with extremist drag queens in drag beating the air with hangers throughout scenes of the movie. I was so insulted I walked out of the theater.

Throughout the cruise in the evening hours in the clubs were mostly dedicated by Princess Cruises to these 5 gay hardcore groups. I am NOT exaggerating or making this up.

(SEE EXTREMIST DRAG QUEEN BEAR GAY CRUISE ADVERTISEMENTS AND CRUISE PHOTOS ATTACHED).
One of the nights Happy Hour was noted in The Princess Patter in Sky Walkers, which is near the children's game center. Upon entering Sky Walkers, I walked into Sky Walkers of nearly 300 men naked down to G Strings. I walked in and looked toward the right at the dance floor and I saw raw sexual conduct taking place. I asked one of the crew "is this happy hour." I have never seen happy hour like this before. The crew said this is a private club and I said "No it is not, it is in the Patter." And, one of the extremist Drag guys said they were just thrown out of Club Fusion. I said "WOW" I can see why. Right next to the shops and open public area. One of these extremist group members got into a conversation with me and said we are all going "ALL BLUE." I asked what Blue is.? He said we are stripping down?

As I walked out a crew member peeked in the doorway and I asked him if Princess allows this conduct because I have never seen anything like this on any family cruise. This resembles a private sex club in an offbeat area of a major city. The crew member said there are so many on this sail, smiled, shrugged his shoulder and walked away. After 9pm, throughout the cruise, this ship turned into nearly a total wild hard core sex club at sea. Most of the families on board tried to stay only at the center of the ship atrium area due to the issues on board.

One day I walked into a full sauna, looked like a grizzly bears den. After 10 minutes as I was walking out to go to the shower next door, I overheard a comment from one of the Bears "that little guy is hung like a horse, " another guy said "yum yum". This activity on the ship was unacceptable and I was very uncomfortable.

Princess Cruises should have disclosed to us that this was a special themed sail to an extremist group. There were many families with children on board and I witnessed the exposure of this activity to children on board.

THE FOOD AND THE SERVICE IN THE FORMAL DINING ROOM
The food in the formal dining room was appalling and beyond a disappointment. Fire the chef. We are seasoned platinum level travelers with Princess and the quality of food was just awful. Princess / Carnival is a billion dollar company and the food and service should be 5 star. The food quality was atrocious and the selections were less than a low end cafeteria. Shameful. Cruisers / Families take cruises versus hotels and other travel ventures for the 5 star service / food and entertainment.

The waiters' lack of attention with non-existent table service made it worse.
We had to ask more than once for water refills. Why would we even have to ask?
We had to ask for butter for the bread. Really! Asking for butter for the bread?
We asked for hot tea and never received. Shame.

Page 3 of 15

We asked for Chocolate chip cookies for dessert and the waiter said no. HE SAID NO. The chocolate chip cookies are in the buffet area and the chocolate chip cookies are in the Cafe on Level 5. HE SAID NO. The Waiter should have gotten the chocolate chip cookies from one of those two areas. HE SAID NO. Shame.

One person in our party is lactose intolerant and it was prearranged during our booking. On the first night, the head waiter told her that he would give her a menu each night for the following day so they can review together. WELL THAT NEVER HAPPENED. She was unattended and on her own for guess work. CHECK OUR PREBOOKING. AND E-MAILS. IT WAS NOT A SURPRISE. Definitely NOT the excellent guest experience. Princess did not care about dietary needs. Princess needs to re-address their quality control and retrain staff.

We chose to leave our formal assigned seating and eat at the anytime dining. The service there was just mediocre fair. Shame. Training. Invest in your employees and train them.

THE HORIZON COURT BUFFET
The Lido Deck on the first day was good, looked very nice, clean and very good service. The days following it was like a light switch went to the OFF position and we are like the crew on a Cargo Ship. Felt like Bait and Switch the following days. Poor service, low quality choice of foods, oily, very slopping presentation. The service in the Buffet area was very poor.

THE BURGER AND HOT DOG GRILL
The attitude from the female cook at the hamburger grill at the pool area was rude all week. Not shy, not a language barrier, just in spirit and mean. She was not friendly, no smiles, no hospitality and she gave off a poor attitude and caused us to feel that we were just a bother. Order and move on. NEXT. That is how she made us feel. She needs customer front-line service training with a SMILE.
The hamburgers were very plain. The Veggie Burgers normally excellent were sloppy and disgusting. Did you change food vendors?

INFIRMARY
My mother got very sick on the cruise. She was taken to the Infirmary. They ran tests, drew blood, administered an IV and administered pain medications. The Doctor noted gall bladder issue and was referred to a medical center for emergency surgery.

LOST ITEMS
I made a report at Pursers Desk for lost items and filled out a Lost and Found Report but have had no response. Additionally, my wife walked away from the treadmill for a moment, came back and her black Sol Republic Ear Buds were gone.

SUMMARY
There was not much about this sail that we enjoyed. The extreme lack of service, the poor quality food and the disappointment is all that remains. We are very embarrassed that we brought other family members with us. I refunded some of my family members out of embarrassment as they thought we pulled a bad tasteless prank on them and put them on an extremist sex club cruise.

We are not the only cruises complaining. During the cruise, we heard many negative comments about this sail.

REQUESTING
We are requesting full refund and future cruise for myself and our family. This was all paid by me for our family.

Page 4 of 15

Please see below grafic pictures and videos takin onboard the princess ruby sex club cruise not disclosed to us !

Page 5 of 15

Page 6 of 15
Page 7 of 15

Page 8
of 15

Page 9 of 15

Page 10 of 15

Page 11 of
The complaint has been investigated and resolved to the customer's satisfaction.
Princess Cruise Lines
-
cancelling a person who could not sail
We have a booking for a sailing on January 23, 2014. We booked a suite for my husband and our daughter ( mid twenties). This was a Christmas present for her to join us on a short cruise. Yesterday, she was in an accident and hurt her neck and she will be unable to sail next week. We did not buy vacation protection. I called to cancel her from the cruise. I was not calling to ask for a refund, just to notify them that she would not be sailing with us.
I was told that we have to pay $299 to cancel her. It is amazing to me that we paid to add her to our reservation and now we have to pay to remove her from the reservation. That just does not seem to be a reasonable policy. Regardless of whether we cancel her today or she is a "no show" next week., we will be required to pay the $299. We additionally paid taxes and fees but we will get those back at some point. I have submitted a complaint to the Princes customer relations to see if they would reconsider or perhaps gives us a ship credit toward a future cruise but I have not heard back at this point.
We have been loyal Princess cruisers but we may need to take our business elsewhere.
Resolved
The complaint has been investigated and resolved to the customer's satisfaction.
The complaint has been investigated and resolved to the customer's satisfaction.
This review was chosen algorithmically as the most valued customer feedback.
We took a cruise with Princess Cruises scheduled from 27-31 Oct 2012. Although Hurricane Sandy was already predicted, we still sailed. We did get travel insurance. Instead of going to Bermuda, we ended up in Boston, MA. I had a military onboard credit, but had to chase Princess repeatedly to get it. We were kept on the ship 2 extra days to get back to NY...
Read full review of Princess Cruise Lines
This review was chosen algorithmically as the most valued customer feedback.
Our Princess travel cruise tour experience June 2012 – I booked our dream Alaskan cruise / land tour, travel fight reservations and excursions all through Princess Cruises. We wanted everything to be simple and to be taken care of by and through Princess. Princess told me things would be easier, smoother and less hassle if we booked everything through...
Read full review of Princess Cruise Lines
This review was chosen algorithmically as the most valued customer feedback.
I've applied for vacancy at this cruise line and was accepted, before I could start working I had to do some paperwork which included paying around $500 in order to speed things up. Salary was way more that I've ever hoped for so I sent that money via Western Union but ever since somebody collected that cash I haven't heard of this company again... It was scam.
Read full review of Princess Cruise Lines
Princess Cruise Lines
-
very irresponsible cruise line
On February 9, 2010, my wife and I boarded the Diamond Princess in Auckland, New Zealand, bound for Melbourne and Sydney, Australia. Booking No. XT9Q3D

On the morning of February 18, 2010, while still at sea and on the Diamond Princess, I ate breakfast at the Horizon Court buffet, and I subsequently became ill, with a stomachache and diarrhea. I had eaten only food prepared and served on the Diamond Princess. Before eating breakfast I felt fine and I was in good health.

After I became ill my wife and I stayed in our state room, while I tried to recover, but I did not improve. Later on February 18th I reported my medical condition to the ship's Medical Center. The ship's nurse took down my information and treated me for Acute Gastroenteritis.

The ship's nurse also instructed me to return to my state room, and to not disembark the ship even though the ship was to dock at Melbourne. She said I was strictly prohibited from stepping outside of my state room, and she said that if I did so I would be expelled from the ship at my own expense. I was confined by the ship's nurse to my room for 24 hours until the evening next day, February 19th, after the ship left Melbourne.

The nurse did not make it clear to me why I was not permitted to go ashore in Melbourne, or why I was confined to my room for so long. As a result, the confinement felt like a kind of involuntary detention.

While I recovered, on February 18 and 19, my wife had to tend to me. She could not, moreover, go on shore alone while the Diamond Princess was in Melbourne. As a result, my wife and I both missed our only chance to visit Melbourne.

Melbourne was, for us, a dream destination and a key reason we paid for the Diamond Princess cruise. We spent thousands of dollars in air fare from the U.S., in addition to the cruise fees, to see Melbourne. Because of the food poisoning I contracted on the Diamond Princess, however, my wife and I were denied the opportunity to disembark and visit the city. Due to the cost and distances involved, we will not have another chance to visit Melbourne.

I have requested Princess either to give me a refund, or grant me the equivalent in credit toward a future cruise, as compensation for the loss that my wife and I incurred due to food poisoning directly caused by the Princess Cruises. However, Princess denied its responsibility and refused to compensate us anything. I and my wife will never take a cruise with Princess again in the future. There are a lot of cruise lines providing much better service and are more responsible than Princess. Why do we bother to travel with an irresponsible cruise line like Princess.
The complaint has been investigated and resolved to the customer's satisfaction.
This review was chosen algorithmically as the most valued customer feedback.
My wife and I recently cruised on the Golden Princess to Alaska from Seattle.While the scenery was beautiful, the ship was lovely, and we received, for the most part, excellent service, unfortunately our vacation was marred by the following experience. Upon arriving in our stateroom on Saturday, my wife looked through the excursion tickets that were left...
Read full review of Princess Cruise Lines
The complaint has been investigated and resolved to the customer's satisfaction.
Princess Cruise Lines
-
baggage
My newlywed wife and I recently took a trip on Princess Cruise lines...neither one of us will recommend them to ANYONE in the future. Upon Disembarkment we didn't have our luggage and didn't receive it until the second day (evening) of our honeymoon cruise. We were on our own basically to get the clothes we arrived in laundered in order to have something to wear at our first port. At our 1st port we inquired as to if our luggage had been located and when we could expect it. (No answer). So in order to "enjoy" the first day of our cruise we did some shopping for swim suits, shorts, shirts, evening wear (just for that day) and spent close to $250 just in case we didn't get our luggage that day. We were given a $50 room credit for laundry service and to help cover some expense of our in town shopping for that days clothing.

We eventually got our luggage after dinner that evening. We were still upset with the situation but tried to put it behind us and enjoy the remainder of our trip. Upon returning home I made some inquiries as to additional reimbursement due to having to spend money just to have something to wear...because they didn't have our baggage. I was basically told that they (princess cruise lines) were not monitarily responsible for "delays" in baggage getting to our room. SERIOUSLY?!?! The luggage is put in your charge at the airport terminal and it never gets to the ship until our 2nd night on the ship and you are NOT responsible? WTF! So far they refuse to issue any type of monitary refund or cover our clothing expenses at our first port of call.

BTW...This is the third cruise line I have traveled with and it is by far the worst. Not that they were "bad" but the quality of food wasn't as expected, the wait staff wasn't as polite (esp. in the buffet areas) and overall just not as good of an experience as I have had on Carnival and Royal Carribean. Not to mention the whole luggage fiasco...and we weren't the only ones with issues of this type. I was in line with several dozen people who had no idea where there luggage was either. The was a mountain of unclaimed bags by the customer service desk that people were looking through to see if they could find there stuff on there own. How unprofessional is that?

Don't use princess...go with a different cruise line.
Resolved
The complaint has been investigated and resolved to the customer's satisfaction.
Princess Cruise Lines
-
we wouldn't recommend princess cruise lines to an enemy
Or, our cruise from hell...

We recently went on a cruise to alaska aboard the new ship star, princess cruise lines. We went with four other very good friends. We waited 3 years for what we thought would a really fabulous vacation. We had to reschedule from 3 years ago due to a death in the family. We were so looking forward to this cruise.

What a disappointment it was!

The star may be big and beautiful, but it is totally lacking in service and entertainment. The variety of entertainment wasn't great and the waiters in the dining room were for the most part rude! This cruise was soooo boring, people were walking around like we were all at a funeral!

The 3 day land tour at the end of the cruise was awful. They spend all the time herding you around like cattle or making you wait hours to be transferred to another location again. Things are not planned out well, not to mention they keep your luggage overnight at 2 locations and you don't have access to it.

By the time you get to the airport, you wonder has anybody gone through it? Not a good way to handle luggage!

The other two couples we traveled with are not happy either. We wouldn't recommend princess cruise lines to an enemy, if we had any that is.

Our advice... Cruise with another line!
Princess Cruise Lines
-
they provided terrible service, applied illegal charges on my final bill
They provided terrible service, applied illegal charges on my final bill, and the long lines made it impossible to dispute them without missing my plane upon disembarking.

Also, they leave for the tours earlier than stated on the ticket. They stated 8:30 am. But even though we arrived at 8:20 am, they stated we missed our tour and refused to give us a refund.

Just awful public relations there. Go with Holland America or another great line. Leave this company behind.
The complaint has been investigated and resolved to the customer's satisfaction.
Princess Cruise Lines
-
misleading practices
Grab your depends and set sail on the Grand Princess, my wife (41), two children 13 & 15 and I (41) took our second cruise this year and WOW what a mistake to have chosen princess to celebrate Christmas and New Years December 20 thru January 2, 2010-11. The same food was served for 14 days or re-cycled into a new dish and called something new; the hot food was cold and the cold food hot. The atmosphere on the ship bordered a retirement home and the nite life consisted of bingo.
The staff was adequate as long as you didn't have an issue that required anything besides clean towels in your state room. One last negative before I mention the positive, if they mentioned Diamonds International one more time I was going to jump overboard.
(The chain of jewelry stores they own and have at least five of on every island and are so over priced it's tragic that people would fall for this scam)

The islands we visited will leave a beautiful lasting memory for my family to remember and the majority of the island population loved the tourists. So if you are ok with using the ship as a floating hotel and want to be in bed by 9pm then this is the cruise line is for you.
Resolved
The complaint has been investigated and resolved to the customer's satisfaction.
The complaint has been investigated and resolved to the customer's satisfaction.
This review was chosen algorithmically as the most valued customer feedback.
Stayed overnight in ships sick bay. Transferred to hospital in Panama. Received bill from Princess for hospital charges, with some duplications added as extra charge. Also received a bill from Norton Lilly through Princess for $3, 500.00 for me and $1, 000.00 for my wife for medical services. Absolutely no medical services were rendered through these...
Read full review of Princess Cruise Lines
The complaint has been investigated and resolved to the customer's satisfaction.
This review was chosen algorithmically as the most valued customer feedback.
Do not ever use princess cruise to book your air for a cruise. We paid princess ~$500 for a one day extension in auckland at the end of our cruise. Princess booked us on a 6:15a. M. Flight that day which required a 3:30 a. M. Transport to the airport. We tried to rebook ourselves so we could use the extention and princess said we would forfeit 75% of our...
Read full review of Princess Cruise Lines
The complaint has been investigated and resolved to the customer's satisfaction.
Princess Cruise Lines
-
wheelchair accessibility
We were on a 7 day cruise in the Caribbean, and being only 21 at the time, i had to carry my own personal ID around with me so i could get served drinks. Regardless of the "A" that they print on your tag (because they "could have messed up and printed an A"). When I sat down in a pub to have a cigarette, the bartender came up to me and yelled at me "you cant be in here!" when i asked him why he said "because youre not 21!" i said "actually, yes I am" i threw my id at him and walked away. I got decent service from just ONE employee on the entire cruise. There is hardly anyone on the outer decks to take drink orders. The dinner staff do not take the time to get to know their tables. There were 15 of us, with 3 different tables and 3 different waiters, we all had medioker service, no one went out of their way to make the trip extraordinary like they do on other cruise lines (I have been on 2 other lines prior to Princess).
Not to mention this cruise line was 100% NOT wheelchair accessible. Having a paraplegic with us on our trip, he had to be accompanied by one of us at all times as there were huge lips at the bottom of every door that he needed help with. Other cruiselines will have small lips on the outer decks, however inside the ship, they are all flat and have automatic doors. He could get over the lips himself, but with the heavy doors that you have to open as well, it was impossible for anyone in a chair to get around by themselves.
They did not have a ramp at the docking ports. They simpy had stairs that they threw a thick mat over. At the port that had too steep of stairs to throw a mat over they had the "stair climber" which is a complete joke. The sides do not come off so anyone in a chair cannot transfer over to it. They have to be lifted up by their "trained" wheelchair helpers. They are not trained for paraplegics. they are trained for elderly people and people with walking difficulties. When I asked them why they do not have a ramp they said "because the water is so shallow here, we would have to have 50 feet of ramp, " so i simply told them to get 50 ft of ramp! When we finally got through the hassle of the stair climber, not to mention the stares from every onlooker and employee... Royal Caribbean cruise line was parked beside ours, WITH 50 FEET OF RAMP!
They had not one wheelchair accessible excursion on any of the 6 ports that we stopped at. The theatre had stairs going down them, with wheelchair seating at the top. Which would have been alright, except for one it was a terrible view, and for two, there was a spot for a wheelchair, and then a permant seat... so if anyone in a chair wanted to go watch a show, they could only sit with one person. On every other ship we have been on (5 to be exact), the theatre had a slight incline instead of stairs, so one in a wheelchair could sit at the end of the aisle and still be able to have decent seating and watch the show with as many people as they wanted.
Princess is a joke of a cruise line. They did not have entertaining shows, or activities. They had ripped this ship in two and added 500 rooms, however they did not add more restaurants, make the theatre bigger (there were people standing every night), or add anything, besides the rooms. It was completely overcrowded. Just a joke of a cruise ship and cruise line. When you file complaints after the fact, not one person contacts you back or gives you the time of day. I would not recommend this cruise line to anyone, especially if they are travelling with a wheelchair!
Resolved
The complaint has been investigated and resolved to the customer's satisfaction.
We are here to help
16 years' experience in successful complaint resolution
Each complaint is handled individually by highly qualified experts
Honest and unbiased reviews
Last but not least, all our services are absolutely free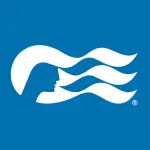 Princess Cruise Lines contacts