Princess Cruise Lines complaints
134
Princess Cruise Lines
-
Hollywood conservatory level 17
Just finished 14day cruise on the Majestic Princess It was wonderful EXCEPT for the Hollywood Conservatory rules At 1600 hrs We were asked to leave for cleaning .And only the Elite were allowed back in for Drinks and Hors d'oeuvres

We went in to see if our friends were there and there were only five or so couples there. Allot of waisted space, In the best place on the Ship .My thoughts would be to set that event up in another bar So the general public can watch out the best view on the Ship !

H A has a Happy hour in the same type of room called the Crows Nest It is open for every one and is very busy ,With lots of fun and laughter.

Great trip Good service

will go again
Desired outcome: CHANGE AREA
Princess Cruise Lines
-
Cancellation Refund
A week after the total cruise fee was due, April 22, 2022, Princess changed the itinerary, dropped a port, shortened and changed the timeline for the other ports for this Alaska cruise and indicated the Crown Princess would be in "pause" mode for maintenance issues. Princess obviously know about this issue well ahead of this date, but made sure to wait until everyone had to make final payment. Thus, no total refund would be issued to anyone, regardless of insurance paid. This is not only unfair, it appears to be illegal, using deception and mismanagement in order to keep the money of paying passengers.
Desired outcome: Return of entire cancellation fee.
This review was chosen algorithmically as the most valued customer feedback.
Hi. Booking ref - 3K9PGQ-01 My wife and I recently took a cruise with Princess and onboard purchased a ring for my wife for our 10th wedding anniversary which she picked with the assistance of your staff who told that the ring was valued at approx. £4500 but would be sold to us as a promotion and tax free for USD2617.00 (Approx. £2000.00) which we thought...
Read full review
Princess Cruise Lines
-
Change of itinerary
Booking ref 2MXW9C Ann Tregenza Sailing May4 2022 Seattle - Alaska 7 Day cruise.! 3 days ago (end of April 2022) I had a non reply email telling me the cruise itinerary was changed due to "scheduled Engine Maintenance" and the stop to Ketchikan (vibrant town with famous Lumberjack show) had been replaced by Icy Point (Fish Factory). I am distressed as I booked my trip a year ago and am travelling 4000 miles from the UK following my grandfathers footsteps. He went to Boston across the US to Seattle and worked with Alaska steamship company in Ketchikan and died in Seattle in 1933. This is a special once in a lifetime trip for our 10th Wedding anniversary and I am very unhappy that at the last minute this change - with a $100 PP spend on board compensation! has happened.
Desired outcome: This compensation is disgraceful.I have spent £6000 on the trip and chose Princess(Captain Circle members) . Given the Pandemi/time to maintain the ship- it suddenly changes the destination. I would like a full refund for this cruise.
Princess Cruise Lines
-
Misleading advertising and bad customer service
I have been with Princess Cruises for 22 years. Retiring from an airline, I take a couple cruises every year, most of them with different cruise lines. I brought stock in Princess and thought I would only use them and bring up my status.

I talked three other people, first time with Princess, to take the Alaska land/cruise. We booked them with Princess, at the same time on the phone. He said we would each get $25.00 credit for recommending new customers. When I emailed the information, they said I should have hung up and emailed first, then make the reservations.

Next I get an email that Princess changed two of the three lodges from the Princess lodges to someone else. My main reason for using Princess was to stay at the beautiful lodges on the pictures. If there was a maintenance problem with one of them, that is understandable. But to downgrade the lodges is bad business.

I got an email that my Skagway train excursion was cancelled and the money was being returned to my account. I call the next morning and the Princess representative said that all excursions were cancelled. I called Skagway and they said it was because the trip I was taking went into Canada and they were not allowing it at this time. Shouldn't Princess know that and let people know before scheduling the trip. Also, on checking of different excursions, they weren't starting until later in the month. That should be brought up at the time of making reservations for the cruise.

Princess has been in business too long for this kind of mistakes. I've called and emailed numerus times to talk to someone about the problems. After long waits on hold, they said they couldn't take my number or email to resolve the problems.

#3P7K6R, Princess Majestic, BBX, Alaska land/cruise on May11-21, 2022
Desired outcome: I would appreciate a call,thank you
Princess Cruise Lines
-
Booking 3KMR2L/ Majestic Princess Cruise
On 4/9/22 I arrived at LAX airport at 2:15pTransportation service was paid for by me. I'm awaiting to be picked up by transportation provided by Princess Cruise. But there was no transportation provided. As time was now underway I obtained a taxi arriving at the pier where the Majestic Cruise Line at 3; 30pm. The gate officer announces that the ship had pulled the robes in so I was left. This incident happen due to no transportation at the airport upon my arrival. My sister was on the ship and she was at the customer service desk explaining ng that I was outside at the gate, she and i was on speaker phone. To my dismay the ship left me. This was not my fault . I then met the ship on Monday 4/11/22 in Sanfrancisco. I have tried to resolve this issue of inconvenience, and to receive imbursements for two hotel nights, and air fare to meet the ship on monday 4/11/22, as well as a second covid test which I paid out of pocket and was told to keep receipts. Despite many calls to Customer relations, and waiting on the phone for each call an hour and more just to be directed to someone who just wants to say anything to get you off the phone. On 4/11/22 once i did arrive on the ship, my sister was at service desk for help and resolution. They referred us to the Customer Relation phone line. Never getting a resolution. Princess also never refunded us for an Excursion trip that the cruise line cancelled due to not enough people attending.
Princess Cruise Lines
-
Stateroom account is overcharged on my last cruise
Booking # 2VCG5J (Sail April 16 to April 23) The following should be the charges:

Charges:

1. Crew appreciation April 16 to April 22

Kamal/Ram total ($15.50 X7days X2) $217.00

2. Calypso Boutique Liquor purchase $518.00

3. Botticelli Restaurant $25.96

4. International Cafe $7.31

5. Photo Gallery $99.00

Total charges $867.21

Credits:

1. Two Prepaid Shore excursion cancelled for Ram/Kamal credited to account

($49.95 + $59.95 X 2) $219.80

2. Onboard credit ($100 X 2 ) $200.00

Total Credit $419.80

Total to be charged ( $867.21 -$419.80) $447.47

Amount charged on my Mastercard $727.31

Amount overcharged -$279.90
Desired outcome: Amount overcharged is $279.90 to be credited back to me please. Casino offered me and my husband a complementary drink which appears as a charge of $10 each on my account. Please reverse this charge as well.
Princess Cruise Lines
-
Lost luggage
My name is Kim Nurse. My husband and I have just disembarked from a 14 night France, Spain and Portugal tour on the Sky Princess arriving back in Southampton on 23 April 2022. The night before arriving back in the UK, I was asked to leave my luggage outside my stateroom overnight, so that it could be collected from the luggage hall the following day. We were allocated Navy 7 luggage tags.

When I arrived at the luggage hall, one of my cases was missing. After a thorough search of all luggage tag colours and luggage lines in the hall, my case was still missing. I reported this to the Princess's contracted company SMS International Shore Operations - where Deborah Barfoot took details of the lost, confirmed it was not in the luggage hall, and said that a representative from princess cruises would contact me. So far I have not yet heard from anyone.

My vanity case was high gloss bright pink, hard shell, with carrying strap.
Desired outcome: I would like my case located and returned to me. Otherwise, I would like two charm bracelet sets - to be sent to me. I would also like to be advised of your compensation procedure for the missing case and contents.
Now all resolved. Case located and despatched to me by courier.
Princess Cruise Lines
-
Not being able to get table placement by window on my back to back cruises starting on may 30, 2022
We are elite and usually in 40 most traveled passengers ! I called Ocean Navigator and they said they don't have access to request by the back window in bonicelli dining room! Which when We went to Hawaii and they did ! It's on the Ruby Princess! My name is Carol Jay and my booking numbers are 3L2Q9T on 5-30-22 and 3L2QMC on 6-9-22! Spent to long phone calls with no results! I'm getting tired of it! Please reply! My email is [email protected]
Desired outcome: Our 5:20 reservations by the back window in Bonecelli resteranant
This review was chosen algorithmically as the most valued customer feedback.
Terrible experience on Ruby Princess, 2LMVDX Embarkation day, we had been given a time to board the ship, 1pm, we arrived on time as we had been informed that if were arrived early we would be turned away, when we arrived we found a super long queue that we had to stand in, there was no green lane as stated on your app and it took over 2 hours to get our...
Read full review
Princess Cruise Lines
-
Cruise unable to travel wife has tendonitis in arm ms sufferer advised princess on 2nd april may not recover in time told we would loose all money.
Cruise cancelled twice by Princess due to covid restrictions we now need to cancel due to health reasons gave 3 weeks notice, see reply from IGLU attached.

Details as follows : Robert Clay and Heather Clay

Gold members 8589642723 8557107059

Booking no.2QCT8V

Agents IGLU

Sky Princess

Voyage no. Y214

23.4.22

Southampton to Norway 23.4.22 to 30.4.22

Cost 1740 excluding deposit from original cruise in Sept 20 458 ref 963610

19.9.20 booking no. XRVV7R original booking
Desired outcome: transfer to future cruise wife has tendonitis in shoulder very painful,booking no 2QCT8V loyal gold customer 8589642723,stil under treatment by physiotherapist referred on 6th April on going treatment also advised Princess
We have travelled a number of times with company feel thatcgiven level of notice to agent 3weeks we could be allowed to transfer to a later cruise,assume cruise is going ahead covid very active in our area,at risk as been in contact with positive cases.
This review was chosen algorithmically as the most valued customer feedback.
I have attached a letter from Regal Princess as we were on Voyage G128Q BR: 2H8K3W on 30th Sept 2021. We had trouble with our cabin that needed urgent repair in the ceiling & got little sleep so the Guest relations kindly gave me the attached letter stating £150 credit per person on a future booking for Stuart Carbran 8573334507 & Amanda Miller...
Read full review
Princess Cruise Lines
-
Ethics
On Saturday, March 26, 2022, I noticed an email that we had been upgraded from the Cabin #A707 we had chosen on the Emerald Princess. The cabin they were trying to put us in was a deck below with a connecting door and an extra bunk. Immediately, I phoned Princess to get it changed back to the cabin we had originally picked, and it was within the 48-hour time limit. I thought it had been resolved until this morning when I opened our email only to discover that we didn't get our original cabin back, but it was one nearby. I called Princess Customer Relations and remained on hold for 3 hours, and during this time, I learned that we were moved, not so much as an upgrade, but to accommodate someone else who was traveling with others. I asked Customer Relations if they could move the people who were in our original cabin to the one they had put us in, and at first was told no because they were traveling together with someone who had the cabin next to it, but after I explained that it wasn't the right thing to do, and I was displeased, they were able to get it changed back.

We have been cruising with Princess for a while now and this made us feel

undervalued and underappreciated.
Desired outcome: Don't try to accommodate others at the expense of someone else getting bumped from their cabin.
This review was chosen algorithmically as the most valued customer feedback.
My wife and I booked a cruise on the Majestic Princess (March 12-19th 2022) We were told that we would have to provide a negative covid-19 test as well as proof of vaccinations to board the ship. (Which we provided). We were also told that Princess Cruise would provide a covid-19 test for us when we leave the ship so that we could return to Canada. We...
Read full review
Princess Cruise Lines
-
Voyage Cancellation - Please help us..
Booking orders: 2L8MXP (M227A 18 days Orient - Japan) has been cancelled & Princess send us a letter (see attached copy) giving us three options: 1) transfer to a recommended cruise. 2) A 110% future cruise credit. 3) A full refund. We have until April 15 to select an option.

When we call 661-284-4414 request to working on a replacement cruise or equivalent cruise, Princess denied with a simple reason: These options are not for the Casino booking. We only have a refund option. When we request review the letter that Princess has sent to us (say nothing about Casino) then the operator transfer us to others & others. We already purchased travel tickets, hotels ..Please review because this is not right, not with the guidelines from Princess. Princess should follow the guidelines that they sent to us notify how we would like our booking handled.

We just want to re-booking the order.

Booking 3P8T2W (M307A 17 days Souththeast Asia) has been cancelled & Princess send us a letter (see attached copy) giving us only two options: 1) A 100% future cruise credit. 3) A full refund. We have until April 15 to select an option. When we call 661-284-4414 request to working on a replacement cruise or equivalent cruise, Princess denied with a simple reason: These options are not for Casino booking. We only have a refund option.

Again, we just want to rebook not a refund.

We are currently booking so many cruises from Princess this year & future cruises. This cancellation is not convenient for us at all. Please review & help us. We would like to have a chance to re-booking these two cruises. Thank you for your help.

Dung & Anh Tran

17879 Via Casitas, Chino Hills CA 91709 - USA

(562) 673-5484

Email: [email protected]

Princess member: 657724407A
Desired outcome: We would like to have a chance to re-booking these two cruises with the similar cruises. Thank you for your help. We appreciate your response.
Princess Cruise Lines
-
Princess Caribbean cruise line
Princess Caribbean cruise line this is my second attempt filing a complaint I was on the January 9 cruise booking number 2P9H7R cabin number D3 11 I have to have wheelchair assistance and I had to use a motorized scooter when I was mad at the bus to get on the ship there was a porter with a wheelchair but there was not another assistance to take my carry-on bag and my two other bags the porter put that heavy suitcase on my lap put one of the bags on my right handle of the wheelchair so I could not hang on took the other bag and put it up on this one he steers the wheelchair up with the same thing happened to me on the way coming down there was no on to take the bags this was very painful on my legs and I was very upset I told him so and he had no response when I get off the bus at the airport they parked almost a half a block away even nine I was not able to walk that I had to sit out in the sun for almost 30 minutes before they finally got someone with the wheelchair to come and get me I have been planning another cruise with your cruise line but I am very very upset about how I was treated Will wait for your response my email address is [email protected] thank you for listening again I am 74 years old . I have not put it out on Facebook so your other customers can see this I thought maybe we could settle this between you and I. will bb waiting for your response.this was 1-9-22 and 1-16-22
Desired outcome: Would like to see what you would offer me as I really do like your princess cruise lines and would like to take another cruise with your shit no
Some typo mistakes I use a motor capitalized scooter while I was in the ship plus not [censored] on the last sentence but ship.thank you 🤦‍♀️
Princess Cruise Lines
-
Have not received our bill for cruise we just returned from
We just return from a princess cruise. We could not download the medallion app and have not received a detailed bill for the cruise although the charges did hit our credit card. I was told in the last day of our cruise that we would be receiving an email detailing all of our charges but never received it.

Our booking number was 3R8M5K on Regal Princess.
Desired outcome: I require detail on the charges on my credit card. I don't recognize any of the amounts.
Princess Cruise Lines
-
Impossible to contact Princess Cruises
I have just spent 1 ¼ hours holding the phone trying to contact Princess Cruises and have tried all other possible ways to contact them with no success

The phone message told me to look at FAQs but they do not answer my questions.

It also told me to fill in 'the short contact form' which again gives no relevant options so is useless.

I have tried to email but cannot find any email address.
Desired outcome: Complete failure
Princess Cruise Lines
-
customer service
this happen today but it happens all the time your workers have no common sense I have so many scars because of princess cruise i hurt. First such a big company i should not have to Waite one hour to talk to someone. Second this guy Robert that picks up is plain stupid. I tell him who I am # 8587556729 I want to hold two Balcony's next to each other and I tell him the ship is filling up. He does not listen. He does he procedure with out doing what I ask. It took 33 more minutes for me to get through his procedure for the first cabin. Meanwhile the 8 cabins that were available on the 10 floor had booked with someone else. What wrong with this picture. Princess better wake up you are loosing customers. I get flyers from a lot of cruise companies. I already canceled one cruise for this year. There was a clusters of mistakes when I cruise in last December 2021. You know last two years I have booked and sailed and three different call ins was answered by the same guy. But he was précised. Once I said my name, he remembered me. He told me he was retiring. good man I am so upset with this Robert guy for being so stupid. I am done with Princess Cruise line.
Princess Cruise Lines
-
Cruise cancellation
Member # 8609941652

On 1/3/2022, I called to cancel my cruise scheduled for 2/5/2022 due to my party of 3 not being comfortable with the high COVID cases. We have travel protection. The message when I called said that due to the high volume of callers for those with cruises after 1/31/2022 to call the next week. I called 1/12/2022 and since it was less than 30 days we would lose our deposit. I was following the directions given by the phone message. I don't feel this is fair, and in such situations, deposits should be returned.
Desired outcome: To have deposit returned
We are here to help
16 years' experience in successful complaint resolution
Each complaint is handled individually by highly qualified experts
Honest and unbiased reviews
Last but not least, all our services are absolutely free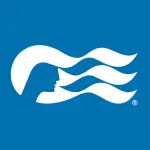 Princess Cruise Lines contacts