Royal Caribbean Cruises complaints
136
Royal Caribbean Cruises
-
Refund of Deposit!
We cancelled our vacation Reservation #0080518 at which time we were told we would be getting 100% refund. When we got our refund $500 was missing. We called and the customer service person told us that we were not getting $500 back. We asked for the "Customer Care" supervisor so we can ask for the recording to be listened to in which we were told that we would be getting a 100% refund. "Jada" the "supervisor" refused to pull the recording and continually repeated over and over and over again that we were not getting our $500 deposit back. We pleated with her for over an hour or two to pull the recording and all she did was repeat continuously that we were not getting the money back. We asked for her supervisor she refused, we asked for her full name and she refused, we asked for her extension number and she refused. I admit after her robotic refusals I swore at her and hung up. Now I request for both recordings to be listened to because this is not how you treat customers AND we want our $500 as we were told we would be receiving in full!

Through my booking number you should be able to find my contact information for resolution.
Desired outcome: Refund our money and provide better training for these Customer Service supervisors, if she indeed was a supervisor and if that's really her name.
Royal Caribbean Cruises
-
Gift shop
I purchased an Invicta Watch from the gift shop while on the Dave Koz Cruise the 2nd Jazz cruise that went out from 5/20-5/27. I didn't add it to my Cabin account I gave them my Discover Card to purchase it. I am unable to locate the receipt. When I got home to wear the watch the stem on the watch will not come out.

Thank You

Jocelyn Rollins

602 500 6609
Desired outcome: I need to know how to exchange the item or get a refund.
This review was chosen algorithmically as the most valued customer feedback.
June.13.2022 To: Dear Mr. Jason Liberty - President and chief executive And / or To Dear Mrs. Vicki Freed - Sales, Trade support & Service Or To Whom It May Concern Request for a full refund and payment for compensation for mental distress and financial expenses In the matter of our late arrival to the port after closing the gate and missing the...
Read full review of Royal Caribbean Cruises
Royal Caribbean Cruises
-
Request for a full refund and payment for compensation for mental distress and financial expenses
June.13.2022

To: Dear Mr. Jason Liberty - President and chief executive

And / or

To Dear Mrs. Vicki Freed - Sales, Trade support & Service

Or

To Whom It May Concern

Request for a full refund and payment for compensation for mental distress and financial

expenses

In the matter of our late arrival to the port after closing the gate and missing the boarding

the ship.

We are Mr. Azar Delvya. Crown & anchor 38589137. And Mr. Shimon Delouya .Crown &

anchor 386011629

This inquiry is addressed to you, esteemed managers, in order to explain and clarify what

happened in June. 08/2022. And June .09.2022

Our reservation number 2317180 which was fully paid for sailing in room 4554 on deck 4.

On June 08, 2022, we were on a flight that was supposed to take off at 07.00 from Tel Aviv

Airport in order to arrive early at the Airport of Amsterdam, however, unfortunately, due

to a malfunction at Tel Aviv Airport . The flight was delayed very long and caused a delay

in a connecting flight to Amsterdam and we arrived at the port in Amsterdam only at

16.10PM. There we have been told that the gate had already closed at 15.30PM, which

prevented from us getting on board despite we were already in the port and watching the

ship. We were in utter shock, confused, and helpless. We did not know what to do. We

called by phone our relatives who were on the ship "Jewel of the Seas ".

Our relatives who were on the ship, Mrs. Hillary and Mr. Meir Ben David ran around to

help us to join the sail and they were told that impossible to reopen the gate again. Mr.

Ben David spoke to Edna Infante, Guest Service Officer, and been told there will not be any

problem if we still want to board the ship we can do so at the next port of call, which was

port of Inverness – Scotland.

Also, Mr. Ben David talked to a senior officer named Robert who told him that he believe

there would not be a problem to joining on board later and even upgraded our room to a

balcony

Remark :

We are sorry but honestly, we did not know about what was written in your instructions

according to the section "If you miss the departure of your trip due to carrier-caused

delays or other covered reasons, you are responsible for any expense incurred to meet the

ship at its next port of call for this reason.

If we knew about this option in advance, we would contact the company's representative

and announce that we had missed the ship. The time that elapsed from the time we

arrived at the port until the gate was already closed was a short time. It was inconceivable

to see the ship in front of us and in there is a room of our reservation under our name but

empty and without the possibility to reach it.

This is not the first time we have sailed with Royal Caribbean's ship during the Corona

period

We saw many times passengers leave and joining to the ship in different ports of call .

We were vaccinated with all four vaccines including booster vaccines.

We arrived at the port of Amsterdam with negative results of antigen tests we had

performed 48 hours earlier as we been requested

Since we really wanted to continue sailing despite a two-day loss, so we returned from the

port to Amsterdam.

We booked in hotel for that night June.0.8.2022 an

In the next day , June 09.22 we flew on a very expensive flight of over one thousand euros

with British Airways to Airport of Inverness.

We stayed overnight at a local hotel and the next day, June 10.2022 we arrived at the port of

Inverness at 09.00AM.

We called Mr. Ben David who knew our intention to reach the port of Inverness to join the

rest of the voyage, and we informed him that we are waiting at the gate of port in front of

the ship

Port security personnel did not allow us to reach the ship to show our sailing documents and

all our vaccinations

one of security guards took all our documents we had and boarded the ship..

Despite the expenses amounts we had up to this point, we were happy to be in front of the

ship againin the port with knowing that in a short time we would board the ship for the rest

of voyage

we had been waiting for so long , and all efforts we made to get to it

These were the naive moments as we waited for the crew of the ship to call us to board. The

weather was very cold and rain fell non-stop. We stand outside exposed to the cold and rain.

No one came to talk to us for hours. We were thrown outside for almost 5 hours with no

reference to us. We were hit very hard mentally. which is not expected to get such a

humiliating attitude from a luxury cruise line like Royal Caribbean. Passengers from the ship

left and entered without masks ! We stayed to wait without knowing what's going on.

No one provided us with drinks or food. after five hours, PR clerk arrived said we should

continue to wait for an answer of the company offices that would open about five hours

later, and went back to the ship. we were left outside wet from rain and cold. Five hours

later Mr. Ante Petkovic came to us and informed us that we are not allowed to be on

board.

I could not believe he was telling me that. I was in total shock and started shaking and not

just from the cold. I was helpless and at a loss. I refused to believe that this . I was told by a

company representative that I had always praised. I did not understand why I could not

continue the voyage that I paid for, and all my sins that were a delay in luggage that caused

a delay. I honestly can not describe to you the magnitude of the disappointment I am still

going through at present time of writing this post.

All the hardships I had to go through because of the deception of your representative who

Ben David to tell me I could board the ship in Scotland. Furthermore, Mr. Meir. Ben-David .

told me on the phone that an officer had told him that my room was being upgraded to a

balcony. Not only did I pay for a cruise that I did not enjoy but also was punished with a

financial outlay of three thousand euros that I had to pay for expensive flights and a bunch

of hotels until I got back home. I never thought a Royal Caribbean-level company would

cause me such tremendous heartache and unnecessary expense.

I would like to know what you think in light of everything I have been through and what you

offer in a friendly manner with mutual appreciation between your loyal customers and a

glorious company like Royal Caribbean.

Sincerely yours

Azar D
Royal Caribbean Cruises
-
Children sail free
After I booked this cruise I got an email that children under 12 cruise free. I called and they offered me an onboard credit for $1687 and it would be posted to my account in a couple weeks. It is a month and I keep checking no credit with them telling me it takes time. Called today and now they said they could not offer me the credit, the special doesn't exist anymore since I paid for the cruise in full by the date I had to make final payment. And just got another email today that kids sail free and up to $550 credit towards others. I am taking my family of 6 and paid around $25K for this trip.

When you call you talk to people working out of their houses. This is a scam. I will NEVER book with Royal Caribbean again.
Desired outcome: $1687 credit as I was promised
This review was chosen algorithmically as the most valued customer feedback.
Me and my husband plan a 9 day cruise with our three children on June 5, 2022. We read the requirement and had all five of us test for Covid with negative result. We drive from Atlanta Georgia for the cruise and only to be told since my nine year old son is not fully vaccinated he cannot go. Per the requirement all he needed was a negative test or a pre...
Read full review of Royal Caribbean Cruises
This review was chosen algorithmically as the most valued customer feedback.
Our recent cruise Booking #4168105 (Quantum of the Seas). We put in a "bid of $200" with Royal Caribbean for an upgrade to a Junior Suite; never received and therefore I am requesting a refund check. Thank you! First of all, your ship was beautiful, our balcony stateroom was very nice, the food service was excellent, and your people exceptional. Now...
Read full review of Royal Caribbean Cruises
This review was chosen algorithmically as the most valued customer feedback.
We have been cruising with RCCI for almost 30 years, and are approaching Diamond Plus status. Took the Wonder last month from Ft. Lauderdale to Barcelona, and were well pleased with the following exceptions: 1) Two members of our party were left behind by the Cruise Excursion bus, on Malaga, and had to find their way back to the ship. The attitude of...
Read full review of Royal Caribbean Cruises
Royal Caribbean Cruises
-
Smoking area and no lounge
I've traveled on liberty of the seas a number of times. They use to have a very nice smoking lounge inside. I've done two trips this year and they no longer have the smoking lounge. This is highly disappointing and This trip that I'm currently on may be my last. The outside smoking area is small and uncomfortable. I definitely will look for a ship or ships that have an inside smoking lounge. I've heard many complaints for other Cigar smokers on burg trips. Please reconsider this terrible change. Bring back the inside smoking lounge.
Desired outcome: Bring back the inside smoking lounge.
Royal Caribbean Cruises
-
Over 2.5 hours to book a cruise using partial cruise credit
RE: Cruise for Daniel and Ann Varrenti (Booking ID 1422412)

In January 2021 my wife and I were booked to take a 40-year anniversary cruise with RCCL (about our 20th cruise with your company). The cruise was cancelled by RCCL due to COVID. On January 22, 2021, cruise credit (certificates MUWV4TT, MUWV4TS) was issued to my wife Ann, and me however the credit was scheduled to expire if we did not sail by December 31, 2022. Due to ongoing COVID issues, which my entire family has had, extensive COVID/lung issues with me, hospitalizations with me, and other health issues that have developed with me this year we were not able to use the cruise credit in the calendar year 2022. On May 4, 2022, my wife contacted RCCL and requested for the reasons listed above that our certificates be extended by 3 months so we could plan and book a RCCL family cruise with your company. After almost an hour a representative agreed to extend this credit to a future February cruise. The agent said when we book the cruise, we only need to provide the credit certificate numbers and they will be applied since they are noted in our original booking. On May 5, 2022, my wife contacted RCCL and booked two rooms for a cruise for our entire family (booking number 5155862). My wife was on the phone with your representative for 2 hours, 33 minutes and 33 seconds booking this cruise. The majority of time was so the agent could obtain permission to apply the cruise credit. I have photographs of the duration of the call and a video recording with voice confirming the duration of the call and your agent thanking us for our patience and booking with RCCL. My wife literally cried due to frustration at the amount of time this booking took. This is totally unacceptable and something nobody should have to go through when planning a cruise with your company. We were connected to a resolution expert who after listening to what I just wrote (about 3 minutes) said there was nothing she could do. I believe there isn't too much your cruise line can do about the negative sediments of cruising due to COVID or the loss of future cruisers because of COVID concerns. But I believe there is something a cruise line like RCCL can do to compensate loyal cruisers like ourselves for the frustration felt and time spent simply trying to use what was promised to us and wanting to enjoy an anniversary celebration with our family.
Desired outcome: Deluxe drink package for our cabin of 3 adults or $400 of onboard credit for each cabin.
This review was chosen algorithmically as the most valued customer feedback.
We planned our itinerary through Air2Sea. The cheaper, direct flight made it necessary for us to travel 3 hours to Houston, get a hotel the night before and then have a direct flight the next day to Vancouver with no delays. This would get us there by 1pm in plenty of time to travel to thePort and board our ship. 29 days before departure, we receve a very...
Read full review of Royal Caribbean Cruises
Royal Caribbean Cruises
-
Crown & Anchor Customer Service / Award Points
Today I contacted Royal Caribbean's Crown & Anchor section to inquire about my total points because they had not yet posted from my cruise on April 17th. The gentleman I spoke with was not helpful at all, but was rather rude and very insensitive.

I booked a 6 night cruise aboard Odyssey of the Seas back in March, at that time, my Crown & Anchor points showed to be 38 points; because I was the only one in the cabin, I received 12 points, which he did not dispute. However, when I asked him how many total points I have now, which would include the recent 12, he said I have 41. I asked him how that could be since 12 added to 38 is 50. He said that when he added my points, it only added up to 41. When I asked how they could make a mistake like that, he just said that it happens and there was nothing he could do about it. I told him that the mistake was on their end and that they should honor the points that were showing on my C&A account. He again said he couldn't do anything about it. I had been on hold for about an hour and 1/2 before anyone even answered. Then, he said he'd talk to his supervisor and put me on hold for 25 minutes, just to ask a question.

When onboard the ships, the service I receive is exceptional; however, the service I received today was far less than exceptional, and he talked to be as if I didn't matter and neither did my concern. When I told him I was a loyal customer of Royal Caribbean, and couldn't understand why they would take the points away from me, he just said that he couldn't do anything about the mistake, and neither could anyone else.

It's only nine points, but for me, that's the difference between Platinum and Emerald levels. I love sailing with Royal Caribbean, but if this is how they treat their loyal customers, why would I want to stay loyal to a company who isn't loyal to me. And they refer to us as family.

To whoever at Royal Caribbean that might see this, please allow me to keep the 38 points I had before my April 17th sailing, so that my total is now 50 points. I want to book at least 2 cruises this summer, but I'm waiting until this matter is resolved before I do. I'd like to know that my concerns really do matter, and that I do matter to Royal Caribbean, as you keep saying of your customers.

Thank you so much for your time and attention to this matter.

Tracy
Desired outcome: Keep my 38 current points, plus the 12 from my recent cruise for a total of 50 points.
This review was chosen algorithmically as the most valued customer feedback.
We booked a family cruise out of Galveston during Easter week via our travel agent, the trip cost 1,626.76. The reservation numbers are 7116838. Our kids, 2 and 4 years old are not vaccinated so they both need PCR Test. Since the pre-cruise test window is "no more than 3 days before boarding, and cannot take pre-cruise test on boarding day". Our sailing day...
Read full review of Royal Caribbean Cruises
This review was chosen algorithmically as the most valued customer feedback.
Royal Caribbean pre-sail service is absolutely atrocious. I would not book with them if I didn't have a future cruise credit from a cancelled cruise in 2020 due to the pandemic. I have sent in 4 emails via their contact us by email option. My first email was January 26th and up to now (April 6th) there has not been any response, not a single one. After the...
Read full review of Royal Caribbean Cruises
Royal Caribbean Cruises
-
Took my money
I have been trying to call and change the date of my cruise. The hold is approximately 2 hrs or more. I finally got through and it was the wrong extension. Than I called again today and finally got a hold of someone but they cancelled everything and took my money. They are very inconsiderate of the matter. And definitely will find another cruise to sail. The customer service wasnt at all helpful and rude. They are not considerate as how long we have to wait to have a respond
Desired outcome: I wanted to change the cruise dates because my son has finals that week.
Royal Caribbean Cruises
-
Refund from canceled cruise #7556618
We canceled our cruise on 12/31/2021 #7556618. We have not received the refund requested. Several contacts were made regarding a refund and NOT FUTURE CREDIT. We did not ask for future credit because of the uncertainty of the COVID and our own health issues. We filed 2 complaints with the BBB for a refund. We were then contacted by the BBB and told that a refund will be issued. We contacted the cruise lines after NO refund was made. The first BBB case was closed because we were told that a refund would be issued. That didn't happen; another contact made and we were told our refund is in process and we still have not been refunded. We waited over 30+ min on the phone and were hung up on.
Desired outcome: complete refund
This review was chosen algorithmically as the most valued customer feedback.
March 22, 2022 - We have talked to and contacted numerous RC employees about this matter. All RC employees expressed their sincere concern, were courteous and would get back with us about a resolution. NON did!? PLEASE READ THE FOLLWOING February 24, 2022 URGENT Royal Caribbean International 1050 Caribbean Way Miami, FL 33132 Subject: COMPLAINT...
Read full review of Royal Caribbean Cruises
Royal Caribbean Cruises
-
Dinning package
My Husband have booked a dinning package in the up coming May cruise,the Spectrum of the Sea on 5th May 2022. Due to your system that does not allowed him to choose the day of dinning and by Default it was put on the day 1 dinning at Chop Grill which we do not want it.

My husband called in and have spoken to the person in charge name Alan which was on the line with my husband . We have called around 1545 on

22 October 2022 and my husband has requested him to change our day 1 reservation and to 2nd nights dinning instead but somehow he has mislead the conversation that we want to cancelled the dinning package and rebooked on another day. We have told him to cancelled our 1st day dinning which we do not want to dine on the 1st day and move to 2nd day. Instead he cancelled our whole dinning package

Alan has not learned to listen to our conversation clearly and he even make his own smart Alex initiative to cancelled our booking straight away which that is not what we are asking for or have requested it. All we want is to change our dinning package date to another day of booking.

He even did not apologised or remorseful to us that he has cancelled our booking and insist that it is our request to him to cancelled the dinning package that we told him. This is really a miscommunication on his side that he did not learn to listen to what our need and still insist on his right that we have requested it on our own cancellation. He never put us in our priorities as we are frequent traveller on board and we are in Diamond Status.

To be honest we always thought Royal Caribbean has always trained their staff well and equipped with good solutions given to pax who has problem on board. Alan has ruined our confident with Royal Caribbean and your dinning package system has given us second thought to whether to cruise again with you guys.

Please reprimand Alan on his behaviour to learn to listen carefully and ask any questions if he does not understand. Customer is always priority if he want to stay in service line to be tactful enough to able to communicate well with customer to make them happy,

That all I want to said. I don't think I want to give a second thought to cruise again and we have a few up coming cruise that we have booked on the last shipped.

Shermaine,

PS: Our ID 6832785
Royal Caribbean Cruises
-
COVID testing reimbursement on cruise cancelled
We had two rooms on the January 8th sailing of the Symphony of the Sea (#352677 and 352624) which was cancelled with less than 24 hrs notice on January 7th. We purchased 2 boxes of COVID tests through RCCL Optum store ($139.98) and took them on January 6th as instructed to take two days before sailing. We used your suggested testing to ensure they would be back in time and accepted at the pier. We have emailed and called RCCL numerous times about this and finally was told by RCCL (Marissa at customer service) to contact Optum and let them know the situation and to mention the cruise was cancelled was due to global cancellation. We were told they can send us replacement tests. Optum told us they cannot replace them. We called RCCL today to try to get a resolution since we are rebooked on the Allure of the Seas on April 10th (2 cabins). RCCL said they cannot do anything since we were already given a refund and FCC. If our cruise was not cancelled with less than 24hrs notice (still we have no idea why it was cancelled) we would not have taken the 4 ordered tests and would have had them to use for our next RCCL cruise. All 3 of the adults going on the cruise have cruised on RCCL many of times and have always been satisfied with our experience. This is the first time we have ever had this many problems. Thank you for your consideration.
Desired outcome: Please send 4 replacement Optum COVID tests to use for our April 10th sailing or a ship board credit ($139.98) or take it off the cruise fare. We would like a timely response to this.
Royal Caribbean Cruises
-
Did not receive painting purchased on Royal Caribbean from Park West
2/26/2022

Good evening,

My name is Melanie M. Olson. This letter is to make Park West Gallery and Royal Caribbean aware that I'm returning the Itzchak Tarkay serigraph title: Rendezvous In the original packaging box by the same means in which it was sent to me, because it's not the painting I purchased at the auction on Royal Caribbean cruise ship Liberty of the Seas in November 2021 for my birthday. I was told I would receive the painting in two weeks. After December I called Royal Caribbean customer service to make them aware I had not received the painting and they gave me the contact number for Park West. I finally got a Park West representative named Miriam on the phone and explained to her about my purchase and was told by her they did not have the painting and she would investigate. It is now February and to my shock and displeasure, what is in the box is a serigraph, poorly done, physical features distorted in size and shape, and incorrect colors used, and the signature doesn't look right. The woman's hand is even touching the signature and it isn't in the painting I purchased. I contacted Park West and Royal Caribbean again to make them aware of what was sent was not what I purchased. Again, I was told that it would be investigated. The artist is deceased as of 2012 so he could not have signed this serigraph replication of the painting. I would never have bid on a serigraph in the first place. If the auctioneer had said that the sell was for a replication of the painting, he was presenting, I would never have bid on it. I was told by the auctioneer I would receive the exact painting I purchase but with new frame because I pointed out to the auctioneer that the frame was chipped. I took a picture of the painting I purchased which I've submitted to Park West to show what I purchased isn't what Park West sent to me. The auctioneer stated that if the buyer wasn't satisfied Park West guarantees they will give a full refund and pay for shipping and handling. I'm very disappointed with this whole situation. Please send my complete refund purchase price with the added cost of Fed Ex mail cost for shipping and handling. I've notified Royal Caribbean also that I'm not satisfied with the product I was sent from Park West Galleries and that it isn't what I purchased at their ships Park West Gallery auction.

While I was finalizing the purchase with the auctioneer, he said he was curious and asked why I purchased that particular Tarkay because it had not been in the galleries set up of previewed art, and it was pulled from their storage. I explained I'd passed by the other Tarkay's set up in the gallery many times, but this one wasn't like the others. I knew I liked Tarkay but none of them had the quality of allure that this one had, nor did they look "right" to me. I was the only bidder for the Rendezvous. The painting Rendezvous presented in the auction had a style, depiction of the characters was telling a story in their casual posture and the colors were vibrant. This serigraph is not like the painting I purchased, because has wrong colors, size, shape of the peoples features, and artist signature is not correct. It is dull in comparison to the painting I actually purchased but did not receive.

V/r,

Melanie M. Olson
Desired outcome: Full Refund with shipping and handling charges as auctioneer guaranteed if not satisfied
We are here to help
16 years' experience in successful complaint resolution
Each complaint is handled individually by highly qualified experts
Honest and unbiased reviews
Last but not least, all our services are absolutely free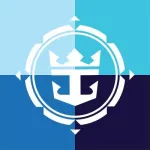 Royal Caribbean Cruises contacts