Norwegian Cruise Line complaints
102
Norwegian Cruise Line
-
onboard medical charges
We were on NCL Escape from NYC to Rome from April 25th to May 11th. My wife caught pneumonia on the ship, was admitted to the medical unit on May 3rd, then transferred to a hospital at Cadiz, Spain morning of May 5th and stayed at the hospital for 3 days and then discharged and flew back to the USA.

For the 2 days she was in the medical unit on the ship she was administered IV, antibiotics and insulin. She received the same treatment in the hospital in Spain. For the two days on board, we were charged $22,900 and were only charged $3,800 for three days by the hospital in Spain.

NCL charged us nine times as much as a real hospital in Spain charged us for the same treatment. The medical unit on NCL Escape also did not tell us how much the charges would be until we were leaving the ship. But $22,900 for two days for administering IVs, antibiotic and insulin is outrageous.

Hope someone can help us figure out how to deal with NCL
Norwegian Cruise Line
-
Shake down for pcr test prior to embarkation
NCL has gone downhill fast wrt their customer service. My wife and I were subject a shakedown at embarkation on our recent east Mediterranean cruise (Norwegian Jade May 1st). I called numerous times before the cruise to confirm covid testing requirements and was referred to their website rules. Those rules clearly state either an antigen test OR a PCR test are required at embarkation. My wife and I and about half of the passengers on the NCL airport shuttle had antigen tests and were forced to sign a paper agreeing to pay $300 for the administration of a PCR test otherwise we wouldn't be allowed on the ship. Some of us pointed the NCL policy out to the NCL rep but to no avail. The message was clear, pay up or you won't get on board. After the cruise I was stonewalled by NCL customer service when I tried to get reimbursement . Don't cruise NCL unless you want to be subject to a shakedown.
Desired outcome: Reimbursement or credit for the amount charged for PCR tests for myself and my wife.
Norwegian Cruise Line
-
Reservation Number 48453415
My family and I said on Norwegian Getaway on April 17-24. The whole experience was overall disappointing. We purchased priority boarding and were shocked to see the line that we had to wait on when getting to the port. We waited almost 6 hours to board the ship. During the wait there were no agents giving any information, no seats, no food and no drinks. When we finally got on the ship we were informed that the Virginia Port was cancelled and the ship was leaving nyc port 8 hours later than scheduled at midnight. WE were excited to leave and see NYC, but due to the extensive wait we were exhausted and missed the ship leaving NYC. Because of this delay in leaving we were charged tax on all our drinks. My husband went to customer service to complain about the wait we had while we purchased priority boarding, and he was told they would get back to him. No one ever got back to us. We were charged port fees for Virginia but never ported there.

When booking the reservation I was told that ship would be at a reduced capacity, the ship was full capacity and there were limited service providers. We sometimes had to wait for over 30 minutes at a bar to get a drink. The shows were all filled to capacity and in order to see a show like the comedy show we had to get there over an hour early to wait on line with no guarantee to get into the show.

The servers were all great, but you could see they were stressed. I feel that considering the amount of money that we paid for this trip, we are not satisfied with the service and we feel that we were given misinformation. We were told that the ship would not be at full capacity, had we known we would've probably not have booked. We are also extremely disappointed that we paid an extra fee (I believe it was $179) for priority boarding. All in all the whole experience was disappointing and we will not cruise with Norwegian again.
Desired outcome: I hope that there can be some compensation for our troubles.
This review was chosen algorithmically as the most valued customer feedback.
I ordered an 8 x 10 photo from the Norweigan Bliss and was told that it would have the background picture of the town, same as the 6 x 8 did. When I received my 8 x 10, it was only, my friend and I, IN Front of blank wall! Annie Laurie Hinote Room 11772 6609 Lubarrett Way Mobile, AL 36695 1-251-402-0412 I paid more ($25.00) for the 8x10 6 x 8 ($14.95)
Read full review
Norwegian Cruise Line
-
Cancellation Refund
I booked a cruise trip with the Norwegian Cruise Line for an Alaska Cruise to sale on June 25, 2022 to July 3,2022 on the Norwegian Encore, reservation #47209255 and due to the Covid19, I had to cancel the trip which was officially on February 15, 2022 well within the time to get a full refund for the payments that I had paid for the trip. The first payment was paid by a master card on Oct. 11. 2021 and I continued to make consecutive payments paid by my Visa bank debit card in the months of Oct. 30 in the amount of $300.00, Nov. 20, 2021 in the amount of 371.96 and my last payment on Dec 19, 2021 in the amount of $500.00. I received the master card refund that posted to my account on February 22, 2022. The other payments that was charged to the Visa debit bank card to this day has still not been refunded to me due to the Visa bank card that was used to book the trip was lost and the bank issued me a new card. I was told by Norwegian that the Visa bank card refund in the amount of $1,171.96 was sent to the Visa card account that was lost and therefore was not ever refunded. I reached out to the bank that i have the Visa card account and spoke to their management who explained to me that due to the Visa card account being closed the money was not posted to my checking account and returned to Norwegian Cruise Line on

February 24. 2022. I was given transaction numbers for each of the returned refund transactions that was sent back to the Norwegian Cruise Line.

My initial reaction was to reach out the Cruise Line representative, Jacinto that I worked with to book the trip with the Norwegian Cruise Line and I never received a call back after leaving several messages. I have been hung up on by a representative at the reservations desk and I have been disrespected by someone in the Customer Care department by the name of Jenny. I have been continuously calling everyday with being told a different message on every phone call, placed on hold for 30 to 40 minutes every time. I am very frustrated as this is the month of May and I have still not received my refund. On the day of April 18, 2022 I spoke with a person by the name of Lionel who advised me to have the bank write a letter explaining what happened to the Visa bank card which the bank typed for me and I forwarded the letter on April 21, 2022 to the [email protected] and I have still not heard or received my refund.

At this time I am very frustrated, annoyed with the Norwegian Cruise Line and I refuse to allow them to keep my money and I will not give up nor will I stop fighting to get my refund. I am not sure if this will be helpful however, I will reach out to many for assistance in my fight for my refund that is due to me!
This review was chosen algorithmically as the most valued customer feedback.
Was scheduled to go on a cruise Feb 26/22 out of Orlando Florida. We tested before we traveled to US and again at the pier. Both times we tested negative. 2 of our group however tested positive so we were all quarantined together and we (negative) were denied boarding due to close contact. we were kept together as a group for about 3 hours and told we had...
Read full review
Norwegian Cruise Line
-
I did not get what I payed for.
May 3, 2022

To Norwegian Cruise Line Customer Service

From:John F. Scavetta

196-58 48th ave

Fresh Meadows NY 11365 Phone 718-749-2720 email:[email protected]

My wife and I recently returned from a cruise to Bermuda on the Norwegian Joy

Departed 4/26/22 Returned 5/1/22.

We booked this cruise with entertainment as one of our main priorities It is with much displeasure to inform you that the two major entertainment nights were cancelled. The first cancellation which was to be a production of "Footloose" was cancelled without any advanced notice, we were in our seats in the theater when informed of the show's cancellation. Next day we were informed of the second major show "Elements" cancellation. We paid for this cruise expecting to receive all the events that were advertised and were looking forward to and we did not receive them. I request that a monetary compensation be issued in the form of cash only. Thank You for your immediate attention to this request.

Respectfully

John F. Scavetta
Desired outcome: I request that a monetary compensation be issued in the form of cash only. Thank You for your immediate attention to this request. RespectfullyJohn F. Scavetta
Norwegian Cruise Line
-
Sales Person Erica Newman- Reservation #47934538
We started our conversation with Erica on Sunday April 24,2022. The call started out great her energy was a bit tiring and we were excited about the cruise we booked with her. That excitement soon ended after we received our first of five+ itineraries. The first itinerary was wrong, it did not include the free items that come with the cruise nor did she book us in the room we requested. That led to our next itinerary which again was wrong and same with the 3rd, 4th and so on.

I would like to discuss this live with a person as my frustration cannot be typed in the spaces below. I have cruised with NCL several times and have like the services, costs, and extra items you build into the cruise, however, my loyalty to switch back to Royal Caribbean or Carnival is certainly weighing heavy on me. When I asked ERICA to have a manager call me she said she would and that never happened, when I asked to speak to someone she put us through to another department were we are put on terminal hold and the third time she did that we were hung up on. When I tried to call her back she ghosted my calls and never returned my call.

Could a manager please call me at 636.445.0976 today to discuss next steps PLEASE

Regards,

James and Jennifer Cain

Latitudes # 240116356
Desired outcome: someone to speak to me live from management
This review was chosen algorithmically as the most valued customer feedback.
Our first family international vacation and cruise and we're unable to fly together on the same planes for any leg of the trip. We're unable to fly with my 3 kids and mom despite multiple requests to NCL Air. This department doesn't care whose vacation they ruin. I now have to tell each of my kids I'm sorry for ruining their first international flight...
Read full review
Norwegian Cruise Line
-
Escape cruise - smoking on the balconies and port change
Reservation #48727083 April 16 thru 23 2022 cabin 13180. Made three complaints about smoking around us. Had house keeping come twice, and had three letters acknowledging the complaint, but nothing was done. Went to the customer service desk and we got was apology. Everybody apologized, but nothing was done about it. Was any of the surrounding cabins fined $250?... NO! The cabin stewards must be blind and no smell senses. Stayed in St Thomas over night due to weather (no Tortola is why we took the cruise), but had two hours on the first night (on board 1830) and had six hours the next day. What? Crime in St Thomas? We want compensation... not cruise credit!
Desired outcome: Compensation
This review was chosen algorithmically as the most valued customer feedback.
Booking Reservation 4714097. Ship Norwegian Epic. Sail Date 17th April 2022. Departure Port Barcelona. 7 night cruise. We were overcharged 870 Euro for this cruise. I went online to the NCL website 4 weeks prior to departure and priced the cruise for the 17/04/2022 on the Epic and having entered the very same information as per my booking I found that the...
Read full review
Norwegian Cruise Line
-
Air Fare Program
I purchased airfare through NCL buy one get one program. They dont give the flight info at time of purchase. When I received it my flight home was 10 hours after debarkation. I couldn't imagine sitting at the airport for 10 hours, so I called NCL. They suggested I book and excursion when I debarked which would then end up at the airport. I was willing to do that, although that ate up all the savings from the buy one book one, however that would have you wind up at the airport still 7 hours prior to your flight. I found a flight on the same airline at 1:55. I contacted several areas at NCL and advised I would pay the additional 20.00 per ticket this flight cost over the one they booked. They all refused and ultimately transferred me to a special relations person.

She was the rudest and most ignorant person to be in that position. She read me the contract. I told her to please stop reading, as I was asking for special consideration. She continued to read and never oncee stopped speaking the entire time we were on the phone. She did not obviously listen to one word I said I wasnt even sure if it wasnt a recording, as each time I asked her to stop talking and listen, she just continued. This is how NCL treats its Platinum customers I feel sorry for any first time cruisers.
Desired outcome: A refund of the airfare and an apology
Norwegian Cruise Line
-
Booking confusion
Our family of over 2O booked a cruise beginning in papeete Tahiti on May 31 2022.

We indicated we would like a diversion to arrive in Tahiti 2 days prior to departure. We paid the hotel and transfers and booked the air travel thru NCL who indicated we would be able to secure seat assignments 60-45 days prior to travel date.

We are now 40 days out and when we called we were told there were no flights available and they were trying to find charters which would only arrive the day of travel.

We have checked with several airlines and they all have space. We asked NCL if we could have a refund of the outbound fare only and make our own arrangements and they said NO and if we cancelled then a penalty would apply - even though it is THEIR mistake.

We booked and paid this cruise in 2021 and this is the culmination of numerous mistakes - some very significant- all made by NCL.
Desired outcome: Refund the one way air fare and allow us to make our own reservations IF space is still available .
Norwegian Cruise Line
-
Change travel date
My original cruise has been cancelled then postponed since 2018. My current reservation is set to depart Barcelona on April 24th 2022. The Spanish Health says my J&J Booster done on April 13th does not permit me to enter Spain until after April 27th. I have tried unsuccessfully to get anyone at NCL to answer the phone to change my cruise date to the 8th of May 2022. No one answers or if they do I am put on forever hold.
Desired outcome: Change my reservation 48222995 date of departure to May8th
Norwegian Cruise Line
-
NCL cancelled my excursions
I booked a cruise through BJs Travel. The standard procedure is that I contact BJs and they contact NCL for any upgrades and price drop credits. This morning, I was on hold for 1.5 hours while my BJs rep was waiting on a NCL cruise contact upgrading my room to a Club Balcony Suite. I opted to have my BJs travel contact call me back after she spoke with NCL. Apparently, there was a glitch on your computers, and I not only didn't get the update I was promised AND all the excursions and meals I paid for were lost.
Desired outcome: I would appreciate a call back as well as a free upgrade and additional credits for this cruise for additional specialty restaurants and excursions.
Norwegian Cruise Line
-
Denied boarding
We followed all the requirements to travel to Bermuda but had conflicting information to enter into Bermuda. Children under 2 do not require testing in Bermuda, However NCL denied my baby from boarding because we not do a PCR test and they apparently have a second set of requirements that were conflicting to me.

In addition they would not allow same day testing.

Also, a representative by chat a few weeks prior said testing was done at the port that could be used.

This situation was incredibly stressful traveling with children cost wise and planning wise. Waited for 6 hours and they could not located my luggage. I do not know when I will receive them. Now I don't even know if I'll get a refund or future credit.
Desired outcome: Refund or future credit
Norwegian Cruise Line
-
Banned from ncl cruising
I few years ago my wife and I (both retired professionals) were banned from any NCL cruise indefinitely. The reason was I complained to Corp during a Covid situation on the Pearl and I felt the entire ordeal was very poorly mishandled. Is this ban still in effect as we would like to sail on the Bliss in the near future? We are Elite or whatever guests and would like to book the Haven which we like.

The Bliss is a beautiful and I don't think a 73 year old professional can cause much ruckus. I have learned the Officers do not like be questioned. It's a one way street but now I am aware of it and can abide,

Please advise

Richard & Deborah Kelly
Desired outcome: Reinstate sailing for my wife and self.
This review was chosen algorithmically as the most valued customer feedback.
I was going on a cruise on march 6 I have waited all my life to go on a cruise for one thing or anther I had never been abled to go with my family or anyone I was on my way and I was so excited I saved and I was so ready to see that boat finally. We live in minnesota and after a couple of problems with covering shifts doggie daycare we were leaving we were...
Read full review
Norwegian Cruise Line
-
2 tickets for a florida cruise
REF: 48243067 2/10/2022 Cruise to Miami Florida for 2 adults-balcony

3605720960 -Ron/Helen Collins-paid in full-things have changed

Since then my wife Helen Collins dentures keep falling out. Est price of

$11,000 to fix her dentures in order to eat regular food. also both knees

have been replaced, hard to walk, also has diabetes-.Ron CC too

Both retired in our 70~s, USMC Vet

All we want is our full refund to pay some of our medical bills-please

Thanks, reservations made by Zach-8774169722 X81215
3/24 ref; [protected]-cast off 5/15/2022 to 5/23/2022; former NCL ship customers

Ron/Helen Collins- (Breakaway)

38th Anniversary-[protected]-Helen-Medical issues-Dentures slipping, can`t chew food; bolth knees replaced-difficult walking, diabetes-no sweets/Alcohol=

No Fun on the ship and or offshore! doesn`t swim or like water.

Ron C Collins-USMC Vet, College grad, loves the water; but also diabetic-strong legs, active swimmer, loves ships/boats! How can we get a win-win?

Total-5 Ocean Cruises since 2006. Refund and or sail later in the year?

Sincerely and thanks--Semper Fi
This review was chosen algorithmically as the most valued customer feedback.
I want to tell you about my recent experience with NCL. I have booked a travel with you a year ago thinking that covid will be over but it is now worse than ever! When the time came to pay in full my travel in October 2021, I have called your selling department and they assured me that there were very few covid case (just one declared) aboard your ship. I...
Read full review
We are here to help
16 years' experience in successful complaint resolution
Each complaint is handled individually by highly qualified experts
Honest and unbiased reviews
Last but not least, all our services are absolutely free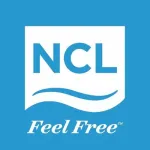 Norwegian Cruise Line contacts