Priceline.com complaints
664
This review was chosen algorithmically as the most valued customer feedback.
I booked a the Econo Lodge Inn & Suites I-35 At Shawnee Mission, Kansas. when I contacted Priceline earlier to cancel I was told that I had to contact the Hotel. When I went to the hotel I was told I would receive a refund to my credit card, but received nothing. So I called the same person at the hotel and was while he confrimed what he told me, he then...
Read full review
This review was chosen algorithmically as the most valued customer feedback.
I made a car rental reservation for June 5th to June 10th, and paid it up front thru Priceline. Because my son's military order got changed, I asked to change the dates, when I called Dollar rental car agency. The Dollar rental car agency told me that they cannot change or cancel because they do not have any records of my booking. So, it seems Priceline...
Read full review
Priceline.com
-
Hotel stay
The nastiest place on Earth. I am sure that Wyndham is very happy for this hotel to bear its name. (Not really).

I will start out at the very beginning. Upon entering the property I was prepositioned by 2 sex workers in the parking lot. Needless to say I thought better than to stay at this place. Instead, I had paid Priceline to stay at this hotel not knowing that it was this horrible place. I want my money back. The hotel charged me 110.00 plus what I paid to Priceline. I had to get housekeeping to clean the room before I would even put my stuff inside. Was told there were no other rooms. There were at least 22 that i counted with curtains open in the evening and open in the morning. Maintenance walked in my room while was in there. When he seen me he had to fumble for words to tell me why he was in there. I didn't trust this hotel at all.
Desired outcome: Would like to be refunded. I had to leave early due to the disgusting conditions.
Priceline.com
-
unauthorized charge to account
I have filed a claim (#1376122705) with Priceline a few weeks ago regarding an $88.32 unauthorized charge made on 02/11/2022 to my account. I have called the customer service number multiple times to ask about any updates on my claim and to see what the charge was for. The customer representatives I've spoken to have no idea what the charge is for, they claim that the issue will be forwarded to a supervisor and someone will contact me once they find out what the charges are for. I have emailed Priceline my credit card bill showing the charge but until today I have not received a single call or email from customer service.
Desired outcome: I would like a refund of the total amount charged.
Priceline.com
-
Van rental
I rented a Van through Priceline on the internet. Priceline rented through NU car rentals. NU car rentals rented it from Action car rentals. I was stuck with a car that did not have air conditioning in the rear of the 12 passenger van. Just don't understand how nobody takes responsibility for this. Priceline says NU car rentals declined compensation for this. Priceline will not take responsibility. The company that rents the vehicles is NU car rental. It would have been easy for someone to direct me to a location where I could swap out my vehicle the first day. Nobody contacted me the whole week. I contacted all 3 parties. I had 9 passengers who were miserable and crying on our trip to Florida for a week. Thanks for everything.
Desired outcome: Some sort of compensation that would compare to the misery.
Priceline.com
-
Flight credits
I booked a trip from LA to Chicago (American Airlines one way, United coming back). I fell ill a few days before my departure and had to cancel. I was given a full credit by Priceline that I have to use in one year. When I went to re-book and use my credits, I found out that just one way costs more than my entire credit amount. It's clear that Priceline is viewing customers who have been issued credits as captives, who they can extort and price-gouge to squeeze more money out of them. Shocked that such a fraud company is operating in the U.S. Shut them down.
Desired outcome: I need to book my trip using my credits--and not having to pay 300 dollars more per lag on top of the money I already paid to be given my credit.
Priceline.com
-
I want want full refund back of $7380.80 ASAP.
I purchased a vacation package for $7380.80 on 4/27/22 and cancelled it within 2-3 minutes. I've been contacting them since 4/28/22 for my full refund because I cancelled within the appropriate time frame to be applicable for the full refund. They keep saying that the full refund has been processed. Lastly, on 4/28/22 I received $1996.37 and $417.78 refunded by to my AMEX card.
Priceline.com
-
Refund on travel insurance
4/17/22 I accidentally booked hotel reservation for trip October 28-31st. I called immediately after trip was submitted. Trip was cancelled within 5-10 minutes of booking way under 24 hours. Received trip email along with travel trip protection email. Spoke with supervisor trip cancelled. I was supposed to receive full refund on trip including trip protection $734 and change. However trip protection (per Allianz) protection plan was active as of April 18th. Received email days later that refund amount changed to $700.80 excluding protection plans. Called back a week later and agent submitted resolution. I was supposed to get a email response with resolution which never happened. This is very upsetting. Called again was told supervisor was on a call and would call me back. Im still waiting. I have called 2 times and no resolution. This is unprofessional.
Desired outcome: Refund on travel protection plans purchased on this trip.
Priceline.com
-
Hotel stay
I made a reservation for a hotel stay based on the description that it offers a free airport shuttle. Unfortunately, the hotel was not offering an airport shuttle and I ended up paying twice as much for taxi. of course, customer service is working from home, experiencing connectivity issues, working from Phillippines, offering zero support... TERRIBLE EXPERIENCE!
Priceline.com
-
Car rental-routes
I was contacted by car rental about pick up information. Priceline website said reservation was never confirmed. I am trying to cancel with Priceline they have no record of the reservation. The rental company Routes says only Priceline can cancel. It has been a long day of Routes and Priceline have miscommunication and poor customer service. Priceline has not even provided an opportuinity to talk to a human representative. Customer Service for Priceline is not at all helpful. Both indicate only the other party can cancel.
Desired outcome: Cancelled reservation:NPRLDBM0506506-Confirmation only found with RoutesNot Priceline.
Priceline.com
-
Hotel bookings advertised as including full board
They advertise hotel bookings with full board. Then they confirm the booking as hotel room only and the booking is non refundable. No matter what you do, you can't cancel it. Even if you go to the hotel itself. (Palm Atlantis). Mind boggling.

Complete scam. They change the advertisements on aggregation sites like Kayak constantly.

Their customer service is disgusting.

Avoid like the plague!
Desired outcome: I paid for full board at great expense. I would like to be refunded or full board to be included as per the advertisement that is attached.
Priceline.com
-
Refund never refunded for horrible hotel stay
I have been trying to resolve a refund issue with Priceline for almost a month. I have yet to receive the refund due to an error on Priceline. I have been promised call backs, emails and to no avail I have not receive any correspondence to date. This is highly frustrating, because the amount that was deducted from my "vacation" account and is incurring fees.

I need assistance soon.
Priceline.com
-
Flight MZ478D
Placed a flight for April 12 from LAX to Medford for $193.18, Had a emergency in Oregon had to fly back on April 11. Called you on April 11 to advise wouldn't

fly back on your flight on April 12th. Was advised that I placed the flight through

Priceline and couldn't get a refund or credit for another date. this is the second time I have not gotten a refund, I didn't know that I went threw Priceline when I ordered the tickets, after the first time I swore I would never use your service. Other airlines give credit or can use it on another date within a year.
Desired outcome: Please refund me , I told customer service i had emergency in Oregon, I guess my pet dying is not emergency.
Priceline.com
-
Seeking refund for trip
I normally book with the airline, but this time I booked with Priceline and paid extra fees to ensure the ticket would be 100% refundable. Once in Mexico I got sick and dehydrated and was unable to take the flight. I tried contacting them and due to high call volumes I missed the cancel deadlineby 2 hours. My contract says after the cutoff time there maybe change fees or penalties.

I spoke with 3 Priceline agents, one being a senior agent and they all said there was nothing they could do. Basically I lost over 1,000 USD. I offered to pay a penalty, I asked if the money could be used toward future travel. They all flatly said no.

I find this totally unacceptable.
Desired outcome: I am looking for a full refund or voucher for future travel in full amount paid.
Priceline.com
-
Miscommunication
Hello. I booked a flight from Seattle to Lisbon then back from Amsterdam to Seattle. My flight was to leave June 20 and return July 12. On April 14th, I received an email that said my flight was canceled and to contact Aer Lingus for a refund. I called them and they said, no, Priceline is to give my refund. First bit of misleading communication. I called an agent with Priceline and they said 6-8 weeks for a refund. Meanwhile, I rebooked my flight direct with another airline for the dates I needed. Today, April 28th, I am following up on my refund and Priceline now says that my trip is still active, yet I never received an email telling me that my flight was still active. Second bit of non communication from your company. I don't understand why this is happening. I need a refund now from Priceline for $2,235.96, so I can cover my new flight. I am very upset.
Desired outcome: I need my refund of $2,235.96
This review was chosen algorithmically as the most valued customer feedback.
On April 15th I booked a hotel reservation through Priceline. Upon arrival at the hotel the receptionist asked for my ID, when I handed it to her she immediately handed it back and said "I can't let you stay here" and shoved my ID back in my face and started to walk away. I asked why she couldn't let us stay here and stated again that I had made a...
Read full review
Priceline.com
-
Airline cancellation
My son flew in to another state, but since his business ended early and had to drive back due to reason beyong his control. When we wanted to change his flight 4 days early talking to a priceline customer service rep in the flight department, was rude and short with a very arrogant tone. However he told me there's no refund on these tickets, however was told American would issue a credit toward a future ticket. When I ask him if I could receive the credit since it was on my credit card that I purchased for my son, only the person with birthday could use the credit. Again I said I bought the ticket with my credit card and would like the credit, again I said no. That when he said only the 9/9/1999 birthday could in a very arrogant and hateful manner. In which I was done with the conservation and hung up, then he try calling back and left am essage. I will not use priceline again even though they were very good and helpful.
Desired outcome: Is there one. Credit toward my wife name who actually bought the ticket. Or how about Priceline crediting us for a future trip.
Priceline.com
-
Vacation package
I will never use Priceline again! I am still waiting for a refund from a vacation package I cancelled on Jan 22! I have spent countless hours on hold trying to resolve this issue with countless "agents". Every phone call represents a different story. Promises of return calls and emails within 3-5 days. Nope. This has been a hard 1031.98 lesson for me. I will continue to tell my story to anyone who will listen, and I will continue to post reviews everywhere I can!

Horrible experience! Steer clear!
Desired outcome: Just want the refund that is due to me.
Priceline.com
-
Flight ticket
My name is Hodari Jovial Twagirayezu, a student in Criminology at Laurentian University- Ontario.

I am filling this complain against Priceline after I bought a flight ticked through them with British Ailines. The ticket number with priceline is 34682403276 and for British Airlines JNTA3U.

Therefore, in December 2020 I bought a round ticked from Toronto - Canada to Windhoek -Namibia for CAD 1220.98, but due to Delta variant, the Goverment of Canada suspended all comercial flight linking Canada and UK and as result my flight was cancelled, however Priceline gave me flight Credit to be used before 29th April 2022.

The very reason why I am filling this complain is because Priceline has refused to let me use the accorded flight ticket telling me to contact British Ailines which I have done several times but unfortunately British Airline has refused and said that the agent who is Priceline should resolve the matter.

Please help me to recover my ticked as I have no other meaning to fly back home to visit my family.

Kind regards,
Desired outcome: Rebook my ticked or else remburse the money
Priceline.com
-
Customer service
To whom it may concern,

My name is Miguel Hunt, I am a VIP Gold member with Priceline. I have booked many trips through priceline and I used priceline for years. I am emailing you today because I am extremely upset with the way I have been treated as a loyal customer, especially by a supervising representative. Back in September my cousin and I booked a flight through Priceline for a trip to the Dominican Republic. Due to Covid-19 I had to cancel the flight before the trip. I spoke with a Priceline representative to cancel the trip. After canceling the trip I received a confirmation cancellation email from priceline. In that email it contained the Jetblue airways confirmation number, ticket number, passengers name and travel credit amount. On today's date, I was trying to book a trip for my wife and I for her birthday. I also tried to book a flight for my cousin and I for my birthday. I attempted to use the flight credits but I was unable to do so. So I called Jetblue via telephone and sat on the phone with a supervisor for 2 hours. I was informed by the JetBlue supervisor that on Jetblue's end my reservation was listed as a no show. I informed the Jetblue supervisor that I was in possession of an email from Priceline that confirmed my cancellation. The email also directed me to reach out to Jetblue when I was ready to use my flight credits.The Jetblue supervisor advised me that Priceline might have recognized the cancellation in email form but that there was a failure to complete the cancellation. I was informed that in addition to the email Priceline was supposed to remove my name from the seats and list them as available which you guys did not do. The failure to remove the seats from my reservation caused my reservation to be listed as a no show and now Jetblue is unable to do anything with the reservation. I was informed that my only recourse was to reach out to Priceline and have you guys correct the mistake that one of your representatives made. After speaking with the Jetblue representative, I called Priceline customer service. I requested a supervisor and spoke with a supervisor named Rudy. I advised Rudy of the situation. After advising Rudy of the situation, Rudy stated he could not help me in any way. He was very rude and continued to place me on hold but everytime he came back to the phone call he had no options available for me. The holding was what I would deem a stalling tactic to kill time for him to tell me there was nothing he could do and in all honesty I feel as if he made no real effort at all. In a world filled with tons of different businesses that deal with reservation booking, I have never run into a situation in which a company can make a mistake of this magnitude and the reaction to the mistake while I was in the middle of my sentence was, "There is nothing we can do so I am going to disconnect now"(Those were his exact words). I feel as if $416 dollars and 20 cents of my hard earned money was just taken from me and an individual who is supposed to be a representation of your company at a supervisory level essentially told me tough luck. If Rudy is a representation of the way your company conducts business then some serious reevaluation needs to take place over there. I have never been treated this way and I wouldn't wish this type of treatment on my worst enemy. I need you guys to do right by me and fix the problem that one of your employees has caused. As a long time Gold VIP member, I am extremely puzzled by the way I was treated today.
Desired outcome: Reimbursement of my funds, a response, and a correction of the mistake the Priceline employee made.
We are here to help
16 years' experience in successful complaint resolution
Each complaint is handled individually by highly qualified experts
Honest and unbiased reviews
Last but not least, all our services are absolutely free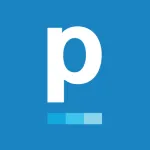 Priceline.com contacts