PC Richard & Son complaints
579
This review was chosen algorithmically as the most valued customer feedback.
i and my wife purchased A washing machine invoice #32-1509845 the salesman told me and my wife they would install the washing machine and take the old 1out.it was very important because we are SENIORS CITizens.Ihave been doing biz with PC richards for over 20yrs. the delivery men disconnected my washing machine and left leaving me and my wife with water...
Read full review of PC Richard & Son
PC Richard & Son
-
delivery service timeframe
As of late, I have ordered TVs and Mattresses to be delivered to my home. My complaint is that P.C. Richards cannot give you an approximate timeframe for when they will arrive. They give the generic statement (7-7) when someone calls the day before they are supposed to arrive. The girl told me, "You should be home from 7-7 because we cannot give the timeframe." When you have things to do and you cannot do them because you don't know when they will arrive, it makes it VERY aggravating. They leave everyone hamstrung for things they have to do. You MUST fix this business model. I am very sure that I am NOT the only person complaining about this. Currently, it is 12:00 EST and I have yet to receive a call for the delivery guys telling me how far out the are. This is my first step to complain. Next, I'm going to submit a complaint to the BBB. Poor business and the very sad thing is, I spent a decent amount of money and this is the kind of service I am receiving. (VERY POOR)

Ryan
PC Richard & Son
-
86 in tv and stand
Hello,

I was supposed to have an 86 inch TV delivered and when they arrived they could not put it together and told me that I was sold the wrong stand and that it would not fit and that I should not be putting the TV on the stand that should be hung on the wall

I am from them this is what the salesman sold me and I do not want it mounted on the wall after they call the salesman they put the TV together on the stand and had it slanting, I told them something is wrong with the TV should not be slanting at an Angle like that and I refuse to sign for the service they then told me there was nothing more they could do, when I called the store and talk to the manager here for me he will have can you guys come to put the TV stand together when they called to give me the estimate on the time they will be arriving tomorrow I asked to make sure it was not the same guys as it would be pointless, I was informed it's going to be the exact same guys so Ask what is that going to do since they didn't know how to put together the first time. I was then told there's nothing they can do because the route was already made for the day but if they can't put it together the second time they will make sure I get you guys, this was a miserable experience and a waste of my time on multiple days because they do not know how to put the TV the other and you sent the same guys two days in a row just unbelievably ridiculous what I went through with you guys
PC Richard & Son
-
purchased a kitchenaid double wall oven on 4/15/2019
Kitchen Aid double wall oven was delivered on date promised and installed with no problems on 5/8/2019. After the installers left, I reset the position of the racks in both ovens to meet our needs. It was then that we noticed the meat probes were missing from both ovens. We called our Sales Counselor Joseph and explained to him that the probes where missing from both ovens. Joseph said he would reorder
the probes and they should be here in seven to ten days and shipped right to our house. Four weeks later the part(only one) was delivered and it was the wrong part.
Called Joseph, told him what happened. He brought the problem to the attention of the manager (Curtis) and they said that they would reorder the probes again.
The part came and again, it was the same wrong part and only one. On Monday 6/17/2019 I went to the store and spoke with both Joseph and Curtis. They made some phone calls and told me that they would reorder the Meat Probes once again.
On 6/22/2019 part was delivered and again the wrong part. Keep getting a probe jack instead of the Meat Probes that go inside the ovens. Went to the store again, 6/24/2019 spoke with manager Anthony, told him of the problem. He will have Joseph call me when he comes in. I called Joseph at 1: 30 pm, he will call Whirlpool to see what happened and call me back. Still waiting for call. I can not understand why this is a big problem. Thank You, Charlie (hope you can help us out)
PC Richard & Son
-
apple airpods
So I ordered Apple AirPods on 4/7 for $ 199.95 I ordered in the Woodbridge store NJ I have not received them yet almost going on 3 months what is taking so long can someone please help I need to get this resolved as soon as possible or tell whom I may call to get this resolved and get my AirPods my email [email protected]
733-216-8167
Please advise
Thank you Julie
The complaint has been investigated and resolved to the customer's satisfaction.
PC Richard & Son has left an official reply on this complaint.
PC Richard & Son
-
delivery/installation company
I purchased a dishwasher. The team that came to deliver and install chipped my laminate countertop and messed up the sink to where it doesn't sit flush on the counter top anymore. When I told them I will be marking it on the invoice, they got agitated, spoke another language and told me "they did me a favor by putting the dishwasher in". When I filed the complaint, a very nice woman named jenny first offered me $100 settlement, when I declined, she contacted the delivery company and had them come back out. This new set of guys also struggled with the English language. They told me there was nothing they could do about the sink and said since my laminate counter top was so old, they can only try to "match it as best we can". I then told them they will ensure the sink is flush as it was prior to their work and that if they can't match my laminate, they will be responsible for replacing ALL the laminate on the counter top, not just replacing one strip matching it as close as possible. They then felt the need to say to me, "they guys that installed, weren't they nice to you? Why are you doing this?" It was at that point I told them to leave and I will discuss further with Jenny. When speaking to Jenny again, she told me the company couldn't find a match, so now I was offered $250 settlement. When I explained I'm not looking for money, I just want my sink and counter top to be in the same shape it was prior to installation. After more discussion with Jenny, she finally told me the company will replace all the laminate.
While that is fair, I have many concerns about this same company coming out to dontge countertop and sink repairs. I don't trust their work, I can barely understand their words, and don't feel particularly safe with these people. Furthermore, if they do a terrible job, I'm right back to square one.
This has been a very cumbersome and regretful purchase and process. I trust this is not the standard for your company, but I do feel extremely inconvenienced with all of this and it's still an on-going process as nothing has been repaired yet. I would appreciate this email answered with a clear way forward for me and these issues I'm having.
Resolved
The complaint has been investigated and resolved to the customer's satisfaction.
PC Richard & Son
-
customer service review
My refrigerator broke down on 5/26/19. I went to Co-op city branch and bought a new refrigerator. I explained to them how fast i need my refrigerator. They told me delivery would be done on Friday. They sent a personnel there to measure my door to make sure the fridge can go through the entrance. The personnel was rude and did not even want to talk to anyone. That's fine. Friday, a delivery person came to deliver the fridge. The measurement done by the personnel was completely inaccurate so the product has to be taken back. The delivery person told me to go back get another one so it can be delivered the next day. I did as told, purchased another fridge and explained to them what happened and i need my fridge the next day. I still did not get the fridge till now. The manager at the branch even refused to talk with us. The sales person, Nelson was great. He did his part. I still don't have my fridge for almost a week now. I'm not happy with this treatment and will not buy from your store again. Will not even advise friends and family members to buy from you if this is how you treat customers. I lost everything i have in the fridge and still don't have the new one i bought
PC Richard & Son
-
dishwasher
dishwasher wouldnot drain tech came in april said he needed help to replace parts . came back four days later with helper and replaced parts. the new drain pump leaked ruinning my kitchen and dinning room floors . tech came on may 13 and replaced the leaky pump and said he would return the leaky pump to manufactor. I now have to replace kitchen and dinning room floors.
PC Richard & Son
-
broken washer / service department
My washer has been broken for two weeks the technician has been out twice to fix the 2nd time he was out my washer was broken again in 20 minuets called the services department 3 times they said tech would call me back never did finally called them back the next day and technician made it seem like he would have it all taken care of and on Saturday they were a NO SHOW I called at 3pm to confirm they were still coming and was informed they were. Now its Monday still no washer and they are telling me they cant fix it or do anything until THURSDAY I have three small children and a huge pile of laundry, who is paying for my time and money to go to the laundromat? all they did was lie and given me the run around I have purchased entire fleet of appliances and Electronics house from PC RICHARDS for the past 7 years and never have I dealt with so much dis respect and bullshit I WILL NEVER buy another item from them again Their customer service is HORRIBLE they have zero recovery methods and do nothing to try an accommodate for their own errors.
PC Richard & Son
-
samsung refrigerator model rf23j9011sr
I bought this refrigerator in 11/2015 and have had so many service calls that I cant even count anymore. the ice maker keeps freezing up and doesnt make ice. After all the service calls and repairmen that came out they must have replaced every part twice. I have a 10 year warranty that I have spent alot of money on and I just want a voucher to get the money to buy another one. I have spent thousands of dollars at this store and dont need to be treated like this. There is a class action law suit on this ice maker if you check it. when ever I ask to speak to a supervisor at the repair center they always say there not around and they never call back. The repair techs said that if it wasnt fixed after 3 trys that they usually will send a voucher for a new one. It has been way more than 3 attempts
PC Richard & Son
-
frigidaire refrigerator - complaint and request for compensation
I am providing a written service complaint. We have been without a working refrigerator for well over a week now, which is too long. There was a lot of miscommunication between PC Richard and the technician who serviced us, which has further delayed a simple problem. A working fridge is a basic necessity and this should have been resolved quickly; the inefficiency and miscommunication is unacceptable. We have lost over $300 in food, we have no place to store our vitamins and medicines which require refrigeration, and we have had to spend approximately $350 over the last week and a half, eating out. We would like to be compensated with a gift certificate of $700 for the inconvenience.

For the record, this is what happened:
*A technician from PC Richard & Son came by Tuesday, April 30th, to diagnose the problem, and suggested the whole unit be replaced, as it was a brand new unit that was not working properly. The technician explained that the refrigerator could probably be promptly replaced within couple days.

*It was then decided, unbeknownst to me (or the technician, apparently), that it would be best to just replace the compressor. So, it was then arranged for the technician to come back Saturday, May 4th, with a new compressor.

*I then decided to call PC Richard to see if anyone could come any sooner than Saturday. It turned out the technician could come sooner, and I do not know why I was not previously offered an earlier day and time.

*On Friday, May 3rd, the technician returned. He was early - he came two hours before the allotted time, which was inconvenient. He seemed perplexed as to why PC Richard had not ordered us a new fridge, which indicates to me that there is bad internal communication and understanding at PC Richard. The technician then tried to fix the broken compressor, but realized the wrong part had been ordered by PC Richard, and he could not complete the job. This immediately set us back again, with no hope of getting the situation fixed before the weekend.

*The technician then called PC Richard and again recommended the unit be replaced.

*PC Richard finally authorized that the refrigerator be replaced.

*I was told someone would call me to coordinate the refrigerator swap.

*In the meantime, I decided I wanted to go ahead and speak with a supervisor, as I was angry that the technician had arrived with the wrong part. When I did finally speak to a supervisor, she seemed to not understand what had happened or why I was upset.

*The supervisor pressed me to speak to my apartment management company to coordinate the fridge swap, and stressed it was my responsibility to facilitate - which was additionally confusing, as I had been told someone from PC Richard would reach out to me to facilitate and handle the coordination. So it was extremely unclear if my management company would have even known what was happening had I not insisted on speaking to a PC Richard supervisor.

*After calling and complaining, yet again, I was granted a $25 gift card which I reluctantly accepted. This is wholly insufficient compensation for such a terribly handled situation.

We are incredibly dissatisfied with this experience. We hope PC Richard works to improve its protocol (and communication). We would again appreciate compensation for all our wasted time, money, and food. A certificate in the minimum amount of $700 at this juncture is reasonable.

Invoice#:
23-168-4054
PC Richard & Son
-
panasonic microwave #nnsd7758
at the time of purchase service was excellent-however when I got the product home there was no operation instructions included-I called the Carle Place store and was put on hold for 20 minutes
In frustration I called back and again put on hold for 30 mins -when the salesman answered the call he said that sometimes they ship the product w/o operating inst. which I find hard to believe . the sales person said he would try to print out a copy of the instructions and said he would call me with further info .that was 30 mins ago and no call back
respectfully submitted
Lawrence Doyle
comment code--3MSX-92CB-F244
PC Richard & Son
-
damaged flooring and dented refrigerator
I had my LG stove delivered today in my home and the delivery men were to take the old stove away and in doing this they dragged the stove out of the kitchen and scratched the flooring in several places over approximately 8 feet. The delivery men also dented the freezer door on my refrigerator. Some of the scratches on the floor are gashes in the tiling. I am attaching pictures of the damage. I can be reached at home my phone number is (718) 671-9057 and my email is histeach4u @gmail.com. thank you and I await your response. Additionally there are more pictures but can't load them because the system will only accept the 7 pictures I uploaded.
PC Richard & Son
-
yeti mug
Loss of a loyal customer...

I will start by sharing that I have been a loyal Manalapan PC Richard customer for 10+ years. I recently purchased a $2500 LG refrigerator as well as a mattress, Whirpool dishwasher, cooktop, oven and microwave not to mention several TVs and small appliances.

A month ago (at the same time that I purchased the refrigerator), I bought a Yeti travel mug. I used the mug a few times and noticed the closure broke which is necessary to keep coffee hot. I went to return the top expecting that they would replace it (which would be the appropriate customer service friendly action to take). Instead, the manager told me he didn't have the authority to replace it because it is "controlled" merchandise. He sold me a new lid for $10.00.

After he rang up the sale, I told him that he basically just lost a loyal PC Richard customer. He acknowledged that he knows me and how often I am in the store, but still insisted he couldn't do anything about the broken item. Bottom line... I will be purchasing future appliances, tvs, barbeque grill, etc elsewhere and I will be sharing this story with my family and friends. I know this is a family business that prides itself on customer service. Epic fail and loss of a customer for $10
PC Richard & Son
-
ge warranty not received from pc richards purchases
I placed some items in Layaway at the Danbury PC Richards at the end of 2017. The items were paid off and delivered to a new house construction in 2018. At that time, I was working with AJ (who had been transferred to another store location). Jason, the new store Manager at Danbury took on my case. I gave him all of the serial numbers and he processed the rebate with the GE guys. Jason, was then transferred to the Norwalk store, but I constantly followed up with him to inquire about the rebate.

Jason indicated everything was approved and the rebate would be sent in 4 to 6 weeks. It's been more tha double the time frame. I've worked with Jason to get the issue resolved; I've also worked with Adam (the new manager at the Danbury story), but I feel like I am getting the run around. The gift card is equivalent to $400. In all actuality, I should receive more based on the warranties I purchased at the time of sale. I'm in the process of locating all of my receipts and providing that information.

What I would like for this situation to be resolved is the $400 gift card that I am owed due to my purchase of GE appliances.

Thanks,

Chris Grant
This review was chosen algorithmically as the most valued customer feedback.
I purchased a dryer a few months ago. The dryer won't dryer, I put only 2 sheets 2 pillow cases and I have a gas dryer maytag and it takes 120 minutes. I ask them to come after 3 because I work so they keep sending people at 12 pm. I took a lunch break to meet the guy and he's on his phone for 20 minutes since I have a ring that records so I told him I had...
Read full review of PC Richard & Son
The complaint has been investigated and resolved to the customer's satisfaction.
This review was chosen algorithmically as the most valued customer feedback.
Good Day, I am sending this email because of a faulty oven that was purchased for my apartment in December of 2017. I believe the property manager purchased it from P.C. Richards. The oven was delivered to my home on December 6th, 2017 approximately at 9:45 am. The delivery persons DID NOT install the new stove, they just placed it in my kitchen and left...
Read full review of PC Richard & Son
The complaint has been investigated and resolved to the customer's satisfaction.
This review was chosen algorithmically as the most valued customer feedback.
We purchased the warranty at the time we purchased our washing machine. We never had a problem with the machine until now and we have had 3 service calls all with no resolve. They keep saying they need to order parts, they did and came to install and it broke again. They came back said they need to order more parts. Each time they come it's at least a week...
Read full review of PC Richard & Son
PC Richard & Son
-
ps4
I bought a ps4 from pc Richards for my 6 year old daughter for Christmas. morning of opening her gift found out it was broken. I tried returning it at the store I bought it from and was told they don't exchange that I had to contact sony. so for the second time my daughter was upset not understanding and thinking santa was upset with her and gave her a broken game system. so thank you so much pc Richards 109 years of honesty, integrity and reliability I think not. more like no responsibility to your customers. just sell it and let us deal with the broken items our self thanks again from ruined Christmas 2018...
This review was chosen algorithmically as the most valued customer feedback.
A man who claimed to be the manager of the milford, ct store (7537 aaron), offered to order a samsung tablet case for me when I was in the store. This was on a saturday, around noon; he seemed helpful and told me he would go and pick it up himself, and call me the following monday so that I could pick up the item in the afternoon. It was not available by...
Read full review of PC Richard & Son
We are here to help
16 years' experience in successful complaint resolution
Each complaint is handled individually by highly qualified experts
Honest and unbiased reviews
Last but not least, all our services are absolutely free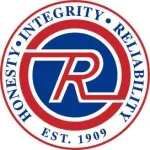 PC Richard & Son contacts
PC Richard & Son representatives

PC Richard & Son

Kevin PCR

PC Richard & Son