NutriBullet Customer Care Service

NutriBullet, LLC

PO Box 4575
Pacoima
California
United States - 91333-4575

Customer Support Phone Numbers
NutriBullet Complaints & Reviews
I purchased a Nutribullet 600 from a Tesco store in Leeds UK on 11th August 2017. I've tried numerous times to register for Warranty but the system states the serial number displayed on the base of the product is an incorrect number for the chosen item. Consequently, I have been unable to...
i bought on of your items from Kohls Dept. Store roughly 2 months ago. I have been enjoying using it. But the other day it quit spinning. At first I thought the rubber teeth on the bottom but could find any wear. I now realize that the shaft is loose. I can hold the rubber teeth stationary and...
The nutribullet has three contacts. (I guess that's what they are called). two of them, when you push down, they pop back up. that third contact goes down put will not pop back up. I do believe these contacts are what makes the NutriBullet spin. I also believe that one contact i...
My order# 1385681102 and item#522898 nutribullet rx with recipe book was shipped on 12/22/16. on jan3/17 i tracked it for delivery on jan4/17.when I did not received it I contact ups and they said it was delivered to an apt 22a but since the person for apt22a was out they gave it to apt...
At the present time I can't use my unit, because get a loud noise, to the point I have get to the patio to use it. If I use in the kitchen every one will get out. I consult with other people they use this unit and the results are the same, some already discontinue the use of it. Any suggestions? Please e-mail to hugobarthelotti@bellsouth.net
I received the Nutribullet for Christmas and don't have the receipt so am unable to return to the company for repairs. However, I want others to know that I am very disappointed that this product has lasted less than a month. At first I was very pleased with the results. Now it i...
I ordered the nutribullet along with extra attachments, needless to say I didn't need the extra attachments. The invoice states to call 855-346-8874 for refund. I've been calling this number for 2 wks now and no-one answers. It just has a standard recording of maintenance update...
I ordered an item from Nutibullet and they sent me broken item. I can't get money back and they don't want to pay for the repair. I told them hundred times that the product I received was already broken but they told that I broke it myself. What should I do?
I order the NutriBullet 1-800-620-1485 off a TV commercial. I received the package and additional superboost weight lost supplement that can be returned with no hassle within a thirty day trail period. I am pleased with the supplement and wanted to return it, but you have to have an...
Recently Discussed Complaints
Consumer Tips & Tricks
Worst rating
Subjects of Wide Speculation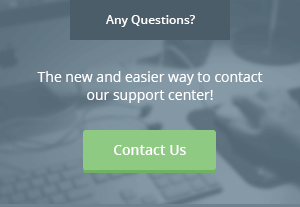 Latest News & Stories
Stay Away
Latest Questions
Latest Groups
Today's Mess-Up Photo