NutriBullet complaints
41
NutriBullet
-
Nutribullet
I ordered a Nutribullet on 2/9/22, received initial tracking info that was never updated. Called the company and they made some lame excuse. Tracking never updated. Sent them an email inquiring about my order - never received a response. I have no faith in this company. Called my credit card company and disputed the charge. It is now 3/12/22 and have never received a response from Nutribullet.
Desired outcome: Some kind of freaking response!
NutriBullet
-
Nutri bullet
My nutrition bullet has stopped working we use this as part of our daily smoothie making for my children, everything has been fine until today it just will not turn on. I've looked to see if there's anything causing the blade to not move and the plug but nothing, it's just dead. Can you tell me what I can do please it is only 4 months old. And I need this for my sons smoothies.
Desired outcome: A new one to be sent
NutriBullet
-
Nutribullet 6000 series
I bought this item from my friend who was moving to another country. It's only a few months old but has not worked since I got it. It was bought in John Lewis approximately a year ago but my friend did not use it because of the problem. Basically when the container is screwed in the 3 little plastic brings get stuck and it won't start and the only way I can then get the container off is by using a screw driver! Can you help as I don't have the receipt. Is there somewhere in the UK that could mend it for me? My email is: Diana.[protected]@btinternet.com
Please help as I really want to use this product. I have seen online this is a common problem. I just want a solution other than using a screwdriver.
Diana
Desired outcome: A working product
NutriBullet
-
Shipping and returns
On 2 April I order a NutiBullet order number 210094 and paid $69 . I got the
shipping notice fron FedEX that it would be here on 9 April. I checked on 9 April and the packagr was i Las Vegas, NV.
I ordered this unit to replace the one That I had for 6 years and it broke around the last of March. I was having a party on the 10 of April and needed the mixer, so I went to Walmart and purchase one for $48, $20 less that the one I ordered,
On Monday I call and told them I wanted to return my order and they said it would cost me $20 to return it and would take a month to get my refund of $79.
Ask the lady to send me the return address by email because I have bad hearing and said it would take 48 hours to get the email.

George Boarman
Desired outcome: to get my refund as son as they get the item $74.19
NutriBullet
-
NUTRI BULLET 900
Dear Sir/Madam,

I hope this email finds you well.

I am writing in regards to a purchase made on 14/01/20. we purchased 2 of the Nutri for two households and one of the machine when we run it has a smell of burning inside and we were unable to take the machine back to the store because of the pandemic store is closed and we didn't know we could write you here.

Also, I would like to be aware that the wire started to fall out.

I am also attaching the pictures of the product and receipt.

Please get back to us with help.

Kind regards,

Muhammad Zahidi

m.[protected]@live.co.uk
[protected]
Desired outcome: fix the machine.
NutriBullet
-
Nutribullet India is not replacing the defective product during warranty periodriod
I have been communicating with Nutribullet India's Customer care regarding the defective product since 8th January 2021. The blade is defective and hence, it is to be replaced. However, they have not sent the replacement and are quite negligent. I am now unable to use the equipment and this is a total waste of money. Moreover, during the chat, they even were reckless when I informed that I would escalate the matter.
Desired outcome: The replacement should be delivered.
NutriBullet
-
Silver nutribullet
I purchased. My Nutri billet in John Lewis. It's now out of guarantee but the cup motors are having issues connecting to the motor in the base. I have 2 cup motors which is why I can assume it's the base motor connection. I keep the product clean from spillages. It's not what I expect from a brand name NutriBullet and looking at the good quality of the product. I am reluctant to replace this with another NutriBullet if this is the expectation of the product. Please advise if there is something I can do to get this product working again.
NutriBullet
-
Nutribullet
The plastic in the power base that turns the extractor blades BROKE! Is there a way that can be replaced?

Is there a service Centre in Malaysia?

Also, the extractor blades ooze out a brown liquid sometimes even after we soak and wash with hot soapy water.
NutriBullet
-
Nutribullet blender
My daughter and I were making a curry sauce in the blender and when we tried to take the top off, the lid exploded off and she was burnt all over her face.

We were admitted into A and E in Weymouth and she was treated for burns over her face- she has a large burn to her head and check and several smaller burns around her hair line and scalp.

We can't believe that this has happened and that our daughter has been burnt in this way! We're hoping she isn't permanently scared from this incident
This review was chosen algorithmically as the most valued customer feedback.
I was making soup yesterday evening and found that the nutribullet worked then stopped. I left it a while, checked everything was in place. Checked with the tool that the base was secure. 10 minutes later it started to work. I pressed the buttons and red light came on for heating he soup and it started chopping. I left the room to do something else. After a...
Read full review of NutriBullet
NutriBullet
-
nutribullet - magic bullet juicer
Good morning

I hope you can help please?

I purchased my NUTRI BULLET from John Lewis in Milton Keynes England about 10 months ago. I have noticed that there is a lot of brown liquid sitting in the base of the machine when I take the plastic container off the base. I initially thought it looked like hot chocolate ! This has been going on for the last few months and I thought maybe it was normal - but today that brown liquid that sits in the base unit has now got into my fruit juice though the blade. The brown liquid smells like metal. So obviously my Nutri Bullet is no longer fit for use as I certainly don't want to let my family drink juice which is contaminated with this brown liquid smelling of metal. Unfortunately I do not have the receipt as I have recently moved house but I can give you the serial number on the bottom : this is 02N611061505315.
I have a few photographs I can send you to show you exactly where the brown is coming from and how bad it is.
Many thanks in advance.
Kind regards
Deborah Craig
34 Upper Wood Close
Shenley Brook End
Milton Keynes
MK5 7GH
ENGLAND.
NutriBullet
-
magic bullet 1000 series
I have had this for about two years and it has been good. However, recently it started leaking a brown liquid from the bottom when in use. I would be happy to get a replacement blade, but can't find the right part anywhere.

My complaint is that Nutri Bullet do not seem to have an office in the UK and the head office in the US only accepts complaints from the US and Canada. Given the volume of business the company must do in the UK, this is a disgrace. I am surprised, in the circumstance, that a reputable major retail outlet such as John Lewis bothers to stock their products in the UK stores. Perhaps it is time John Lewis reconsidered and I shall certainly be taking the matter up with them.

M. Waller Norwich NR11 7AG UK
NutriBullet
-
nutribullet pro 900 series
I have had my nutribullet Pro 900 for less than a year, a few months back it started leaking a nasty brownish liquid from the bit where the blades are. This goes into the smoothy and I am concerned about drinking it so cannot use it. i have been trying to find a UK number to complain to but it seem impossible. The item was bought from Amazon. I have the receipt

Sally Poynter
167 Highlever Road
London W10 6PH

[protected]@highlever.plus.com
NutriBullet
-
nutribullet 900 series
I purchased my NutriBullet 900 series at Khols on January 29, 2019 for 79.99. I have used it from day one and it makes a very loud noise that sounds like a plane overhead. Recently the pass three weeks After 30 seconds of use the machine Has become louder and smokes, smells like burning rubber or fire. I am not comfortable to use this item for fear it will blow up into flames. I have read up on consumer reports about this item blowing up and causing very bad injuries. I would like to request compensation for this product ASAP.
This review was chosen algorithmically as the most valued customer feedback.
Buenas tardes es el segundo nutribullet que compro, crei que el primero estaba defectuoso pero me pasa lo mismo con el segundo que compre el que es color rojo queda como aire dentro de el es dificil para abrirlo y explota, me hizo una quemada en mi mano, sera que el mas nuevo es asi, como saberlo para ya no gastar mas mi dinero en un producto que realmente me es util pero ya con este incidente le tengo miedo.
Read full review of NutriBullet
NutriBullet
-
blender did not last more than six months
This company did not honor my warranty because I did not have my receipt even though my name, address, email and purchase date immediately came up in their system as having registered the item. I still had six months left on the warranty. What they did offer me was a new base and blade for a complimentary 20% off. This is bulls#it! Stay away from this company. Blender did not last more than six months and I did not use it daily. If I had used it daily it would have lasted one month.
NutriBullet
-
7919 nutribullet
My mother bought a Nutribullet and after three weeks of using it the liquid leaked into the engine. My mother is 80 years old and put the Nutribullet in the garbage. I found the receipt for the Nutribullet and she purchased it January 19, 2013. I realize that the warranty is past but is there anything that can be done for my mother. I am writing this concern on my mother's behalf because she is 85 years old now. I look forward to hearing from you. She only told me about her experience with the Nutribullet today. When I googled the problem with leakage in the Nutribullet on the web, I noticed that many, many purchasers had the same problem. Please send another Nutribullet or reimburse her money. My email address is [protected]@shaw.ca. Thank you, Frances McDonald
This review was chosen algorithmically as the most valued customer feedback.
I would like to make a complaint I have all versions of Nutibullet because I have had to take it back so many times either there's smoke coming out of it or it just stops working, until now I wasn't educated about juicers it's only recently I have and learned there are amazing juicers out there, I use the juicer daily so can't understand why it keeps dying...
Read full review of NutriBullet
This review was chosen algorithmically as the most valued customer feedback.
Good afternoon I would like to log a complaint about our nutribullet. We use this regular and have never had any problems in the past. However, this specific time the appliance broke and shattered into many pieces. You can see in the pictures which part I mean. It wasn't overfilled and we used it the same as we do every other time. I feel this was highly...
Read full review of NutriBullet
NutriBullet
-
nutribullet pro
I bought a nutribullet 900 a couple of years or so ago. I had problems with it from the start, with it leaking and also with a strong smell of burning when I used it. I have not used it very often as it is such a hassle with the leaking. I did contact you before but decided not to pursue it as I assumed it was just me not having strong enough fingers to screw it up properly. It then ran out of warranty and I have continued to use it only very occasionally. Recently I stayed with my daughter who has a Ninja and was amazed at how easy it was to use, no leaking, no burning smell...not needing really strong hands to do up the lid or undo the lid. I know I am way out of the guarantee period so you have no statutory rights. However, I certainly know which one I am going to recommend to everyone unless you feel like proving me wrong! I imagine I simply have a faulty model otherwise you would not still be in business! So I am asking for above-and-beyond customer care to restore my faith in your company.
Also, I have come on this site as your customer service department doesn't appear to recognise anyone outside of the US or Canada!
Yours hopefully, Fiona
We are here to help
16 years' experience in successful complaint resolution
Each complaint is handled individually by highly qualified experts
Honest and unbiased reviews
Last but not least, all our services are absolutely free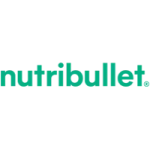 NutriBullet contacts