MultiChoice Africa / DSTV complaints
2118
MultiChoice Africa / DSTV
-
Showmax
Good evening,

After several attempts to solve the problem of my suspended Dstv account, only Koliswa in your call centre was able to offer a solution to this extremely frustrating situation.

Attached please find a screenshot of my "free" subscription to Showmax that is apparently linked to my Dstv account. Apart from the fact that it is free, it does not work. When I did try to activate the service in November of 2020, it gave an error message on my PC, and after struggling with the matter for a few hours, I gave up and did not bother with it again. We watch the many many reruns on Dstv.

Please be so kind as to reverse all Showmax fees outstanding, as this is clearly (see attached) a "free" subscription that has never worked. My Dstv account has been paid on the 28th of February 2021 as usual.
Desired outcome: Showmax fees removed from my account
MultiChoice Africa / DSTV
-
Suspended dstv service
I made payment on the 1stMarch 2021 sent proof of payment as requested and I was given a reference number [protected] and My customer number is [protected] . My identity number is [protected]
I've been calling using my own airtime and data to send emails without success
Even sent messages via Facebook messenger
My contact numbers is
[protected] And [protected]
Desired outcome: Reconnect my dstv
MultiChoice Africa / DSTV
-
Unauthorized debit order
Good day
I have not had a account with dstv for almost 5 years. Last month they deducted R 850.00 From my account this month they deducted R 140.00 WHAT IS THE REASON FOR THIS. WHEN I CLOSED MY ACCOUNT THERE WAS NO AREAS AMOUNT NOW AFTER 5 YEARS THEY DEDUCT ALL THIS FROM MY ACCOUNT. I NEED THIS TO BE RESOLVED AS THEY CANT JUST DEDUCT MONEY OF MY ACCOUNT AS THEY LIKE THIS IS NOT ACCEPTABLE AND I CANT DO A REVERSE AS IT WILL NOT REFLECT GOOD ON MY STATEMENT. PLEASE EMAIL ME ON [protected]@lasermetal.co.za
YOLANDIE JANSEN
ID NR [protected]
MultiChoice Africa / DSTV
-
Installer
An installer by the of NHLANHLA ( not sure is his company name) he is based in Nelspruit Kanyamazane
He came to me house after I applied for Price lock for installation but he did not cause my installation is fine
He said I must tell the guys from call center that he installed & all is fine & he will come to bring the dish & other stuff buy he only during dish & cable after 2 week and now still waiting for LNB
His contract details are [protected] or [protected]

My DStv account is [protected]
My name M Banda
Stand 5530 Kanyamazane Nelspruit MP
Tell [protected] / [protected]
Desired outcome: Take responsibility of his action
MultiChoice Africa / DSTV
-
Dstv account and reflecting
I have my dstv for just a month and already they telling me I have to pay close to R1300 for a compact package I chose. I have made my first payment they wanted but for some reason it did not reflect on your side for 2weeks you kept switching off my dstv most of the time yet I paid. I made 2 payments in a month yet the fees I "apparently " owe keeps going up. I have been calling almost everyday for help till today yet in a month I have paid more then R700 for something thats been giving me problems from day 1.. this is really irritating and costing me. I need you to refund me my money back. Your service really will make you loose alot of customers.
MultiChoice Africa / DSTV
-
No service
Hi I will like to lay a complaint about staff of dstv Jabulane branch they dont follow covid rules the long queues I came here.In Jabulane for 2 days first day I waited 4 hours in the que no one come to us as customers to tell us that the system is. Down after 4 hours when I came inside. Still no one explain I call on of the staff ask she said. The system is down and I ask why they dont come to and. Explain I didn't get any answer I went home I came back today. At. About 9 the que is long the is old man who is disable I call the staff again ask to see the manager no one call the manager for me the time I waited is 6 hours because they assist me at 14:45
MultiChoice Africa / DSTV
-
Subscription plan
Good day. Last year I took out a subscription plan for R359 a month for a year. Now I'm paying the full amount for the subscription which has not ended yet. I'm very upset because the call centre operators tell me a different story every time I contact them. They did not come back to me on this matter.
MultiChoice Africa / DSTV
-
Product (price lock)
Good evening I am very furious about the service that I have receive, I sign a contract for dstv explora, they sent me a decoder with a smart card that doesn't match with the one they have in the system it's been 3 weeks now I can't watch a tv since the day they have install it the installer couldn't activate it to play .the matter is not resolved I have called more than 5 time without getting any help but the money has been deducted while the service hasn't been delivered. I regret to say if this matter is not solved by the end of this week you will hear from my lawyer.

Regards
DP Nxumalo
[protected]
MultiChoice Africa / DSTV
-
Unable to access my channels
I phoned multichoice as I could not access my channels. I could only access channel 100.

The agent was on the phone with me for a few minutes trying to find a solution but was not successful.

She then asked me to pull out the plug and put in again. While waiting for it to restart she said she will be back soon and put me on hold. I was on hold for about 20 minutes before she came back with no valid excuse.

She continued to try and assist me but after another 10 minutes ia ran out or airtime and was cut off.

Now, I wasted about 30 minutes airtime and my problem was not resolved.
Desired outcome: I would like my problem to be resolved. I am paying my DSTV fees but cannot watch TV.
MultiChoice Africa / DSTV
-
Incorrect amount debited
I was called Nov and told about DSTV explora black Friday special and I will only be paying R499 for 12 months and I accepted the offer. This was Nov. Come Dec R604 was deducted from my account did not dispute because I thought maybe it is contract fee or something because normally when you take things on contract 1st month. You will charged pro rata fee. Jan the same thing, I then called the call Centre and spoke to at least 4 people. 2 promised to call me back and they did not. They told me abt a fee for R72 which I did not agree to. They advised the fee will be canceled. Feb again R560 debited. I agreed to R499 and will be so happy if the debit amount to corrected and charged the amount I agreed to which is R499 and be re funded. I will not call the Centre because they are not helpful. Can I be debited R499 come March please.
This review was chosen algorithmically as the most valued customer feedback.
I used Mr-dstv.co.za in Centurion on 20 Dec 2020. They advertise that they are Multichoice and DSTV accredited on their website (https://www.mr-dstv.co.za/) and whatsapp. I was charged R1400 to fix the problem and replace the smart LNB. When I asked for the broken LNB I got an old LNB which I later found out was not a smart LNB and could not have been mine...
Read full review of MultiChoice Africa / DSTV
This review was chosen algorithmically as the most valued customer feedback.
I applied for explorer 3 on price lock deal. Upon finalizing the deal on the 10th of February I was informed that an installer has been booked for the 18th February at 14:00. I took an afternoon off at work so that I can be at home when the installer comes in. The installer didnt pitch and when I called to your call centre to request the contact details of...
Read full review of MultiChoice Africa / DSTV
MultiChoice Africa / DSTV
-
Still waiting for agent to get back to me
Called dstv on 27 January 2021 spoke to Boitumelo masipa @ 14:00, which I asked her about replacing my pvr with a newer version, she gave me information and said an agent would contact me 12 -24hrs. I never received any calls so I called again on 12 February 2021 and spoke to Zwelihle zwane @ 10:22 am telling him I'm still waiting for an agent to get back to me, he said he escalated the matter and cannot understand why anyone hasn't contacted me.
Well today is the 16 February 2021 14:02 pm still no calls from the agents.
Absolutely disappointing
MultiChoice Africa / DSTV
-
Dstv now app
I have been trying to sign up for an account, so I no longer have access to my Otp sending numbers and email ...I tried taping on "live chat" and it doesn't work ..
I would really like it if you could clear my Otp sending information and add my new number so that I can get an Otp (one time password)
I have been trying it for a long time now and now it tells me that my OTP limit is reached
Desired outcome: Add my current number
MultiChoice Africa / DSTV
-
Subscription incorrectly debited from my account
Request a refund on 9 February as my subscription was duplicated and my service disconnected and after more than a days calls to them had my service connected On the 12th they still went ahead and collected the increased / incorrect amount from my account Being over a weekend I contacted them on the 15th and after numerous attempts must still hear Sorry sir for the inconvenience but we can not assist you I am H P Blomerus ID [protected]
This review was chosen algorithmically as the most valued customer feedback.
I have not been assisted by consultants at dstv today 30/01/2021 about my reconnection i was finally asked to pay R174 extra then i paid the amount which had a lot of questions...but still not reconnected i emailed all relevant documents but still not reconnected. An unhappy customer Please help
Read full review of MultiChoice Africa / DSTV
MultiChoice Africa / DSTV
-
Rip Off
Good Day

Since 2020 round about November I have been charged an extra R132.10 for the compact package which is normally R494 a month, we were not informed about any price increase .
Multi choice is a total rip off as we pay so much for movies that was made when I was not even born as yet, secondly they play one movie ten times a month, most of us is facing financial difficulties and they over charge us for the same crap they play day in and day out.
Why can they not play the movies that comes from the circuit at the cinema once it expires.
Fees must fall cause we paying for crap channels and old black and white movies, eg ( James Bond 007) come on, who still watches that nonsense
Desired outcome: Fees must fall
MultiChoice Africa / DSTV
-
Price lock and decoder upgrade the decoder to dstv ultra
Despite numerous calls the past three weeks to apply for the DSTV Price Lock and Upgrade decoder from DSTV Explora to DSTV Ultra, I have not yet received any call backs from Multichoice to assist me with this application. The call center either tell you they will forward the request to the relevant department (Price Lock) and that someone will return my call within 24-42 hrs, or they will fast track my request in order to move me higher up in the queue. Up and till today I had no response from Multichoice. I've been a loyal customer since DSTV came to South Africa. Never cancelled or suspend my subscriptions for almost 32 years and this is the type of service that you get from Multichoice.
Desired outcome: Some one from Multichoice to contact me URGENTLY and assist me
This review was chosen algorithmically as the most valued customer feedback.
I had numerous enquiries through calling and social media Facebook trying to resolve this issue: The consultants assisting with this issue were very disappointing. Not going an extra mile, just doing a bare minimum. Please communication trail below. DStv Typically replies within an hour Product/Service 12/26/20, 2:45 PM You sent December 26, 2020 at 2:45...
Read full review of MultiChoice Africa / DSTV
MultiChoice Africa / DSTV
-
Dstv Installer made away with my money
Good Day, one of your installer with a multi-choice installer ID card with name Patrick Amalonye and phone number +[protected] made away with the money i gave him to buy me a DSTV dish to replace a bad one. i gave him the money since on the 17th of january 2021. up until now he gives me excuses when ever i call him. please help make him return my money or bring my dish.

regards
Braimah Asiru

A Dstv costumer
[protected]
We are here to help
16 years' experience in successful complaint resolution
Each complaint is handled individually by highly qualified experts
Honest and unbiased reviews
Last but not least, all our services are absolutely free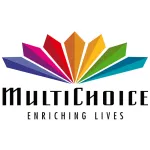 MultiChoice Africa / DSTV contacts