MultiChoice Africa / DSTV complaints
2053
MultiChoice Africa / DSTV
-
DSTV voucher not linked to serial nr
I bought a dstv decoder on DSTV ONLINE with free installation. only to to be told by the installer that the voucher is invalid, we called dstv today and 4 hours later and 5 different consultants to no avail . i went to DSTV head office to try and resolve, the agent AND manager first told me i paid on a dummy site, it took me to log into their dstv site and show them my purchase that they now realised i was going no where until it was resolved. Phumla Dyabuza and Nanzi Sobekwa who had no intention of assisting advised that within 2 hours the voucher would be linked to my serial nr : iuc 8c 8057342731 , I AM STILL WAITING TO BE CALLED BACK and for voucher to be linked, what more must i do DSTV to be assisted?
Desired outcome: i only want the voucher to be linked to serial number for my installation to be done.
MultiChoice Africa / DSTV
-
Insurance
Good day,

received an email 21/05/2022, my insurance policy, i did not take out insurance policy.

a dude called me and i told him no i don't want insurance, i told him yes i got the new decoder, and i am waiting for the debit order for that he told me he see on system it shows will go off on the 1st of June that was somewhere last week.

but now i get this mail, go listen to your voice call please correct this ASAP.

Kind Regards

Karin Hoyer
Desired outcome: make sure before you just add things on to peoples profiles
MultiChoice Africa / DSTV
-
Dstv decoder
Good day

My decoder had a problem with the hard drive, so I went to the store to repair it, it was formatted and when I got home the decoder still had the same problem.

I then took it back to claim and exchange it, which they did, a week later the decoder started having the same issue as my old one.

How is possible that the decoder which I got from the store will have the same issues as my old decoder, now am pay for the subscription in order to have access to all the products that dstv are offering which at the moment am not able to get, and the decoder which is suppose to be repaired or refurbished and it's not working now.

Am very busy, and the up and down going to the store to exchange it, and I am paying the subscription and insurance hope I don't have to stress about the down time and having at the moment.
Desired outcome: For dstv replacement my decoder with the new one, because when they offered the insurance they didnt mentioned that I will be given a repaired or refurbished decoder.
MultiChoice Africa / DSTV
-
Price lock premiums and extra view
I have been trying to resolve my price lock premiums for the pass 15 months, I went to Ransburg walk-in center and for two weeks I have been calling multi choice call center reference numbers 65315526-i438, 65315526-i453 and today the 20th May 2022 I spoke to Michael Pitameer who also wanted to escalate this matter. Assist by providing a copy of the recording when I signed for price lock I also want to verify whether there is two extra views on this package or not.
Desired outcome: Provide me with the copy of the recording when I signed for price lock and rectify my premiums.
This review was chosen algorithmically as the most valued customer feedback.
My DSTV went down and I called out an installer at a cost of R850. (More than most call out fees). He informed me that the decoder had blown so I went into the Eden Terrace branch. Sat in the Q and they confirmed the decoder had blown so I bought a new decoder at a cost of R700 and went home and installed it and everything was perfect till I started to...
Read full review of MultiChoice Africa / DSTV
MultiChoice Africa / DSTV
-
Price lock, outbound sales
03/05 – Nompelo phone for price lock – will take 5-7 days to be stalled Ref 66160246-i463.

06/05 – Tolana phone for the same – still waiting for feedback - Ref 66160246-i475.11/05- I phone to find out – spoke to Alison will refer – Ref 66106246-i482.12/05- Theodora phone – will have in 5-7 days Ref 66106246-i484.18/05 – I phone again _  spoke to Hansom, refer me to primrose, according to her it was supposed to be installed, The13/05/2022 – Bloemfontein – I stay in Herzogville REF 66160246. Im very upset about the service,  promises and nobody is coming back to me with a solutions. Can I please have feedback regarding this, acc 66160246
Desired outcome: When will this be done
MultiChoice Africa / DSTV
-
Incorrect debit order amount taken off my bank account.
On 20th October 2021 I requested the de activation of a decoder on my business account North Haven Country Estate Contract no #9381906 Customer no 28221991. I received confirmation from you on the 22 October 2021 Ref No 42599338.

Since then you have not amended the debit order amount and after numerous E-Mail's and phoning your department I have not received a response from you and the amount of R1540 this month it is R1560 is still being deducted from my account.

At the moment I have only two decoders that are active being the following;

Decoder no SO10473515X0 Smartcard no 10542923999 and

Decoder no ZAAAACZ01815033 Smartcard no 41328413012.

Please respond to me by E-Mail [email protected] or [email protected]
Desired outcome: Please rectify the debit order amount and refund me the over charged amount.
MultiChoice Africa / DSTV
-
DSTV accounts
Around 4 April, I used dstv's self service to restart my subscription for my parent's decoder. What I noticed was that, there was no option for me to select the start date of the subscription. After speaking to my parents about when they wanted the subscription to start. On 7 April 2022, I called in and asked the consultant (Bongani Molayi) to only start my subscription in May. He told me that it was done.

On 2 May 2022, I used the self service to get my bill so that I could pay it but I noticed that my bill was too high. On 3 May 2022, I then phoned in and queried the bill (I did not record the name of the consultant). To my surprise, I was told that I was owing for April. I explained that, on 7 April 2022 I had called in to have my subscription start in May. The person I spoke to sent my query to a different department. On 4 May 2022 I phoned in again to check on the status of my query. This time I spoke to Wendy Njikazi. I was told it takes 24 hours to resolve queries. I told Wendy that it has been 24 hours since I lodged the query, and she said that I was not the only customer with a query. I noted that they record calls, so they should re-listen to the call and hear the conversation I had with Bongani. I also asked her what I would need to do, because I did not want the services cut off for non-payment. She checked how much I should pay, and she adviced me to pay an amount of R1208. and I did. But today (10 May 2022) the services were cutoff and I received an sms notifying me of the disconnection due to an outstanding amount. I called in to inquire why the service was cutoff yet I have an open query. I forgot the name of the consultant, but she said she would get her supervisor on the phone, I even explained to the consultant that I have been calling and no one is resolving this issue, no one is calling me back, yet it's costing me money to call them to resolve a query that is their fault. I was put on hold until I ran out of airtime. No one has called me back regarding my query.

I have had to pay the arrears just to get the services connected again

In that regard, I would like to complain that DSTV have no fair consumer practice. Their self service in not consumer friendly, yet they recommend customers to use that service. The consultants advice you what to do, but services still get cut off
Desired outcome: I would like a refund of the money that I paid to get the services up and compensation for all the airtime I have used trying to resolve this query. The total of this amount comes to R880
MultiChoice Africa / DSTV
-
My account was suspended
My name is Mmabangwe Mojapelo Id number 8603010614082, contact number 0835674806. My account got suspended on Saturday (07 may 2022).I called the call center for assistance, I was told that there was subscription done on my account on the 28th February 2022 which system error. The lady who was assisting me told me that my account will be reconnected within few hours and she will make requests for it to be done immediately as the fault was on their side.

I waited until the following day and my account was not activated. I called on Sunday and explained my story again, the lady who was assisting me confirmed what I was told on Saturday and I was informed again that my account will be reactivated.

It wasn't, I called again yesterday (09 may 2022) the lady who assisted me (who I'm not happy with her service) told me that I owe 179 because I have subscribed to certain things that I'm not aware of. And even I told her that I didn't she was so adamant that I was the one who subscribed to such. I requested her to call the manager. The manager requested me to send a proof of payment payment, I did and requested to call me back after that. I waited for the manager's call however the lady who was speaking to me previously called back. We still did not agree and I requested her to call the manager again. She informed me that the manager was in the meeting and will call me back after 30 minutes. I am still waiting for that call.

What I fail to understand is I pay my dstv on time (25th) of each month and I am told that the reason for disconnection is because I pay early and not on the 2nd. My family has 4 days without TV because of something that was done erroneously on your side.
Desired outcome: I want my dstv to be reconnected. I request your apology and reimbursement for the four days without and it wasn't our will. Also I fail to understand the extra 180 that I paid yesterday.
MultiChoice Africa / DSTV
-
Payment Allocation
DSTV has cut my service now for the 10th time with an error 102-29 and package. I was assured that this won't happen again

1. Paid the 18th March – sent proof of payment Wednesday, 23 March 2022 08:48 - Ref : 52148835

2. sent proof of payment - Sunday, 27 March 2022 09:32 - Ref : 52148835

3. sent proof of payment - Monday, 11 April 2022 07:58 – Ref : 53458308

4. sent proof of payment - Monday, 11 April 2022 18:08 – Ref: 53503188

5) sent proof of payment - Saturday, 16 April 2022 08:09– Ref: 53732989

6) Paid on the 19th March 2022

7) 22.04.2022 – Received an SMS – stating payment not received

8) sent proof of payment - Friday, 22 April 2022 15:15 – reference number is 54037446

9) sent proof of payment - Friday, 08th May 2022

Bright confirmed that his finance department does not work on a Sunday, we will wait
MultiChoice Africa / DSTV
-
Special offer received via sms
22 Feb-received sms about 3mnth offer, i took the offer &pd accordingly. My account pmnt date is 3rd. Apr,7th my services were suspended. Phoned-in explained i took an offer,services were reconnected. 22nd account was blocked again. Phoned-in, i was told i must email the offer. Emailed&received response-offer no longer available without explanation
Desired outcome: Offer to be reinstated & an apology. Cz the consultants were not helpful and rude!
MultiChoice Africa / DSTV
-
Payment not deducted in my bank account
I pay my dstv account via debit order, I used to pay t by cash bt due to the office nearby always off line, n also double paying the account cash and dstv deducting same month. Yesterday my system s blocked, the message sent s non payment n m being fined. Dstv s deducting every month why not now when there's money in my acc.? All these months they were deducting, why not now.? Am I suppose to pay the fine for something I did not do?
Desired outcome: May payment to be payed deducted from my acc , I am sure there s money there . The fine to be removed as I don't know why am I fined .
This review was chosen algorithmically as the most valued customer feedback.
I have recently discovered that DSTV charges what they call an "overdue" balance. They explain it in this way: if your 30-day agreement cycle is for the 3rd of each month, and you do not honour the payment on that day, they will typically grant you a "grace" (unstipulated number of days) where your service is not cut. If, for whatever reason, you do not...
Read full review of MultiChoice Africa / DSTV
MultiChoice Africa / DSTV
-
Continued repeat of programmes
I am going to be lodging a complaint with the consumer complaints commission regarding the constant repeats on DSTV while charging me almost R1000 per month - in addition the having to 'pay' for the constant barrage of advertising. This is TOTALLY UNACCEPTABLE. I am tired of being ripped off.

If you took all the repeat programmes off the system - you would be left with not even enough to fill 5 channels. It is an outrage.
Desired outcome: Stop repeats or reduce fees accordingly and reduce advertising.
MultiChoice Africa / DSTV
-
Delivery and installation
I am Pieter Saunders. My new Explora ultra was sceduled to be installed yesterday, 25/4/2022. Ref no; 6KRKEU.

The installer; Corlia's informed me that they have received the Decoder no; A305138797 which was invoiced and delivered to them for me.

Apparently this decoder is not allocated to me but to a certain Franklin Davids and cannot be installed for me.

The installers supervisor Justin Lindley also refuse to talk to me.

HOW CAN A MAJOR COMPANY SUCH AS MULTICHOICE SERVICE THEIR LOYAL SUBSCRIBERS WITH SUCH POOR SERVICE.

SURELY THIS DECODER WAS INVOICED TO ME AND DELIVERED TO THE INSTALLER TO BE INSTALLED FOR ME. HOW CAN IT BE ALLOCATED TO A MR FRANKLIN DAVIDS?

THIS IS BASIC GRADE 7 ADMIN ERRORS. WHAT GRADE OF EMPLOYEES DOES MULTICHOICE EMPLOY?

I HONESTLY NEED THIS TO BE SORTED OUT IMMEDIATELY!

THIS IS PATHETIC SERVICE.

I AM STRUGELING WITH MULTICHOICE SINCE 28/3/2022 AND KEPT ON BEING DISAPOINTED BY THE POOR SERVICE AND KNOWLEDGE OF YOUR EMPLOYEES.

GREETINGS

Pieter Saunders.
MultiChoice Africa / DSTV
-
Dstv account and change of bank details
I changed my back account details in March 2022 Dstv loaded my details on another customers account and have been deducting premiums from my account for another customer, I called to report this fraud and was told they will have to contact the other customer first to change his bank details that is the only way to remove my account from his profile, still not don't and my account was debited again for R 2033 and dstv still not helping and this is fraud u used my bank account on someone else's profile, so much for Checking the account details and security checks when changes details. I'm at a point of cancelling Dstv so scary how they can do this and be so calm when told about it like it's legal
Desired outcome: Fix the account and refund me my money and remove my details from a strangers account
MultiChoice Africa / DSTV
-
Installer
On 01 April 2022 One of your DSTV Installers TTS LNK Services Mugan came out to 10 Jenny Street in Brackenhurst Alberton. He installed Dstv for Miss M Reynolds account 136329895. Since then she has had problems with signal Error code E48-22.

Miss M Reynolds contacted the person who installed the DSTV on the number 0638705893 which he provided.

He is refusing to come and sort out his mess without charging another R450.00.

I feel that this is really a disgrace as she paid R2800.00 to have it installed.
Desired outcome: I need TTS LNK Services Mugan to come and sort out there mess.If not I will place an complaint on Helo Peter,social media and will warn the public not to use there services
MultiChoice Africa / DSTV
-
I am failing to activate my account because someone with different names used my id number to open an account with multichoice/dstv
I bought my new decoder and brought it home, when I started to activate an account with multichoice/DStv I found out that someone with different names has used the same id as mine and I was told that I can't activate mine because someone has opened an account using the same id number as mine.

They told me to go to their agency to resolve.y issue.

I went to their agency and was asked to give them an affidavit from police and my certified id.

I was told that they will call me for an update, I waited until 3 days but nothing happened.

I called customer service and I was told to call the fraud department but their line made me to wait for an without taking my call.

Now I got stucked with the new decoder which I can't activate an account with it.

Help me guys, I called their customer desk many without help.

A full month is gone now waiting for them to resolve the issue.
Desired outcome: I need an active DStv account under my names.
MultiChoice Africa / DSTV
-
Internet
My name is Hp Sikhosana I'd 7609160716081. I applied for DStv internet on the 25th of March same day these amounts we're debited on my account R189.99 and R73.84 we're debited on my account waited for the rooter did not come I was due to pay my DStv account on the 16th of April and realise that my balance has escalated to R839.00 phoned DStv and told me about the internet. I told them that I received nothing and request to cancel it but that was not done on the 20th those amouth we're debited on my bank account R104.73 and R74.76
Desired outcome: I like my money to be reversed to my bank account as well as cancell the internet which I had not received
MultiChoice Africa / DSTV
-
Pay for a router I don't have
I applied for dstv internet ,made payment and after weeks there's still no router. I have called so many times just for them to make me confirm my address over and over again ,and them making promises of delivery all over again but no success. I can't even pay just for my package which is around 300r ,I am paying 600r cause the internet are link to my decoder,so what's going to happen now ,it's almost end of the month again ,and trust me they are waiting for the extra 300r without me having a router
We are here to help
16 years' experience in successful complaint resolution
Each complaint is handled individually by highly qualified experts
Honest and unbiased reviews
Last but not least, all our services are absolutely free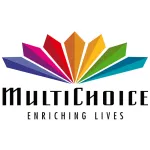 MultiChoice Africa / DSTV contacts