Sirius XM Radio complaints
224
Sirius XM Radio
-
Cancellations services
Been a very long term customer. Never had an issue with renewal, transfers, or them charging me more money. Due to life circumstances I need to cancel for a few months.

Went to website.

Directed me to call them.

Called them and waited. Answered questions.

Directed me to text them.

Asked me to open another chat on my phone because I have an iPhone.

Answered same questions again.

Made me fill out a form with all the information they already know about me.

Asked me to justify why I am cancelling.

Asked me again why I am cancelling.

Then they offered me a cheaper version for the next 12 months instead of cancelling.

It took another 10 minutes. Then it was finally cancelled. Basically they dragged their feet as much as possible.

I had planned to come back to this service after the winter. But now, I will not be returning.
Sirius XM Radio
-
Service
The worst service EVER

This is the worst service EVER, for many reasons:

1) We purchased a 2022 new vehicle and was given 12 months free SiriusXM subscription. I contacted Sirius to set-up the subscription, and the agent only gave us a 3-month subscription. When I tried correcting the mistake (3 days of trying), the Sirius rep told me that they could offer a 3-month extension for a SMALL FEE! Also, I would have to go back to the dealership to correct the problem. The dealership pointed me in the direction of the manufacturer. The manufacturer pointed me in the direction of another service provider, UCONNECT, which sent me back to SiriusXM. Needless to say, I am livid at this point after 3 days.

2) They lied and falsely advertised.

3) They will try and make you pay for their false advertisement.

4) They direct your calls overseas to reps that have a difficult time with speaking and understanding ENGLISH!

5) Overpriced and overrated

My frustration over this madness has made me realize that I will NEVER purchase a subscription from SiriusXM. They are not worth the headache!

WARNING: DO NOT WASTE YOUR TIME, NOT EVEN IF IT'S FREE. There are too many services out there to enjoy music without the headaches!
Desired outcome: Honor 12-month free subscription without fees attached as promise or cancel free trial.
Sirius XM Radio
-
Sirius XM
Company refuses to cancel my service. I have been told via online chat it was taken care of, which has been a lie each time. They have hung up on me while attempting to cancel. I finally cancelled my debit card so they couldn't charge me against my will anymore. And then the emails, and 3 to 4 phone calls a day started because of my past due account.
Sirius XM Radio
-
Charged without having a account
I've recently been charged for 11.96 but I don't have a Sirius XM account nor do I have a vehicle for a account to be registered to. I tried going online to resolve the issue but since I don't have a account I can't login to manage nothing. It has been trying to charge my card for 2 days now, but it was declined since I didn't have money. But I recently transferred money and I would like to resolve this issue before money is taken. Please and thank you for your time.
Desired outcome: Explanation on who used my card, and removal of account and my card on file
Sirius XM Radio
-
Voice recognition gps tracking
Hi,

please have legal department email me at [email protected] they have illegally tracked me and let others track me for years. i want to expunge all your records, and i am pursing legal action.

you have put me and others in harms way.

i am pursuing this to the fullest extent of the law. Buddy a trillion dollars doesnt intimidate me.

quentin
Desired outcome: go to court, show the world they are manipulative unethical crooks that harm innocent people. i want lots of money to distribute to me and all the victims and to stick them in jail forever.
Sirius XM Radio
-
XM Satellite Radio
I am musical artist who embraces and has appeared on XM thru the years on the Loft and other shows. I am an active subscriber. I find it totally maddening that when you got to a channel like CNN on the broadcast on your iphone in auto while driving, they will broadcast one commercial for up to 30 minutes non-stop and never go back to program. Absolutely horrible and unacceptable to have a paid subscription service play ads non-stop , more than content.

Makes one want nothing to do with the platform.

Jon Pousette-Dart

Little Big Deal Music

www.pousette-dart.com
Desired outcome: Stop playing ads more than broadcast content. What are we paying money for ???
Sirius XM Radio
-
Money taken from my account given to another customer in error
On March 1 I tried to turn on my Sirius service which I have had for 3 years and found that it was disconnected. After 11 calls into Sirius, I was finally not disconnected and spoke to an individual in the Philippines. I was told that my account was closed and all of my prepaid months (1 year) were given to another person in Connecticut with a similar name. I have called 37 times and have spoken to New Mexico twice who assured me that this matter would be resolved. To date, I have not been contacted by the Corporate Resolution Team nor any manager. I have lost over 8 hours of salary due to disconnected calls and being placed on hold. I have several ticket numbers which seem to have no benefit as well. Sirius has become the most unprofessional and horrific company to deal with. As of now this matter has not been resolved and continues to be disregarded.
Desired outcome: I want my full amount of the 1 year that I paid in advance credited back to my credit card and I want 1 year of comp service to offset my wage loss in dealing with a blatant error solely caused by Sirius.
Sirius XM Radio
-
Customer Service is AWFUL
3/11/2022 12p I have been with Sirius for about 10 years. I've had it. You call, you wait on hold forever and then get hung up on. Their chat staff don't pay attention to what you are saying. I imagine they are helping multiple customers at one time and don't have enough time between customers to re-read what you have already said to refresh their memory on what they are doing. We have one car that is garaged due to Covid. I phoned waited for like 10 minutes and then their system hung up on me. So I tried the online chat. I had an offer that listed the garaged vehicle. My 1st questions was, can I have this offer on my other vehicle. I literally told the chat person 4 times that I needed the Sirius on our other vehicle, also on the account. Did they set it up right? No. This after having given up last month and quitting Sirius altogether after spending hours and frustration on them. Stupidly I decided to go back and give it another try. The cancellation last month was horrendous. With monies not refunded when they said they would be, etc. I spend more time verifying they have done what they say they are going do. Long story short, this time they put the deal on the wrong car, although I told them 4 times which car in chat. So they then had to cancel, which I now have to review to make sure they give me my cash back, which they didn't do last time. Why I was charged when I wasn't ready to purchase yet, who knows. I'm done. I hope someone else comes into the satellite radio market. I waste my time trying to purchase their product. It's ridiculous. I have bluetooth I'll just listen via my iphone and radio, which is plenty good enough.
Desired outcome: Sirius gets it's head out of it's rear and provides some real customer service.
Sirius XM Radio
-
xm commander touch
bought this last september and paid $135.00 to have it installed..always had problems with the touch power down button but in the last 2 weeks it will not shut down no matter how many times i try.. finaly got tired and have to pull power cable to shut off so i can listen to my regular radio programs.;.will uninstall and throw it away...i have numerous radios with xm and i am considering cancelling and just listen to other music venues...have tried getting help from serius but no help at all..very very dissapointed in this model..and out the original purchase price also..
Desired outcome: refund or replace with one that will power on and off
Sirius XM Radio
-
Kevin Rutherford Business and Beyond Cancelation
Sirius XM made the wrong choice canceling Business and Beyond with Kevin Rutherford. He is full of information and experience for due to us truckers out on the roads.

You need to recover his contract immediately. Without thought or questions. Get it done or pay the consequences.

He threatened no ones life just simply stated of his opinion of how some certain people are running this country the absolute wrong, devastating, backwards, stupidous, in the most disasterest way for this country that we are all living in

Have you forgotten these words as you were growing up. Perhaps you have forgotten

" Sticks and stones may hurt me. But words will never break me..." ?
Desired outcome: Recover Business and Beyond with Kevin Rutherford Contract...Immediately !!!
Sirius XM Radio
-
Sirius xm was not working after subscribing
I contacted Sirius xm on 2/27/22 to resubscribe and had to talk to 2 people in foreigners for an hour! After giving my info and credit card info, the subscription was supposed to be turned on! The last person, "Jose" assured me my radio was turned on! Today 2/28/22 with I got in my vehicle the Sirius xm was not turned on and a number to call was on the screen. After calling the number and talking to 3 more foreigners that couldn't speak English for shit, I told them to cancel my account and refund my credit card! I will never do business with Sirius xm again, they suck!
Desired outcome: Do not send me anymore mailings or emails again!
Sirius XM Radio
-
the cancellation of Kevin Rutherford show
I can't believe that now SiriusXM is now going to become the cancel culture

after Kevin Rutherford made A comment on the air about a sitting Arizona congressman if he is a part of our government, he should be able to take bit of

criticism. Trucking Business and beyond was the best thing on the Trucking cannel, I have been A subscriber to SiriusXM for over 20 years and when my subscription ends Iam seriously going to think about cancelling SiriusXM over this.

Signcerely Disappointed Dennis Snyder
Sirius XM Radio
-
Customer service is atrocious
I have spent over 2 hours chatting with customer service between 2 days to transfer my current subscription to my new vehicle (as they requested that I do via emails from them). I have been unable to access the app for 2 days. Finally service has been transferred & I have access to the app. I asked the agent how they were going to compensate me for my inconvenience on their part & the fact that I've been a paying customer for over 6 years. I was told to contact the customer care center at an 888#. I called & a recording said they were busier than normal & gave me an option to text which I selected. Upon texting with a representative I again asked how I would be compensated for the inconvenience on their part. She then proceeded to tell me to complete this form through complaintsboard.com
Desired outcome: Reimbursement for my inconvenience or I'm canceling my subscription after my free trial ends. I've been a loyal customer for over 6 years.
Sirius XM Radio
-
Station censorship
I have listened to Sirius since 2005 and have never complained about this because I'm sure there is some bullshit canned message reply you have for such things, but Pop2k specifically is terrible to listen to due to over-the-top censorship. A specific example is Eminem's "Stan". How can you not say "vodka" or "die", but "bitch" is OK? I understand you have to appeal to the lowest common denominator and people are obviously complaining, but there may be a simple-ish solution... have censored channels with no DJ's for businesses who want to play that channel.

Thank you for your time
Desired outcome: Stop pandering to the lowest common denominator so people can enjoy the music without all of the cuts, edits, missing words/phrases.
Sirius XM Radio
-
Neil young channel
After giving this asshole his own way regarding his views on the virus ,you caved and gave him his own channel STUPID! after he already sold his music and has no rights to it anymore.

so every artist that disagrees with others beliefs or opinions is gonna get their own channel now?

If you continue to give morons there way im done with XM radio and millions of others will be done as well!

wake the hell up fools
Desired outcome: remove the neil young channel FOREVER he sucks
This review was chosen algorithmically as the most valued customer feedback.
I have a lifetime subscription and in early December 2021 my radio quit working. I called and they tried to troubleshoot the issue and after 2 hours on the phone along with 3 transfers to different departments, the radio was deemed bad. I was told a replacement radio would be sent out but that it would be refurbished. After 2 weeks I finally received the...
Read full review
Sirius XM Radio
-
Content/DJ's/Cost
My subscription includes music a royalties charge. If I'm paying a music royalty I expect to get an entire song no matter what "WORD" it may contain. If something offends me I'll change the channel, If something offends someone else they should change the channel. I also do not want to hear the DJ's personal or political commentary. Nor do I need their witty quips. The DJ's now speak too much for a paid subscription. When I want to hear talk radio I tune in to a talk station. Lastly, for what I'm getting my subscription cost too much ($335/year). Between commercials, DJ's blabbering and advertisements I am not getting my money's worth.
Desired outcome: Play Entire Songs, Have The DJ's Shut Up and Lower My Bill.
Sirius XM Radio
-
Trying ti get Military Discount
I called today 1/10/2022 to get a military discount on my two car radio accounts I have. I have had one of them over 10 years and never new about a Military discount.
The first person I talked to tried to up grade me and then transferred me to supposedly Vet verified department.

on hold for 20 minutes some one else came on and gave me even a harder upgrade sales talk. I insisted I only want to get Military discount applied to my two accounts.

She said she would transfer me. After sever minutes waiting with no answer I hung up with out getting my discount. Sounds like a scam.
Desired outcome: Get my Military discount I have not had for the last 10 years.
Sirius XM Radio
-
3 month trial offer for $1.00
I have spent over 2 hours of my saturday time on my phone when I found out the trial did not cover the car radio. I called you and was told you had no agents available on week end and I could use text messaging on my phone. I did and after 2 hours on thephine I was told an agent would be come on to get further information from me to cancel after having confirmed me to start the tetxing 914 439 7380 my cell phone on my trial! I gtrust this was a lie for after more then 2 hrs no on e came on the line after I had cancelled it by text. This is unexsplainable and unexseptable!. Forgeting the charges for over 2 hrs of texts caused byt you! Before postingall over the place I am giving you the oppertunity to make this right after you confirm my complaint after looking at the text. If I do not hear from you by monday 6pm. I will publicize this mistake.
Desired outcome: I will listen to your offer
Sirius XM Radio
-
Service call center
My acct # 1-300016030079-
Danny Allen
912-667-3402
108 Edenfield lane -Savannah, Ga .31406
[email protected]

MY complaint is I call your listener care dept I cannot understand the person I`m speaking with -after 30 or 45 minutes on the phone I don`t think I got anything accomplished. I tried to handle online -I want to transfer my 2018 Infiniti radio that has a lifetime contract -radio ID # XTHDJ4RP to a 2022 Infiniti radio ID # QVNYUD4D-my acct says oops there's a problem.
I call in they say oh you have a large acct-that I don`t understand -I have 3 Radios. I just need some help to get my acct operational and make the radio switch -Please any help would be great. Thank You Danny Allen
Desired outcome: Get radio switched and my acct working
We are here to help
16 years' experience in successful complaint resolution
Each complaint is handled individually by highly qualified experts
Honest and unbiased reviews
Last but not least, all our services are absolutely free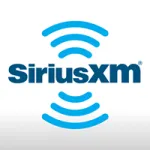 Sirius XM Radio contacts