Newest Maytag reviews & complaints
The complaint has been investigated and resolved to the customer's satisfaction.
This review was chosen algorithmically as the most valued customer feedback.
I purchased a Maytag ICE2O fridge March of 2006. Three months after one year warranty expired the icemaker malfunctioned. The flap opens and closed continuously and all of the lights flash. Maytag is aware of this problem and has not issued a recall to fix it.
Read full review of Maytag and 29 comments
buyer beware!
Have had no refrigerator since June 12, 2007. Have had the worse possible documented service from Maytag. They DO NOT CARE. Period. It is a sad day when a company as large as Maytag just does not care. I have been waiting for a part since the 12th, today is the 20th. I have called several times a day, I have been hung up on, yelled at, lied to and even spoke with a Senior Executive who basically told me he just doesn't care.

For $3000 save your money and go with a company that has reputable service. Don't just take my word for it, stay on the net and google Maytag ICE20... I found pages of complaints about this refrigerator and sent them to the Illinois Consumer Affairs Department...
poor after sale service!
Currently all of my appliances are Maytag covered by the Maytag Dependability Plus extended service plan. I called Maytag for two issues with my dishwasher ; a recall of the inner door liner and a noisy drain pump. Before the technician arrived my dishwasher worked, but was a bit noisy. After four visits by a technician from Metro factory Service set up by Maytag Dependability plus, a new entire motor was installed as well as the recall performed twice. As of this point my dishwasher no longer works. Each visit by the technician was late (after 5:00 PM, hours beyond the time I was told he would arrive. I did call Maytag dependability plus on this situation and was referred to an Escalation Team Supervisor who did leave me a phone mail. Over a period of a week, I palced six separate calls to the assigned Escalation Team member pleading for a return call. As of today, I have received no return call. In desperation, I did call Metro Factory Service to find out a second new motor was ordered. Unfortunately, each unsuccessful technician visit means that I must another week or so before the next service call is scheduled. To date I have lost 4 days of work waiting for the technician who ultimately shows up after 5:00 and have a dishwasher that does not work. the last technician who showed up seemed commented that the incompetent technician who worked on my dishwasher the first three times and incapacitated it has only 4 months experience and has a track record of botching repairs. At this point, I am completely frustrated by the lack of customer service on the part of Maytag dependability plus and well as Metro Factory Repair Service who just don't deem to care. As a result of this mess, I will never buy another Maytag product or renew the extended service plans on my existing appliances. I will certainly never use Metro Factory service for any repair.
add me to the club!
Add me to the club. My refrigerator is 14 months old and is on the brink of leaving me. Upon delivery a shelf bracket was broken. I had to drive to hhgregg to get one from a floor model, they did give me gas money and refund my delivery cost. Two months later the right door and an alignment problem, had to have a repairman to fix that. Now 14 months later no ice no water and no working top part of the refrigerator but the freezer still works. The flap that lets the ice out also has a mind of its own and very annoying. I had to shove a wash rag in the hole to keep it quiet. I do have a five year warranty and a repairman should be here June 7. For now we will try to feed a family of five from coolers and many icebags.

Model #MFI2568AEW Bought for $2,300
unfixable expensive junk
I purchased a Maytag Performa (Non-Performa) Washing Machine about a year and a half ago. It is the worst purchase ever. It is a piece of junk. Do not buy a Maytag product, they don't work and will continue to break and cost a fortune fixing them. I have heard that Whirlpool bought out Maytag and am now wondering if the Whirlpool brand will also be unfixable expensive junk.
avoid a whole lot of headache!
Over a year ago, my partner and I purchased a new compact washer and dryer set from Whirlpool on the recommendation of our local dealer. Though there are a few quirky features (to the washer in particular), we were generally pleased with our purchase. For an additional $99.00 we invested in a "Maytag Dependability Plus" Certificate which boasts that it is ". . . a valuable tool in helping you avoid unexpected repair expenses . . ." It is valid for 5 years from the date of purchase.

A little over a year passed since the date of purchase and the problems started. The washer was not spinning during its cycle, leaving the clothes soaking wet and soapy. The door would not open after the cycle was "done", holding our clothes hostage until they began to mildew. It was time to use our "Maytag Dependability Plus".

Upon my first call to Maytag, I discovered that we were mistakenly documented as having (2) dryers instead of (1) washer and (1) dryer. Even though the model #s and serial #s corresponded to (1) washer and (1) dryer, we were subjected to a 3 week wait before the wording on the certificate was changed so that service could be scheduled. Four weeks after my initial call, a technician came out to examine the machine. He poked around a bit and determined that some parts needed to be ordered to fix the problem. One week passed, the parts arrived, and I scheduled the next service visit. The technician returned and decided that these parts were not the ones in question and that a new set of parts needed to be ordered to fix the problem. We patiently waited ten more days for the new parts to arrive. I scheduled the third visit. The technician returned and again determined that he did not have sufficient parts - he placed a third order for parts. Throughout this process, we did not see any advances toward the function or "dependability" of our washer.

I put in several calls to Maytag during this odyssey outlining the problems with the service. I got the run around each time and was told that I did not qualify for a replacement washer. The certificate states that after (4) visits to repair the same part, they will replace the unit with a new one (the Lemon Law). That's where they have you - the technician has ordered one part after another, never the same part twice. Under this policy, we will surely endure the next five years without a washer before the same part is ordered four times.

Two months without laundry and at least three days taken away from work far outweighs the $99.00 spent on our "Maytag Dependability Plus" coverage. Had we foreseen the money and time lost to horrible service, we certainly would have spent the extra money up front to procure much nicer, more dependable, Bosch or LG units and we would have avoided a whole lot of headache.
dont buy maytag or their extended warranty
My complaint is against Maytag and Maytag Dependability Plus (the extended warranty). I bought a Maytag washer in November 2003, I then bought the extended warranty thru Maytag Dependability Plus in November 2004. In February 2005 I had to call for service because my machine was making a horrible screeching sound and water was leaking out of the front of the machine. The maytag repairman came out to fix the problem. Then in November of the same year I had to call again for the same problem, well it turned out to be an ongoing problem. I would call when it screeches, they would come out and lubricate it, that lubrication would last about a month or two then I would have to call them again, well this happened over and over again. I have called them for this problem about 6 times. The last time they had a technician from a local appliance repair shop (I guess all the lonely Maytag repairmen were busy) Well he knew exactly what the problem was immediately and said he would have to order parts. Maytag Dependability Plus called me back a few days later to let me know that I have reached my service limit, meaning that the service calls have now exceeded the amount I paid for the washer and they would not provide any more service to me unless I paid for it. Well this floored me because I thought that was the reason I bought the extended warranty in the first place so if something does go wrong with the washer I would be covered. NO, thats not right. So, I said OK then obviously I must have bought a "lemon" and we can go about it that way. NO, in order for it to be a "lemon" they must have repaired the same problem three times. I argued that they have been here at least 6 times for the same problem and their argument was they haven't "repaired" it three times, they only lubricated it. So now my washer has completely seized up, my floors are flooded and I had to go out and buy a new washer as this argument has been going on for over two months now, and all over a washer that lasted 3 years!

Maytag and Maytag Dependability Plus does not care about their customers at all.
rebates refused!
I remodeled 3 Luxury Condos and spent over $40,000 at Home Depot... I purchased 10 applianced with UPGRADES... This was to entitle me to $775 of instore rebates! Well. they sent my $125 and five emails to supervisors at the Rebate Center did no good... The HD salesman had the internal memo describing the rebate program so he called a "Special Agent of Rebates" and confirmed the $775 in rebates and promised them in three weeks! He said "TO DESTROY THE OLD CARDS WORTH $125 AND HE WOULD SEND ME THE $775 CARD. Well, two months later I received a card for $500 with no explanation and I am short $275! This has been TWELVE MONTHS SINCE MY ORIGINAL PURCHASE... Home Depot plays the " stonewall game" and nothing happens... They have rally Screwed me... The Local Store Manager has told me at least five times he will solve... nothing happens! He even said he would give me credit on merchandise if I did not get the cards but nothing happens... This Company has messed up everything I have ever done with them from carpet to cabinets to delivery... They delivered 12 heavy packets of 16" tile broken... said they had to leave them! 5 months later I had to pack them up and take them in to get the credit...

Earl Apprill, Branson, Missouri
The complaint has been investigated and resolved to the customer's satisfaction.
Maytag has left an official reply on this complaint.
This review was chosen algorithmically as the most valued customer feedback.
FYI Maytag Atlantis washer owners re: spin cycle problems. I wasted a lot of time trying to find out what was wrong with my washing machine with phone calls, internet searches and service calls. I was getting debris in the machine and soap on the clothes which were coming out wet from the machine which was smelly and moldy. The belt underneath was slipping...
Read full review of Maytag and 26 comments
no more maytag for me!
Approximately 6 weeks ago I called Maytag Dependability Plus to schedule repairs to my Maytag front loader washer. I was told that they would have to locate an authorized repairman in my area. After approximately 10 days a repairman came to my home, checked washer & advised that the part would have to be ordered. After 4 weeks & numerous calls, the repairman called & said that the part was in, but could only pick up the appliance on Wednesdays only. My husband took a day off from work to be home on the appointed day. Day of appointment, secretary called & advised that there was a conflict & appliance could not be picked up until following Wednesday. My husband informed caller that he had taken a day off from work & that the appliance needed to be picked up as arranged. My husband asked that the serviceman call to discuss matter. Serviceman called & advised that the appliance could not be picked up until the next Wednesday. My husband told the serviceman where to stick the part & his company, in not so nice terms.

I called Maytag Dependability Plus to ask that the service order to Gorman Brothers be cancelled & another serviceman. Even after explaining the situation, I was advised that the order could not be cancelled. I then called Maytag directly, explained the situation and was advised to call A & E Referral Services. Upon calling the referral service, I was advised that without an authorization from Maytag Dependability Plus, I could not use my service contract. I again called Maytag Dependability Plus & was again told there was nothing they could do. I called Maytag manufacturers again & was advised to call Maytag Dependability Plus back & insist on speaking to a supervisor, which I did. The supervisor told me that he was sorry, but there was nothing he could do.

So the bottom line is, I pay to have my washer repaired or I just use the washer until it breaks down completely & then go out & buy a new one. Either way, you can bet that I will not purchase another Maytag appliance or a service contract from anyone, nor will I make a purchase from Gorman Brothers Appliance in Prairieville, LA
won't spin and drain correctly!
Do not buy this machine! I paid good money for this machine and with in the year we have nothing but problems. First of all it "walks" all over the place. But we fixed that by putting a 1 in thick rubber mat underneath the machine. It also doesn't spin all of the way so I have to keep resetting it on to "extended spin". This may take SEVERAL times especially on towels, jeans, sweatshirts etc. Sometime taking several hours to do one load! When the repair man came out I was told that my house wasn't built correctly and I should have my husband reinforce the floors underneath the house. I didn't realize the serviceman was an expert contractor also. My house is only 8 years old and I am confident that it was built properly and easily passed inspection. The serviceman kept making excuses, I never had any type of problem like this with my old washer and dryer. This is so ridiculous! Energy efficient my a--! Maybe saves some water but cerftainly not on electricity! ( We were also told not to use the drawers underneath it either. They may also cause instability. You know those drawers that are $200.00 a piece.) I will never buy another Maytag of any kind!
maytag's customer service is awful!
I am now 3 weeks without use of my Maytag dishwasher because it has been recalled for starting house fires. It seems that there is a breach in the rinse agent something or other, and the liquid was leaking onto wires. You know, the whole electrical/liquid thing? Not good.

So, I called the day that I got my recall notice in a Consumer Reports email. I was told on 3/2/07 that my repair parts would arrive within one week. Then I should schedule the repair with a local dealer.

At the end of week two, I called again, and I couldn't get through to a live person for 5 minutes because I was forced through their automated reporting service again. Of course at the end of this time, I was steaming and further frustrated because this call happens to be on a Saturday, 3/17/07, and Maytag didn't bother to staff up their dishwasher recall line on the weekend, despite the fact that this dishwasher recall affects 2 million+ customers.

I had sent a couple emails to Maytag over the previous week asking where my parts are, and nobody on email customer service had any idea. So I emailed again expressing my displeasure with this situation and requesting a phone call back. The return call came on Tuesday, 3/20/07, 18 days after being told that my parts would arrive within one week, and I was told that the parts are back-ordered.

On 3/23/07, I called the dishwasher repair line again. Sharon took all my info and said that I wasn't in their system despite calling and reporting this problem twice. She said there has been no parts back-order, and she expedited shipping of the parts to me.

So, Maytag has been lying to me for 3 weeks and somehow they lost my repair record in their system despite confirming it by mail 2 weeks ago. I am at the 3-week mark, starting week four tomorrow, washing dishes by hand and frustrated as all hell at Maytag. I didn't make the decision to put shoddy parts in my dishwasher when it was assembled. So, I am waiting as fast as I can, my frustration slowly burning.

Maytag's customer service is awful, and their repair man is no longer lonely.
recall and details replacement problems!
The dishwasher was listed on a recall, I called in as I had already had two fire from my Maytag side by side frig, I had to replace a five year old $1200 appliance. The parts were shipped and a serviceman came out on the 20th of Feb. Appt was to be between 8 and 12, he arrived at 2:30, at five he says he has to go out to truck and will be right back in, 15 min. later he came in and said that there was something else wrong and Maytag would have to come and fix it, said earliest would be 27th. I heard nothing from anyone, so the 23rd I called and was told that someone would be here the 27th between 8 and 12. At 1 P.M. on the 27th I called and was told I was the last call and it would be about 4:30. I was furious as I do day care and I had to rearrange my schedule but this put having a repair man in my kitchen as I fed the kids snacks and fixed dinner. This also would be running in to pick up time. At three the man called and asked if I had the part, I knew nothing of a needed part, I was told loose wires, he didn't explain himself just hung up. I called A and E and was told that the part? had never been ordered and I would have to wait. For an hour I was shuffled back and forth with no answer, today a service rep. called and said to call and schedule after I got the part. I told her this was unacceptable as I had a problem with my leg that I cannot stand and do dishes three times a day for an indefinite period, got no response. I called Whirlpool, now I have the choice of paying someone and seeking legal recourse, or letting this badly run company back in my house.
The complaint has been investigated and resolved to the customer's satisfaction.
multiple product defects!
We bought a Maytag Performa a few years ago, maybe 5. For a couple of years now it has continually gone off balance and strangely it does not shut itself off like the other washers we have had in the past. Bang, bang, bang until you get to the washer. The last straw was Saturday night when the water fill switch did not shut off. That's what we are guessing it was because my husband put clothes in the dryer and started the washer. (I was at a baby shower.) He went back before the dryer had completely cycled to pull clothes out and found water everywhere. Water was coming out the top of the machine. It flooded the bathroom on one side of the laundry room and the closet on the other side of the laundry room. The water flooded about ten feet down the hallway and we haven't been able to see how much of the bedroom yet because we haven't been able to get the book cases out to check under them yet. We borrowed a neighbor's 16 gallon wet vac and it took multiple fills to try to get all the water up off the floors and out of the carpets. We had to pull back the carpet in the hallway to dry it and the pad out. After having a high powered fan on the closet carpet overnight the carpet and the pad had to be taken off the floor and put outside in the cold January temps to try to dry. They were dripping as we carried them outside on Sunday. We don't think they are salvageable.

The washing machine my Dad had while I was growing up lasted 20 plus years. No, things are not made as well as they use to be, but this tops the cake. I've been married 25 years and have had 4 washing machines, the last one being Maytag.
Resolved
The complaint has been investigated and resolved to the customer's satisfaction.
may maytag rest in peace and the corporation dies!
I bought a Maytag FAV6800AWW Top Loading Washer from Sears in Aug 2004 for $1050.. In about 6 months the washer was off balanced due to a bra wire. Since it was under warranty the repairmen fixed it with a service charge.

In Jan 2007, one day, there was scratching noise and so we called the repairmen for $40.00. His estimate to fix this damn machine was a whopping $495 + tax. Decided not to fix this junk and bought a Whirlpool WTW5810SW Top Loading Washer for $479 from Costco.

May Maytag rest in peace and the corporation dies. The patheticity is Whirlpool bought Maytag...Why?
This review was chosen algorithmically as the most valued customer feedback.
We have a Jenn Air range stove and the grill portion was not working properly. We had purchased the Dependability Plus Warranty. We called and they suggested cleaning out these small holes which were clogged. We tried to do this and it didn't work. They told us to have someone come out and this would be covered. We had someone come out and they fixed...
Read full review of Maytag and 24 comments
The complaint has been investigated and resolved to the customer's satisfaction.
Maytag has left an official reply on this complaint.
problems with the ice maker!
I bought my maytag ice2o French door refrigerator from home depot 8 mos ago. Loved it when I got it, but soon after had problems with the ice maker. They replaced the ice maker. Now the ice maker is still having problems. Its not strong enough to break up all the ice. The ice cubes freeze in big blocks causing the system to clog. Last night the thing took on a mind of its own. All the lights are flashing on the control panel, the ice and water maker don't work at all. The flap is constantly opening and closing all on its own, constantly making a clicking noise all night long. Finally we had to unplug it so we could get 4 hours sleep. Plug it in this morning and its still doing it. My biggest concern is what happens after the warranty runs out. I already know this thing has mechanical problems. Did I get a lemon or is it junk? Either way I'm stuck with a $2,800 refrigerator that seems like it has bad engineering.
Resolved
The complaint has been investigated and resolved to the customer's satisfaction.
The complaint has been investigated and resolved to the customer's satisfaction.
piece of junk!
This dishwasher is terrible. It's two years old and I've had nothing but problems with it after a few months. The biggest problem is that it rinses the dishes with soapy water and then the soap dries on the dishes.

I've had "technicians" out here but they say they can't help me because my water is hard. Baloney. I've done every "fix" they have told me to do, run it with only vinegar twice, use a product called Lemi Shine, etc. Still the problem. Today the technician told me it was the rinse agent, Cascade Crystal Clear, that was causing the soapy rinse water. So I should run the dishwasher enough times to get rid of all of it in the dispenser. We'll see... I hate this dishwasher. I've had dishwashers for decades, so I know what they should do, but these "technicians" talk to me like I've never owned one before and it's my fault!

Beware!
Resolved
The complaint has been investigated and resolved to the customer's satisfaction.
The complaint has been investigated and resolved to the customer's satisfaction.
no more maytag in the future!
Purchased a new Maytag bottom freezer refrigerator from Lowes in June 2006. Lowes took our old refrigerator, so we kept all our cold and frozen items in freezer chests until the new Maytag had the proper temperatures.

Five hours went by and the new Maytag was not cold.

We called Lowes and they said that it may take up to 12 hours before the cooling kicks in. 12 hours went by and still no cold. We called Lowes again, they gave us a Maytag number to call. Maytag told us that it could take up to 24 hours.

The next day, 24 hours gone, still no cold temps in the Maytag. By this time our food in the freezer chests was beginning to spoil. We called Maytag again, they said it must have malfunctioned and to call Lowes. Lowes said that they would bring another refrigerator, which they did the next day. However, by then, all our food was spoiled.

Lowes said they would replace the refrigerator, but could not replace the food - that was Maytag's responsibility. We called Maytag the same day, but they said they could not replace the food because we had not purchased an extended warranty. We were very surprised because we thought the refrigerator should at least work when brand new and that the original warranty should cover everything. Maytag had no sympathy, said that it was something we would have to live with and that they would rush a new refrigerator to us.

We decided that another Maytag was not in our future. We called Lowes, which was very sympathetic, cancelled the Maytag and ordered a GE Profile Bottom Freezer. It has worked perfectly and has several features we liked much better, especially the storage in the bottom freezer and the dual temperature displays in the upper section.
Resolved
The complaint has been investigated and resolved to the customer's satisfaction.
will not honor extended coverage!
I contacted Maytag at [protected], gave them my certificate number of the extended coverage contract that is good through the end of 09/06/2008 and was advised that they no longer cover the Sky Box. They gave me another number to call and it took me to the same voice mail - hit an button - and get the runaround again.

The item is the Maytag Sky Box that I purchased at Home Depot and I purchased the Certificate of Coverage direct from Maytag Dependability Plus.
This is a follow-up of my previous complaint about the Maytag SkyBox.

I kept at it, got the runaround and finally received a call where they offered to buy out my maintenance contract for $500. I took the deal, received the money and now have a SkyBox that cools but will not dispense and $500 in the bank.

Don't give up.
Collect Your Trust Badge
Be recognized for outstanding customer service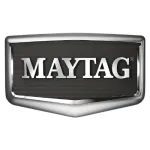 Maytag

contacts
Maytag representative

Maytag admin
We are here to help
19 years' experience in successful complaint resolution
Each complaint is handled individually by highly qualified experts
Honest and unbiased reviews
Last but not least, all our services are absolutely free