Newest Maytag reviews & complaints
nightmare to deal with!
Wasted the money on an extended warranty through Maytag on a GE Profile Harmony Washing Machine. Called October 31st to request service. It is now November 26th and I still do not have a working washing machine! Family of 5 and no washing machine. Scheduled 6 service calls through Maytag (GE Techs were sent out)... 4 times they did not show up and 2 times they came and did nothing! Was told by Rusty at Maytag that he would get an authorization # so we could call someone in ourselves. Five days later and still no authorization #. Spoke with Brandon who lied and promised to transfer me to a supervisor (after 12 minutes on hold while at work) but sent me into an automated message machine! On the phone now for 25 minutes waiting for Josie to find a Supervisor... LOL Did you know Maytag does not have Live Supervisors available! So DISGUSTED with how they treat customers. Never bought a warranty before, and never will again! BEWARE of Maytag & GE! They take your money but do not follow through on your warranty.
ice/water dispenser
Bought the top of the line Maytag fridge just 14 months ago and water and ice dispenser stopped working. It looks like many others are experiencing the same thing. Looks like 2500 big ones are down the tube What ever happened to "Made in America" and having the company back up their product?
The complaint has been investigated and resolved to the customer's satisfaction.
selling a bag of goods
i received an offer to purchase a 3-year extended warranty on my Jenn-Aire applicance that I purchased in November 2005. I received the offer to extend in in October and have previously dealt with thei Maytag Dependability Plus contracts I paid the $127.84 and when the certificate came in i filed it away. Now here we are 2-years later and I had an issue with the control panel on the oven. I called Maytag Dendablity Plus and the scheduled a service tech out 2-days later. The tech & my husband called me at work to inform me that the serial & model number on the Certicate of Coverage & that on my wall unit were both incorrect. I called the local maytag store where i purchase the product and they had the correct serial & model numbers. AFter over one hour on the phone with Dependablity Plus they stated that the only thing to do is for me to cancel the contract and that my and they would prorate the time left & refund the difference. OH, they would also offer in another extended warrant but unfortunately it was have a 60-day wait so the call that I was having service on would not be covered. They state that the dealer sent in the wrong paperwork and yet my sales agent said they do not send anything in. So, in sense, i have no coverage, they want to cancel the contract which is just fine with me but I will only get PRORATED funds back to me for time remaining on the contract, and this is on a product that isn't even in my home.

Maytag Dependability Plus will not take responsibility for their mistake and for that I am being punished. I reqested to speak to a supervisor numerous time and you never get one and the the phone disconnects you.

Bottom line is = they have no probably taking your money and giving you a piece of paper stating that you have this wonderful extension on your appliance that is supposed to give you a piece of mind when it fact if it's wrong gives you high blood pressure.

You pay your money in good faith but when a probably arises they won't take care of you in good faith. BEWARE
Resolved
The complaint has been investigated and resolved to the customer's satisfaction.
This review was chosen algorithmically as the most valued customer feedback.
I have been trying to have my dishwasher repaired on the fire safety recall for more than three months - I have been run around every bush - refereed in a great circle to their "Help" lines, promised call-backs dozens of times, promised next day resolution by people then ignored - three months with calls to them every 2-3 days is too much - is there a cla...
Read full review of Maytag and 12 comments
maytag ice20
y Ice20 Refrigerator has had nothing but problems. Refrigerator refused to cool and lights flashed on front and flapper kept flapping. They scheduled an appointment for 1 week and did not show, then rescheduled for 1 week more came and said that this was a recall and replaced the computer part. Still did not cool, called and they scheduled appointment for 1 more week out, came and said it was the fan. Scheduled another appointment for 1 week out and the fan part never came and said that I should call UPS to track it. I have had it! Another appointment has been scheduled and we are now 5 weeks without a refrigerator. I will never buy Maytag again! A&E is their service vendor and they are unbelievable in their lack of concern. The last lady I got was at least willing to reorder the part THEY lost. It turns out that the flapping computer part is a RECALL they failed to notify anyone about.
washer in spin cycle is extremely loud and walks the floor it shakes so bad
I bought this product from lowes approx. 2 years ago I have had repair man out twice, paid money for a new motor, I adjust the load and still it is horrible. I will never buy a maytag product again, I spent good money on what I thought was the top of the line and I am so dissapointed.
problem: model mbf2262hew
Sadly, we purchased a maytag refrigerator in december 2006. We are currently listening to the drumbeat of the fourth damper that has been installed in this unit. Maytag admits that a poorly engineered damper is the cause. They refuse to trade or issue a credit, claiming that a noisy (Really noisy!) damper is not a defect. The maytag "customer service" department was absolutely useless! They have stated, in essence, that as long as the refrigerator is cooling properly, they have no liability regarding noise issues. Even though they are aware of this problem and are re-designing the damper, they continue to sell the defective model (#mbf2262hew) to unsuspecting customers. There must be some protection for those of us who bought in good faith. I strongly encourage future customers to think twice, or even three or four times before purchasing a maytag product.
The complaint has been investigated and resolved to the customer's satisfaction.
not happy with your product
To Whom It May Concern:

When your first Neptune washer did not do so well, I admired your integrity when you sent your customers a rebate on your recall. My husband and I took the money and put it toward your Neptune II. I regret that. I hear that you no longer produce that model and I am not surprised. I have had a number of irritating, time-consuming and labor intensive problems with that machine. I really enjoyed the front loading of the first Neptune and was looking for the same thing without the odor problems that came with it. My husband and I were told by a salesperson at the Home-Depot in Keene, NH, that the Neptune II was such a machine because though it was a top loader, it had no central agitator, just these neat paddles. I have had enough of the paddles! Rarely does a load of laundry go through that I don't have to re-arrange the contents (dc). So I wait...and wait for the machine to unlock, re-position the contents, and the paddles promptly do their thing and the whole load is unbalanced again.

Okay.., so I remove ALL the water-logged contents into a plastic bin , dripping all over the floor, and let the machine start again. It empties the water, using about 90 seconds, at which point I hit the Pause, put the clothes back in--minus a LOT of the water--and Press Start. The load usually finishes. I shouldn't have to do this.

I do have an option. I can fill the machine to the brim, and then it usually runs through. But then I have to dry the clothes in two cycles to get a dry load. This should not be necessary. The only cycles that get me anywhere near what I need are the Bulky and the Handwash.

I'm looking for you to do something for me that will clear your name and re-instate your integrity. As it is, I am not happy with your product. Please change my mind before I replace this appliance with one from your competitor.
Resolved
The complaint has been investigated and resolved to the customer's satisfaction.
noisy
I have Maytag Quiet Series 300 (MDB 5601AWW) dishwasher and purchased it in 2006. Within 1 year of using it, it started making an unusual noise. It is supposed to be the "quiet" model. The cycle will start out in the quiet mode, but then make a louder rumble and from then on make a loud rumbling noise on and off throughout the cycle. It cleans perfectly. However, we bought that model because of the quiet function, which is not working. Could you advice what can I to do to fix it?
factory service is deplorable!
My sixteen month old Maytag Microwave is broken again. I really think that this one is a Lemon. It's a Model MMV4205AAB, and the Magnetron was replaced about six weeks ago. This time it is completely dead, and just blows the circuit breaker for the circuit that it is attached to. Customer Service told my wife on Friday, that they would authorize Dependable Appliance for a repair call. Dependable Appliance told my wife that they would no longer be servicing any microwaves. She spoke to Adrianna at Dependable on Ext. 6379. Service from Maytag has been simply deplorable. The repair people at A&E Factory Service were nasty, to say the least.

The first Service Appointment was August 24,2007 (8 AM – 12 PM). The repairman finally came at 1:50PM, and when I asked why it was after 12PM (without a phone call), he headed toward his truck and said "if you really want it before 12, I can schedule it for another day". When the second person came (a week and a half later )to put in the part, he almost left because he needed help to dismount and remount the Microwave from under the cabinets. If I hadn't helped him, I would probably still be waiting. All I ever really do, is wait for Maytag Service. I have a temporary solution while waiting. I have purchased a spare Microwave, (of course not Maytag) for when the Maytag is out of service. The original service call to Maytag started on August 2th, 2007, and Maytag claims that they can have someone from A&E Factory Service out to our home on October 8th, 2007. I don't feel bad telling visitors why the GE Microwave is sitting on the counter, while a Maytag Microwave is mounted over the cook-top. I really wouldn't be surprised if no
one showed up to repair the Microwave on October 8th.
what a lemon!
Purchased a Maytag Top Loader model # FAV6800AWW serial # 11509522Ej In Aug 2004, Have had 8 service calls for this machine . Luckily I Purchased a extended Warranty from Maytag Dependability Plus (what a Joke) . It is pretty frustrating when you call and must wait 2 -3 days for someone to call you to tell you that they can schedule the repairman to come in 2 weeks. I have had 2 Mother Boards replaced and numerous left and right cover locks. Now I have been getting a Lr message rotor locked. I thought I had purchase a Lemon but after reading these complaints I am not alone. The machine sounds like a jet engine when it spins. Is there a class action suit in the works for this models or do we need to start one. One would thing that if we acted together we might be heard. Would love to hear from others about their problems.
poor quality product!
I bought a Maytag Neptune Front Load washer Model# MAH8700AWW in May of 2006 for $913.00, it is September 13, 2007 and I am having to pay $409.40 (Parts, shipping, labor and taxes) to replace the control board and the door lock assembly. (The washer stopped mid cyle and the door would not open.) The control board burned up and damaged the door lock assembly.

I called Maytag and was told that my washer only had a 1 year warranty and that expired and that Maytag does not offer an extended warranty for this washer. (Wonder why? Hmmm) After going through the entire spill about that I paid $913.00 for the washer in May of 2006 and that it is ridiculous that I am having to pay to have something so expensive replaced. (The control board is $375.00, the door assembly is $99.00.) They offered me a 6 month service contract, which would pay for the repair if the same thing happened again, after I paid for the repair. I then told them that was not sufficient so they offered me a 1 year service contract. Again, what good would that do me if the control board burns up again 15 months later. I then asked if they could at least pay 50% of the repair costs and after some time they agreed to give me a 50% discount on parts, which I had to order and have delivered to my house. I took that after realizing that was the best I was going to get. Without that discount I would have had to pay $634.38 for the repair which is over half of what I paid for the washing machine in the first place.

I would not ever suggest that you buy a Maytag anything! They obviously do not stand behind there products, but then again when their products are made in other countries I guess it's stands to reason.! (My washer was made in Korea by LG!)
poor service!
I have written letters as well as emails and have not gotten a response from anyone. I decided to call but after being given about 8 different phone #s, no one was able to help. I am certain that I am disconnected by design. In utter frustration now, should I contact my lawyer? The problem is that my clothes smell moldy after ashing. I also complained about the rubber lining being mildewed and has worn thin ans so it can burst at any time. I suffer with asthma triggered by allergies, so this has become a major health issue for me. I have been told that I should use bleach, but we are on a septic system and do not use bleach.

Thanks.
This review was chosen algorithmically as the most valued customer feedback.
Maytag atlantis washing machine. Lemon. Company and place that we bought it won't do anything.
Read full review of Maytag and 8 comments
not living up to contract
Called in Juli about a broken dishwasher, had to wait 3 weeks for service. Technisian came 3 hours late, I lost 7 hours of work. He said the damage was not covered and wanted me to buy parts. I refused. he called company and suddenly it was covered. He did not have parts and rescheduled for 2 weeks later. The day of no one showed up, another loss of work 4 hours. I called the service company and the said he was sick they said the called the house and they did not. I'd like to cancel the service, it's useless!
terrible service!
My issue as seen below is not only with the failure of the transmission on my 3.5 year old maytag but the lack of service provided by Maytag dependability plus and Metro Factory Service in Dover, NJ. I had to wait for TWO weeks before the Maytag authorized service provider Metro Factory Service could look at the machine and then waited an additional 3.5 weeks for Metro Factory Service to obtain a transmission and come to fix it. When the washer failed mid cycle I bailed out all the water that I could but there is standing water remaining that has mildewed causing my whole house to SMELL! Following is the timeline so far... you tell me if this is quality Maytag service.

July 30... washer failed.

July 1... called Maytag Dependability Plus and opened claim.

July 12... Metro Factory Service person came and spent 5 minutes looking at washer. Gave me a work order that says "found bad transmission and ordered 1 transmission gear" He said they would call in three to five days.
After many calls to Maytag Dependability Plus... Metro Service called and said the soonest they could come was. AUGUST 6!

Metro Factory Service arrived August 6 to install new transmission. Repair person looked at washer and said that he thinks that the tech that was sent to diagnose the problem was wrong but since his work order says to install a transmission then that is what he will do. New transmission installed... washer still does not work... it is the motor that is bad. No motor on truck. Has to order one. Metro calls to make next appointment for...

AUGUST 16... it has now been over 5 WEEKS and I still have no washer.

I called Maytag and they were willing to send a new motor overnight to Metro Factory Service but when Maytag called Metro they refused saying that they could not install it until the 16 anyway. I then called Metro to ask for earlier service because it was their misdiagnoses that caused this and they said they would put me on "the list" that I am sure does not exist for warranty people. They also told me that the original tech is no longer with the company and the service man who put the new transmission in told me it was his last day of work for Metro Factory Service.

Now Maytag Dependability Plus has paid for a new transmission that was not necessary and proved by their actions that they have no control over the companies that they contract with. I will now wait until the 16th and hope for the best. I am not optimistic but hopefully this problem will finally be fixed and I will not ever have to speak to Maytag Dependability Plus or Metro Factory Service again. I would rather pay a reliable, honest service person to fix my appliances than ever use Maytag Dependability Plus again. Also as a paying customer I would NEVER consider using METRO FACTORY SERVICE!

In closing I have just one more statement… YOU SHOULD ALL BE ASHAMED OF YOUR SERVICE!
not qualified service
I have a Maytag washer and the warranty service sent out A&E. He was not qualified and couldn't even see which fuse in the box needed flipping -- I also had to come to the basement 2 times to reset the red/black button on the outlet as he couldn't figure it out. When I called Maytag Dependability Plus they had no record of sending out A&E. Needless to say I still need my washer fixed.
poor quality!
I recently (2 years) replaced my Maytag washer after 22 years of usage. I bought a new Maytag washer at Home Depot. All of a sudden it started making a loud knocking noise. After calling the repair man and he not even needing to look under it practically told me the transmission was out. Several other parts will have to be replaced also in the tune of over $200.00. I also found out that it really isn't even a Maytag washer, just bears the name. I believe it was a Amana which Maytag just bought out and has since been bought by Whirlpool. Wow, we all might need to check to see what product we are really buying these days.
very poor product quality!
Came home to a flashing panel and flapping ice door! Also no cooling in refrigerator. Refrigerator only 13 months old ! Called Maytag, 8 days until repairman can be sent, " Sounds like the main control board." Great ! No refrigerator! And a very annoying flapping everytime the compressor comes on ! Freezer still works!

Found ANSWER and SOLUTION online at:

http://applianceguru.com/view_topic.php?id=13035&forum_id=1&jump_to=75815

Two capacitors on the main board located in the BACK of the refrigerator are defective. I went to Radio shack, bought two new ones, soldered them in, and am back in business. KNOWN issue with maytag, defective capacitors on boards manufactured before june 06... new capacitors are 3 bucks, a new main board is $185 online !
not honoring class action settlement!
Please do not buy a Neptune or any other Maytag branded appliance. My frontloader machine was part of the class action settlement back in 2004 and we never received notice of it and therefore could not receive compensation. The Neptune settlement hotline: [protected] was not helpful and claim that I probably received the form in the mail and did not know what it is. So, not only did I not receive the form, they insult my intelligence by saying I received it and did not know what it was.

All they need to do was replace a rubber seal to get rid of the mildew problem and yet they can't do that at their expense. Needless to say, I am never buying a Maytag again and urge everyone else to do the same. Let's rise up against these terrible corporations!
Collect Your Trust Badge
Be recognized for outstanding customer service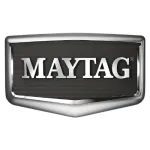 Maytag

contacts
Maytag representative

Maytag admin
We are here to help
19 years' experience in successful complaint resolution
Each complaint is handled individually by highly qualified experts
Honest and unbiased reviews
Last but not least, all our services are absolutely free