Newest Maytag reviews & complaints
The complaint has been investigated and resolved to the customer's satisfaction.
no more maytag in the future!
Purchased a new Maytag bottom freezer refrigerator from Lowes in June 2006. Lowes took our old refrigerator, so we kept all our cold and frozen items in freezer chests until the new Maytag had the proper temperatures.

Five hours went by and the new Maytag was not cold.

We called Lowes and they said that it may take up to 12 hours before the cooling kicks in. 12 hours went by and still no cold. We called Lowes again, they gave us a Maytag number to call. Maytag told us that it could take up to 24 hours.

The next day, 24 hours gone, still no cold temps in the Maytag. By this time our food in the freezer chests was beginning to spoil. We called Maytag again, they said it must have malfunctioned and to call Lowes. Lowes said that they would bring another refrigerator, which they did the next day. However, by then, all our food was spoiled.

Lowes said they would replace the refrigerator, but could not replace the food - that was Maytag's responsibility. We called Maytag the same day, but they said they could not replace the food because we had not purchased an extended warranty. We were very surprised because we thought the refrigerator should at least work when brand new and that the original warranty should cover everything. Maytag had no sympathy, said that it was something we would have to live with and that they would rush a new refrigerator to us.

We decided that another Maytag was not in our future. We called Lowes, which was very sympathetic, cancelled the Maytag and ordered a GE Profile Bottom Freezer. It has worked perfectly and has several features we liked much better, especially the storage in the bottom freezer and the dual temperature displays in the upper section.
Resolved
The complaint has been investigated and resolved to the customer's satisfaction.
will not honor extended coverage!
I contacted Maytag at [protected], gave them my certificate number of the extended coverage contract that is good through the end of 09/06/2008 and was advised that they no longer cover the Sky Box. They gave me another number to call and it took me to the same voice mail - hit an button - and get the runaround again.

The item is the Maytag Sky Box that I purchased at Home Depot and I purchased the Certificate of Coverage direct from Maytag Dependability Plus.
This is a follow-up of my previous complaint about the Maytag SkyBox.

I kept at it, got the runaround and finally received a call where they offered to buy out my maintenance contract for $500. I took the deal, received the money and now have a SkyBox that cools but will not dispense and $500 in the bank.

Don't give up.
recurring problem with self clean and no heat in oven
We purchased a beautiful stainless steel, glass top, hidden element Maytag range in mid-2005. After we performed the self clean mode, the oven did not heat up any more. We had almost every part on the range replaced, more than once. Maytag kept insisting that the service company try one more thing, one more thing. Their last suggestion was for the service company to modify the engineering on the range. The service company refused. After months and months of service calls to fix this recurring problem, Maytag has finally agreed to refund the entire value of the range. Luckily for us, we noticed the problem before the 1-year warranty was up and all service calls were included under warranty, even though their last service call was way past the warranty period. Not that any of this has been easy, we have been arguing with Maytag for months about service costs and replacement value. When I get my refund, I WILL NOT be purchasing another Maytag range.
we wasted $480 on a machine we had a little over a year!
My mother bought a Maytag washing machine on November 2, 2017 at Home Depot. Eight months after buying the machine she had to have a Maytag service provider come to replace the belt. Just three days ago, one year and six weeks after buying the machine it broke. We had a Maytag service provider come to the house and he told us that the transmission is broken on the machine and it would cost her about $200 to replace it and she would be better off buying a new machine. Then she had to pay the service guy $58.30 for telling her that her machine was broken.

We finally got Maytag to replace the transmission only to have it then break again in February. They fixed it again and it broke again in April and we had to pay $150 to have it fixed - a week later it was broken.

We through the washing machine out and bought a new one. We will never again buy a maytag or whirlpool (since they merged) product again. We are renovating our entire kitchen and we are buying all GE appliances due to the fact that they stand behind their products.

My suggestion is STAY AWAY FROM MAYTAG AND WHIRLPOOL products - we wasted $480 on a machine we had a little over a year.

Jennifer
Eatontown, NJ
I will never ever buy another maytag appliance ever again!
This dishwashers rollers that the racks sit on are very cheap. They break constantly and I have had to replace them several times and have ended up super gluing them. I e-mailed Maytag and their response was basically too bad. The service man that came and worked on the racks told me that there was a problem with them, but even the ones that he replaced them with broke. I will never ever buy another Maytag appliance ever again!
repair of washer
I have been trying to have repairs made to my Maytag washer since the orginal claim filed under my extended warranty since late March. Despite countless calls and time spent on the phone with these people, my machine is still taking up space in the laundry room. Last week I finally talked to a customer service employee that seemed to know what he is doing and a promise was made to repair the machine. This was after certified letters were sent to the service plan, their carrier and the attorney general's office. My small local certified Maytag service provider a couple of weeks ago was told that he would be left holding the bag on a $200 part that Maytag sent him, he did not order the wrong part. He was told several times up to that payment would be "overnighted" on the first service call payment that he made in April. He just received payment in September. I eprsonally had to spend my time to straighten this mess out. Do not buy Maytag and especially do not buy their extended warrently. It is not worth the paper used to print in on.
The complaint has been investigated and resolved to the customer's satisfaction.
This review was chosen algorithmically as the most valued customer feedback.
I bought a Maytag Neptune MAH7500AWW and matching gas dryer 4 years ago. Previous to that I owned a Maytag top loader and matching electric dryer for 25 years. The old machine was being retired for better washing technology (front loader, etc.), and it's a good thing I kept the old machine! In four years: -front panel (touch screen) failed within 2...
Read full review of Maytag and 25 comments
don't buy the extended warranty from maytag!
They take their time to fix the appliances and don't come. I am still waiting for my washer to get fix and it will take 8 weeks to get the washer fix assuming they do come and have the parts.

My washer is leaking and it took 3 weeks for someone to come out. When the technician did come, he said the last technician forgot to secure the motor with a latch. (That means I had a unsecured motor for a year.) It will take 2 more weeks for someone to come to secure it so a total of 5 weeks of waiting.That day, no one came.

But to top it off, I called and asked the status and ALL FIVE REPRESENTATIVES said he was scheduled to come... they lied. The last rep even said he would come even after 5pm... so I waited.

Finally, I called again and the rep said that the technician wasn't able to come.. gee it was already 5:30 after the scheduled time. The technician should of called me or the 5 REPRESENTATIVE should of told me instead of me waiting. It will take another 2 weeks for someone to come out.

I called this week to confirm someone would come out and... they don't have me scheduled... so I can schedule another appt it and it will take another 2 weeks. That is 8 weeks, 2 months till the washer gets fixed assuming the technician comes and the last technician diagnosis it properly.
maytag has not honored their written warranty
I am involved in a battle with the Maytag Corporation. It has taken place for almost three years. My washer was under warranty, and it is faulty. Maytag has not honored their written warranty. I have called their customer service department as well as their other offices. I have even written Maytag executives and informed them of my machine's performance. I have expected to be fully compensated for the purchase price of my machine as well as the cost of the destroyed laundry. This has not happened. From the onset I have been directed from one department to the other, all which claim they are not responsible for the handling of this matter. I have been placed on hold, totaling hours at a time! I have left numerous messages. I have been told I will receive a callback and yet, often I do not. I have been deceived from the very beginning! One department claims it's the other's responsibility. I am then redirected. When I contact the supervisor of the other department I am given the same excuse- It's not my problem! I can not assist you. This is not part of my job... I have constantly been misinformed or uninformed! I am at a loss! I know of others with the same complaint with their Atlantis washer. I wish a survey could be taken to determine if this is a major complaint from others as well. I believe there is a legal case. Is there a way you could share my letter so I may determine if I do have support out there? I honestly believe Maytag expects their customers to give up and drop their complaints. I have finally bought a new washer. It is not a Maytag! Maytag is promising a pro-rate. I have lost at least $650 in clothing and have now spent over $1500 for two washers! I have been told I will receive about $460 for my Maytag machine. The machine cost me over $550. If they do actually reimburse me with a pro-rate, I will still lose about $1700! Am I protected? Are my concerns warranted and worth pursuing? I have learned through this horrid experience the importance of keeping all records and dates. I have decided not to rely on phone conversations if at all possible because they can deny what was spoken. If I must rely on a conversation, I ask for the spokesperson's name and rank. Now I try to get everything in writing. I make copies of letters I have written, as well as those written by Maytag. I keep files on my computer. It is an eye opener! I am more cautious with my future purchases. I do a great deal of researching before I buy. I do not rely on "name-brands". I search the web and the library to read reviews and collect data about the object's performance. I check out the consumer magazines. I discuss with other owners of the same item and gather their opinions or recommendations. I ask the salesperson questions! I check with the store on their policies. I find out how well the manufacturer works with their consumers if ever there is a dispute…how they actually honor their warranty. I feel as if I am taking a Business 101 course! I hope to succeed. Do you have any other directions I have failed to consider? Is it possible that I can defend myself and the rights of others deceived by the Maytag Corporation? Thank you for any thoughts you can share!
do not waste your hard earned money on maytag
I bought the Maytag Neptune washer and dryer in 2002 and spent quite a lot of money on these machines. The dryer works fine, but the washer is a complete piece of junk. The rubber ring inside soon developed black mold in it and mold keeps trying to accumulate in the soap dispenser and other parts. The mold gets worse every week and the stench is awful. I'm starting to smell it on our clothes. I've tried bleach, Clorox Cleanup and OxyClean to no avail.

Despite having sent the postcard back in to register the appliance, I never received notice of the class action lawsuit they settled last year. I called the customer service department and was told I was out of luck. I have proof of purchase, but they will not do anything to help me resolve the matter. I was told to put some dishwasher detergent in the machine with some bleach, but I am dubious that will work. In any event, the mold is certain to return because the product is defective.

My husband and I will NEVER purchase another Maytag appliance again. I am a real estate agent and sometimes am asked by my clients what I think of certain appliances. I will council my clients to avoid all Maytag appliances. They build a shoddy product and do not stand behind it when it falls apart.

There are plenty of good manufacturers out there; do not waste your hard earned money on Maytag.
a real disappointment
The stainless steel Maytag refrigerator is a very expensive refrigerator that will look great for about a month. The stainless steel doors are so soft that they dent like butter. Maytag will do nothing about it either, so if you want a good stainless steel refridgerator, look elsewhere, this one is a real disappointment.
This review was chosen algorithmically as the most valued customer feedback.
On December 5, 206 our Maytag Neptune washer started a fire in our home. We have an Engineer's report stating that the cause of the fire was the Maytag Neptune washer. Maytag has shown no interest in settling this matter, says that there is no proof, but refuses to participate in studying the washer. This fire caused over $70,000 in damage and might have...
Read full review of Maytag and 27 comments
Collect Your Trust Badge
Be recognized for outstanding customer service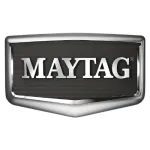 Maytag

contacts
Maytag representative

Maytag admin
We are here to help
19 years' experience in successful complaint resolution
Each complaint is handled individually by highly qualified experts
Honest and unbiased reviews
Last but not least, all our services are absolutely free