KIA Motors complaints
1215
KIA Motors
-
service
I am a new owner of a 2014 Kia Cadenza and truly in love with the card but service is terrible. My first experience was in Perry GA to get an oil change. I made the appointment online and when I arrived I was told another customer made the same appointment, time and date, so I would have to wait since she arrivedbe4fore I did, but also would have to wait until the workers came back from lunch. I guess I don't have to say, I did NOT stay, which made this be a 45 minute drive for nothing. My second experience is NOW. I have attempted to call a dealership in Macon, GA all day. No one is answering the phone so I called back and got the receptionist, whom I gave my name and number for someone in service to call. NOTHING.. This is the worst. All I need is an oil change, again. Why do I have to travel so far for something so simple
KIA Motors
-
fix passenger window motor
I have a Kia Optima 2014, I bring to Kia Mazda of OldSaybrook CT, to fix the passenger window motor. I ask for courtesy car and they said unfortunately the don't have courtesy car since a live 45 minutes away and my car being there 2 days already and they have the nerve to call me and tell me that the parts is going to take 1 more day to get them and fix the car if they get the parts. I'm really disappoint with this dealer.
KIA Motors
-
paint finish
I have bought a brand new kia cerato lx 2017. 8 kms as I drove it out of the showroom. It is temptation red. (same as the one year old car I traded in)
The paint finish on the new car is not acceptable as a new car. Their are minor scratches all over the body. Their are large sweeping buffing marks which are white/ silver in the sun. The bonnet has 3 jorge stain marks which a painter said was the clear coat fallen on too thick and then tried to polish out. The car was sent to a car painter by the dealer and now it is in far worse condition. I have paid for a completely new car and I have not got this. After owing it for a month it should no be going to and fro to the painters kias qa has slipped up badly. Which I am very surprised at.
None of this is my fault - I believe I should have a replacement car which actually is in new condition
KIA Motors
-
kia sportage car audio programming
I live in Qatar and I bought KIA sportage car on [protected] and from the first day i had a problem in the car (the radio, Bluetooth, USB) are not working probably (sometimes they are working and sometimes not working.
I contact Mr. Ahmed yehia in Kia showroom the next day and he said it is simple and i can solve it with maintenance.
I was talking to maintenance unofficially. but I make official complain on [protected] and i talked to the maintenance every week since then . and each week they tell me that they are waiting a programming from Korea the next week and they will contact me.
But no one is calling back and i call them the next week and they are saying the same speech.
I called them and asked for final date as this now the fourth month without any solution.
I need fast response.
My name is : Haitham Wafik ElHennawy
Mobile: 00974 [protected]
E-mail: [protected]@yahoo.com
KIA Motors
-
please help. they are using us in saudi arabia
Dear sir
I have kia cerato car ld 1.6 litre 2013 model. Full option. Just runing 70998km
I had been facing problem with transmission. Once I start drive the transmission kick from shift to the next. And when I push breck its also kicks so hard when its changing shift down.

Iam still in warranty and its for 100000km or 5 years. Every time I visited the services center they telling me to visit some other place far a way. So iam running more km and losing time.
Now the warranty will be finnish soon.
And iam really tired from kia services and how they are using us. Please any one help me
My name is ahmed
Live in saudi arabia. Riyadh
Cell number. [protected]

Please help me. Iam losing everything from that company here
KIA Motors
-
optima jf 2016 gt line
I am experiencing and observing purchase process of an Optima JF GT Line from Kia Motors rep in Iran (Atlas Khodro) and don't see any behavior, process and delivery time match between your good company's "Family-like Care" motto and my own experience. I'd be more than happy as a newly joined customer to Kia family if you could appoint an account manager or customer experience inspector to review all my story, purchase timeline, recorded calls, documents and purchase experience. I'm disappointed with the service I'm receiving with KIA rep in Iran.
This review was chosen algorithmically as the most valued customer feedback.
My wife, Sally Winchester, bought a used 2016 Kia Soul with 45K on the car Saturday June 24th. The salesman, Anthony Anderson promised a follow up to the sale to address some issues we had found with the cosmetic condition of the car which he never did. At the time of the sale, Sally agreed to a couple of extras offered to her as an add on to the purchase...
Read full review of KIA Motors
KIA Motors
-
vehicle and staff not professional
I just but a brand new 2017 Kai forte from foxily Kai in Tampa, the vehicle turn the check engine on 3401 miles I emmitially call the delaer to see what i can do they told me that i should drive the car to service near me, that's what i did since i leave in gerogia i went to the nearest one when i got to the service i spoke to one of the agents and they told me that noting was wrong with the car it was a simple valve from the gas, but i amd really obset because this may be a defected car, i ask the manager if there was any way i can return the car or have them exganged for me since the car is under guarantee and they told me there was no way that i have to stay with the car, i try to speak with the other manager in tampa and he had a attitude that was not apropiate he told me that they can do nothing, now i feel that the car is going to have future problems because is only 3041 miles ans is presenting problems allready i dont know what can i do but is very disapointing that i chose kia over many other dealer because i think is good and respectful dealer but now i know they are the worst and the personal dont even respect there clients . i hope that the people that read this think first before buying any vehicle from kia . i am sorry if my english is not perfect i try my best. god bless you
This review was chosen algorithmically as the most valued customer feedback.
On 30 June 2017, I brought my 2011 kia Sportage for checking at kia official service center at Red Cube petaling Jaya for "kruk kruk" knocking sounds coming from front driver Tyre side. The service person informed that bush needs to be replaced. He further given me a quotation claiming both lower arms have cracked and needs to be replaced. As I was cheated...
Read full review of KIA Motors
KIA Motors
-
fuel pump
My kia optima 2012 is brand new when i bought 5yrs ago and i can't believe that i had to replace my fuel pump .im only using it to my job and never used it outside the state. Never had a low fuel or gas and I've been taking good care of my car . I only had 42k miles on it . Im really upset about this coz we had another car thats been 8yrs old and until now its working good .
KIA Motors
-
repair information
Dear sir,
I purchased a wiring harness from Kia (it had to be manufactured in Korea)
and I asked that a wiring schematic be provided so I could fit the new harness.
I have received the new harness but no schematic.
I have tried endlessly to get a schematic from Kia dealers in Australia but they all tell me that they are not allowed to let me have anything and in fact they don't have any schematics even the parts and servicing manual will not provide me with what I require!
I have paid a fee to use the Kia Global information system but once again I could not get the info I required.
Could you please help me as I do not require the full schematics diagram, only the schematics for the harness from the MFI control system (as some of the wires in the engine bay (to the injectors etc have been broken and there are a number of wires the same colour .
Could you please supply/sell me something so I can get my car back on the road.
The vehicle I require the wiring schematics is as follows,
2006 Kia Cerato sedan
Manual transmission
2.0 litre engine
Engine No. [protected]
VIN/Chassis No.KNAFE223275402563
Please help me as this car is a great car, all I need is a diagram to show which wires go where. I have a lot of experience in electrics so no problems there.

Thank you

Peter Clements
KIA Motors
-
car service
Sir, i have given my car for battery changing and dor service on 5/7/2017 at 8am.my car battery was totally nil.so i have to change it urgently.they rold ro come evening 5pm.i aggreed to this and i went to seevice centre around 4.40 pm and i was waiting, last your staff told that battery is not changed and i will make it fast .ok i aggreed and i was waiting until 6.30 pm, finally the peeson is telling we dont have battery in stock come tmrw.
I dont know how can he tell like this this is showing your high neglegence to the customer.it was very un professional job from your aervice centre.
Plz advice your staff to do proper check and do the work properly
Thanks
Abhilash
KIA Motors
-
sales
I received a call from kia of union city on may 27th telling me that I was approved for a kia with no money down and no payments for 6 months managers special how did that sound? and I said to good to be true so we needed a second car so my husband and I went in the next day may 28th and got approved for a 2016 kia rio lx.we have had this car for a month it was purchased for my birthday and we get a call from the finance guy Darren that the car was totaled and we assured him it wasn't well now they r saying were not approved for financing and have to return the car a used car with 30k miles on it, i am absolutely devastated on how unprofessional they are it looks bad for kia dealerships that people get treated this way.my next complaint will be to the BBB, our sales guy Byron moore and the guy in the fianace office Darren suck at there jobs. who does that? let a consumer keep a vehicle for a month and take it back BAD BIUSNESS KIA! ONCE A CAR IS TAKEN OFF THE LOT AND PAPERS ARE SIGNED THAT SHOULD BE A DONE DEAL!
KIA Motors
-
southwest kia round rock texas
Sent 6/29
My experience went like this. First I have purchased or leased many vehicles, including 1 Optima and 7 Hundais. This was the was likely my worst experience. First of all my wife called Wednesday and made an appointment for me with Esrella, when I arrived I was told that she was off today. The nice receptionist asked another salesman if he would help me, he said he couldn't because he had to move his truck and clock in, TMI. Then a gentleman approached without introducing himself and said he would assist me. Fidel was very nice and fairly knowledgeable on the vehicle I was interested in. We were interested in the lease deal on the Niro. Either a straight out lease or possible trade in. The published price on the lease was $219/mo for 36 months. I asked Fidel how many miles was the and he said 12, 000/year, great. I asked about trading my car he checked and came back with either $8, 000 or $8, 500 either way CarMax offered $9, 700. He said we owed $10, 300 I believe on our car. So for that lease deal with my trade in the payment was $374 a month! Not only that it was only for $10, 000 miles a year. In what world does that make sense. I was highly insulted by the numbers presented. I was expecting $10, 000 for my car and add the balance owed to the $1, 999 down payment and have a $219/mo payment. To me all of the figures I was given were a joke. I hope to spread the word as much as possible about your unreputable dealings.
Kenneth (not Kennet) Benson

Bruce, I have found the disclaimers on that lease program and you will note it IS for 12, 000 miles annually, why then after Fidel quoted me 12, 000 did someone tell him to tell me it was only 10, 000. Very unelical don't you think. I saw a lot of bad reviews before visiting your dealership but I gave you a chance. Your dealership is dishonest, underhanded and deceitful. I have never written a review on any business before but I plan on writing reviews everywhere I can and also forwarding my emails to KIA. You need to lose your dealership. How do you do this? Shameful.
Ken Benson
Applies to select new 2017 Kia Niro.
* Disclaimer(s)
Closed-end lease based on new 2017 Niro (Model G4222 LX Auto. Trans.) subject to credit approval, dealer participation, and vehicle availability. Offer shown based on $1, 999 due at lease signing including $219 first monthly payment, $1, 185 capitalized cost reduction, $595 acquisition fee, plus tax, title, license and registration fees, dealer conveyance fee, processing fee or optional service fee and any emission testing charge. No security deposit required. Offer shown total lease payments are $9, 664. Actual payments may vary. Purchase option at lease-end for offer shown of residual value of $14, 216.05. Lessee is responsible for insurance, maintenance, repairs, $.20 per mile over 12, 000 miles/year, excess wear, and a $400 termination fee*. Lease offer applies to 2017 Niro LX (MSRP $24, 095, includes freight, and excludes taxes, title, license, additional options and retailer charges). Actual prices set by dealer. Must take delivery from retail stock by 7/10/2017. Dealer contribution may vary and could affect actual lease payment. See dealer for warranty and lease details or go to kia.com.
*Termination fee for all states except CO, IN, IA, KS, ME, OK, SC, WI, WV & WY. WI termination fee: The amount of the base monthly lease payment or $400, whichever is less. CO, IA, KS, ME, OK, WV & WY termination fee: The amount of two times the base monthly lease payment or $400, whichever is less. IN & SC termination fee: The amount of three times the base monthly lease payment or $400, whichever is less. Not all incentive programs are compatible. Additional terms and conditions apply. All matters of program eligibility and qualification will be resolved by Kia Motors America, Inc. ("KMA") in its sole discretion, and KMA reserves the right to change product and program specifications at any time without incurring any obligations. Cannot exceed 12000 miles per year.

We have not received a response other than another one of the same form letter thanking us for our visit. We also received a form letter from Fidel thanking us for our "return" visit giving him another chance to serve us. It was my first visit, duh. This operation is a disgrace.

Kenneth and Patricia Benson
[protected]@yahoo.com
[protected]/[protected]
Previously very satisfied and dedicated Hyundai customers
KIA Motors
-
customer service at 1st kia of simi valley
Hi! I was a potential Kia customer switching from Toyota but was awoken to a unprofessional, rude, nasty, horrendous customer service experience at 1st Kia of Simi Valley. I left that place so fast and will not be considering Kia anytime soon.
Long story short, I was quoted a price for a Kia Sedona over email in print as well as over the phone confirmation. When I arrived at 1st Kia of Simi Valley, I was insulted and ridiculed of thinking that I could have that car for the price they quoted me in an email ($2k under the retail price). The perso. I spoke to, Maggie, had told me the car was brand new but when I arrived there it wasn't (had 3.7k miles). I too of that mistake, they said they still wouldn't honor the price I was given because they've made a mistake and it's not their fault and the person who provided the quote has left for the day.
The experience of car buying at this dealership was so horrendous, disgusting, insulting, and unprofessional that it changed my mind about buying a Kia. PLEASE DO NOT SHOP AT 1ST KIA of SIMI VALLEY.
This review was chosen algorithmically as the most valued customer feedback.
Hi, I am experiencing problem with my Kia Sportage 2016 model which is just went through 20K mileage servicing recently and only a year old. I did my 1st and 2nd servicing in Kia Service Centre Chan Sow Lin as I also bought my car from the dealer. On 23/6/2017 I was on my way back to my home town for raya holiday and I suddenly experiencing air cond...
Read full review of KIA Motors
This review was chosen algorithmically as the most valued customer feedback.
Dear Sir/Madam, I purchased a Kia Sorento GT line 2017 model in Iran, on May 10, 2017. After 23 days and 560 miles of travel the engine suddenly caught fire while driving and the front part of the car burnt completely. It has guaranteed by AtlasKhodro, the official car dealer of Kia Motors. Unfortunately, AtlasKhodro has so far refused to replace the car...
Read full review of KIA Motors
KIA Motors
-
unethical behavior/horrible customer service to an existing customer!
I had the worst experience dealing with Kia White plains. I went in on 6/3/17 to try and get my wipers fixed(Windshield wipers were not working and needed to be fixed.) I spoke with a guy named Paul who was rude from the moment I got there. He stated that they needed to order a piece and that it would come in Thursday, June 8th. I had asked what can I do until that time because it was supposed to rain, he stated I can leave the car in the shop until then. I told him that it was impossible because I work 2 jobs and need my car to travel. Nonetheless, I asked to speak to the manager because he was rude and told me that if it rains, I can simply open up the hood and put the piece back in from the fuse box to make the wipers work. To me that did not make sense because, if I were driving on a highway and it suddenly starting raining, what would I do then? That is a safety issue !

I spoke with the manager and I told him if there are any rentals I can use and he stated no. I told him I work in a hospital from 8:30am-5pm and I was unable to bring it in for service. He stated for me to come in at 8am to drop off the car on Thursday, when the switch came in to fix, and he'll drop me off at work and pick me up when the service is done. So I agreed, even though there was rain in the forecast, but there was nothing I could do.

I called Weds(June 7th) and spoke with a guy name Sam and I wanted to confirm if the switch that was order for the windshield wipers was going to come in on Thursday, June 8th. He checked the system and the order was not put in ! So I waited for 5 days and the order was not put in by Paul. Sam apologized and called Kia to have it shipped via Fed Ex 1 day delivery. I waited and waited and waited for a call and nothing. I called June 12th and asked to speak with Sam. Sam remembered who I was and stated that the switch was coming from California and did not know what happened (So now, its been 9 days driving without my wipers and it has been raining the past couple of days.

Finally after like 2 weeks of waiting and driving without my wipers working, I received a call stating that the switch was in on June 14th. Again, I work in a hospital and I was unable to take it for service. I told Sam and Paul that I could not take it for service until Saturday because of work. Sam told me to call in on Saturday, June 17th, before coming in so that the mechanics are aware. I called and spoke to Paul, who, I do not even know why he works in a place where you have to provide customer service because he is just so rude when he talks to you. Nonetheless, I spoke with him and he stated that I cannot come in, to come in on Monday, June 19(Mind you, its been 15 days without wipers!) I was furious and told him that I am on my way, as per Sam and needed it to get fixed. I came in and spoke with the manager and told him, its raining now and I need to get my wipers fixed! He told me that there was a long wait, if I do not mind waiting for 2 hours. I told him I have no choice because its raining !

I ended up getting my wipers fixed after 15 days of driving my car without and not one person was trying to help with the situation. I will not be going back to get my car serviced there, and once my lease is over, I will be switching back to Toyota. I switched to kia because of the great customer service, but after this experience, I will be switching back to Toyota. I have dealt with Lexus and Toyota and was never ever treated this way. Every problem I had with those other dealerships, a rental car was provided, or a driver was provided to pick me up or drop me off during the times that I am at work. Horrible service.
KIA Motors
-
dealer bait and switch
Reviewed a 2016 Kia Sedona on line, called the dealer and talked to Shawn he said the van was present. Drove 1-1/2 hours to dealer and asked for Shawn, he was no where to be found. Edgar G. was the first salesman and said Van was in body shop and tried to sell us a new one. When we refused Marcus came out and said Van was at another location and tried to sell us another Van for $25. over our Bank Approved budget. We left after a 3rd salesman said Marcus's deal was not possible.
KIA Motors
-
virginia united states dealership
We purchased a kia sorento about a week ago and after second day we noticed that they have overcharged us on the purchase and some advantages of warranty that they mention is included they charged it on our car loan
When we walked in no one who was so excited to assist us on the day or purchase even bothered to ask what was our concern.
After waiting for about two hours a sales manager mentioned that the person who is in charge was not in yet and we will have to wait
We kept waiting and after about two and half hour we were approached by finance director who said they can't amend the price but can only remove the $2000 that was charged to us and we did not agree to that and asked if we could speak to a general manager he mention that the manager was not in
And we said well will fix an appointment with the secretary to meet the gm apparently the gm was in and when the situation was explained he asked the sales person if they did make us sign the offer form and they said no
And he asked them if this was done inside the box they mentioned yes!
So the gm told us if you aren't happy leave the car and go and he mentioned if they can't explain it to me than they can't explain it to you
We asked before we left if there is anything else they mention no you can leave the keys and your down payment will be returned to you

After about two hours coming back home they call and tell us we have damaged the car and we will have to pay for the costs!
And we knew we never did that because our intention was not to return the car but for them to amend things.
They claimed they have the footage that no one touched the car after we left and we are liable and the sales manager even hung up after we said we want to see the footage!
And when we walked in to ask them to return our down payment yet they accused and kept pushing the time frame away saying the person in charge is not in
We have also gone thru reviews on this dealership that many has faced similar issues!

Please let us know how we can handle this

Date of purchase : 06/14/2017
We are here to help
16 years' experience in successful complaint resolution
Each complaint is handled individually by highly qualified experts
Honest and unbiased reviews
Last but not least, all our services are absolutely free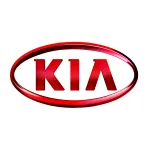 KIA Motors contacts