KIA Motors complaints
1142
This review was chosen algorithmically as the most valued customer feedback.
I took in my car (kia rio) for service 3 weeks ago. When I got it back I noticed that the gears were different. When I changed from gear 1 to gear 2 to gear 3, the car didn't have enough power to move forward. It was choking. I took it back, told them what the problem was, they took it in and later told me to pick it up and it was fine. The mechanic didn't...
Read full review of KIA Motors
KIA Motors
-
kia sportage
Hello,
I purchased a new 2014 KIA Sportage in November 2014 from Helderberg Multi-Franchise, Somerset West, Cape Town.

I have numerous complaints about my purchase. Needless to state that I am voicing my complaints now with KIA HQ as my complaints have yet to be handled, since 2014!

1. Prior to purchase of my vehicle, I was given spec sheets of the 2WD KIA 2.0 CDRi. I was abroad when I purchased the vehicle based on the spec sheets given. When I arrived in country to collect my vehicle, I found that I was not delivered the vehicle according to the spec sheets given - I was given European spec sheets! :(
All I got was a SORRY. I was promised am upgrade of the radio unit and sub-woofer system as the European spec version comes with this. This was never delivered as KIA South Africa did not want to even hear about this!
Cornel, the dealer principal could not do anything further for me unfortunately.

2. On procurement of this vehicle, I found that the Bluetooth connection to my phone did not transfer the call from the phone to the audio system automatically on vehicle startup. The audio system will freeze with message "transferring call to phone" - then I would need to switch the car off, switch Bluetooth off on my phone, and then switch car on again and then enable Bluetooth on my phone for the audio system to work properly.
Helderberg Multi-Franchise's dealer principal, Cornel, along with service and workshop managers Brent and Richard Haskins, have been trying to address this issue with KIA South Africa since the onset, but always got the run-around from KIA South Africa.
Lately, KIA came back to Richard Haskins with Bluetooth and audio setting changes to address this issue. It seem to have worked on other vehicles of similar radio specifications, but did not work on my vehicle when attempted today.
At this point, I am absolutely fed-up with KIA South Africa as I feel that this radio unit should have been upgraded and/or swapped out 1.5 years ago!
I have recently requested that KIA install a new tow-bar on my vehicle, but put that on hold until this issue is resolved.
I would hope that my radio system issue is seriously looked at now and the unit replaced and upgraded.
I am not reprieved in this manner for the very least, be sure that I will walk into a competitor and trade this vehicle in for another that will add more value to my life than spending valuable time and effort typing this complaint out to you!

I expect a positive response by Thursday, 14 April at 09:00am, else I am going to trade this vehicle in on that very day!

Note that I will also be logging an official complaint with the online ombudsman in this regard as I am VERY VERY DISAPPOINTED with KIA South Africa! 
KIA Motors
-
rio 4 doors ceeds
Hello, I hope that you read this claim till end because as a KIA client I need your help. Name: abbes elhosni Phone NB. (00216)92 24 14 24 Mail: [email protected] Car Type: KIA Rio 04 doors ceedan. This car was bought the 9th of Sept 2013 in Tunis Tunisia Tunisian Licence plate : 1347TU168 ID Number: KNADN411AE6282154 C-NO JUN 4534 VHE-ID IHF 282154 VIN KNADN411AE6282154 COLOR 3D HU W-O E1306A007D19A SEQ ST19-4534 LINE 2 OPTION 1.2GLS M5 Looking on many advertisements on Kia cars, and the 5 years guarantee proposed (or 100, 000 km), I thought that Kia Motors is a very serious company. 01 January 2016 The best gift of the New year 2016: the car did not start! I carried the car to KIA Motors Djerba-Tunisia after calling and informing them of the situation where the hole maintenance and inspection has been performed. After diagnostics, a report was sent to KIA dealer in Tunis-Tunisia but no respond. According to KIA dealer Djerba / Tunisia we need to change the cylinder head. A MANUFACTURING issue resulted a mechanical failure. After that, the KIA MOTORS Djerba-Tunisia sent a first, a second and a third reminder but nothing, and all these reports to explain that the issue is Industrial and not a bad driving way. Although, the car was economically used ( around 5.2L and 6.9L). It is Monday January 18, 2016 and nothing has been decided. The car is 2 years 04 months Aged and has a total of 37000 km! So if I may please ask your Honor to take action in order to find a solution to my issue with the KIA Motors Headquarters in Tunisia so that they fix my car. I am ready to send you more information and more details, and I hope that you keep me in touch with the progress.
This review was chosen algorithmically as the most valued customer feedback.
I bought the car in January 2015 . from the start I found remote not working for the baggage, windows glass not closing with remote although the car is the top options in KSA. the front tires always covered with black greasy material and in customer service in Jeddah; KSA told me it is the normal of Kia models, this is coming from break. the main problem...
Read full review of KIA Motors
This review was chosen algorithmically as the most valued customer feedback.
I bought a new Rio 1.4 January last year. About four weeks ago, my central locking was giving me problems. I phoned Kia Mokopane and was told the transmitter was faulty. My car was then taken to the dealer. I was told then that the lock was jammed as a result of someone trying to open it with a tennis ball. The car was released and I was told that the...
Read full review of KIA Motors
KIA Motors
-
kia sol
Noticed on a 3 year old car that the clear coat is flaking off of mirrors and reardeck lid KIA said it was due to leaving carwash on vehicle. Spoke to corporate and the original service person said that it should not have happened on that vehicle. Waited to take vehicle to the dealers paint dept. And never got a call then I called spoke to a rude service supervisor that told me they determined it was caused my an outside source. I asked repeatedly what that was and she could not answer then when pressed she said it was no longer under warranty end of story. Clear coats should last longer than 3 years this is an issue that is on mirrors, door handles, and the hand hole on rear deck lid all that are painted separate from the vehicle then installed. So it is a manufacturing error that they are unwilling to recognize. Beware of this think twice before you buy you could be trying to fix the paint on a kia if you purchase one.
KIA Motors
-
2014 kia optima
I purchased a 2014 KIA Optima new, Now let me say I love the car as far as performance and it is a beautiful car, but after a year I am so disappointed about the cars appearance. My car is a beautiful black car and when its clean and waxed its absolutely beautiful. But this has to be one of the worst paint jobs on a vehicle that I have ever owned. It seems that each week you was it you can find new scratches and you don't know where they come from. I love the car but there's two things I know for sure one is that I will never buy another black car neither will I never buy another KIA. At the least I would like for KIA to give me a decent paint job free or at least at a reasonable price. But out of all honesty I don't expect either or even to hear from them. Thanks,
KIA Motors
-
customer service
This is by far the WORST customer service I have ever experienced in my life. I have a 2014 Optima which has had numerous manufacturer issues since days 1. The issues have consisted of a faulty antenna which took 7 trips to the dealership to figure out and the service manager helping himself to 1, 000 miles on my brand new car (refused to go back there for service)! My sunroof bolts loose and making noise, both backing plates in the front of the car hitting the braking system causing it to shake and make a terrible noise. While in for a backing plate repair the 4th time, they discovered the swing arm and ball joint had excess play and needed to be replaced, after a year and 4 months of ownership and of course, no complimentary vehicle was provided. After being told I needed to have my rotors cut to fix the shaking issue (after one year), I changed the front rotors and brakes $225 later...the car is still shaking. After the way I was treated at this dealership, I refused to let them work on my car any further, that's 2 dealerships down. On top of that, the service manager informed me that he could not give me a work order for that visit or I'd be charged for the work. I waited for 2 hours for my car to be fixed that day after being told I would be granted a rental through corporate, the service manager in Yonkers, NY walked passed me 4 times without a hello or notice that the rental was denied. In the meantime, the tech that took my car for a "test drive" took my car into the back to work on it while I sat and waited for him to return. The car has been in and out of the dealership, total of 25 times in the last year and a half. I have had 3 cases open with the corporate office and horrendous experiences with this as well. I've sent in all of the paperwork that the KIA DEALERSHIPS have given me but of course, it's not enough because it doesn't state that the car is shaking. For some bizarre reason, everything that has gone wrong with the car, Kia corporate and the dealerships find a way to say I did something wrong to make this happen. How is it my problem or my fault that the dealerships do not keep good records of what the customer is stating is wrong with their vehicle? and why do I have to deal with the repercussions of this while Kia continues on taking my money every month? I leased a car to not worry about this nonsense. I'm sick of the back and forth and being treated as if I'm not a valued customer. I want this vehicle repurchased and my money back. The time, money, effort and aggravation that has gone into this vehicle is absurd. I've opened a BBB case to have the car deemed a lemon and Kia is still trying every excuse possible to not have to deal with this. I'm paying a lot of money every month for something that does not function properly and I want this taken care of NOW.
KIA Motors
-
bought new soul. dealership seemed upset that we didn't buy extended warranty.
So we went through the long process of buying a new car. Finally got all the numbers that we wanted and agreed to purchase our brand new white 2016 Kia Soul (yay!). Came time to sign all the important paperwork and a strange thing happened. We've been hearing all afternoon from the salesman about how great the Kia Soul is and their fantastic warranty. Then the paperwork guy goes into a spiel about how the warranty really isn't that great. And Kia will often fight to not fix things under warranty. I'm thinking to myself, "why is this guy telling me about how bad a Kia warranty is now". Then it hits me like a thunderbolt that he's trying to sell us an extended warranty. He shows us an option that's $100 a month over our agreed upon monthly payment. I say we don't want the warranty and his attitude turns a bit brisk. He offers us his "at cost" deal of $35 a month over our monthly payment. I stick to my guns and say no. Then he just gets visibly upset and says in a huffy/puffy voice, "well I guess you just want to pay us thousands of dollars later when things break and Kia won't fix them". He finally gives us the paperwork and title/registration papers to sign and obviously can't wait for us to get out of his office. Is this standard practice? It was annoying as hell and I thought it was quite unprofessional. Would have complained but we got such a good deal on the car I just let it slide. What do you all think?
KIA Motors
-
saudi arabia sorento 2015
Hello, my name is faisal al shehri, form jeddah - I am a customer at your beloved company since 2012, my complaint is about the neglect of kia aljabr in jeddah - saudi arabia. I bought a vehicle (sorento) 2015 through the bank of (national commercial bank) the (Ncb) bank bought the car (sorento) car on october 6 - 2015 cash payment. Kia aljabr in jeddah - saudi arabia 1- has promised me that I will receive my vehicle (sorento) 2015 within 20 days but they stalled me up to 26 days now! I go to work by rented car which costs me 2500 saudi riyals for the hole delayed period. 2- they have lost the custom card for my sorento 2015, how could this happen! This is a highly respected company I am really angry with them. I did not receive me new sorento 2015. That's why I seek your help please do something about this neglect effective immediately. Please contact me as soon as possible best regards/ faisal al shehri my email / [email protected] my address/ jeddah - saudi arabia my phone number/ (+966) 557414443
KIA Motors
-
lack of ownership for a liability while car was in their care
Greetings, I would like to start by stating that I have been a loyal customer of Kia for just over the past three years. My wife and I purchased our first vehicle together in 2013, it was a Kia Soul EX+. We had enjoyed our experience for the most part and went back to purchase another vehicle a couple years later. Our second purchase was a 2014 Kia Optima EX Luxury. Both vehicles I purchased from Kia West in Coquitlam. Just this past week I noticed that the rear driver side tire was a little deflated and came to have the nitrogen topped up for the tires. This is a free service that they provide their customers. Unfortunately when I drove off the lot I noticed my car shaking when I drove it. I called them and spoke with Andrew who dealt with me when I dropped my car off. He did not accept any responsibility or could explain any reason as to what was happening with my vehicle. I asked to speak with the service manager and they called me later that evening. I spoke with Dan about this situation and he asked me to bring it in to get checked out. I told him that I would bring it and he could drive it to see what's going on with it. The next morning after dropping my son off at school I came straight to the dealership and met with Dan who drove it. When Dan got in the car he began driving towards the exit of the lot and within 20 seconds of driving he said that he knew exactly what it was. He said it was a bent rim and brought it back to get put on the car lift. He showed us the tire and there was no bent rim however the tire appeared to be warped. When he was showing us the car he was extremely defensive and insisted that one of the employees couldn't have done this and that it could have happened from driving over a pot hole or something. So lets summarize, I drive to drop car off with no problems just want a little top up for my tires, leave dealership and car shakes the entire drive back. I had a lot of running around to do before picking up my son from school so I could not just turn around at the time. Dan it wasn't their fault basically and there was nothing that he could do. After speaking with various managers whom didn't show and interest or compassion towards the situation at all we came across Ted the GM of this location who said that he would knock a hundred dollars off the service bill to get the tire replaced (I was told that they don't make this tire anymore so they recommended replacing the pair). I didn't think was fair at all as the car was in their care when damage was done to the tire. I offered to pay for the second tire so they could replace the damaged one and have a matching pair. What I was requesting was not unreasonable and only wanted to be made equal where I was shorted, also a little respect along the way. I cannot describe how disappointing it is as a customer to receive service like this. The only people I came in contact with that seemed to care about our situation was Jason (service adviser) and Trevor (Sales manager)
KIA Motors
-
incorrect filing of titles
When I decided to buy out my lease I had to ascertain a title. Due to the finance agreement the title was to be sent to CA DMV to transfer my title to a CA title from NJ. Not only did Kia not change the title to a finance title but they lost it in its entirety and decided not to say anything to me despite having called for months. This was in the end of 2014. Finally in July of 2015 they admit to losing the title and are requesting a duplicate title that was sent out July 3rd. The application was filled out incorrectly so the title was rejected, and at this point I now have an expired registration! They do not send the corrected form in until August 20th, and then the payment until September 23rd! From that point I decided to focus my efforts with the DMV because all Kia has to offer is incompetence. From that I finally get an agent that is willing to talk to Kia directly over the phone to correct it asap but Kia refuses to call anyone even though they have been misleading me around for over 10 months now. So, I have her call them which she is willing to do (safe to say dealing with the DMV is much more helpful than Kia and we all know how the DMV is.) Kia has declined making any phone calls to sort this out, as well as not helping with car rental or garaging the unregistered vehicle that I cannot drive but still pay for! Customer service is deplorable as well as their policies and levels of service. I had bought 2 cars from them and I must say that is the 1st and last time I ever buy a Kia or Hyundai. For a mediocre car it is not worth it and even if it was a better vehicle it wouldn't matter being that you cannot legally operate it.
This review was chosen algorithmically as the most valued customer feedback.
8/21/2015 7:15 PM- driving from my mother's house going down a hill and coasting back up to a stop sign at the end of the road, I pushed my brakes and the pedal went to the floor and the car did not slow any. I began to pump the brakes and the car slowed somewhat but did not stop. I ran the stop sign and passed of two lanes of traffic, thankfully did not...
Read full review of KIA Motors
This review was chosen algorithmically as the most valued customer feedback.
On July 25th my steering wheel locked up and I could not move it. I called the dealer who said to turn it hard but I could not turn it at all. They told me to call roadside assistance who immediately came out. I asked the man to try and turn and he was able (There should be a warning that if you are older you may not be able to turn hard) so I called the...
Read full review of KIA Motors
KIA Motors
-
service
Took my vehicle into Carson KIA on thursday august 20, 2015 after it didn't pass the smog check and said on the report that it was a sensor problem. On friday we got a called for luis the mechanic at kia saying that they can't fix it that they will have a technician from kia come to take a look at the vehicle on monday. I called on monday i called spoke to luis he said they will take vehicle and it will be reset i asked what is wrong with my car he said nothing is wrong with it. Will i get something in writing he said their is nothing wrong that is how long it will take. I said ok. Not happy with the way he talked to me i called customer support spoke to terry explained her my concerns she tooked my information and said she will call and will call me back. She called me back sameday when she called back she was talking to me very rude saying that my engine light was on and it needs to be reset she explained me everything i understood i answer her that my light was never on she said at one point it was and know they have to reset it other wise if i want i can pick up my car and do it my self i said they never explained me anything and why is she been rude to me she also said that its not under guarantee i never said anything about not paying. I will never go back to kia this will be my last one
This review was chosen algorithmically as the most valued customer feedback.
For whom it may concern, KIA Motors Egypt is the worst service you will receive regarding KIA Cars. if you are in Egypt do not buy KIA because of the service you will receive after purchasing this car. I've been driving my KIA RIO 2013 car until I've reached the 60, 000 KM and then the multiplication control in the steering wheel went down and completely...
Read full review of KIA Motors
KIA Motors
-
battery going dead if car is not used for a period of 2 to 3 days.
My daughter a kia picanto 2012 from a second hand with 27000km guarantee period upto april 2015.
The car was purchased in september 2014 and immdiately after that we came across that if the car is not used for a period of 2 to 3 days the battery goes completely dead. I am sorry that service centers in israel have not solved the problem and i am being told that kia picanto has this fault which i am very surprised to get such answers from professionals!.
KIA Motors
-
faulty new kia sportage
I have purchased a brand new kia sportage at the end of december 2014 at kia rooderport. - we also took extras for the car...
When we drove off of kia... I had realized my hand bag was wet... However didnt realise what the problem was... It turned out day 3 car was back at kia in order to look at aircon leaking into the car...
I have since then been driving back and forth to kia rooderport every week and second week in order to drop off and collect my car. My car only came back working once... And it didnt last long at all... And its now back with them again. This was after they stated they fitted a new aircon system twice now apparently.

Kia is costing me alot of money going back and forth as well as for the time I have to take off of work.
Kia has each time wanted me to return their loan vehicles because they needed them so much leaving me with a faulty vehicle again and again.

Long story short

My car is once again with them and now they want to charge me just under 6500zar to fix my car's aircon...
I honestly believe this is totally unacceptable and unprofessional from their behalf as the vehicle had various aircon issues already from the beginning.

I have contacted kia headoffice and so far not heard from them either.

Ii am literally at whits end right now as I feel done in by the dealership and feel bullied by the services manager in order to pay up and return their loan car.
This is utterly unfair to me as a customer... Was soo looking forward to having my beautiful sportage... However never imagined I would get one with faulty features. The worse is the dealer not owning up to it and not fixing it up...
This review was chosen algorithmically as the most valued customer feedback.
Since purchased, its been a problem, i noticed the clicking noise about 200 mile, however the dear said could not find a problem. I returned again after 300 miles, still problem. The sales manager advised me to wait until after 500 miles to open a case with kia. I returned the auto after 800 miles, they looked into it. On nov 13th 2014 they wrote the...
Read full review of KIA Motors
KIA Motors
-
brake switch problem
Dear Sir,
Recently my car on off unable to start and the check engine lights up once I press the start button and step on the break. Some times the break fees very hard and the car unble to start .I have to rlease hand break and pull the hand break again and repeat and the car able to start.

Based on the forum regarding this Kia Forte car common problem, this is due to break switch ( i do not know whether my car is having this common issue) My question is if this is the Kia Forte common issue, why not make a racall and change for them rather waiting the users to complain as this will tarnish the image/confident for those who buy Kia cars . The Kia cars unable to see well in Malaysia were mainly due to confident and parts reliabilty. The Kia car is a good car but need a reliable and responsible service center to back up.
Kindly advise whether this swtich is under warranty and where i can change / replace it for free as I do not want people looking at me (oh Kia car unable to start ) unable to start the car for nothing wrong with the car.
Thank you
Regards

Siew TL
016 662 6191 .
We are here to help
16 years' experience in successful complaint resolution
Each complaint is handled individually by highly qualified experts
Honest and unbiased reviews
Last but not least, all our services are absolutely free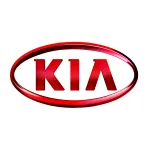 KIA Motors contacts