KIA Motors complaints
1126
This review was chosen algorithmically as the most valued customer feedback.
We first leased our Kia Sportage from Montrose Kia in Feb 2000 when we returned from uk. We had lived here for ten years prior to a three year return to UK to take care of my father and had always had Kia cars. When we returned we took out a lease which was very expensive we later found out.$469.12 a month with a deposit of $3000. We were to find out...
Read full review
KIA Motors
-
2014 Kia Optima
Paint is chipping away in random spots on hood of car and along windshield. It is the Snow White pearl color. It has been maintained properly 4 years I have owned it. I have read several forums about the problems that others have had with the same color, and Kia cars. There is also social media websites available that addresses the problem. I will be interested to see how much further I need to take this.
Thank you
This review was chosen algorithmically as the most valued customer feedback.
I went to Taylor Kia in Lima, Ohio on June 06, 2021, looking to buy a car, the manager there was persistently trying to sell me damaged cars. He went through 3 damaged cars before my wife and I decided to go with the last one they had offered. The last one he offered was a Dodge Journey 2017 and the front end was damaged, I asked if they could get it fixed...
Read full review
KIA Motors
-
Engine
I took my 2016 Kia Optima in for a oil change and a month later I notice it was burning oil so I took it back to the dealership they changed the oil again and marked the dipstick and stated to drive it for 1, 000 miles and bring it back to be check. I took it back on July 10, 2021 only to be told the same thing I told them the car is burning oil and that I need another engine which would cost around 6, 000 dollars now my response was are you telling me the payments on the car is more than the cost of an engine. I have about 123, 000 miles and contacted Kia Customer Service and gave them the information on the vehicle and was also told Kia has a class action lawsuit against on this particular vehicle for engines. I contacted the class action lawsuit department and got nowhere and the deadline for the class action lawsuit is August 9, 2021.
Desired outcome: Either fix the vehicle or compensate my for what I owe on it and see to it I can get another vehicle.
KIA Motors
-
Cheating / fraud by selling used / demo / display car
Kia showroom, wazirpur, are cheating and making fraud with people. They are selling used/demo/display car. There are several defects in the car, there is no commitment, and no complaint resolve mechanism.

It is our biggest mistake to buy kia brand car... Or the people in wazirpur branch people are at fault.

There are several commitment issues, they have provided in written form before selling the car and now they have denied the same.

Moreover, there are manufacturing defects/ or scratched on outer body and inner body, scratches on seat plastic, etc. They had made false claim and provide invoice without providing the services.
Desired outcome: change vehicle or refun the money
KIA Motors
-
Parts and After Service.
Hi dear, My name is Alex. I have a Sorento bought on 2017 and as it is a imported car in China. I am having problems with parts. My car is 2 weeks parked in the Authorized Kia seller waiting for the part that is coming from Korea. There is no estimated time of arrival and nobody can confirm when will be fixed. I fell that we as a loyal consumer were left behind without service. Hereby I want to reach for help to somebody that can fix my problem and don't leave me wondering why I like the brand. It's my second Kia, first one was a k5 or optma. And i like the car, the problem is the maintenance that its so bad serviced. I can only service my car in 2 shops located in the same city that i don't live in. And i have to drive 200km just to get my car serviced. I live in a city of 21million people and there is no service for Sorento. I really want to reach to help. So please forward this matter to someone who can fix my problem, thank you very much. Don't let it be my last Kia!
This review was chosen algorithmically as the most valued customer feedback.
Complaint I bought a new vehicle with the orginal intent of trading in my current vehicle, instead I was met with deceit, lie after lie, and what I have a feeling are many broken laws. My complaint will breakdown everything that happened and the things I question the legality of. First let me begin that our situation is unique in that I am a 100% disabled...
Read full review
KIA Motors
-
Brakes failing
I purchased a 2021 SX Telluride on Labor Day 2020. In May 2021 I began to experience break failure. I would depress the brake pedal to the floor and pumped it a few times to completely stop. I took to a dealer nearby and it was diagnosed as a foreign liquid in the system that contaminated the entire system. I agreed to have it all replaced. It took over 3 weeks for the vehicle to be repaired at a cost of $7K. I spoke with the shop that had done an oil change on 27 Apr 21 and asked if they had put in fluid into the brake system. They showed and explained to their process in doing oil changes. Their work tables had no fluids on or nearby. Their fluids are stored away from any work table and all bottles sealed. The shop rep mentioned that there would be no need to add fluids because it's a new vehicle. The shop also sent me the testing do they did for all fluids and the brake fluid test was fine. I have the photo of that test. This is when the shop rep went online and was able to locate that an exact issue as mine has already been reported. Website was Kia Telluride.org. The dealer service rep showed and gave a sample of the brake fluid and a photo of it as well. The first sample was clear with an oily a droplets in it. The second one is a different color. More yellowish. This yellowish color is the same color of what is in my telluride right now. So I don't what the dealer rep was looking at. I want Kia Corporation to pay for these expense since the issue already exist in two vehicles. and experienced the same thing. You may reach me at my email. The photo closest to the top of brake reservoir is what the dealer rep sent me. The others I took today 3 Jul 21. You notice the cap is off, tats because the dealer mechanic didn't cap the reservoir. Thank you for your time.
Desired outcome: I want Kia Corporation to pay for my repairs.
KIA Motors
-
Kia soul burnt. Total loss.
My Kia soul but. Total loss, filed claim with Kia motors claims department. Ryan is supposed to be handling the claim. He will not return phone calls, I have spoken with numerous other people at Kia who say they can see the claim and every document I have sent but cannot help, because Ryan is the man handling the claim. I spoke with Jason who seen everything in the claim on his computer. He says a rental car should have been furnished the next day. Didn't happen. He went on to say this claim should have been settled by now. The car burnt April 11th today is June 30th and this Ryan won't even return a phone call I have left messages with every voice mail I can get. Every time I am lucky enough to talk to a real person, they say they will put a 48 hour notice for Ryan to call back, it never happens. I would love to get some help on this.
Thank you
Mitch.
Desired outcome: Help on claim
KIA Motors
-
Towbin Kia, Henderson
Towbin Kia in Henderson, Nevada took possession of my end of lease car. They took both of my car keys, drove my car to another area on their lot. One month later I called the dealership to inquire why my former car finance company is calling me. Towbin Kia said they do not return leased cars and no deal to purchase my car. Then they would not return my leased car to me after I said I am coming to pick up so I can turn in my lease. Towbin Kia said they "lost" both keys. Said they would replace keys then arrange for a tow. Have this all on a text message and yet they did none of what they said. After 6 days, they still refused to return my car keys to me that are in their possession. Salesman, floor manager, internet sales & General Manager refused to return my car or my voice messages. Kendale Walke, Thomas Voltz, Nick Taylor, literally text me one response then say the complete opposite. They have done absolutely nothing to remedy their error.
Desired outcome: Return my car
KIA Motors
-
Pearl White peeling paint on 2014 Kia Sorento
I have a Pearl White 2014 Kia Sorento that has the same paint peeling problem that I have seen so many other owners saying that they have. The problem started for me at about 60, 000 miles and of course I was told that the warranty had expired on the paint.

I was also told by someone at the KIA Corporation that they would send me an email with a claim number so I could submit a claim to have a new paint job paid for but first they wanted me to get estimates from two different places. Until I have a guarantee from them that they will pay for it, I am not taking my time to do that since it is their fault and they know there is a problem. And I don't think it should matter what the estimate comes back as, they should pay for no matter what!

Very disappointed with this vehicle because it also just has to have the engine replaced because of the engine problems that KIA also know about. That I didn't have to pay for but it was an inconvenience to us!
Desired outcome: To have a new paint job paid for!
KIA Motors
-
Paint chipping
My 2016 Sorento, pearl white has begun to chip. More comes off everyday just from driving. It started as a tiny place like in the pic below and now has continued to get quite large. There's 2 new places as of this post that was not there last week so now there's a total of 4 spots that are peeling. The paint isn't even attached to the hood, which is why it just flakes off.
Desired outcome: I would like my hood fixed.
This review was chosen algorithmically as the most valued customer feedback.
This complaint is to inform of the poor service that I received from Kia of Murfreesboro, TN service department located at 2505 South Church St. Murfreesboro, TN 37127. I purchased my brand-new Kia Sorento 2021 late February 2021 in which I was excited about because it was a huge need for my growing family. The first complaint is from my service on May 17...
Read full review
This review was chosen algorithmically as the most valued customer feedback.
To whom it may concern: I bought my Kia at Capitol Kia in San Jose CA. I started having issues with my oil at around 80K miles. I told the dealership that there is no reason for my oil to be really low after 2k miles. I advise that they check my engine as it seems like the car is low on oil before its next oil change at 3k or 5k. They advise that nothing...
Read full review
KIA Motors
-
kia sorento
to keep it simple i brought my car in for a recall. engine fire problem. my car hase ben there for 4 months and they tell me they are waiting for a part. cutomer service was no help. they all say they dont know when the part will be available.customer service said they cant get the dealer to answer them
thank you kimo kenyon
8083577643
sohicoach @gmail .com
Desired outcome: when will they get the part
KIA Motors
-
Service Avaliability for Irvine:
Contacted Kia Irvine this morning for a service appointment. Was told that the next appt. available is 2 weeks out on July 8th. Fortunately, our request is for simple servicing and does not involve complex repair issues. I called Mercedes Benz -Newport this morning and I was told that I could make an appointment for tomorrow (Sat.) or Monday as needed. Is this the standard of service now for Kia. The young lady did respond that I could bring in the vehicle and 'drop-off' if I wished, with no certainty. Without driving to Garden Grove, which I was 'offered' are there any other options to get service completed?
Desired outcome: A response as I do not feel this is good customer service.
This review was chosen algorithmically as the most valued customer feedback.
Good Evening, We have shopped around and kept coming back to the Kia Sorento. We wanted to do a deal with the Rochester, MN dealership, and they had the exact Sorento coming in the following week. My wife test drove it when it came in and decided this was the one, the dealership was somewhat busy and we had plans that Saturday evening so we had to leave...
Read full review
KIA Motors
-
Clear Coat on the whole car is peeling off.
I would like to share that I currently have a Burgundy 2014 Kia Optima with only 50, 000 miles. I say "only" because I am upset that the clear coat has been severely peeling off when it shouldn't be at this rate. At 32, 000 miles I took it to a Kia dealership to notify them of the peeling, although at that time it was not drastic. They notified me that the paint was included within the warranty but up to 30, 000 miles. However, the coat is coming off on the entire front, hood, trunk and door handles. Looking at other Kia Optima's similar in age I do NOT see any peeling. When I made the decision to buy a Kia, I was a bit hesitant because I had not heard many great reviews. However, after looking at this car, my wife and I loved it and thought we would disregard past reviews and purchase it. Seeing the peeling and the lack of empathy from the Kia dealership has made me think that I should have gone with my gut instinct.

Attached are photographs of the peeling - please note that the peeling has gotten worst. I am asking that you please assist me in disregarding the warranty that specifically covers the paint/peel so I can get this fixed free of charge.
Desired outcome: Have car repair
KIA Motors
-
Service
I came in for an oil change. White male arrived after me with no mask went into the waiting area. I had a cane. I had to fill out a paper regarding what service I was there for even though I had an appt. I was not allowed to go in the waiting room and the service person said he would call the police if I did. I was in pain so I went back to the car. What a way for Jeff Wyler in Fairfield to treat their customers.
Desired outcome: An apology
This review was chosen algorithmically as the most valued customer feedback.
from us Email Address: [protected]@earthlink.net June 14, 2021 KIA Motors Consumer Complaint Division Dear Complaint Board - Kia Motors Re: account number [protected] On March 3rd, 2020, I leased, a 2019 Kia Niro EV VIN redacted at Jim Bone Kia in Santa Rosa, California. Unfortunately, your customer service department, and your Kia Motors Finance, Title...
Read full review
We are here to help
16 years' experience in successful complaint resolution
Each complaint is handled individually by highly qualified experts
Honest and unbiased reviews
Last but not least, all our services are absolutely free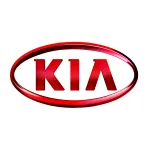 KIA Motors contacts