Farmers Insurance Group complaints
118
Farmers Insurance Group
-
Home insurance
Time to renew my homeowners insurance, it was raised 300.00 dollars for cost to build lol. Last year it was raise 100.00 dollars for lumber prices. I think that this is outrageous to aspect people who are retired to somehow come with 300 hundred extra in one year after raising it last year 100 hundred dollars. I have been paying homeowner insurance since I was 20 years old. I have never had a claim. Shame on you to take advantage of consumers who are trying to survive in these unpredictable times.
Farmers Insurance Group
-
Latest Commercial/Ad
Not sure who I would talk to, but I have an issue with the safe driving ad. When I come to a 4 way stop, I follow the rules of the road and depending on who has the right of way and has come to a complete stop, the safe driver is the one who follows the rules. On your ad, neither of these drivers is being safe at all! I have had people like that at 4 way stops who think they are being polite, but all they are doing is causing a more dangerous situation to occur for all parties involved. If you are a company who promotes this type of behavior, then I for one do not want to do business with you. Please stop showing this particular ad, it is teaching people the absolute wrong way of coming to a 4 way stop.
Desired outcome: Stop this ad, or change it in some way to teach the proper rules and guidelines for a 4 way stop......
Farmers Insurance Group
-
CLAIMS - ACCIDENT 2020
One of farmers insured was involved in an accident with me in 2020! I filed a claim [Claim Number: 7900016295-1-2] with them in November 2020! The rep that I had stated that I wasn't owed Loss Of Use. I asked over and over as I was owed this and constantly was told no. I found out recently I was supposed to get paid for this! I still don't have a reason why they didn't pay me nor a pymt for the loss of use! I would like to escalate to you and the Department of Insurance as this is fraud!
Desired outcome: My pymt for the loss of use and any other compensation for having to wait 2 years and being lied to!
Farmers Insurance Group
-
Home insurance
Apparantly it was time to renew home insurance never received any notice of when due we will chalk that up to the mail its not the greatest anymore i received an email at work stating my payment was 2 or 3 days late light bulb going off i thought they were talking about my car insur which was paid feb could not reach my rep so read the letter again fuming realized it was for my house never rec any notice of when due called the 800 number spoke with a nasty rep my insurance on my home and this is my first year with farmers only switched to help the rep out since we used to work together my insurance went from 1500 to 3046.00 and the reason i was given is the whole state of virginia raised its rates well asking around no ones doubled like mine so not only will i be switching from farmers once ive had time to shop around i was then called by a rep in the local office i requested a copy of my information which was faxed and received a slap in the face after i paid my bill i was told his friend just opened his agency and could lower my bill to 19 something i am so angry with dustin medley who has not called me back i will never refer anyone to farmers insurance again
Farmers Insurance Group
-
customer service
First & foremost, if your website & recordings are going to state that you are open/customer service is available on Saturdays est 9am-5pm then I would suggest you be open and taking calls, etc., not sending people to voicemail or saying you are closed, call back when open when a person calls during those hours.

Second, it is insanely ridiculous to leave your customers on hold times of over an hour or longer--then only to tell them they have the wrong dept., you cannot help them and put them back on hold only to be told your closed call back another time! The excessive hold times are ridiculous and happen all the time regardless of when people call in (even your agents have the same issue).

Lastly, if my payment is not due until a Monday, do not start drafting it on the preceding Friday! This is not how auto-drafting procedures work, and they cause ledger inconsistencies for your customers. If you desire harmonious relationships w/your customers, this is not the way to achieve that.
Desired outcome: Fix hold times, hire better/more csr, be open when say are or adjust website/recordings to match hrs, & don't draft pmts until the dates they are actually due-& for pmts due on a weekend they shld pull next business date.
Farmers Insurance Group
-
Customer abuse
Spending life on the phone waiting is beyond annoying, its abusive. I'm countless hours into this company. The voice over loop that keeps advertising promises they have no interest in keeping. The transition from met life has been horrible! The on-hold message rambles on & on about you being their top priority, but i'm 58 minutes on hold - again! I'm soooo sick of hearing this woman's voice suggesting that I do their job for them or maybe just give up an go away. Why can't I sit in silence like the smart companies (who don't have to bludgeon you with propaganda bs) offer. Hey farmer's, you should get a clue from apple.
Desired outcome: A live HUMAN BEING that offers customer SERVICE ! To Cancel My GRAND PROTECT POLICY with what once was MET Life but now is F*r*m*e*r $
Farmers Insurance Group
-
Car Insurance Claim
A couple weeks ago, someone hit my parked car. I got their insurance and started a claim. I would prefer to get a cash payment for the damage done. I filed a claim through their insurance and got an estimate from the body shop (Dellenbach Motors). The Insurance company said I had to do a virtual estimate through their app, so I did that as well and they provided an estimate.

Body shop: $2273.16

Farmers : $1494.18

I was surprised the difference between the two estimates was so large. The problem is that the estimate from Farmers was conducted virtually, and isn't accurate (Example 1, Page 3 line 3 of the Farmers estimate has a note to check the muffler for damage, Example 2, no frame labor in estimate to straighten the cars frame). I brought this up but they aren't willing to change their estimate. Farmer's said they are also not willing to have an in person adjuster look at the car either. Farmer's told me my options are:

1. Take the $1494.18 as a cash settlement or

2. Get my car fixed by the body shop and the shop will submit a supplemental to cover the additional damage

3. Subrogate through my car insurance

As I will most likely be repairing the car myself, I want an accurate estimation of the damage done for the cash settlement. Estimates from Farmers and the Body shop are attached.
Desired outcome: A cash settlement for the actual amount of damage that was done to my car, not the Farmers virtual estimate amount which does not include all damage.
Farmers Insurance Group
-
Auto insurance
12/2019- 2/15/2022

Utterly fradulaent business practices. They have been charging me for a car that was sent to the scrapyard in 2019. I had no idea until I received a card for the car 3 weeks ago. Since then, I have spent upwards of 5 hours on the phone, been told twice the error would be fixed and that documentation of my calls and their actions would be emailed, and the money they took refunded. I have recived no documentation, no refund and the fradulant amount was withdrwan anyway today, 02/15/2022. I have cancelled the policy and will be filing with the governing boards as well as a lawsuit if I do not receive a refund for the over $1000 for which I was illegally charged. They are also demanding proof that the vehicle is no longer on the road, which is impossible to do as the title was surrendered 2 years ago. They can do a title search to confirm this but refuse and instead place the burden of proof on me. So many lies and no proof to back up their fradulant charges, while representatives shirk their responsibilities, do not do as promised, and expect the consumer to tolerate completely illegal and unethical practices.
Desired outcome: Refund the over $1000 fradulently charged with interest, provide all documentation as promised and train your employees on how to operate ethically and within the law.
Farmers Insurance Group
-
Homeowners insurance
Farmers has been charging me yearly for 9 years based on false information on my house-information they did not get nor ever share with me.
The agents stated that the underwriters based information on my house on information they got from the county. The false informations states my house has vaulted ceilings, crown molding in 9 rooms and glass cabinets. All of this raises the cost of replacement, so I am charged more.
I was never asked about these details of my house.
How much do the details change the yearly insurance bill?
Desired outcome: Discount for past 9 years and explanation as to how this happened. Trust with this company is currently gone.
Farmers Insurance Group
-
Auto Insurance Policy Change - Nobody Answering Phone
We used to have a great agent, Mitchell, who was in office during business hours and answered the phone or returned calls promptly. He moved and a new agent took over. We just got rid of one of our cars and replaced it with another. I need to add the car to the policy as it is financed and the bank insists on full coverage. I called customer service at 1:20 p.m. PST - was on hold for over an hour with no one answering. Our new agent's phone is full and cannot take messages or calls allegedly. No returned call. Nobody answering phones. Went online to try to change the policy and the only option I get is that my "request" will be emailed to our agent. It is not a request but a requirement and, if no one is answering the phone, I sincerely doubt my email with the necessary changes will be taken care of promptly. This is ridiculous.
Desired outcome: For Farmers to get agents that will answer the blinking phones so we can take care of things promptly.
Farmers Insurance Group
-
Insurance adjuster not returning telephone calls and resolving claim
Claim # is 5013693959. My truck was broken into on September 19, 2021 in Las Vegas and over $2, 000 worth of musical equipment was stolen. I filed a report with both the local police and the hotel. I am on vacation visiting my sister in California.

Wife and I took out both a renter's policy and auto policies on our separate vehicles. In the renter's policy which expires December 9, 2021, I am a "Named Insured" as is Colette Laussade. The complication comes in because we got divorced in June but still lived together. We both did move to a new address in September, but also still live together and I pay rent, although the lease is in Colette's name because eventually we will separate.

The adjuster, John Dean, originally talked to me last on about October 7 trying to resolve my claim. I sent him the relevant reports and I did not hear from him for a couple of days. So I called him and he explained that once wife and I got divorced, I was longer covered because the policy was written in her name.

I looked at the policy and discovered that I indeed am a "Named Insured" (#1) and am not listed as a "Resident Spouse" or saw any clause that said marital status determines my coverage. I sent a copy in early October to John Dean and my local agent, Philip Finder in Leander, Texas, showing the part which states I am a Named Insured. Mr. Dean seemed surprised to see that I was listed as a Named Insured.

After that, I heard no more from the adjuster, I have called three separate times since then and left business-like polite messages to call or text me with his progress. He has not responded. Maybe he is on vacation or sick, but his voicemail message does not say anything like that.

He did call Colette Laussade and left a brief message saying that there was an error on her policy and that I reached out to him--he did not say how or what we discussed--and he ended by saying that an adjuster will call her to revise the policy.

I did ask him on that last phone call that I would like a written letter of denial as required, but he said such a letter was sent to Colette Laussade, being that she is the policy holder.
Desired outcome: I am reimbursed for my losses.
Farmers Insurance Group
-
Being "hired", filled out the paperwork) then fired at the end of the day , after I worked the day.
Mr Gregory Kocko of 301 Harrison St. Oakpark, Il agency .
hired me, gave me on-boarding paperwork to fill out . I worked the whole day.
Then leaves me a voice mail at the end of the day, that my services are no longer needed . I came in the next day, to get some kind of explanation. He says he got some "red flags" as I worked the previous day. Can you elaborate I asked. He said my 'energy' wasn't up to his standards. When I claimed " age discrimination, he denied it. I considered filing a lawsuit but it may take money and time to hire lawyer - did not. Found job elsewhere not too long afterward. But this still bothers me.
Desired outcome: INVESTIGATE Mr. Kocko's buesness practices/ lack of ethics
Farmers Insurance Group
-
Home insurance customer service
I continue to get notices of cancellations of my Home insurance Policy H7998019850 for Non Payment. This payment gets paid by my Mortgage company from my Escrow account. I called the Mortgage Company and they stated The payment was made in a Bulk check and cashed by Metlife on 8/30/2021. Your company has asked me to fax over a copy of the front and back of the check. I can't get that from my mortgage company but they faxed it over twice. I have called your customer service department as follows to try to get this resolved and spent long times on hold:
9/14 -32 minutes on hold had to drop off the wait
9/15 - 18 minutes on hold had to drop off the wait
9/15 - 68 minutes on hold They asked to email front and back copies of the check
9/16 - 57 minutes on hold finally talked to someone to get a fax number for mortgage company to fax over copies of the check because they will not email it.
9/27 56 minutes on hold just trying to find out if this was resolved. They still say they did not receive the check.
I have also tried to email them to get this resolved.
CID: 29075663
Emails sent on 9/15, 9/20, 9/24 and 9/29

I should not be dealing with this since Metlife already cashed the check and the wait times are unacceptable to customers.
Desired outcome: Farmers or Metlife to talk to my mortgage company to resolve this since Metlife already got paid.
Farmers Insurance Group
-
metlife auto insurance
Last Tuesday on my way to taking my husband to the hospital for same day surgery a rabbit ran under the car. I hit it and it got stuck in the grill. I am 61. I don't know how to use your apps. After several phone calls they told me someone would call me on Wednesday. They did while I was at work just as a rush hit. I answered, it was a recording I didn't have time to listen to. It is now Monday and my fog light is about to fall off. My policy number is A7991877390, my claim number is AM013701. My car was driveable at the time of the now I'm not so sure. Can anyone help me. Between taking care of my husband and working, and it being a holiday weekend I don't know what to do anymore. Ive called so many times and have had my calls dropped. These are the pictures I have from that morning. Never mind apparently the photos are to big for me to add them.
Desired outcome: fix my car
Farmers Insurance Group
-
Car insurance
Bristol West, through my Farmers Agent, overcharged me for my insurance contract for five months because they were charging me for an accident that was neither me as a driver not a vehicle I owned. Despite going through all the procedures necessary to provide the information to Bristol West (note the accident was also Bristol West) I refused to pay the last installment of the policy as I disputed the validity of the payment amount. Farmers refused to correct the charges and instead billed me anyway and has now sent the fake debt to collections and reported on my credit score. As I explained to Farmers, you cannot force me to pay you to get a refund I am lawfully due because you knowingly overcharged my insurance premiums. Their reporting dropped my credit score 150 points and cost mey mortgage loan approval. They need to remove the collection, write a letter to the mortgage company, and refund my overpayment of roughly $267.00.
Desired outcome: Remove collection and refund overcharge.
This review was chosen algorithmically as the most valued customer feedback.
My name is Drew-Michael Zimmerman. I own a condo at 10945 Hortense St, #213 North Hollywood, CA that experienced damages from the above unit, #313 by Hector Villalobos. I'd like to make a formal complaint against Ms. Claire Jaeger, Farmers Field Claim Representative and her insured, Hector Villalobos. Ms Jaeger states in her "Claim Outcome Letter" that she...
Read full review
Farmers Insurance Group
-
Paying fair market value and Earned O and P for a claim
I am the Owner of Absolute Service (General Contractor Austin TX) who is simply trying to represent my client as you should be doing. "taking care of your client ". Claim # 7002810116-1 was completed and the customer is now left with a balance of $5424.37 in unpaid supplements and O and P Charges. After numerous written attempts to resolve this issue w the adjuster and her direct supervisor this is my last attempt to resolve the matter peaceful. If this fails I will be submitting all written documents and paper work to the BBB, and Texas Board of Insurance whom I have already spoken to about the matter. This is quite simple. This home is a condo with a shared roof on 2 structures (Home and Garage). A GC was used to ensure all 4 owners got the same quality and color of shingles, gutters and fence repairs and the integrity of the roof and gutters were not compromised by using 4 separate contractors who in essence would have to break the seal on every row of shingles (4 times) and cut a seamless gutter where it is shared by 2 home owners and install a new downspout. Using a GC was agreed upon by all 4 owners, the HOA and the management company. The other 3 owners and insurance companies have paid the O and P and supplements, I know my invoices are fair market value. BTW for the record your agent had to nerve to tell me I should not have take the job if i wasn't willing to do it for the amount yall bid the job". Very offensive and outrageous statement to make. My only legal obligation is to bill fair market value for the work performed and I have always done so. This is a very rare scenario were the HOA does not cover from the studs out (IE the roof and gutters and fence)). I perform 80% of my work for many years on condos and HOA's I understand how this normally works. This is not normal. The HOA policy usually covers the exteriors. I have been in business since 1992 and have been w the BBB nearly the entire time time w an A+ rating and have had zero complaints. I conduct fair and honest business in the Austin area. I ask that you Please pay the claim in full less the customers deductible so this matter will be resolved. I prefer the peaceful method.

Thanks,
Wayne
Desired outcome: Take care of your client (pay fair market value on claim and O and P less their deductible)
Farmers Insurance Group
-
Claims Management
Your claims department is some of the worst customer services I've ever dealt with. I was in an accident on 7/15, I filed a claim on 7/16 and was assigned Ashley Russell as a claims adjuster. I spoke with Ashley on the phone a total of 1 time (the day I filed the claim) and was never able to reach her on the phone after that. When we spoke, she said the first step was to send an appraiser to the shop my car was. On Monday, I received no further information, so I called - no response. I called again Tuesday - no response and Ashley was not in the office. I called again Wednesday - the appraiser still had not seen my car and I had been without a car for almost 6 days at this point. I emailed Ashley - no response. I emailed her AGAIN and she finally responded without answering a single question but saying that she is very busy during the day answering the phone - couldn't be bothered to answer when I called or return my phone calls. I had to call back and speak with another adjuster just to get some answers to my question - like what is the next step? how do I get a rental car? etc. Ashley filed my claim and then ignored me until Friday when my emails started getting angry. I cannot believe claims for your OWN customers are handled this way. It's absolutely ridiculous that the adjuster assigned to my claim cannot be reached, does not answer questions and did next to nothing to assist me in this. I have been without a car for almost a week and she just emails me today that I can get a rental, I just need to reach out to the adjuster on the other person's insurance in which she gave me their name - THEIR NAME - JUST THEIR NAME, no phone number, no email, nothing else. Maybe I should go through the United States Phone book and find her? This company is a joke.
Desired outcome: My claim to be handled efficiently
This review was chosen algorithmically as the most valued customer feedback.
Claim For breach of contract board of directors negligence as volunteers who failed to report fraud trickery sent to them for approval in July 2015 and to date refuse to follow a z statutes for insurance claims involving theft of setbacks public safety heinous crime counter defiant malicious defendants set up His board who violated driveway directives page...
Read full review
Farmers Insurance Group
-
Commercials
I really hate, hate, hate your commercial campaign. It makes customers look like buffoons and your representative look like a condescending a-hole.

They aren't even funny! Fire your ad agency.

At a time when race relations are at an all-time low why show white people incapable of understanding the basics of insurance? Then the black young man has to patiently put up with their ignorance.

Steve Van Buskirk
Desired outcome: Change your ads.
We are here to help
16 years' experience in successful complaint resolution
Each complaint is handled individually by highly qualified experts
Honest and unbiased reviews
Last but not least, all our services are absolutely free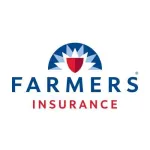 Farmers Insurance Group contacts