Eureka Forbes complaints
147
Eureka Forbes
-
No services after charging 2 years Service charges
I paid Rs. 1, 890.00 as advance payment of 2 Years Service Contract.
According to the contract, they are, without our call, supposed to check the equipment twice in an year, service the equipment to ensure perfect performance of all its components, replace components, filter candle and carbon candle if required. In any case, they are supposed to change filter candle and carbon candle at least once in an year.
My payment Receipt No. AG 96B 13386919 dated 18.08.2007
Validity of Service Contract From 29.08.07 to 28.08.09
Amount Paid Rs.1, 890.00
Their Service Center : Divy Deep Service Center,
Indore. India
Phone No. +91-731-2558445, 4004333.
They never come on their own, which they are supposed to at least twice in an year.
They do not come after several calls even.

If your organization really does some thing, I will appreciate.

Best regards,

G.K.Dwivedi
Eureka Forbes
-
not attending coplaints even after repeated calls
Sir, I bought eureka forbes water purifier -Robot on 10.4.08 From the time of installation it gave trouble and not working. so after 10times of calling, on 30.4.08 they changed it with new one.
Now the new one not working from 17.07.08.
i rang up on20th, 24th, 27, 28, 29, & today 30th july08. Each time what they are saying is "sorry sir, today we will attend" But nobody turned up. Iam spending Daily Rs.50.00 to purchase mineral water from 17th07.08., in addition to cost for repeated phone calls.this gives me mental torture also. When I enquired my friends they also have similar experience. This is the last step Iam doing With patience
Eureka Forbes
-
Leaking water purifier
have complained about the product Aquaguard aqvaflow for leakage water
in filtter and i complant on 22-09-2008 and complant no 1060 weeks
before. Also, calling them twice or thrice daily for them to attend
the complaint. But still now, there is no response and whenever I
call, they say, they will send the technician today and after i call
to euro helpline no 39883333 on 28-09-2008 and complant no is my mobil
no9390054222 (to all customer dont buy eureka forbes aney items)
hemant nahar
hyderabad
9390054222
have complained about the product Aquaguard aqvaflow for leakage water
in filtter and i complant on 22-09-2008 and complant no 1060 weeks
before. Also, calling them twice or thrice daily for them to attend
the complaint. But still now, there is no response and whenever I
call, they say, they will send the technician today and after i call
to euro helpline no [protected] on 28-09-2008 and complant no is my mobilno [protected] (to all customer dont buy eureka orbes aney items)
hemant nahar
hyderabad
[protected]
Eureka Forbes
-
very poor service and false promise
i m suffering from ureka forbes, inspite of 15 calls they have not send person to service at my home
i m living in small villege in college campus when i buy i was promise to give 2 free service but after 7 month no one has attened my appliance
this is very bad part on thier role
plz dont buy any product frm ureka forbes this is my suggestion to all peoples living in india
dont be cheated frm them
Eureka Forbes
-
Product not deilvered
I see a similar complaint here and I was also cheated by the same person. His name is "Harinath V". This guy came to my new apartment and gave a speach on Aquaguard water purifier and mesaured the TDS in the borewell water. He had an expired identity card from Eureka Forbes. Though we asked why its expired, he said some vague reason. I decided to go with RO model with storage capacity which costs 14500/-. I gave a post-dated chequeForbes'(after 4 days, as he said product will be delivered the very next day) for 'Eureka for Rs 14500/-. The money was taken on the 5th day of order, 2 weeks passed, there was no trace of the product. Everytime i called this guy told 'today evening we will fix it, technician is on the way to your house, sorry-give me one day time, the peice we had was faulty' etc. After this i called the customer care, they confirmed they have got the money will install the product next day. After this again one week passed, there was no response. I called the customer care and I cancelled the product.

I too made a mistake of giving the money before they delivered the product. Now they say they need some more time to return the money. Now i am behind them for money. These people are real cheaters and real criminals. I hope someone should read all these customer complaint boards before comminting any mistakes like i made.

-Prasanth
Eureka Forbes
-
STD activation
Dear Benaifer Patel,

My problem is not resolved till date...pls expedite the matter.

Regards,

Hina
----- Original Message -----
From: [email protected]
To: Hina Khan
Sent: Tuesday, April 15, 2008 1:06 PM
Subject: Reference to your mail

Dear Customer,

Greetings of the day!

Thank you for contacting Reliance Broadband Customer Care.

We regret the inconvenience caused to you.

In response to your mail regarding wrong behaviors of Customer Service Representative, we have documented your complaint and escalated the same to the concerned team who will review the same. They will be in touch with you on this subject.

Further to your request for STD activation has been registered under Service Request ID 66478891, which is in process and will be resolved at the earliest.

We are constantly trying to improve our services.Looking forward to your co-operation.

We look forward to an opportunity to assist you again.

For additional product and service related information you may contact us through any of the following means:

Phone:
*377 from any Reliance fixed line phone
1800 22 7773 from any MTNL / BSNL phone
022-3033 7777 from any phone
Email: [email protected]
Website: www.reliancecommunications.co.in

Yours sincerely,

Benaifer Patel
Broadband Customer Care
Reliance Communications

The information provided is based on prevailing terms and conditions of the company, which, are subject to change without prior notice.

This electronic message transmission contains information from Reliance Communications & is confidential or privileged. The information is intended to be for the use of the individual or entity named above. If you are not the intended recipient, beware that any disclosure, copy distribution or use of the contents of this information is prohibited. If you have received the electronic transmission in error please notify us immediately.

-----Original Message-----
From: Hina Khan ([email protected])
Date: Monday, April 14, 2008 02:28 PM
To: [email protected] ([email protected])
Subject: misbehaviour by Mr.Purshottam & Chanchal

Dear Reliance Care,

Your two representative Purshottam & Chnachal doesnot have basic coutesy and problem solving skills.Both are very adamant and not transferring my call to some senior.They are telling they cant transfer or arrange a call back.

Later I spoke with Pranjal-Floor Supervisor.She told me to send the email for the same.

I have asked for STD activation since 10 days and daily Im geting the reply"sorry for the inconvenience caused to you, your request in a process and we cant transfer your call to senior"..pla arrange a STC activatioon fast on my fixed line:
040-39883333.

Regards,

Hina
040-66250020
Eureka Forbes
-
Product complaint!
I had purchased one RO system form Eureka Forbes form their Delhi Branch. From the day one it has started creating troubles. At times there was water leakage and at times it stops working. Finally their company employee said it is better to have another model because there are some persistent problems with this particular model, and they had fixed the lower version of RO system at my home in my absence.
Here I would like to tell that the purpose of buying that particular model got defeated and no body in this company is there to listen to the cries of their customers. I was told the Mr. Eric Bakhtawar is heading this company, I tried to contact that gentleman but i couldn't get through. My would not suggest any body to go for Eureka Forbes product after this experience.
Eureka Forbes
-
Poor after sales & AMC services
Customer ID No 1004090559 & Complaint No 50639545 dated 25/2/08.
Product Aquaguard Nova Water Purifier bought in Sep 2002.

The product was working fine till Jul 07 and the only thing that needs to be done was to change the candle and the carbon filter. I took the biggest mistake of taking an AMC in Aug 07, with a promise that both the filters would be changed free of cost (which would have costed cheaper than AMC & service charges) and free servicing through out the year.

Since last Aug 07, after the free servicing, the Aquaguard has been giving problems and relgiously the service engineer would come and change some part and go away. The UV detector was changed twice, the PCB ws changed at least 5 times, few pipes were removed, all by the authorised service engineer.

The service engineer was called more than 5 times in Feb yet the problem of the filter has not been solved. He promised to get a senior technician on 25/02. Since no one turned up, I placed a complaint with the call centre (who incidently dont know anything other than to take down the complaint and give the complaint no). No one turned up on 26/02. So I placed a reminder complaint and again I was promised the technicians would come on 27/02. No one has turned up. Result...I have to buy Mineral water from outside..

Please go ahead and buy the product provided you know how to repair it yourself. Its one of the worst after sales services I have ever come across. Indifferent, unable to understand the sensitivities of the customers & their necessities and willing to give promises which could never be kept.

Rajkumar
The complaint has been investigated and resolved to the customer's satisfaction.
Eureka Forbes
-
Not working since installation
On installation only for my water purifier model FORBES DESIGNA , i had informed the concerned engineer, that it is leaking and this piece is to be changed , he even made me talk to his higher bosses , they promised me that it would be replaced , but it is over 5 months , neither they have replaced the same and they have not bothered to call back .

I am really astonished that a company like EUREKA FORBES, is not attending to customer complaints .

On making repeated calls on 24 hour helpline nos , we cant get our complaint registered.

what is the solution , once we buy a product of such agood brand and then we dont get any response for our complaints.
Resolved
The complaint has been investigated and resolved to the customer's satisfaction.
Eureka Forbes
-
Aquaguard Classic
Worst service for AMC:

I lodged a complaint on 23.12.2007 with your helpline and the ref. no allotted is 34883. Even after repeated calling to the following numbers : 044 - 65714969/70/71, no one has turned up so far. Today also they are saying that they are planning to come on 07th or 08th of this month. I have never seen such a worst and atrocious reply to a customer by its service engineer. I need some telephone numbers of officials who can be contacted for Chennai city.
This review was chosen algorithmically as the most valued customer feedback.
I have bought a water purifier of this company(aquaguard). After six months from buying it started to make tension for me . sometimes it stop responding, sometimes it did not start. Really it was bad luck for me when i decided to buy it. Now from 2 months it didn't work continously. I have called customers care hundreds of time, but noone have come yet...
Read full review of Eureka Forbes
Eureka Forbes
-
Not Working
I bought this product in June 2006 and Now it is under the annual service contractby Eureka Fobes. Now it is not working. I have logged several complaints to their head office through net and also their local service centre regarding this and no one has come to my place and they have not tried to contact me as well. Their service is one of the worst after sales support. My sincerer advise for the people is not to buy the euraka forbes products.

Their customer support is also pathetic. No one listens to us. I am planing to file a case in the consumer court for this. Please encourage all your friends not to buy any product from eureka fobes. They are the No1 cheater in this world. I regret for buying this product.
Eureka Forbes
-
No service provided and violation of AMC
Hi,

I have a Eureka Forbes water Purifier, for which we have purchases the Annual Maintenance Contract. I had a problem in that purifier and I called in Eureka Forbes Mumbai Helpline and registered a complaint (Complaint# L128415 dated 25/11/2007). They assured to send me the technician within 24 hours. When the technician did not turn up, I again called up on the telephone number 022-39883333. Till date I have discussed this issue with Mr. Gurpreet, Mr. Samrat, Mr. Ricky Miss Mehnaz and their Senior Mr. Abdul. Every time, they all assured me that the technician will reach today to attend the complaint.
But till date neither the technician turned up nor I have received any call to let me know when the technician will come.
On and above, they have a branch in Kopar Khairane but there is no response from that office. No one picks up the phone and the people from Mumbia Helpline office are not aware about the latest phone numbers of their own branch as they claimed that the telephone number of Kopar Khairane office has changed.
I want an explanation for this delay in Service and unprofessional behaviour.
I feel it a shame for a reputed company like you who commit to the customer about your good service. I am totally disappointed with this sort of unprofessional behavior of these persons. I want to bring this issue to the public who trust your organization and purchasing the water purifier system. I demand compensation for all of my troubles.

regards,

Prashant Ramchandra Parab
Airoli, Navi Mumbai - 400708
Eureka Forbes
-
Did not provide bill and warranty card!
I purchased a water purifier (Aqua Guard) by cheque payment on the name of the company two and half month back. It was promised to me by the sales officer of the company that bill and life time warranty card will be provided with in the week so that cheque will be cleared, the money had been transferred in the company's account after three days after that i have called that officer no. of times and even sales head of panipat (haryana) regarding that issue, but again and again new excuses is given to me. Now i am fed up with this.
This review was chosen algorithmically as the most valued customer feedback.
My complaint number is 50381422 and its the second time that it is happening that in spite of repeated reminders in their call center, the curing of problem has taken a hell lot time. Apart from that, the people at the call center treat us as if we are totally at their mercy and they are not even ready to accept their mistake and apologize for the same . I...
Read full review of Eureka Forbes
Eureka Forbes
-
Purposely not selling spares to product owners
I bought AQUAGUARD TOTAL RO SMART from Eureka Forbes in 16 Aug, 2006. In 10 Aug, 2007, the product gave me some problem and when i registered a complaint, the Service Engineer came and replaced the RO membrane with old one which he has brought. It was working for one week and after that it was giving problem. When i approached the Service center, they said that the warranty is over and i need to sign an AMC with them for Rs 3500. I found that the problem is with RO membrane and if we replace, the product will work fine. When i approached them, they said that they will not sell the spare like that, i need to sign an AMC, then only they can do anything.

Till now when i contact them, they used to tell " No Stock"
Eureka Forbes
-
No after sales service/attendance to complaints
I am a eureka forbes - aquaguard inova owner. I have asked the helpline 39883333 to dismantle from my rented house and reinstall at another residence and they have issued number as SH-26/5 and SH26/7. After 10 days also there is no response and when i am calling helpline they are replying they will send the person immediately. But- they does not know the meaning of "immediately" and even on 6thNovember it is unattended and we are paying heavily on rent since october 31st, 2007. On calling the service office in Sanjay Nagar, on No: 235138888, 235137777, One mr.Chalres is misbehaving totally and they are not responding properly. They are putting the telephone line on and keep asking so many questions and unnecessarily wasting time and money on phone calls. the help line is giving same reply throughout as we will attend today - but nobody bothers to attend to this. As both family members are working and I have taken leave (that also non-pay leave) sitting at home to transfer this, it is really painful act on eureka forbes to neglect customer calls. Added to this is every morning at least 5-6 people come and knock our doors and disturbs in the busy morning hours asking whether we have eureka forbes products in our house. It is sad that Eureka forbes have time to spend on canvassing but no person is available for after sales attending. Having purchased this product by mistake, i regret for keeping any product in my house and hence forth i would be canvassing/publicizing people for the poor co-operation from eureka helpline.

DR.JAYASREE
DEVASANDRA, BANGALORE
Eureka Forbes
-
no after sales service
i have purchased an aquaguard from sales agent of Eureka Forbes company on 04.12.2006 vide bill no 1710 dated 04.12.2006 it was installed on very next day i.e. on 05.12.2006. I was promised for two free service in a year but unfotunately none has come till date. Even my aquaguard is giving problem since last two months but the agency (Prativa Enterprise, House no. 294 ,Rangamati (west),Cable factory road, Rupnarayanpur, Burdwan PIN 713335 Ph. No. 033-2531306 & 09434311304) is paying no attention despite my several request. They reply that the agent who had sold the machine to me has left the job.
will you please tell me what is my fault ?
Where should I get my aquaguard serviced?
Eureka Forbes
-
Very bad after sales service
The after sales service for servicing the product even in AMC is ###ed up. I am sorry to use such words but its utterly frustruating to call up the service center "N" number of times to call the service personal. Even after getting promises that he will come in 2 days they do not turn up even after 10 reminders. This is not an isolated complaint.

We have our AMC (COntract number : AG 96B 13582061) and have also logged a request number for this - L104465. This was done on 6th Oct 07, but the person is yet to turn up.

We got this Aqua guard in 2004 from Andheri, Mahakali Caves Road, Mumbai. Our service center is Scon, and later we were redirected to Reena Enterprises in Andheri east.

Both of these are equally bad and even after following up for ore than a month no one has turned up.

I feel like throwing this product in a dust bin and bombing this ### company who just takes payment for AMC and then not turing up for service.

I am not sure even if this complaint will help or not.

Hoping for some improvement.
Eureka Forbes
-
Power cord automatically pulled in without the cord winder button pressed
I purchased a eureka forbes vacuum cleaner trendy steel 0n 23/09/2007 in chennai. I was assured that free demo will be done after the purchase for that I had to spend so much telephone calls and finally they came to my house for demo.

Later when I was using i found that the power cord was automatically pulling inside without pressing the auto cord winder switch. I registered a complaint on 02/10/07 in eureka help line and after inspite of several calls to different persons now I am fed up because every time i get that already serviced, no stock of cord winder, or door locked.

Till now no action has been taken to rectify this fault and they are not bothered about this I am of opinion never ever buy any products from eureka forbes.

Subrahmani
We are here to help
16 years' experience in successful complaint resolution
Each complaint is handled individually by highly qualified experts
Honest and unbiased reviews
Last but not least, all our services are absolutely free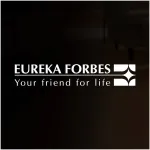 Eureka Forbes contacts