Eureka Forbes complaints
146
This review was chosen algorithmically as the most valued customer feedback.
I bought EurekaForbes Enhance RO-UV in 2013 December for 16, 800INR. Today the service person visited for AMC payment and to my surprise it is 4600INR for 1 year which is total rip off. While purchasing sales people never mentioned this high AMC, I was told a nominal amount will be charged. Even for a washing machine the AMC is around 2000INR. Appreciate if any one can tell on how to tackle these kind of issues.
Read full review of Eureka Forbes
The complaint has been investigated and resolved to the customer's satisfaction.
Eureka Forbes
-
Original bill not given for purchase
I bought an Acquaguard water purifier from your Franchisee M/s Acqua Royal Ag., Ashok Nagar, Chennai on 15.6.2014. The payment of Rs.14000 was made through credit card. I was assured that the original bill would be sent within a month. Till date I have not received it. I have been contacting the personnel at your Franchisee, but none of them appear to give the original bill till now. The bill is required for me for reimbursement purpose from my Office. I hope you would direct the Franchisee to forward the bill. After all a Consumer is entitled to get the bill for every purchase. The image of a reputed company like yours is getting tarnished due to lackadaisical attitude in servicing the customers by Franchisee. Till the product was sold out to me, the Franchisee was very quick in delivering the service, but after the product is sold out, the customer is forgotten. Please talk to the Franchisee and arrange to forward the original to me. My contact No.09448285532.
Resolved
The complaint has been investigated and resolved to the customer's satisfaction.
Eureka Forbes
-
Wrong information given when buying
I requested a demo for Aquaguard Water purifier on 28th July 2014 through the Aquaguard website. Within 10 min of the request I got a call from their so called Sales specialist Mr. Vishal. He came to our house at 8:00 pm. He tested the water for pressure and TDS and suggested that we go for Aquaguard Enhance UV+ Water purifier.
We paid the amount by cheque after Mr. Vishal's assurance that the purifier will be delivered by the 30th. When the purifier failed to show up even on the 1st August 2014, I called Mr Vishal who at first didn't even remember who I was but on reminding confirmed that the machine would be delivered on the same day. Finally the machine was delivered that evening with a Technician Mr Mahesh supposed to install the same on the 2nd.
When Mr Mahesh came to our house, he said that the water pressure from our pipe was too low and the machine would not work properly. He said that he would still install the machine and to leave it on for some time. According to him the water would start filling in about half an hour. That is when the light would come on in the machine.
When even after one and a half hour when nothing happened, I called up Mr Vishal who as usual didn't remember me initially then said that he would log a service request and that a technician would come on Sunday (3rd August) to fix the same.
Needless to say that the technician did not show up. When even on Tuesday morning (5th August) no one turned up, I called up Mr Vishal who made some stupid excuses and gave me their customer care number. My wife called up the same and their representative said that they would send a representative within 24 hours. When no one turned up even by Wednesday afternoon (6th August), my wife called up the call center again. She had to repeat the entire story again only to get a rude reply from the call center representative that if there is a technician in the area, he would come to our house. When I called up Mr. Vishal about the same he again seemed to have a memory loss about who I was but then said that he had spoken to his boss who said that we now need to install a pump for the machine.
I am totally at a loss as to what should be done next. I feel completely duped. Had Mr. Vishal been upfront about the low water pressure, I would have agreed to the same. Does all the company care about sales?
I would like to warn any potential customers about their behaviour. If you want to buy, pay the money only after full installation.
The complaint has been investigated and resolved to the customer's satisfaction.
Eureka Forbes
-
Pathetic Customer Service and most important Rude Branch Manager.
Hi,
Since when I transferred to Mumbai facing lot of problem with Eureka Forbes service and this time its height making customer feels like they have done some mistake getting transferred to Mumbai.
Pathetic Customer Service and most important Rude Branch Manager.
On, 12th Apr, 2014 I gave a request to customer care for changing my filter as I am in a contract service for 2 years. Service request number 75870718. Contract Receipt: 21985399. Contract period: 27th May, 2103 to 26th May, 2015. A service engineer came (Naveen Kumar) and he said we can't change the filter and it can be changed only after one year. I asked why and he does not have any reply. After asking lot many times he said call the Branch manager, as I can't do ant thing. So, I called by SK Enterprises the Brach of Eureka Forbs in Airoli, Navi Mumbai (022-65264204). I tell you he is such a rude manager and he does not how to speak to the customer. His name is Shrikant Gauda, phone no 9867822392. He said this is my policy and we can't change the filter before 1 year. I said as per the contract it written that I can do the replacement per year and it can be any time as it was not mentioned anywhere in the contract that the changes can't be done within one year. So, he got adamant and said we work as out policy and not as per Eureka policy and you have to go as per that only. I started shouting and keep asking why this can't be changed as nowhere in the contract it mentioned. You justify the reason I will accept it but he does not have any answer apart from this is my policy and he disconnected the phone.
Then I called up customer care to launch a complain about his behavior and I spoke to Sampada from the verification department. In first instance the call got disconnected and I was waiting for her to call me back for half an hour but she never called back. So, I called up again and asked for her. She promised and confirmed me that I will get a call from a senior within 15 minutes but I did not got a call till now.
I am shocked to see the service of Eureka is going down now a days and dipping its name in the market because of this kind of useless branch manager and verification department.
Pathetic service and Staff who does not how to talk to customer.
Thanks & Regards,
Priyanko Sinha
9920770212
Resolved
The complaint has been investigated and resolved to the customer's satisfaction.
Eureka Forbes
-
Cheating and no service
I bought AG compact water filter cum purifier directly from their sales office through their sales person 9062367 Mr Rahul Patel.
He bought /Exchanged with old machine and promised to make payment shortly. The Invoice No is 3982100644 and my customer ID No is 1009472233. Inspite of number of reminder money has not been paid.
Regarding service lesser said the batter as till date no service is given, many representative came but they could not open the machine and when asked they said that the screw is not opening and did write in their report sheet. Each one said that another mechanic will come and attend from the company.
I suggest strong legal action need to be taken for fooling the clients and PIL filed. I am willing to be party.

Shailesh Sanghavi. email [email protected]
The complaint has been investigated and resolved to the customer's satisfaction.
Eureka Forbes
-
BAD SERVICE
very bad service from eureka forbes, , , , , , first of ol 3rice i had mailed the authority 2 have a demo of wet and dry @ ma home... after waitg a service executive wu even donno engish or my language malayalam cold ... so @ of no use... then after 10 cols 2 main office a service exectv attnded the request followed by the purchase ... but the recept for the payment is only given, the explanation is billing within 3 days/.//// waitg 4 2 weeks till nw... if the company have no intrest in selling the product i doubt in the after sales warranty, , , , , , ...

aswin mathew
https://www.facebook.com/aswin.mathew.35
Resolved
The complaint has been investigated and resolved to the customer's satisfaction.
Eureka Forbes
-
Vacuum Cleaner not working
I have register a complaint of my Vacuum cleaner on 28/01/2013, but the Eureka Forbes authorized service technicians not attend and correct the problem till this time, the service technician is an irresponsible person, whos name is Mr Rejith, Service Center located in Mongam, Malappuram District, Kerala State, Indian.

Their performance is very bad.
Eureka Forbes
-
Fraud company and hopeless customer service
Hi this is deepak from belgaum karnataka i have to raise
complaint against eureka forbes because i dont expect
such a gesture from a big company like that.
The complaint is that i have bought their water
purifying product named aquasure crystal but let me
tell you first that this product is dealer model and not
the company model and the store person also did not
tell us about this and within a week there was a
problem in their purifier and the water was having
some bad smell which was unable to drink so first i
gave complaint to the dealer and after so much arguing
with their manager, their top bosses the purifier got
replaced with another product of the same name but
the product which got replaced was a faulty one with
the same old problem but this time i requested them to
give the company model purifier instead of that dealer
model because at that time i was feeling like being
cheated by a big company like eureka forbes but they
refused my request and instead they were trying to
repair that faulty product only with lots of
modifications being done and inspite of that the
product was having fault only and i too dont want a
faulty product like this i have not paid money so that i
have a faulty product if they cant give me a new
product they must refund my full amount
immediately .
Hopeless aquaguard dont just give apologies do something in the complaint matter or else i think kent will succeed in customer satisfaction as well as sales.
Even i too started mouth to mouth publicity of your products in my locality and all.social networking sites that how you cheat people by promising good service and two times candle maintaince in a year but all that thing is rubbish so i dont trust you anymore and on that you show ads in tv paani ka doctor do you know the meaning of paani ka doctor ask your technician named Umesh kamble from belgaum he will tell you the meaning of what does u mean by paani ka doctor he himself didnt trust you coz when i offered water from your aquaguard he only refused to drink it first and u tell customer to drink water from your aquaguard.
This time the issue is very serious coz you have wasted the whole eight months without any service and dabba box is sitting idle in my home and i am planning to throw it outside of my house and i am not leaving u just like that you to pay my whole refund otherwise we have to meet in consumer court and court itself will take action against you.beware more than 2 lakhs unsatisfied customers are there against u .
Eureka Forbes
-
selling of used and old products
This is to inform you that I have bought a Eureka Forbes Aquaguard Neo model on 01/05/2011 with a iron remover. After a year when people came for servicing they only informed that the iron remover was fake and used, it has no logo of Eureka forbes on it..
we informed the service center about this fraud done by their service provider whose service code was 90020431, but no action was taken and this is also to bring in your notice that the candle of the iron remover was found broken in a corner when it was opened. it was brought to the notice of the customer service center but they didnot pay any heed to it, kindly suggest how can we take this case to consumer forum so that the company have to face the music of playing with the trust and health of the people.
Eureka Forbes
-
Ignoring Service Request
I have a Aquaguard water purifier. It has some leakage problem for which I placed a service request with Eureka forbes long back. Nothing happened. I followed up multiple time. Still nothing happened. Everytime they will commit that it will be attended within 24 hours. Still I am waiting for this to be resolved. It really disappointing to see the pathetic quality of service from Eureka forbes. On the other hand my friend has Kent. And he is really happy with their service. I guess, I should have also gone for Kent instead of Aquaguard !
This review was chosen algorithmically as the most valued customer feedback.
We did several medium sized projects for this company. They were always slow to pay and tended to pay in partials and we would have to pester them for payment. After a larger project for the University of Texas and some smaller ones for Sheplers in a short time they simply stopped answering our calls and did not pay at all and left us with quite a debt. A...
Read full review of Eureka Forbes
Eureka Forbes
-
Non adhering of complaint or providing service
NON-AD-HEARING/ATTENDING CUSTOMER COMPLAINT
SMT. AMBICA SHARMA, ALLAHABAD
AMC CONTRACT RECEIPT No. 10, ENVOICE-CUM-RECEIPT No. 18563816 DATED 21.08.2011
I am registered customer of Eureka Forbes since last 15 years using water purifier model Royal with attachment of water softener. There are two free services under AMC contract but your service provider never attend until inform to service centre. But he comes ever ontime even before to collect the AMC amount. The service engineer (Mr. R.N. Yadav) of my area switches off his mobile for maximum number of time. On complaint direct to Service Centre they suggest to register the complaint to authorized service centre M/s. Anjali Enterprizes, 170 Alopi Bagh Road, Allahabad-211006, Phone NO. 0532-501887, but on calling them the answer is "this phone number does not exists" and ultimately no service can be availed.
The service engineer of my area seems to lack of knowledge, he never complete his job in one attempt, when he rectified one problem another problem has started and after many calls he turned up in long gap of time unnecessarily engaged us and harassment for a small problem like leakage.
Please look into the matter personally and arrange to provide smooth service and improve your company image.

Smt. Ambica Sharma, Flat No. 1, First Floor, Meera Vihar, George Town, A.N. Jha Marg, Allahabad-211002. Mobile No. 91- 9415688524
Eureka Forbes
-
Non attendence in person
Salesman Mr.Anuj Patel Code No.9049511 of the company promised to buy-back the old vaccum cleaner and sold the new one for Rs.8490/- Collected Cheque in favour of the company and did not call after delivery of the new vaccum cleaner. Neither he left his mobile no. to be able to contact him. The repeated calls to the Pune Office of the company did not go through and no response from the company. In effect the new machine still remains uninstalled. Immediate steps are expected to rederess the grievance and take back the old machine.
Yes on giving this post I got immediate response from Eureka Forbes and the issue is satisfactorily resolved within time line. My appreciations to Ms.Esther Dias on taking up the responsibility and giving prompt service. Truly I am moved and my trust on the Company Eureka Forbes is restored to the highest level. Should be an eye opener for other sales persons, one not to commit overboard and two be in touch with the customers who value the brand.
Eureka Forbes
-
very very bad service
I purchased a brand new waterfillter from aquaguard with adv.payment on 25 apr.2012.fillter is not working properly all our family got throught infection.i made complain so many time and so many department of company but still after 1 month no proper response. Water is our daily req.ment and this kind of service is very hopeless..
Eureka Forbes
-
Cheat booking of Aquaguard Infiniti
Dear sir this is complaint regarding booking of Eureka Forbes/Aqua-guard Infiniti in trad fair at new Delhi I booked a Aqua-guard Infiniti water purifier offer rate is 7500 got receipt no.-289 Address- 252A, Sant Nagar, East of Kailash, New Delhi- 110065, tel no.-30674952 Dated-22/11/2011, person who booked my order is Mr. Varun but I don't receive my water purifier till date when we contact that person he tell us your file in process after 6 month no any one give any satisfactory answer please do need full for solve my problem
Regards
R. D. Gupta
D-11 Mansarovar Park
9013473738
Eureka Forbes
-
Poor service
The Water filter is not working since 2 months. The purified water is not coming. When we lodged a complaint two months back, the Technician came and seen the water filter. He told that Water Filter candle has to be replaced and presently they are out of stock and informed us as and when they are available with them, he will replace the filter candle. Even though nearly 2 months over, he did not replace the filter candle. Three time I gave complaint. Every time they are assuring us that within 24 hours, their technician will come with a new water filter candle and replace it. But till now it has not been done. We are facing lot of problem.

We have taken service contract with M/s Eureka Forebes Ltd for 3 (three) years w.e.f. 24/10/2007 by paying Rs.1890/- and the Contract Receipt No.AG 96B 13244654 .

I hope after seeing the above msg, the Company will send the technician with a new water filter candle and replace the old candle.
Eureka Forbes
-
Excess AMC charge
Dear Sir,
I am a old customer for last 10 years, I am using your Classic model Ag cc.I renew AMC in Evry 2 yrs gap.Your inrease of renewal amont in each time is within Rs 100 .But this time you have increased it to about 500 which is very very high side.Why increase five fold ?Are you monopolising the service? I am a senior citizen depnding on your product for last so many years.I am getting 30% discount while travlling in raiways.How ever your comany instead of considerng any discount has increased renewal AMC by five fold.Last renewal was for 1850 .Today I had to pay2380 less 100 towards renewal with great objection.Let us see if my observation/grivance is considered by your company, OUR FRIEND FOR LIFE. Bikram Rautray, 219, Kharabela Nagar, Bhubaneswar.751001, 09437756258
Eureka Forbes
-
Terrible product
Here is an amazing story, we were one of the unfortunate couple who decided to buy an Aquaguard total enhance RO. Receipt no 392 and 006838 Day one 6th April 2012 the demo guy turned up at our house and explained on how the RO works (Which we already knew) when we say demo dont we need to see the actual product and see how it works? Anyways he showed us diagrams all the same we had already decided to buy the product so we gave him the cheque, next day we get a call for installation the technician came over fixed the unit asked us to drain the water once the storage tank it gets full, and told us that we can start using the next refill. I asked him how long for the tank to get full and he replied stating t hat it would take 45 minutes, and he left. Now the amazing story starts. after 45 minutes not a single drop of water in the storage tank, however I see water in the outlet line going, one hour no water two hours no water six hours no water one day no water. Called customer support call on wait for 43 minutes by now "Please stay on the line, your call is important to us" sounds like a hindi movie song as it was playing over and over again disconnected and called at least four times just hear the same thing. Finally got fed up and called the guy who came for the demo. He made a wonderful discovery over the phone that the unit is not working I was amazed by his intelligence, next he goes on to tell me that the unit has to be serviced by a technician. Now we have never used it and we need service? Already? So I told him that I am truly thankful for his assistance and asked him to take his unit back and will put a stop payment on the cheque which thankfully was not cleared. I was surprised when he was totally Ok by it. Still I thought I better call the service center to see if they are a litte bit brighter than the demo guy, so called as early as possible to get some one this time thankfully I was on hold for only 20 minutes and actually got through to some one. He claimed that apart from sending some one to repair it there is nothing he can do, so I asked for the manager, his immediate response was if you want I will give you his number you can call him. He also said that he will place a call back request. After hearing this my next move was to stop payment on the cheque. it is now five days and no calls even after a stop payment. People please be careful with these guys if they have no regard for the product they sell even before payment what do you think will happen after you buy the product. The unit is lying here untouched and no one is bothered to even check why the payment did not go through. It is our hard earned money and if they do not respect or understand that they should not claim that they are the best. We were fools not to listen to our friends who told us never to go close to these people but we learnt this the hard way. I work for a media company, I would really like to see how this story ends before I make this public an article like this in the news paper will surly get the nations attention.
S41143 -T27336 this is my chat ID for heavens sake do some thing
Eureka Forbes
-
DAMAGE MACHINE SUPPLY
I have purchase one water purifier from the eureka forbes wide bill no 2991100230 dt 31.5.2011 customer ID 1008334470
this machine I have purchase for the the using the pure water for me & my family . the machine supply by the company the copper tubes supply the water is damage and leaking .
I have so many complain to the local office as well as customer service the company service department give the all fake commitment to me fro repair the machine. but till date no one is listen .
complain details 26/6/11 verbal local office, (2). complain no .85401470 dt 28/8/11 (3) 25 /7/2011 verbal complain at local office.
(4) complain NO 64735710 dt 5/12/2011 (5) complain No 65028395 dt 29/12/2011 (6) complain on Service report SAP code 104 dt 21/2/2012. but the company not give me the service why i purchase this product this company cheated me & given the Damage machine which is ignoring the the my health . I will never suggest the any one to buy this company product.

Yogendra Kashyap.
Jaipur Rajasthan
mobile No, 9950009009
Eureka Forbes
-
SERVICE CONTRACT
We had a service contract with EUREKA FORBES LIMITED, OLD INCOMETAX BUILDING ROAD, VIDYANAGER, HUBLI-580 021 for our water purifier of model AG NEW I - NOVA CS for the period from 03.03.2010 to 03.03.2012 after paying Rs. 2050.00 on 03.03.2010 when we were staying at Karwar, Karnataka. It is to be noted that, not even a single time service has been done till date inspite of repeated request . Presently I am staying near Surat, Gujarat. I have already tried to contact near by service centre at Surat / Vyara area. Conveyed telephonically message to the service engineer but no action has been take tii date. My Customer ID is 1003147095
My e-mail id is [email protected] Request immediate action. Reply me by return message to the above mail id. or Mobile. 09428409988

Manoj V Rane
We are here to help
16 years' experience in successful complaint resolution
Each complaint is handled individually by highly qualified experts
Honest and unbiased reviews
Last but not least, all our services are absolutely free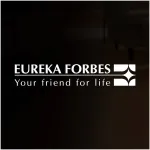 Eureka Forbes contacts