Zulily
-
Returns and billing
I bought 4 dresses on Oct. 10, received the dresses on Nov. 10th. They were too small, so I requested a return. My return was "excepted" and they sent me a return address to print out. I don't have a printer so I called on the 15th to ask if they had a QR code that I could use at USPS, nope. Got it sent back on Nov.16th. On Dec. 2nd I received my FIRST bill for $85.83. I called to ask why since I have no items at all. Finally after several different calls, they took off the "late fee" but I still have to pay $18.96 because you only get a partial refund. That is not right. Credit card was cancelled immediately. No more of Zulily's ignorant refunds.
Desired outcome: $18.96 for nothing
Zulily
-
Deliveries Scottsdale Arizona
I am filing a complaint, not with Zulily's products but with the postal service, ups, trac, and delivery update notices that Zulily sends. I have used Zulily for several years and have always been pleased with the products I have received but the delivery service is terrible. I believe at this point Zulily has been around long enough to correct this problem for its customers. Amazon does - when you order something it either comes or Amazon lets you know if there is a problem.

As of recently I have ordered over a thousand dollars in items, including school cloths for my niece. I have no problem with how long it takes, but please please correct the tracking information! I live in an apartment building, which is vulnerable to stealing. Twice this week I have received emails stating items from UPS have been delivered. Not so - and what is worse you cannot find out because the tracking information is never correct. You cannot speak to a live person, and when you do a chat it tells you to look in the bushes of your front yard. There are no phone numbers, and when you "click" on tracking for UPS, it just shows the same thing that the items were delivered, when in fact they were not! This is very stressful and causes a lot of anxiety for your customers. Then some items show they are at the post office, but again try calling the post office, they never know either, even though they sent me a message stating it was delivered! Then there is something called "trac ..." and items just show up, with no notice. I have items from 3 weeks ago, and when I go into my account it shows that I have received these items and if I would like I can print a "return label" the problem is I've never got them!

If it takes a while to deliver that is fine with me, but as of lately I have made a career of trying to track down all of these packages I supposedly have received. I ask you, please please work on your department that sends out these messages and the vendors you use to send the correct information. As of now I am not going to order anything from Zulily anymore! I would like some confirmation that this issues is going to be resolved.

Thank you for looking into this,

Susan Capoccia
480 797-1571
4387 N Parkway Ave, 638
Scottsdale, AZ 85251
[email protected]
Desired outcome: Fix Tracking! I'd like to get my packages, when the tracking department and the delivery vendors send me a message that it was delivered, WHEN IT WAS NOT!
Zulily
-
Zulily Canada's referral program is a scam
I've shopping on Zulily Canada for quite some time. Even though a few things I bought were either very low quality or overpriced, I was overall happy with Zulily, so I recommended Zulily to people by sharing invite and event links. Zulily promised to automatically add invite credits for qualified referrals. However, the invite credits never came automatically, and it was a hassle to get back the missing credits. And I was only successful in retrieving part of the credits - Zulily Canada stills owes me invite credits. Therefore, I think Zulily Canada's referral program is a scam.

I shared invite and event links in May and June, and people joined Zulily through my links - I could see new referrals showing up on my invite list. If someone made a purchase, the user's status would change to "Placed an order. You'll earn CAD$40.00 when it ships!" When an invite's order shipped, the invite would be gone from my list. Since I've been keeping track of my invite list, I would know if any of my invites have placed orders and if their orders have shipped.

So far at least five of my invites have made purchases and their orders have been shipped. However, the promised CAD$40 credits have never shown in my account automatically. Every time I had to contact customer service to get back the missing credits. But still, out of the five qualified referrals, I so far have only received credits for 4 of them. I'm still waiting for my invite credits for the referral whose orders were shipped most recently - and I've sent several emails to no avail.

As for the credits that I did manage to get back, for each request, I had to send at least two emails because my request was never responded directly the first time - most of the time the first reply that I received was a standardized template asking me to call Zulily's 877 number. I totally don't understand why - as a customer, I'd expect to receive the same level of services whether I contact Zulily by phone, via email or live chat, right? Every time when I was directed to Zulily's phone service, I'd wonder if the CSR, instead of trying to solve the issue, was just trying to get rid of me by passing my request on to someone else.

After a few frustrated email communication, I one time decided to contact CSR via live chat, but it didn't turn out to be any better. I was asked so many questions and given so many excuses, and I had to show some photos to prove myself to finally get back the missing credits - imagine if I were talking on the phone, how would I be able to show photos?
I took part in other companies' referral programs before, and never had problem with receiving the promised rewards - everything was done automatically without the client asking. So I don't understand why Zulily cannot automatically add the promised credits, and why the CSRs that I contacted were so unwilling to help me get back the missing credits. The only explanation that I can think of is that Zulily's referral program is a total scam. Otherwise, what can explain all the hassles that a customer has to go through to get back the credits deserved?

My experience with Zulily's referral program was very frustrating, disappointing, and discouraging. As a result, I've stopped sharing Zulily's event links, and I'm considering not using Zulily any more myself.
Desired outcome: Add the invite credits due
Zulily
-
Order # 9048660497; shipment # 13214338; associate elisa ampuero-dole diced peaches + mixed fruit 16 x 4 oz
Received the above on June 29, 2021. The carton/box was wet and soaked with fruit juice. Several cups were open and contents didn't look good; had to discard them. PLEASE REPLACE THE PRODUCT. Shipping of replacement should be FREE; I paid almost $20 for 2 small items: the Dole Fruit Cups and Kleenex Go Packs Facial Tissue. This never happened before (boxed items + other items). I may re-consider ordering BOXED because of your shipping cost. Thank you; I hope to receive the fruit cup replacement soon.

LYDIA ASTORGA
(301) 567-8872
[email protected]
Desired outcome: Replacement of damaged Dole Fruit Cups
Zulily
-
Delete my account
I have shopped with Zulily for well over 10 years. The last few years product quality and customer service have gone downhill. A few weeks ago I chose to delete my account and realized I wasn't able to delete my own account and personal information with the instructions Zulily provides, therefore, chose the second option of emailing Zulily customer service. After many emails (which I still have) and being put on a runaround I finally received an email stating it will take up to three days but my account will be deleted. Weeks later my account is still not deleted and Zulily has not responded to my emails that have stated this job is still not done and would like to speak to a manager or someone who can do this job professionally. I no longer give Zulily permission to have any of my personal information and want my account deleted with all personal information and the company holds on to even after numerous requests to delete.
I've attached a photo of one of Zulilys responses stating they will have my account and personal information deleted - which has not been done!
Desired outcome: DELETE MY ACCOUNT ONCE AND FOR ALL
Zulily
-
magazines
ordered Highlights magazine 11/28/20 and first issue was to arrive 01/2021. The magazine never arrived however under orders it indicates delivered. I have contacted Zulily several times since January and was told it can take 6-8 weeks for the magazine to arrive. Once again I called customer service, spoke with a supervisor (Ashley) on 03/25/21 who stated she will contact the manufacturer. I responded on 04/10/2021 for an update and never received an email back, however I was told one was sent. Today on 05/03/21, still no magazine and I was told the concern would be reopened, I didn't know it was even closed especially considering there has been no resolution.
Also I expressed my disappointment with the clothing merchandise as it seems it's the same products just recycled. Thank you, Laura Dixon
Desired outcome: I want the magazine delivered and the start of the one year subscription to start on the day of delivery
Zulily
-
Over charging and taking extra payments
They have my account so messed up. I am getting charged for cancelled items and being charged multiple times for the same purchase. They have a "smart Pay", option. They take payments even if your item was cancelled. The balances are not visible to the customer. The bookkeeping is so confusing and no help from customer service. I spoke to 7 representatives and 3 supervisors. Noone has a clear, understanding of the "pending, holding, or payment" procedure and the bank! They say pending, my bank says the money was taken, period!
Desired outcome: Recovery of funds taken. Compensation for mental anguish and stress. I just had surgery and have been dealing with Zulily and my bank. Causing a near hospitalization. They will not cooperate and continue to lie and take my money.
This review was chosen algorithmically as the most valued customer feedback.
From Sep, 25th to date I'm still sending products back with approximately 1, 500 paid in full. I'm only going to mention received switched products. Sept 25th shirt order # 5039076633 Oct 6th earrings order # 9039523159 Oct 23rd 2 shirts order # 9040232013 Nov 13th T shirt order # 3040990554 Nov 13th coat order #3040990554. This also just happen to my...
Read full review
Zulily
-
Packaging
Ordered two (2) separate quilt sets...one full/queen, one queen. First one came in..supposed to be queen..they sent me king. Received credit for it and I kept it..I made it work, BUT, the full/queen came in as a "queen" for my other bed which is a full size. No way I was going to make that work. I called and was told they would not credit me..I had to return it.
Always wanted to get merchandise from Zulily only because everything looked so nice, BUT I will never again. I consider this to be false advertising. Either you have what I want or you don't You have my cell #..a simple call would have been much appreciated. I would have said either yes or no, that's all.
I do NOT recommend them and I will tell my friends and family NOT to buy from them unless they want to receive the wrong merchandise!
(order #'s 8115580 & 9010932525, name: Martha Cardenas)
Zulily
-
Trying get someone's attention
So I made [review comments] in "review item" and vented out because "I want what I order." Some items where requested in August. I've been patient until now. Under Order Status it shows that such item was already delivered and that's when I hit the roof. I have no patience when there is FRAUD. I follow all the suggestions given on the Zulily site to no avail. To make matters worst when I called Help Center at. 1-877-724-0535 an answering machine with male voice says..."the person you're trying to reach at this time is not abatible [whatever] try your call again later ..." click and then the same male voice says something in a foreign language and then ... click ... repeat the same thing again in English. So it's nothing but a loop recording.
This review was chosen algorithmically as the most valued customer feedback.
I would like to know where is my order from june15th. You claim ups picked it up... Ups doesn't have it, as tracking order is not theirs. I stay on the phone for an hour and a half,. 2 notifications this week says arrival. July 10th before 9pm. July 11th, again call, now, no one knows where package is, with 3 different people spoken to, with 3 different...
Read full review
Zulily
-
emails
Hi
l have received an item from zulily which was broken on arrival, i have sent 7 emails all to your various email addresses on your site but none of them are accepting my emails, they keep coming back saying emails are having work done or something, very annoying, making a phone call from england would be far too expensive,
order no 8029930370 wooden santa
mrs susan watson

this item came in 3 peices totally broken, i need to know how to send this item back and get a refund please.
Zulily
-
not a family friendly website any more... foul language all over the website!
I started noticing a couple of years ago or so the use of foul language started showing up on products such tees, mugs, tea towel, etc. ( The "S" word) Gradually, the "F" word started showing up sporadically and now it is everywhere all the time. Your web site used to be family friendly and sad to say, it no longer is. Oh, I forgot the "B" word too, what might be next, the "C" word?
Also, I noticed when you first started selling "Personal" products the pictures were discreet and now you are actually showing pictures of some of the items on the main page. I have to ask, "What's Next?"
I hope your site decides to get off this slippery slope. You have great products, great prices, AND AWSOME CUSTOMER SERVICE! I would hate to stop using your shopping site, but I will if this trend is not reversed.
Zulily
-
kate spade sunglasses
Received item damaged. Says non returnable. Damaged item and paid $50 for them. Would like my money back. I cannot afford to pay that much money and have nothing but damaged item to show for it. I shop with Zulily often and have never had to complain.. But due to this item I am not happy with their site. Will be very care with my next orders and what I do order from them.
Zulily
-
31" st. francis garden statue
I was ordering for a friend. The item was delivered last Friday, 8/9/19. The box was opened and the tape all twisted, there was no lid, no interior packaging or paperwork. At the bottom of the box was crumpled trash (bags from walmart) etc. The statue has a huge piece missing from the back, but funny the broken piece was not in the box. This box could not be reused and because of the damage and the size, I put it outside (the statue is in my house). I called Zulily, there were very nice and told me not to bother returning it as it was not possible in its current condition and to go ahead take pictures, but it was ok to dispose of the box. She told me there were no more in stock and she would have the resolution team issue the refund to me. She transferred me to them and they agreed once they received the photos. I have received not less than 5 emails with no mention of the refund etc. They said there were no notes. I would like a full refund and the 2nd payment to be stopped. This item was 119.99 plus shipping and tax.
Zulily
-
online purchase
I purchased 3 clothing items on the 17th March 2019. Payment was deducted from my visa account immediately. On the 28th March I was notified that my items had been shipped through FedEx and I was given a tracking number. A few days later I tried to track my items but FedEx stated that they had created a label but had not received the goods. I was concerned about this shipment because the last time they sent through my goods with FedEx it was apparently lost in transit. I contacted Zulily to ask that they could just confirm that my goods were moving. Zulily were always quick to come back and tell me how to check my order and when I explained that I had checked my order my further emails were completely ignored. When the time frame came for my goods to be delivered I was told that my goods were lost in transit and that my account would be credited and because of the inconvenience they would give me a $10.00 credit. Now I feel something a bit fishy is going on here. Why did they make no attempt to contact FedEx? From everything that happened I have a strong suspicion that my goods were never sent and I was never going to receive them. If this is the case they have had my money for over 1 month and although it is only a small amount if this is a common practice it has to raise some very serious questions. If I do not hear anything from my complaint here, I will definitely be taking this further. Zulily order number :7021161985. My name is Helena Whitty [email protected] au
Zulily
-
extremely disappointing experience all around.
I emailed this to Zulily, it was ignored:
On January 8th I ordered a HearthSong Secret Garden Make an Entrance Doorway Curtain for my young granddaughter. (order #8018908242) I received a confirmatory email stating that the item would be shipped by 1/20/19. That sounded fine; her birthday is February 14th.

By 1/22, I was beginning to wonder why I hadn't heard anything from Zulily. So, I called customer service to find out the status of my order. The service representative said the tracking showed that it wasn't even received at Zulily yet to be shipped out. I started to worry. Customer service lady told me it wasn't unusual (not helpful), and she had no idea when it might be shipped out. I didn't get an apology for the inconvenience (standard professional courtesy). She only said the item didn't have the little "can ship out quickly" rocket on it.

On 1/28 I received an email saying the order shipped, but I didn't receive it until February 13th. Plus, the item was shipped in the cute, original "Secret Garden Make an Entrance Doorway Curtain" box, not inside another box, and so the box wasn't so cute anymore; it was banged up and ripped when it arrived. Not gift-friendly. It looked like it was a yard sale item.

After I got my order, I received an email asking what I thought of my recent purchase. I told them.

It took 5 weeks to get to me. (If I had known that it'd take so long, I never would have ordered it.)
Updates would have been helpful so I wouldn't worry.
Instead of excuses when I inquired of the status, an acknowledgement of the inconvenience would have been appropriate.
Response from Zulily:

"Thank you for letting us know, what our members think and experience is very important to all of us here at Zulily, I want to assure you that we strive for making it right and are focused on what we can do to make your experience effortless and enjoyable. We're always listening, and we want to hear what you have to say. Please feel free to reach out again with any additional questions or concerns you may have. Dominique F.

Then Zulily emailed that they would like to extend to me a $5.oo credit for my next order of $20.oo or more to make up for the problem with my Secret Garden order.

I emailed a reply to that, and went into more detail about my recent purchase experience. I stated how it should have gone, how customer service should have handled it, how paramount customer service is to me, and that a $5 credit to pacify me was not just insufficient.

I expected a full refund, considering the 5-week wait, shoddy service, and the condition the item was in when it arrived. I stated that I would not shop with them again, and I would take my complaint to review sites online for prospective customers to see.

That email was deleted by Zulily instead of replying to it, hence for that part of the conversation I rely on my memory, but that's the gist of it. Zulily sent a separate response with a phone number to call if I wanted to speak to a manager or "supervisiors" (spelling not mine). But by then I was fed up and now I'm finally ready to get on social media and tell my story of dissatisfaction with Zulily.
This review was chosen algorithmically as the most valued customer feedback.
I had a smart pay payment on Dec 23 and it did not go thru till the 24 th for some reason. Anyway it has gone thru and it is still showing that I owe them money and I can not make another purchase until this is resolved . I have called and emailed with a copy ofpaypal showing the money has been made. I have store credit I can not use until this is taken...
Read full review
This review was chosen algorithmically as the most valued customer feedback.
Have occasionally ordered merchandise from Zulily over the years. Never had any problems with returns and subsequent refunds to my credit card account. On December 2, 2018, I ordered a few different jackets/cardigans as sizes/fit can be variable in women's clothing. And I was going to choose one or two to keep, return the ones that did not fit - like any...
Read full review
This review was chosen algorithmically as the most valued customer feedback.
Today I received a plastic Zulily shipping bag that contained a pair of shoes in a shoebox that was almost destroyed because it had no protection inside the bag (order number 6004072195). Miraculously, the shoes were not damaged. I store the shoes that I wear only occasionally in their own boxes because it protects them and makes them easily identifiable...
Read full review
We are here to help
16 years' experience in successful complaint resolution
Each complaint is handled individually by highly qualified experts
Honest and unbiased reviews
Last but not least, all our services are absolutely free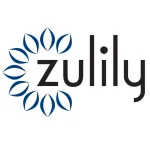 Zulily contacts