Overview of DealDash customer experience
DealDash, an online auction platform, has been the focus of numerous discussions on our platform, ComplaintsBoard.com. Drawing upon various customer experiences, we provide a comprehensive overview of DealDash's products and services.

Primarily, DealDash's model of 'pay-to-participate' auctions stands out. Consumers often highlight the thrill of bidding on a variety of items, from household goods to high-end electronics. The opportunity to acquire these products at a fraction of their retail price appeals to many of our users.

However, some users express dissatisfaction, citing instances where the final auction prices exceeded the retail value of the products. This aspect of DealDash's service warrants attention, as it may impact a bidder's overall experience and the perceived value they derive from the platform.

The 'Buy It Now' feature, allowing users to purchase an item at its regular price after an unsuccessful bid, is praised for providing a safety net. By refunding the bids used during the auction, DealDash reassures users that their investments are not entirely lost, which is a well-received aspect of their service.

Nevertheless, complaints regarding DealDash's bidding system are not uncommon. Users mention cases where the auction process feels drawn out due to the bid timer resetting after every bid. This perceived lack of progress leads to frustration for some consumers and might dissuade them from future participation.

The DealDash mobile application is lauded for its intuitive and user-friendly design. The ability to participate in auctions on-the-go caters to the modern, busy lifestyle of many consumers. However, instances of app crashes and glitches have been reported, hindering the bidding process for some users.

Customer service at DealDash has a mixed reputation. While some consumers commend the prompt and helpful responses they received, others report unsatisfactory experiences, citing delayed responses and issues with bid pack refunds.

Overall, DealDash presents a unique online shopping experience that is both entertaining and potentially rewarding. However, concerns over bidding system mechanics, occasional app glitches, and inconsistent customer service responses suggest areas for improvement. It's important to note, though, that DealDash seems committed to resolving consumer complaints and enhancing its services, demonstrating a dedication to customer satisfaction.
Newest DealDash complaints
DealDash has left an official reply on this complaint.
Deal Dash
I was curious to see what Deal Dash was about as I have been seeing the commercials on television. I signed up for a FREE account and nowhere did it say that I would be charged. A few minutes after I put in my card information and opened my account, I was alerted that a charge of $30 was charged to my account. I did not bid on anything and this is not acceptable to be charged for something without knowledge. THIS IS HOW A SCAM WORKS!
Desired outcome: To refund the $30 that was charged to my account
DealDash has left an official reply on this complaint.
Unauthorized Charge
Hello I signed up for dealdash for the first time. Didn't even buy anything or make any bids, just scrolled through the items. Next morning was checking my bank account and saw I was charged $33? I don't understand how that happened, but I have since deleted my card from the website and would appreciate a refund. There should be something that very clearly states you'll be charged money.
Desired outcome: Full refund.
The complaint has been investigated and resolved to the customer's satisfaction.
DealDash has left an official reply on this complaint.
Unauthorized Charge
On Nov. 9, 2023, DealDash charged $30.00 to my account without my authorization. This occurred as I was merely following the system prompts to create an account - I did not bid on nor select a single item nor a bundle of "bids".

I want the money refunded to my account immediately.

Additionally, it would be appropriate to provide an answer as to why DealDash neither acknowledges their intent to charge nor prompts users with an "accept these charges" window prior to establishing the account.
Resolved
This complaint has been resolved automatically due to user's inactivity.
Is DealDash legit?
DealDash earns 86% level of Trustworthiness
SAFETY NOTICE: ComplaintsBoard has determined that DealDash has an exceptional credibility, near-perfect reputation level of trust, with a legitimacy rating that is more or less around 86%.
We found clear and detailed contact information for DealDash. The company provides a physical address, phone number, and 2 emails, as well as 6 social media accounts. This demonstrates a commitment to customer service and transparency, which is a positive sign for building trust with customers.
DealDash has received 2 positive reviews on our site. This is a good sign and indicates a safe and reliable experience for customers who choose to work with the company.
DealDash has registered the domain name for dealdash.com for more than one year, which may indicate stability and longevity.
Dealdash.com has a valid SSL certificate, which indicates that the website is secure and trustworthy. Look for the padlock icon in the browser and the "https" prefix in the URL to confirm that the website is using SSL.
Our scan shows DealDash website is free from malware and phishing activities, which are types of online threats that can include viruses, worms, Trojan horses, ransomware, and other malicious code, as social engineering tactics used to trick users into sharing their personal information.
Dealdash.com has been deemed safe to visit, as it is protected by a cloud-based cybersecurity solution that uses the Domain Name System (DNS) to help protect networks from online threats.
Dealdash.com you are considering visiting, which is associated with DealDash, is very old. Longevity often suggests that a website has consistently provided valuable content, products, or services over the years and has maintained a stable user base and a sustained online presence. This could be an indication of a very positive reputation.
DealDash as a website that uses an external review system. While this can provide valuable feedback and insights, it's important to carefully evaluate the source of the reviews and take them with a grain of salt.
Several positive reviews for DealDash have been found on various review sites. While this may be a good sign, it is important to approach these reviews with caution and consider the possibility of fake or biased reviews.
DealDash website is deemed to be popular and indicating that it receives a high volume of traffic. It is important to be cautious when using a highly trafficked website, as it may be a target for cybercriminals looking to exploit vulnerabilities or steal personal information.
This website offers payment methods that provide the option for customers to get their money back, which could be a positive indicator of the company's commitment to customer satisfaction.
Dealdash.com appears to have online shopping features, it's important to know that the platform supports an extensive range of payment methods, making it convenient and easy to complete your transaction. The payment procedure on the website is also relatively simple and straightforward, ensuring a smooth and hassle-free experience for buyers.
However ComplaintsBoard has detected that:
DealDash has been found to only resolve 33% of 10 negative reviews, indicating a lack of commitment to addressing customer concerns. Many customers have experienced long wait times for responses or resolutions, unhelpful or inaccurate answers to their questions, and a lack of follow-up or updates on the status of their issues.
DealDash protects their ownership data, a common and legal practice. However, from our perspective, this lack of transparency can impede trust and accountability, which are essential for establishing a credible and respected business entity.
The website associated with DealDash sells gift cards, but it's important to be cautious when making a purchase. Verify the gift card's value and expiration date, check for customer service contact information, and use a trusted payment method.
Our verdict: DealDash is a recommended company with a good reputation for trustworthiness and reliability, but their 33% Resolve Complaints rating is a cause for concern. We recommend approaching their services with caution and reading complaints and reviews before making a decision.
The complaint has been investigated and resolved to the customer's satisfaction.
DealDash has left an official reply on this complaint.
Deal Dash charging PayPal account.
I went in to look at Deal Dash and it immediately wanted me to make an account before I could look at anything. I thought I was only linking my PayPal account. Normally if you're being charged, PayPal has a popup box stating what I'm being charged - this did not happen, and the next think I knew I was charged $30.00. I tried to email Deal Dash, but the email was returned as undeliverable.
Desired outcome: I would like my money back.
Resolved
This complaint has been resolved automatically due to user's inactivity.
The complaint has been investigated and resolved to the customer's satisfaction.
DealDash has left an official reply on this complaint.
Bidding Process
It may not be illegal and an overt scam but bidders beware -- you should read everything on that site very carefully. In order to bid you must buy bid packages, usually around 13-15 cents per bid for packages of dozens to hundreds of them. But for some bundled items, especially in electronics, which can raise the buy-it-now value beyond even market rate, you will lose your bids if you don't win. So if you have spent several hundred dollars buying bids and the item was won by someone else for several hundred dollars, even if you won, you could well have bought part or even all of the bundle for less money. Even the buy it now for gift cards can have double the actual value. As I see it, I am better off at other sites like eBay and Etsy for items that interest me. I wish I hadn't tregistered for the site let alone bid for things.
Resolved
This complaint has been resolved automatically due to user's inactivity.
The complaint has been investigated and resolved to the customer's satisfaction.
DealDash has left an official reply on this complaint.
buying bids
I went on the deal dash site today, morning of 8/12/2023 just to check it out and the next thing i knew they charged my pay pal account $30 for buying bids. I dont use this site and i never intended to buy any bids i was just looking into maybe using the site. I never intentionally purchased bids I am a senior citizen 73 yrs old and not at all familiar with how these things work and made a mistake today.
Desired outcome: $30 refund to my pay pal account or other method of reimbursement.
Resolved
This complaint has been resolved automatically due to user's inactivity.
The complaint has been investigated and resolved to the customer's satisfaction.
DealDash has left an official reply on this complaint.
Sign up "fee"
I signed up for deal dash and when prompted I added my PayPal, not thinking I would be immediately charged 70$! I thought I was simply linking my account! Your page is misleading, it never took me to a page that said "review your purchase" or anything! Or even that I was being charged money! I'm panicking now because I don't have that kind of money to waste!
Desired outcome: Refund please!
Resolved
This complaint has been resolved automatically due to user's inactivity.
The complaint has been investigated and resolved to the customer's satisfaction.
DealDash has left an official reply on this complaint.
Joining
I read thru the info Question & answers but what it doesn't say is the price that they charge to join. They say how much to buy the item when you are bidding, but when you begin it says here are your free bids. So I tried to get in the bidding, but there are experienced bidders & they win. But after I got out, Then it said we billed your card $72.00. That is too much! I think they should say the price to begin with. Can I get my money back?
Desired outcome: To get my money back.
Resolved
This complaint has been resolved automatically due to user's inactivity.
My Experience with DealDash: Tips and Tricks for Winning Auctions
I've been using DealDash for a few weeks now and I've learned a thing or two about how it works. First off, there are some users you should avoid bidding against. They'll bid 5000 times for a 3000 bid pack, which just doesn't make sense. And as I've moved up in levels, I've noticed that the same user always seems to show up and bid 500 times on a $100 item. I tested my theory by dropping out of an auction and sure enough, that user dropped out too. It's like they're watching and waiting for me to leave.

Now, I have won a few decent items on DealDash, but most of the stuff is cheap and not worth the 3k, 1800, or 1080 bids that people are willing to spend. And don't be fooled by the initial offer of a few items for a penny. My friends and I set up different accounts and we all got the same deal. It's just a way to get you hooked.

I also learned the hard way not to send out referral codes. I did it once and it messed up my bidding. My friend dropped one bid on a few items that I had set up in my bid buddy for 6-8 hours and it blocked me from bidding on those items. It's not worth fighting with your friends over stuff you want.

But at the end of the day, an auction is an auction. Whether you're bidding against a friend or a foe, as long as you both keep the same accounts, you'll be blocked from joining the same auctions for life. And that's just not fair.

One thing I have noticed is that it's easier to win items at the beginning of the week. Once I hit 38 items in a week, it became almost impossible to win anything because you can only win 50 items in a week. And some people exchange items for more bids, which just seems crazy to me. I saw someone spend 36,000 bids on a 9000 bid pack. Who can afford that many bids? It's like the DealDash employees are the only ones who can win auctions with that many bids.

Overall, DealDash can be fun and you can win some decent items if you're lucky. But just be careful who you're bidding against and don't get too caught up in the hype.
Dealdash Review: Fraudulent Activities and Unfair Business Practices - Beware of the Risks Involved
Dealdash has been in hot water lately with complaints filed against them with the FTC and Attorney Generals in several states, including Pennsylvania and Massachusetts. There was even a class action lawsuit filed against them in Minnesota. It's clear that Dealdash has been engaging in fraudulent activities and unfair business practices that have resulted in consumers losing thousands of dollars. It's important to do your research before using this site and to be aware of the risks involved.

If you're still considering using Dealdash, it's important to note that they do offer some incentives for new users. For example, they may let you win an auction for just one or two cents soon after you purchase your first bid pack. However, this is just a set-up to lure you in. After you win that first auction, you may be tempted to purchase more bids, but you're unlikely to win anything else. This is because Dealdash is designed to make it difficult for users to win auctions once they've already spent money on bids.

My husband and I both won our first auctions for just one cent, but we quickly realized that this was just a ploy to get us to spend more money on bids. We never saw the same items up for auction again, and when we asked about it, we were told that those items were only available to first-time users. This is a clear example of Dealdash's deceptive practices and why you should be cautious when using this site.

In summary, I strongly advise against using Dealdash. There are too many risks involved, and the company has a history of engaging in fraudulent activities. If you're looking for a legitimate auction site, there are plenty of other options out there that are much safer and more reliable. Don't become another victim of Dealdash's unfair business practices.
DealDash Review: Don't Believe the Hype - You Could End Up Spending More Than Retail Price
This website, DealDash, is all about bidding on auction items. But what you need to know is that you're not just buying the item, you're buying the ability to bid on it. Each bid is worth a certain amount of money, and there could be hundreds of other bidders all paying for the same thing. Some users even pay a higher price or a membership fee to have the computer bid on their behalf, giving them an advantage over others.

But the real problem with this website is that you could end up spending a lot of money and never actually win anything. I know from personal experience - I spent $160 and didn't win a single auction. I even stayed up late at night to try and win, but the bidding just kept going and going. And the price point they advertise doesn't include all the money you'll spend on transactions just to bid. When you add up all the money other bidders are spending, the real cost is way higher than what you could buy the item for retail or even online.

It's easy to get caught up in the excitement of bidding and think you can win an auction for a low price, but the reality is that most people end up spending more money without ever actually winning. It's like going to a casino and expecting to win big on a slot machine - it's just not realistic.

So my advice is to not believe the advertising and don't expect to actually win anything. If you go into it with that mindset, you won't be disappointed. But if you're looking for a reliable way to buy items, I'd suggest looking elsewhere.
DealDash Review: A Fun but Risky Way to Bid on Items Online
DealDash is a website where you can bid on items using tokens that you purchase. It's like a game where you try to win something for a low price, but it's not as easy as it seems. You have to be careful because you can end up spending a lot of money without actually winning anything.

The bidding process is simple, you just have to click on the bid button and hope that you're the last one to bid before the timer runs out. If you win, you have to pay the final price of the item plus the cost of the tokens you used to bid. This means that you can end up paying more than the actual value of the item.

The site gives away tokens generously to keep you bidding, but you have to be careful not to get caught up in the excitement and spend more than you can afford. It's easy to lose track of how much you're spending, especially if you're bidding on multiple items at the same time.

Most of the items on DealDash are good quality, but they're not necessarily things that you need or want. You can trade the items you win for more tokens, but this just keeps you in the cycle of bidding and spending money.

The reality is that DealDash is like a slot machine. You can win big, but you're more likely to lose. The site is honest and fair, but it's designed to make a profit. If you're looking for entertainment and don't mind spending money, then DealDash might be for you. Just remember that whatever you win for pennies will cost you dollars in the end.
My Experience with DealDash: Misleading Ads, Unfair Treatment, but Legit Products
So, I gotta tell you about my experience with DealDash. I remember when I first stumbled upon their website and I was like, "Whoa, this looks like a sweet deal!" You know what I'm saying? I mean, their commercials were all over the place and they made it seem like you could get all kinds of stuff for super cheap. But let me tell you, it wasn't all sunshine and rainbows.

I remember filing a complaint with the FTC because their commercials were straight-up misleading. They would say stuff like, "I got this thing for $10 when it's really worth $100!" But they conveniently left out the fact that you have to buy bids in order to participate in the auctions. And let me tell you, those bids can add up real quick. I had to email and talk to their customer service people a bunch of times before they finally added a little disclaimer at the bottom of their ads. Like, come on, man.

But my biggest issue with DealDash is the way they treat newbies like me. I mean, there are people on there who have been bidding for years and they have a never-ending supply of bids. Meanwhile, I'm over here trying to make my bids last as long as possible. It's just not fair, you know? I complained to their customer service people about it, but they just kept telling me they would pass it along to the higher-ups. And don't even get me started on how I would see the same items from their website on eBay for way cheaper. Like, what's up with that?

But I will say this, their products are pretty legit. I was able to snag a robot mop for my church for only $40 plus bids. And let me tell you, that thing works wonders. We're thinking about getting more of them to replace our cleaning crew. So, yeah, their products are definitely worth checking out.

Overall, I'm not super impressed with DealDash. I haven't heard anything from the higher-ups about my complaints, so I'm not holding my breath. But if you're willing to put up with the bidding wars and the old-timers who seem to have an endless supply of bids, then you might be able to score some sweet deals.
Deal Dash Review: Is It Worth the Hype?
Deal Dash is a website that promises you a win with your first bid pack, but be careful, they might just be trying to get you hooked. I was able to win three $10 gift cards for only 5 cents, which was a great deal. However, when I tried to bid on bigger items, I noticed that the competition was much tougher. I decided to purchase two more bid packs for a total of $76, but I still couldn't win anything.

I started to wonder if Deal Dash was using bots to boost their own auctions, so I installed a chrome add on called "Bid Ninja". This add on shows you how many people are bidding on an auction, how many times they've won in the past, and how much money they've spent on bids. I highly recommend using Bid Ninja or something similar before spending any money on Deal Dash.

While it's understandable that Deal Dash needs to make money, I noticed that some people were using over $200 worth of bids for a $700 camera. One person even used 14,000 bids for a single auction, which is equivalent to $1,680! It's hard to say if Deal Dash is using bots or not, but it's definitely something to keep in mind.

My advice is to check out auctions using Bid Ninja before registering and spending any money on Deal Dash. Pay attention to who is winning and how much they're spending. If you do decide to purchase something, start small and cut your losses if you don't win. Overall, I would recommend saving your money for Black Friday or Cyber Monday instead of risking it on Deal Dash. If you do win something, it might be a good deal, but more often than not, you'll end up spending more than you bargained for.
DealDash Review: Low Percentage Gambling or Worth the Time and Money?
I recently tried out DealDash and had to purchase bids in order to get started. Luckily, there was a half price sale going on and I was able to snag 500 bids for only $30. However, as I started looking at recent auction winners, I quickly realized that most people were spending way more than 500 bids to win anything worth more than $30. In fact, the values listed for the products being auctioned were much higher than what you could find them for elsewhere. For example, a simple stocking cap was listed at a buy it now price of $50, a two-pack of underwear was $95, and a pair of flip flops was $88! The only items that seemed to be priced correctly were gift cards.

I decided to try my luck and bid on a few auctions. After spending 350 bids, I was able to win a $50 gift card for only $1.38! However, my remaining 250 bids didn't get me any more wins, so that gift card actually ended up costing me $31.38. To make matters worse, I later found out that the Wilson & Miller store gift card I won was basically worthless. The store only had about 35 products listed, and every single one of them was grossly overpriced. The cheapest item available was a set of 3 stainless magnetic parts trays listed for $95, when I already owned an identical set that only cost me $8. After doing some research, I discovered that most of the products being auctioned on DealDash were actually from companies owned by the same people who owned DealDash.

Despite this learning experience costing me $31.38 and about 8 hours of my time, there was some good news. I reached out to customer service and they immediately refunded my original bid pack and even converted the gift card into 300 more bids. So, I was back where I started with a pool of bids to use on the site. I'm sure I'll end up attempting to win something again, as the site is very addictive and time-consuming. However, I do recognize that it's basically low percentage gambling to win items that I could just buy and save myself a bunch of time.

Update: With my pool of 300 bids and a little more experience with how the auctions work, I was able to win 200 more bids. Unfortunately, those bids didn't end up winning me anything. However, since I got most of my money back, the experience only ended up costing me $6.39. I spent quite a few hours on the DealDash site, but ultimately ended up losing to people who had more bids to spend than I did.
DealDash Review: A Total Rip Off - Don't Waste Your Time or Money!
This website called DealDash is a total rip off! I really wish I had listened to the honest reviews on here before getting involved. If you don't have a lot of money to spend and a lot of time to analyze the other bidders and their trends, then DO NOT GET INVOLVED. I bought some bids because they guarantee that you will get your money back or win something or replace your bids. After trying with the first batch and failing, they replaced my 221 bids. On the second try, I applied all the bids at once using their recommended auto-bidder. I gave them 221 bids to use on a $17 item and still didn't win?

The 221 bids cost me $30 to buy, so I spent $30 to buy an item at $17 which at $17 is a discount, but by the time you add the bids to the item cost, you spend $47 for something I could have purchased on Amazon for $34 and it would have taken up 10 minutes of my time. They say that shipping takes several days or weeks in some cases on DEALDASH, whereas Amazon offers free shipping in 2 days.

I don't know about your time, but my time is valuable. I want to spend my time with family and friends when I am not working, not having to analyze the bidding system, and jump on and off checking to see how many people are going to be bidding on an item at a certain time. They brag about the auto-bidder being the way to go, but I used it on 11 different auctions and got nowhere.

Now they refuse to return my money using the 90 day loophole, which if you are new and learning the system and want to buy something you like, is really frustrating. All items are not always available, very few items to bid at at one time, and some take weeks to return. Then they ask you to try again by giving you the bids back again, and now I may have opened up the garbage, taken $30 out of my wallet - which is 2 hours of work for me, and just thrown the money in the garbage. I am out of money and lots of time. Don't waste either!

By the way, I only write reviews when I am really happy with something, or have experienced something so awful that I try to prevent another from going through the same. I have no dog in this race, except to try to save another like myself to fall for this. I am sure some people have been successful in buying items at discount prices, but I know first hand how many bids it takes to "win" that item, and THAT is where the cost comes in. MOVE ON!
DealDash Review: Deceptive Practices and Unauthorized Charges
Warning! Before you give any credit card or money transfer information to DealDash, make sure you read everything you can about them. I was curious about how they could sell items so cheaply, but I made the mistake of not reading the "How this site works" section before I started. They had a fake intro that said there would be no charge for the "show me intro," but I soon found out that wasn't true.

I saw that you had to buy "BIDS" to participate in auctions, but they gave you a small amount for free. I think they charged 12 cents per bid after that. I looked through the intro and decided it wasn't for me. I clicked off the website and uninstalled the app from my phone in less than five minutes.

Then, I got a text from PayPal saying that DealDash had taken $72 out of my account. I also got a text from DealDash showing a charge for 600 bids! I was off the site and never saw any items up for sale or bids. I've never come across such deception in all my years.

I called the number for DealDash, but my phone flashed "Suspected spam," so I hung up immediately. I called PayPal, but they were closed after 6:00 p.m. I called back on the DealDash phone number and got a gentleman who spoke clear English and helped me. He said he would reverse the charges on PayPal for the first offer to buy, which they said I made, but how could I? I wasn't even on the phone! I clicked off the site and never saw anything for sale. That's very deceptive.

Anyway, PayPal did show a credit for $72. Imagine if I hadn't called them so quickly and demanded my money back and to cancel any account under my name. How many people have been scammed by this ruthless company that's making so much money off of innocent people? They can afford to give you a $400 barbecue for $40, like I saw on TV, and it makes you curious. But don't try this site. You will most likely get ripped off.

I would like to hear other people's reviews if they were real, but I can't imagine how this company can have a four-star rating with this kind of attitude and ruthless ripping off people. Good luck to everyone. Stick with eBay. They guarantee your purchases through PayPal, and if anything goes wrong, you do get a refund without having to deal with suspected spam flashing on your phone when you call them. Never again.
DealDash Review: Frustrated and Cheated Out of Winning $500 Item
I recently had an experience with DealDash that left me feeling frustrated and cheated. I won an auction for a $500 item for only $16 and change, which I thought was a great deal. However, shortly after winning, my account was closed without any explanation or opportunity to pay for the item I had won. It seems that only certain customers, such as paid DealDash employees using auto-bidders, are allowed to win big-ticket items like this.

It's disappointing that paying customers like myself are not given a fair chance to win auctions like this. Instead, it seems that we are only meant to win small items like $10 gift cards. This is especially frustrating given the high price of bid packs on the site. I feel like I was scammed out of my money and my chance to purchase the item I had won.

Despite my attempts to contact DealDash for an explanation, I have not received any response. It's clear that they are not interested in resolving this issue or providing any kind of customer service. It's a shame that a company like this is allowed to operate and take advantage of unsuspecting customers.

I would caution anyone considering using DealDash to think twice. It's not worth the risk of losing your money and being cheated out of your chance to win an auction. Stick with more reputable sites like eBay, where you can be sure that you will receive fair treatment and have a chance to win the items you bid on. Don't fall for the false promises and shady practices of DealDash.
The complaint has been investigated and resolved to the customer's satisfaction.
DealDash has left an official reply on this complaint.
Fake Certification
I won a bid for a moissanite necklace. Not only does it say it's worth 2,499 dollars, which the necklace is $100 anywhere else. But it says it comes with GRA certification of the gemstone. When I looked at the certification given, it was obviously fake. The certification is for a round brilliant cut, while the necklace is a triangle cut. I tried the id given on GRA website, and as I thought, it doesn't exist.
Resolved
This complaint has been resolved automatically due to user's inactivity.
The complaint has been investigated and resolved to the customer's satisfaction.
DealDash has left an official reply on this complaint.
My first time on deal dash creating an account. Did not know I was actually biding.
I was on Deal Dash attempting to create an account. Apparently I was biding and thought I on a practice run threw learning how to on the web site. Apparently I won. Order # A30814561 on 2023-03-29 at 1100hrs. I was charged $30.00 for 235 Bids I do not even know what they are nor what to do with them. Yes I screwed up not knowing what I was doing. I would appreciate a refund.
Resolved
This complaint has been resolved automatically due to user's inactivity.
Frequently asked questions (FAQ) about DealDash products and services
Collect Your Trust Badge
Be recognized for outstanding customer service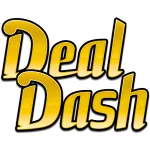 DealDash

contacts
DealDash representative

DealDash
We are here to help
19 years' experience in successful complaint resolution
Each complaint is handled individually by highly qualified experts
Honest and unbiased reviews
Last but not least, all our services are absolutely free