Etsy
-
Selling on Etsy
1st Etsy unjustly closed my shop. 2nd they are holding the money I earned for 6 months, even though all orders are shipped. 3rd they refunded 2 customers this week, even though the orders shipping. So now the customer has the product AND got their money back. In the 1st case they refunded, the closed and refunded within 45 mins not giving me a chance to comment it had shipped. The 2nd case they refunded, I fortunately was in my email when I got the notification. I quickly comment on the case, and directly addressed Etsy to not refund since it had shipped. They didn't read my comment and refunded the customer within 26 mins. I just want my money I earned now and not in 6 months since I've already have to come out of pocket due to the reserves they placed on all my orders instead of pay with the money from my business.
Desired outcome: I want Etsy to give me the money I earned from MY business now and not in 6 months.
This review was chosen algorithmically as the most valued customer feedback.
On May 1 I had an account reserve placed on my Etsy shop. To make it clear none of the risk factors laid out in Etsy's Terms and Services and reasons for why a reserve may be placed on a shop apply to my business. My shop is almost 3 years old. I have not had an sudden increase in sales. I have no open cases or IP infringements. 99% of my orders ship out...
Read full review of Etsy
Etsy
-
misrepresentation of the seller's place of selling
Hi,

I bought an item from GrannysMotif on Etsy; her storefront page says that the seller is from Toronto, Canada. (which she is not)

When initially searching on Etsy for that item, I was in Canada at the time, I used the filter to locate and buy from a Canadian seller. So I was brought to that seller. To my surprise, after buying the item from GrannysMotif and looking at the tracking, I realized that the seller makes and ships items from St-Petersburg, Russia. I believe it is misrepresentation and buyers have the right to know where their items come from before purchasing. I don't think it's right and I think it should display St-Petersburg, Russia on her storefront, it's misleading.

There was some problem with my order, my order was returned to the seller and sent back to me again. I received the item four months after the date of purchase but I wasn't able to leave a review.
Desired outcome: I want the seller to display the true location of her shop on her front page.
This review was chosen algorithmically as the most valued customer feedback.
Ordered a mixture of sizes for my net pots for plants and received ten of the smallest pots.order number [protected] sent two messages to vendor and no answerrr
Read full review of Etsy
This review was chosen algorithmically as the most valued customer feedback.
Hi I just got charged 40¢ Today for nothing really because it doesn't say what I was charged for and I don't even have things for sale anymore so there should be no reason I was charged? I don't have an Etsy plus account and there's no fees I should be paying
Read full review of Etsy
Etsy
-
I never received my order/tracking package details are not correct
On April 6th i ordered a T-Shirt (https://www.etsy.com/listing/536426403/houndstooth-shirt-ricky-costume-bowling). It was estimated to arrive on April 29th because I live in Europe and the package would be delivered from USA.

Three days later I get a notification that my package was delivered but to a completely different address in the USA.

The next day I contacted the seller and they told me that they uploaded the wrong tracking order and sent me another one. But now almost 3 weeks later no update has been made to that package. I contacted the seller again but they told me since the package seems to be delivered I should check with my neighbours or my carrier. I opened a case with Etsy but the case was closed immediately because the package had Delivered status.
Desired outcome: I would like to recieve the package before May 7th if possible, if not i would like a refund so I can try and buy it from another seller
Etsy
-
Unable to contact Etsy support to update my account info
Nearly a month ago, my email, password, and mobile number were exposed on the Dark Web. Fortunately, I was notified via an ID Theft Protection service about the leak and I was able to change my password. I also called my mobile service provider to change my number. So, I've spent the past few weeks changing usernames and passwords on every single website that I use, Etsy.com included.

Unfortunately, the 'brain trust' that invented Two-factor Authorization (2FA) failed to take into consideration that people might not actually keep the same mobile phone number for their entire lives, which causes a migraine-inducing and often insurmountable problem to those who change their mobile numbers (regardless of reason).

The actual problem? When I attempt to log-in, 2FA attempts to send a six-digit code to my old mobile number, which I no longer have access to. And when I try to contact Etsy support, anywhere on their site (no matter the page I'm on), I am automatically redirected back to the log-in page, only to repeat this 2FA nonsense all over again. Enough is enough.
Desired outcome: Update my information, please.
This review was chosen algorithmically as the most valued customer feedback.
Etsy HaynesDistributorLtd will start working on this right away. Your order number is [protected]. We'll email you as soon as it dispatches. Order details Dispatches from London, England, United Kingdom Delivery to David Ponsford 39 Bardenville Road CANVEY ISLAND, Essex SS8 8LL United Kingdom Estimated delivery 16-22 Mar. More info Paid...
Read full review of Etsy
Etsy
-
I bought a juicy couture black wallet
Hi, I bought a Juicy Couture Black Wallet from a seller in Chicago. I live in a suburb of Chicago 40 miles away. She was late sending it out. I contacted her on when she was sending... she said sorry. I received a box that had a Dragon

on a purse with a note saying sorry its late. Well I ordered a Juicy wallet. Now she won't send me the wallet I bought. I bought on Etsy as a guest. She told me to open a account on Etsy for a return of her mistake. So I did. Then she wants me to send her my new account somehow... I don't know how. This is alot to go through for her mistake. I'm a customer and should not have this stress. I am 70 years old. I told her to send me my wallet I bought with 13.00 for the return of the Dragon purse. I would send back asap. I'm not going to steal $13.00 & her Dragon purse... She won't send me my wallet. April 2022.
Etsy
-
Etsy
Etsy is preventing innocent online merchants from doing business simply because they are in Russia or a country that supports Russia. This is wrong and inexcusable to punish innocent people. I am appalled at this behavior and will no longer support Etsy. I have been a long time customer, and placed hundreds of dollars worth of orders in the past year alone. I am boycotting Etsy and encouraging everyone I know to do the same. Shame on them for this disgraceful behavior.
Desired outcome: End this insane ban of Russian sellers and sellers in countries that support Russia.
Etsy
-
Never received order
Unfortunately our mail and a number of other residents was found discarded and destroyed in another town. I notified 2 sellers on Etsy that this happened. First company immediately refunded my account. They second seed geeks, just said maybe my insurance would cover the loss. The order number is [protected]. The total for order was 20.65, 3.50 for shipping. We are speaking about seeds, so I'm not sure if insurance was part of my shipping cost.The date of order is 3/21/22.

Now, I don't know when or where this theft happened, I don't know if it was a postal employee or another; all I know is that my order was not received by me.

I'm asking for a replacement order of what I purchased. I believe this to be fair.
Desired outcome: I would like a replacement of order. I do like what this shop has and will continue to buy from seed geeks if they fix this problem
Etsy
-
Store closed by Etsy
Feb 3, 2022 Etsy closed my store and will not respond to any communication. An email stated I sold licensed items which I did not. I have been an Etsy seller for 7 years and was a star seller which was also removed. I sold handmade surgical scrub hats from my patterns. I have sold over 22,000 hats on Etsy. My store was closed just before Valentine's Day & St Patrick's Day, 2 major holiday sales times which left me with a large amount of inventory and the inability to sell them online. No explanations to customers or response to any of my emails to company.
Desired outcome: Resume selling on Etsy
Etsy
-
Solid gold cross necklace, religious necklace, confirmation gift,
The item stated above was never delivered. I contacted the Seller and claims that the item was dispatched and delivered. However, no evidence was provided about the delivery nor a further investigation was performed. I am trying to contact ETSY without success. It is a waste of time and money. Do not even visit that site. The time was purchased on 28 Nov, 2021
Desired outcome: Please refund
Etsy
-
all funds held hostage!!
sold £800 worth on Etsy over a period of 2 weeks, they've closed my account down and held my funds hostage, they go down due to fees daily so by the time the 5 month period is up I will have lost every bean, do not sell on there they are complete scammers. I've appealed and they basically told me to get lost and stop messaging them! I pointed out that there was many other sellers selling the items that I had listed but non of those were removed in face 1girl had 2 years and 700 odd sales of the same item!

they apparently have a new policy where they can hold your funds for 180 days,

I am contacting a solicitor to deal with this.
Desired outcome: my funds paid back to me
Etsy
-
Watch band
I recently made a purchase on etsy for a watchband thinking I was supporting a small company i the United States. When I had heard nothing about the shipping I checked my order only to find it is shipping from China. If I wanted cheap Chinese made crap I would buy from walmart. Guess I will need to find another site to shop from that supports small United States businesses. Handmade and vintage my arse.
Desired outcome: At least have the items marked as coming from china on the page so we can see it is trash before we buy it.
This review was chosen algorithmically as the most valued customer feedback.
First, Etsy does not provide any way for buyers to contact Customer Support regarding general Web site issues. They do not list a phone number or email address, and you have to be a seller to post in their forums. Second, I was recently shopping on Etsy and when I found that there was no way to change the default collection into which favorites are saved...
Read full review of Etsy
Etsy
-
Unrightful refund despite product arriving at the customer's address with proof.
A customer's package was lost in the mail. They asked for a refund, but since I'm working with a print shop that doesn't do cancellations, and the fact that it's in my shop policies that I don't offer cancellations, I told her that I would send her a replacement instead.

She didn't want this and, a week later, opened a case against me due to non delivery.

I have valid tracking information for both the lost package and the replacement, which by the way has now arrived with the customer. This was not enough for the etsy case and they asked for more proof.

Of course, I instantly messaged my production partner, but since it was friday and they don't work during weekends, I requested until after the weekend to provide further proof, such as the shipping label.

I also had further questions, none of them were answered.

Then, on sunday, despite requesting more time and not having had my questions answered, and the fact that the product had been delivered to the customer on saturday, Etsy ruled the case against me without any sort of explanation, comment or even any information.

I then received the shipping label from my production partner and contacted Etsy Support about it. However, despite now having valid proof, they are adamant that the case has been ruled according to their policies, which is simply not true as I do have valid proof of shipping and they have now ended the discussion about this issue.

It clearly states on their website however, that if I have proof of shipment, which I do, cases can be revised and overturned.
Desired outcome: A refund from etsy to me of the money they've taken out of my balance for the refund they issued to the customer.
Etsy
-
Etsy payment account reserve without cause or explanation
I recently started a small business selling my handmade jewellery on Etsy in October 2021, it's my first business and I'm still learning so I haven't has loads of sales yet. I made my 13th sale yesterday 26/03/2022 and today I received an email from Etsy telling me a payment account reserve of 75% has been placed on my account for 45 days with no cause and no explanation. All the reviews I have to date are 5 star, I always dispatch my orders earlier than stated in my processing times, I have never taken longer than 6 hours to reply to a customers message and I have never had any disputes, chargebacks or refunds. My products are all genuine handmade original designs and I have never had a listing removed or any intellectual property issues.

Why then has Etsy placed a reserve on my account when I have not violated any policies or had any payment or service issues?

I have sent them 6 emails to ask why they are withholding my funds and I can see all of those emails have been opened but ignored.

Is it normal for them to treat people this way? As I have committed no offense I feel like they owe me an explanation. I didn't receive any warning for this and the only details in the email are just informing me what percentage of my funds they have decided to withhold and for how long. A further paragraph states this is either happening because its my first sale (which it isn't) or because I have violated a policy and I should check to see if I have an email about violating policies which I don't because I haven't. I just want them to explain why they decided to do this, otherwise I will have to assume they are fraudulently withholding my funds.

It says they will release my funds if I provide tracking information but I offer free delivery (because etsy says I should offer free delivery) and tracked delivery costs more than my total profit per item. I have attached a screenshot of a list sent to me by Etsy of what I must do to stay in good stead, I already do everything on the list apart from providing free tracked delivery (there is an option for customers to purchase tracked delivery in my shop but I can't afford to offer free tracking) I feel like I'm being blackmailed into offering tracked delivery. Will etsy withhold my funds until I agree to make a loss on all of my sales for the sake or tracking?
Desired outcome: I would just like some customer service. A reply to my email explaining why they have decided to penalise me.
This review was chosen algorithmically as the most valued customer feedback.
My store pargems.etsy.com is blocked without reason since I registered a new bank account to solve the Etsy made problem. No answer to my email, lost of revenue to my company, items fee paid for listing but no services done for it and company name résister on Google to drive my customers to some other Etsy store
Read full review of Etsy
Etsy
-
Items are not received by date shown on invoice
I have purchased several items that are promised by a certain date. After purchasing, I'm informed that these items will be delivered at a much later timeframe. I reached out to a seller about a due date and they claimed they had to hand make the item. When it arrived, it was clearly not handmade.

I can't email or call Etsy For support.

I have closed my account and done with a platform that doesn't provide help when it's needed to the buyer.
Desired outcome: Etsy needs to provide support to the buyer and be accessible through email or phone.
We are here to help
16 years' experience in successful complaint resolution
Each complaint is handled individually by highly qualified experts
Honest and unbiased reviews
Last but not least, all our services are absolutely free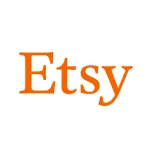 Etsy contacts