This review was chosen algorithmically as the most valued customer feedback.
Hello. I am writing this email because I am very frustrated with the service I have been receiving. I am a very patient person and I have given your loyalty department enough time to fix the problem and they have not done so. I have been told many times the issue would be taken care of but it fails to happen. A year or so ago the directv department somehow...
Read full review
DirecTV
-
Cinema paid movies
We tried paid preview cinema and once the movie began a message box appeared on the tv prompting to call or text if having an issue. We phoned immediately. After working with a rep for over an hour we were told we could watch the next viewing but that time was inconvenient. They offered to to credit for movie and a $10 credit. This was unsatisfactory. I asked for a $30 credit for the inconvenience, frustration and a "date" night wasted. The rep told me she was unable to authorize but her supervisor could credit up to that amount but I'd have to wait until they could call back…more time lost again. Call finally comes with a $15 credit offered. I find this insulting. Is it worth losing a customer over $15 difference?
Desired outcome: A $30 credit as the first customer service rep stated could be given through her supervisor.
DirecTV
-
Trying to get a repair appointment before I expire
As of May 13, 2022, I have tried for 5 straight days to get a repair appointment and the response was always "we don't have technicians in your area for the foreseeable future." Did not matter whether I spoke to customer service or supervisor... impossible to get a repair from a company I pay $2400/yr for satellite service. I finally was given an appointment for May 5, 2035, if you can believe that. I will be dead by then.

AT&T has ruined an already floundering DirecTV (which I have subscribed to for over 20 years), whose customer service people barely speak English, which creates a real problem in communicating clearly.
Desired outcome: I want an appointment to get a piece of defective DirecTV equipment changed out well before I die.
Has anyone else had great trouble getting a repair appointment? I'll bet that DirecTV would be at my door in a few days if I were a new customer awaiting installation of a system. But when it comes to a repair appointment, forget it.
DirecTV
-
HBO free with ATT Elite unlimited plan for wireless phone
I was told by ATT representative to call Direct TV in order to receive thus benefit.

They gave me the number

After 45 minutes on the phone with Direct TV I was told to go yo ATT.com

a website on which I had already tried to accomplish this task .

I am getting the runaround and disgusted with both ATT and Direct TV

I am considering canceling both .
Desired outcome: Get the transaction done If I am qualified by the Elite plan, then follow through with this transaction and stop making it impossible to deal with either of you
DirecTV
-
direct tv tech support
i had a power outage last night this morning my remotes not working i searched direct cust service on google called number waited 1/2 hour or so wrong place let me connect you to direct tech support after listening to be with you in two min. for quiet awhile i got billing let me connect you to direct tech waited again wrong person let me connect you to direct tech after 1/2 hour listening to be with you in two min. wrong person again let me connect you to direct tech support again after long wait be with you in two min. got wrong place again let me connect you with direct tech and once again after a long wait of be with you in two min. that lady didn`t even try again let me connect you with someone in direct tech support that can help. BIG COMPANY LIKE DIRECT TV SHOULD BE ABLE TO TRAIN EMPLOYEES BETTER THAN THIS I HAVE BEEN WITH DIRECT A LONG TIME AND VERY DISSAPOINTED IN MY SERVICE. I JUST GOT OVER DIRECT ADDING SEVERAL PAY PER VIEW THAT I DIDN`T ORDER A COUPLE WEEKS AGO I JUST HAPPEN TO LOOK @ MY ONLINE BANK STATEMENT AND NOTICED IT. AND THEN THIS TODAY IF DIRECT CAN`T TRAIN THEIR EMPLOYES ANY BETTER I DON`T NEED OR WANT TO BE A PART OF THEIR LITTLE GAMES THEIR EMPLOYEES PLAY WITH CUSTOMERS. I WILL BE SWITCHING BACK TO SUDDENLINK.
Desired outcome: TRAIN YOUR EMPLOYEES IF THEY CAN`T HELP YOU TRANSFER YOU TO SOMEONE WHO CAN WITHIN A COUPLE TIMES. NOT TAKE ALL FRIGGIN DAY VERY DISSAPOINTED
DirecTV
-
Direct TV with mobile and TV
Before these disputes with how we watched local channels, we were able to watch the same channels on the mobile apps. Now we have very limited channels on the apps and also I get told about 100 times that I am sorry that we are changing things. But the one thing that does not change is the constant price charges increase that you have. I was told today again that I cannot watch the same sports channels on my mobile apps is because it is restricted but I was able to watch it before all of this dispute with which come down to it is HOW MUCH MONEY can we make off of the viewers. With what we pay for this satellite, there should not be an issue because you are sticking it to us with the charges and everything else that gets added on. Y'all REALLY NEED TO DO SOMETHING BETTER.
DirecTV
-
Satellite Service
I switched from Dish Network to DirecTV in January because the Representative offered me a $175 Rewards Card to help with the Early Termination Fee from Dish Network. He told me to save my last bill from Dish Network because I would have to submit that to claim my Rewards Card.

I called a couple weeks later to ask about how to claim the Rewards Card because I had not received an email. The Representative told me I had to be a Directtv customer for 6 weeks a that I would receive an email when I became eligible.

I never received an email so called again on April 14th. IThey kept transferring me from one dept to another. I was on the phone with them for over an hour and a half and talked to 7 or 8 representatives. The ones that said I was not eligible all had different reasons. One said the salesman did not put it in the noted so I was not eligible, another said I was only eligible if I ordered their service online. One offered me a $50 credit and told her that was not acceptable and that this was a classic bait and switch.

I did not know a well known company such as DirecTV could get away with ripping people off like this in this day and age.
Desired outcome: I want my $175 Rewards Card or $175 credit on my bill.
DirecTV
-
MLB extra innings
I have been getting mlb extra innings for a while now and last year I verified that it would auto renew and now I am finding out the customer service rep didn't follow thru with her job. I made a past due payment on 4/9 and I new I would have the mlb pack. Now I verified this and received an email because the other payment was due. I have been with DIRECTV since 2005. Have not had issues before. I am extremely 😡😡😡. Now they are saying I have to pay another payment before I can get, when it was supposed to be taken care of. I don't have another 200.00 to payment at this time. So now my parents have to suffer, because someone did not follow through. 😡😡😡😡😡. They just want to watch the games and enjoy them. Please help me make that happen.
Desired outcome: To be able to watch MLB as soon as possible. I really can't afford to make another at the moment 🥲😢😢
DirecTV
-
Tv service
04/13/22

Bill jumped 50$ without warning. I'm tired of Direct tv games and gimmicks. They give you these temporary promotions and then your bill spikes. You then have to call back and waste a hr or more on the phone trying to get the bill fixed. They then told me it could take several billing cycles to add in new "promotion rate". They refused to credit me the difference from the prior month and didn't offer me a reasonable solution after being a loyal customer for many years. So I cancelled my service and just left the internet they have through ATT for now which I will also be changing soon as its slow for the amount they charge. They need to just offer a clear straight forward Bill that doesn't change. It is their loss as they're are plenty of viewing options through the internet. If they would have credited me the difference from previous month and a solution moving forward I would have stayed. Since Att took over Direct TV has gone down the tubes.

In one period of just over four years, AT&T lost more than 9.5 million customers from its Premium TV services division, which includes DirecTV satellite, U-verse wireline video, and the newer AT&T TV online service. The category decreased from over 25 million subscribers in Q1 2017 to 15.4 million halfway through 2021. AT&T continually raised prices and eliminated promotional deals as the company sought a higher average revenue per customer but fell from first place to third in total TV subscribers.

DirecTV's value rapidly declined under AT&T's stewardship, as the company reported a $15.5 billion impairment charge in January 2021. AT&T last month said the DirecTV/TPG deal will lower AT&T's expected revenue for the remainder of 2021 by $9 billion
Desired outcome: Better management. One clear Bill that doesn't change.
DirecTV
-
Bait and switch - promised a free upgrade; additional $44.68 / month
I have been a DIRECTV customer for over 20 years. My "old" DVR quit working and I contacted DIRECTV (800-531-5000) for a repair or replacement. Since the "old" equipment was obsolete, they offered to upgrade me to HD for no additional monthly fee. They included that the additional fees would be charged for 2 to 3 months but that I would receive a full credit for the additional fees paid in a future bill and that future billings would be the same as monthly fees before the upgrade. I explicitly asked and they verified that the overall monthly fees would not increase. I just received my 4th billing with the additional fees and contacted their Customer Service Team. To date, I have paid an additional $129.25 over 3 months and they offered me a one-time "courtesy credit" of $50 explaining that they "did not know what the previous agent told me". I feel like they pulled a "bait and switch" since they offered me the upgrade, explicitly confirmed the same monthly fees and now will not honor their commitment. My response was to discontinue my service.
Desired outcome: DIRECTV, do what you said you would do or move me back to the previous service at the previous rate.Other or future DIRECTV customers - be warned and be careful so that you do not have the same experience.
DirecTV
-
One America News Network
Ever since at&t took over directtv it has gotten worse month after month. And now the Facist A$$holes who want to censor all discussion and differing opinions, you've certainly made clear to your subscribers that you intend to control all independent thought. I for one will never capitulate to your dystopian one world order. You're just a bunch of sick manipulating baStard$.
Desired outcome: Allow independent free speech as outlined in the Bill of Rights, that you are so willing to ignore.
DirecTV
-
Dropping OAN
4/5/22 Direct TV chose not to renew the contract with OAN. The amount of censorship and hypocrisy currently in our country is quite alarming and you have chosen to be a contributor to the violation of free speech. Media trying to control the masses by censorship is just going to further deepen the divide in the country by effectively alienating people that don't share the narrative being forced down our throats.
Desired outcome: Renew OAN
DirecTV
-
Dangerous political platform
Directv is nothing more than a propaganda outlet for the new Nazi Democratic party. They are playing the same role that Joseph Goebbels played for Hotler in Germany. No difference. They have "censored" the only truth telling news outlet which is OANN. We cancelled both ATT and Directv for their Nazi like behavior. Remember ATT and Directv, everything woke truns to shit. I hope you go bankrupt and your CEOs put in jail where they belong.
Desired outcome: Bring OANN back
DirecTV
-
Removing conservative news channel
Direct T.V. No longer has OAN network as of April 4th, 2022. This is a conservative news channel and in lockstep with Google, YouTube and twitter is censoring conservative news and views. Called to complain and was offered a 10.00 credit. Actively looking for new cable and internet provider. Customer service didn't seem to concerned I would be looking for a new provider. Terrible customer service.
DirecTV
-
Cancelling oan news
When signing up for DTV we made sure the programs we watched were provided before signing up. We are news watchers and we watch OAN among other news stations. We've heard the rumors that DTV was considering removing OAN programming but thought with OAN's ever growing audience DTV would never act against the will of so many of their customers. Today we learned that you've done it and OAN is gone and now so are we. We are, at this moment, searching for a different provider. Who is DTV to decide what free people will or will not watch in their homes? DTV has entered the arena of politics and I hope your business suffers mightily because of it.
Desired outcome: Bring OAN back.
DirecTV
-
Equipment
We cancel our subscription early March 2022. We have had this account for just short of 10 years. We move back in October 2020. We were told that moving our service to the new location had no extra fees with our account. Then we were told that our equipment was out dated. So they replaced with up dated equipment. Now when canceling this account, I was told that we was obligated to lease this new 2 years. That will end in October of 2022 and we own $140.14. I was also told I needed to return their equipment within a week or 2, which we did. My question is why were we leasing out dated equipment and why did we need to return it before October of this year. My account number is 62357644
Desired outcome: To wave the fee of $140.14
I have had a difficult time filing this complaint, I hope this time it works
DirecTV
-
equipment leasing
Our household has an account with DirecTV for just less than 10 years, without any late payments. This company told us than there is no charge when there is a move. The move took on October 2020. We lease equipment and that charge is on our monthly statement. When we moved I was told the equipment needed an update. I didn't realize that there was a 2 year obligation that I needed to keep this account or have a fee for the remaining months. There is nothing on the monthly statement with this duration.

We cancel this service this week March 2022 and was told there is a fee on this lease for another 7 months. But they want us to ship back their equipment anyway.
Desired outcome: After the return of the equipment no additional rental fees.
DirecTV
-
Discontinue my service
Last week I had called to cancel my service as it is getting expensive for as little to few channels I get. The 2 gentlemen I was talking to said all they could do for me is give me a one time $45 credit on my next bill. I know more can be done. Even with no "offer" available. I had come to find out after this phone call last week, that there are several people I know who told me "just call customer service. They don't want you to cancel. They gave us a $45 credit for 12 months." So am I being discriminated against? I will be disconnecting my service at the end of this billing cycle. VERY poor customer service. Would like to speak with a supervisor on this matter or someone higher up.

Rebecca Bresser

507-696-0604
DirecTV
-
Cable tv service package
Ordered service on Friday requesting basic package and internet for $106/month. Installation for cable was set up then I was transferred to arrange internet service.

I was not informed about programming or contract when ordering for cable service.

Technician came out for installation but did not have ant paperwork or programming literature.

Called next day (less than 24 hrs) to cancel. Was told that I was in a 2 year contract and would be charged $20/month for 24 months. WTF?!

DO NOT SUBSCRIBE TO DIRECT TV! Sales representative did a poor job of handling my set up account and informing me that I was entering a 2 year contract.

Now I'm stuck with something I don't want.
Desired outcome: Cancel service without penalty
DirecTV
-
Stream service
I was charged 243.56 on my Credit Card by DirecTV for membership contract that I never agreed to. I have contacted DirecTV Customer service and was informed that I still had DirecTV equipment and unpaid months remaining when I cancelled my AT&T internet account. Customer Service told me an email went out regarding ATT moving TV service over to DirecTV. I never received an email and did not pay attention who my TV service was to because I always logged into AT&T website where my internet and TV services were listed. I would like a refund for the 243.56.
Desired outcome: Refund the 243.56 credit card payment that I was charged with.
We are here to help
16 years' experience in successful complaint resolution
Each complaint is handled individually by highly qualified experts
Honest and unbiased reviews
Last but not least, all our services are absolutely free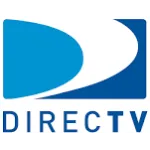 DirecTV contacts