DirecTV
-
Equipment
We cancel our subscription early March 2022. We have had this account for just short of 10 years. We move back in October 2020. We were told that moving our service to the new location had no extra fees with our account. Then we were told that our equipment was out dated. So they replaced with up dated equipment. Now when canceling this account, I was told that we was obligated to lease this new 2 years. That will end in October of 2022 and we own $140.14. I was also told I needed to return their equipment within a week or 2, which we did. My question is why were we leasing out dated equipment and why did we need to return it before October of this year. My account number is 62357644
Desired outcome: To wave the fee of $140.14
I have had a difficult time filing this complaint, I hope this time it works
DirecTV
-
equipment leasing
Our household has an account with DirecTV for just less than 10 years, without any late payments. This company told us than there is no charge when there is a move. The move took on October 2020. We lease equipment and that charge is on our monthly statement. When we moved I was told the equipment needed an update. I didn't realize that there was a 2 year obligation that I needed to keep this account or have a fee for the remaining months. There is nothing on the monthly statement with this duration.

We cancel this service this week March 2022 and was told there is a fee on this lease for another 7 months. But they want us to ship back their equipment anyway.
Desired outcome: After the return of the equipment no additional rental fees.
DirecTV
-
Discontinue my service
Last week I had called to cancel my service as it is getting expensive for as little to few channels I get. The 2 gentlemen I was talking to said all they could do for me is give me a one time $45 credit on my next bill. I know more can be done. Even with no "offer" available. I had come to find out after this phone call last week, that there are several people I know who told me "just call customer service. They don't want you to cancel. They gave us a $45 credit for 12 months." So am I being discriminated against? I will be disconnecting my service at the end of this billing cycle. VERY poor customer service. Would like to speak with a supervisor on this matter or someone higher up.

Rebecca Bresser

507-696-0604
DirecTV
-
Cable tv service package
Ordered service on Friday requesting basic package and internet for $106/month. Installation for cable was set up then I was transferred to arrange internet service.

I was not informed about programming or contract when ordering for cable service.

Technician came out for installation but did not have ant paperwork or programming literature.

Called next day (less than 24 hrs) to cancel. Was told that I was in a 2 year contract and would be charged $20/month for 24 months. WTF?!

DO NOT SUBSCRIBE TO DIRECT TV! Sales representative did a poor job of handling my set up account and informing me that I was entering a 2 year contract.

Now I'm stuck with something I don't want.
Desired outcome: Cancel service without penalty
DirecTV
-
Stream service
I was charged 243.56 on my Credit Card by DirecTV for membership contract that I never agreed to. I have contacted DirecTV Customer service and was informed that I still had DirecTV equipment and unpaid months remaining when I cancelled my AT&T internet account. Customer Service told me an email went out regarding ATT moving TV service over to DirecTV. I never received an email and did not pay attention who my TV service was to because I always logged into AT&T website where my internet and TV services were listed. I would like a refund for the 243.56.
Desired outcome: Refund the 243.56 credit card payment that I was charged with.
DirecTV
-
One American News Cancelation
Please continue to provide OAN for your subscribers. It is not up to you to protect us from programing that large contributors dont like. Please keep is in your pregaming. My name is Bob Edwards and I have an account associated with 30771025236. One American News has a good amount of information that other news agencies don't have. It is up to the consumer to decide if it is accurate or not. You should not decide for us. CNN has much misinformation too, are you cancelling them?
DirecTV
-
Product Protection Plan
I signed up with this plan in September of 2016. In that time I used the service 1 time 2 years ago for a 45" TV. I had to use it again for the 65" TV that I replaced with the check they sent us 2 years ago. I decided to purchase up for quality. Within the first 5 months the TV was covered under the mfg. warranty. Now since December 1, 2021 and I cannot get a response. They charged me for the deductible, sent a box for the wrong size TV and now will not respond. They send me codes to update and send in photos but tells me there are errors. I have emailed and called and I get nowhere. We have always liked Directv but this service is horrible. I figure I have paid them $2, 249.25 since I signed up. I want this TV off of my living room floor so I can get it repaired.
Desired outcome: Resolution!
DirecTV
-
Installed satellite dish
Direct TV installed a satellite dish on the roof of my rental property without my permission. Now the dish has fallen over and created a hole in the roof. When I contacted them they told me the dish was mine once it was installed. I told them they installed it without my permission, therefore they were trespassing. I couldn't get anywhere with them on the phone. Now i have to remove the dish and fix the roof at my expense. The tenant who ordered the dish no longer resides in the building.
Desired outcome: Remove the dish and fix the roof
This review was chosen algorithmically as the most valued customer feedback.
I was a customer last year of AT&T, I was using it for watching baseball. I paid $91.00 a month. It worked for baseball and that was the extent of it. I was considering subscribing again this year and now I've had a change of heart since your company has decided to use your power to silence conservative news. AT&T is a powerful company, and it shouldn't be...
Read full review of DirecTV
DirecTV
-
Taking away OAN network from Direct TV
We are long time customers of Direct TV and are not at all pleased that you have seen fit to take away OAN just because it is a conservative news outlet. Seriously? I call that censorship in my book.
I am sure you have had a number of phone calls, letters, emails and cancellations because of your decision.
It might behoove you to change as there are lots of conservatives who will take their business elsewhere and your bottom line alone with your stockholders might take a really big hit in revenue. Just sayin'.
Desired outcome: Keep OAN network
DirecTV
-
Total Waste of Time and Money
Since signing up for this sub par programming I have had to constantly restart the system, put up with inane music during commercial breaks (evidently only when the advertiser hasn't crossed their palms with silver) consistently watched wheels spin with the message "Your video is still loading" when I'm watching network TV and had the program terminate if I don't get to the message "Are you still watching" in time to answer! I'm used to AT&T putting out garbage, but this takes the cake and I'm tied to a contract I can't break without hundreds of dollars in penalties for a service I AM NOT GETTING!
Desired outcome: Have them fix it or allow an opt out so people aren't paying for something they're not getting!
DirecTV
-
Programming
Your Righteous liberal zealotry is so well appreciated, so the audience doesn't need to bother and choose for themselves which programs to see !

Are you afraid the audience may see something they shouldn't? Clearly Directv is too educated, talented, and elite to allow programs that may "confuse" the great unwashed people.

I'm a 20+ year subscriber, but it will end soon once OAN is gone. Hello Dish !
DirecTV
-
OAN
I have heard you are taking a cowards way of dealing with OAN being dropped from your programming! This is a communist act. A violation of our Constitution, the First Amendment! I am a veteran and I will not bow to this! If you do follow through with your plans you can count me and every family member, friends and neighbors will agree with me! Stay AMERICAN 🇺🇸
DirecTV
-
Channels
Hello.
I am very disturbed, disheartened, and DISGUSTED by the news that you plan to cancel OAN Network! OAN is about the only
network left that speaks the complete truth. They keep
it Real. Hiding the truth, and realities, from the American people,
is no way to operate.
OANN is the number ONE reason why
I have kept my service with Directv / AT&T so long.
If you go through with this decision. Plan to lose a few million
customers. Including me!
I am asking you one last time. Please Do NOT Cancel OAN!
-JL
Desired outcome: Keep OAN Network
DirecTV
-
Cancellation of One America News
I just found out DTV will cancel their contract with One American News effective April 1, 2022.

I do not believe in censorship of any news channel. Your decision to remove OAN leaves me with no choice but to cancel my contract with Direct TV.

I have been a DTV customer for 20 years and is now time to switch Cloud streaming service . I can steam OAN for $2.00 per month and access 60 new channels.

It has been real.

Jack
Las Vegas Nevada
Desired outcome: Reinstate One America News
DirecTV
-
removing OAN from your channel lineup
I have just learned that DIRECTV has folded to the pressure of the liberal left by cowtering to their demands that OAN be removed from your listings.. I am passing along this information to everyone I know that currently has, or is considering getting directv, that they either cancel their service, or do not consider them any longer for service. This is inexcusable. I feel sorry for your company.
DirecTV
-
Removal of the OANN channel
I havebeen with Direct tv since it was Antenna vision/ YEARS. I will cancel because of this Cancel Culture type of move against OANN! Y'all are showing to be a part of the culture that is going totally against the CONSTITUTION of these UNITED STATES of AMERICA ! I will not be a part of it! I PLEDGE ALLEGIANCE TO THE UNITED STATES OF AMERICA ! Doulas Fostet
Desired outcome: Keep OANN
DirecTV
-
Do NOT take OAN off your channel list
I like OAN and enjoy watching a news channel that has less of a left or right lean than most other new channels. If I am unable to see it on Dtv then I will have no choice but to end my 25+yrs as a customer of AT&T and Direct TV. There are thankfully plenty of other ways to watch what I want and I will no longer need to spend my money on a company that cowards to the small percentage of crazies who take away others' ability to watch what they want.
Desired outcome: Keep OAN as a choice on Direct TV
DirecTV
-
Direct TV
On August 25 2021 our son passed away and my wife was on the billing of the Direct TV and she canceled it on September 2 2021. We had canceled his credit card and still had his checking until January 2022. His account number was 19057709 and she asked if we needed to return anything back and they said no. Then we changed all bill going to his address to come to our address so we could settle all bill. And we received an invoice saying we had a credit of $37.79 in which we never received. Then in December we started getting call from the collection agent saying we owed $63.18 for the billing for September
billing that she had canceled on September 2 2021. Then my wife got a call from collection in December also. We decided to call to find out what was going on and they said we owed $108.78 that we never received an invoice on and they said it was for the Direct Tv equipment and went we called they said we didn't have to return anything back on September 2 2021. I don't appreciate being turn to collection when we never received an invoice for the equipment they said we didn't have to return. We have been a customer of ATT for many years and have not seen such sloppy business practices in my life. Is this how you treat all your long time customer? I hope this problem is taken care of so another customer don't have to go through. We have already sent a check for the payment of $108.79 to take care of the equipment. You need to get your personal to correct information so that they are all on the same page. You need to fix the problem with your personal in taking so long on the phone to figure out how to fix the problem. Thank You
DirecTV
-
cancellation fees of 225.00
Never have I subscribed to Directv. I had AT&T TV & Internet service. My TV service was switched over to Directv (I know about the email that was sent to me, I deleted it. Now that I have canceled my AT&T Internet they transferred me over to a Directv rep who said I owed a cancellation fee of 225.00 RIDICOULOUS THIS IS PREPOSTOUROUS. This is totally price gouging and unAmerican. Do not charge this fee.

Robert Smith
5915 Piedmont Glen
San Antonio, Texas 78249
682-206-9737
[email protected]
Desired outcome: Do not charge my ATT/Directv account cancellation fee of 225.00
We are here to help
16 years' experience in successful complaint resolution
Each complaint is handled individually by highly qualified experts
Honest and unbiased reviews
Last but not least, all our services are absolutely free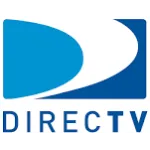 DirecTV contacts